THE (LAP) RECORD BREAKERS – MALLALA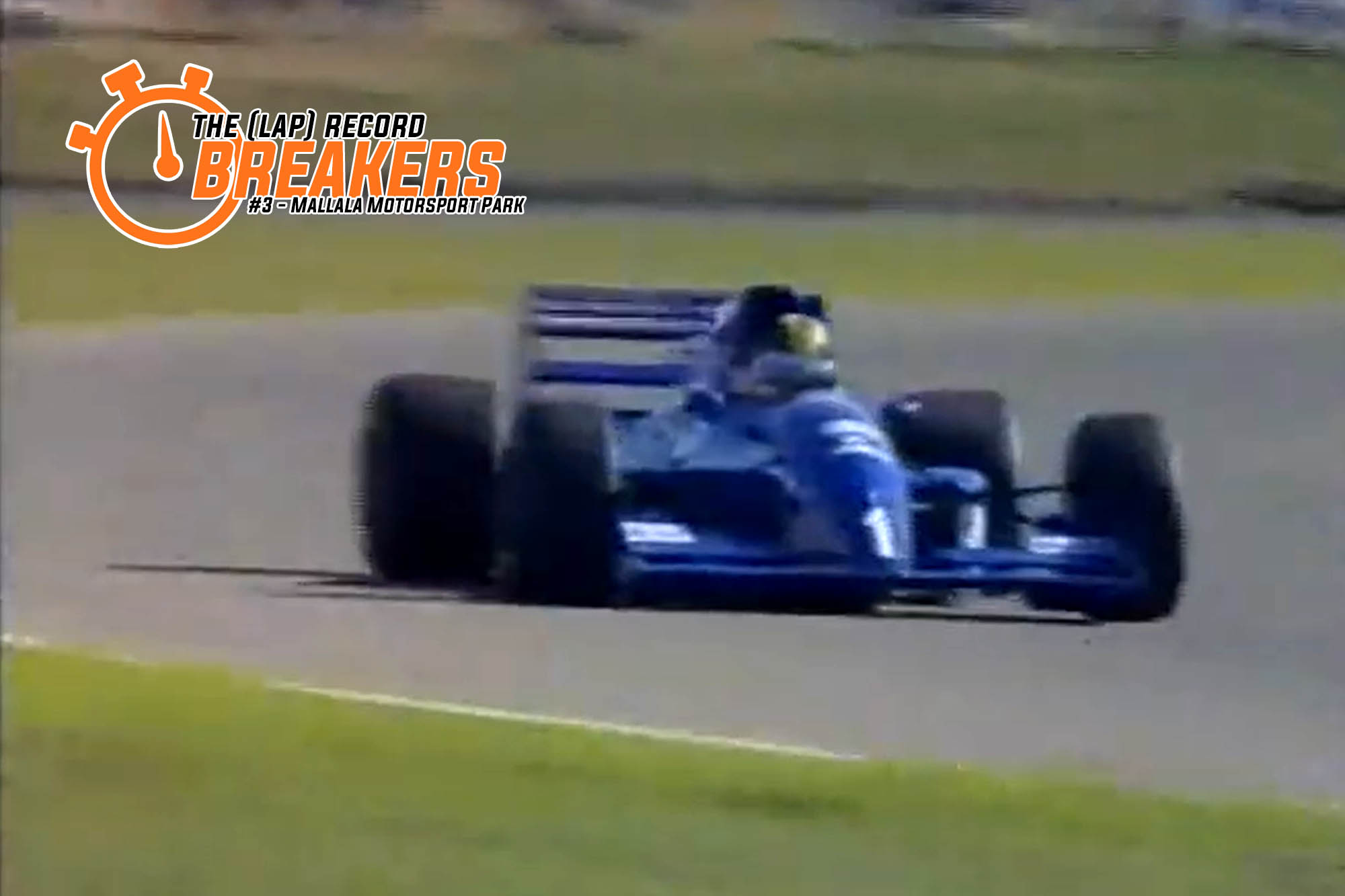 EVERYONE loves a lap record – it's a fact. Look at the frenzy of emotion any time someone nudges the Supercars or outright benchmark at Mount Panorama as evidence. Having a lap record, being the fastest ever person at any given circuit, has a kind of cachet that only winning can match.
WORDS: Richard Craill
BATHURST's benchmark is the most famous but there are some remarkable record-breaking feats logged in the history books of most Australian circuits.
We thought it was worth bringing people up to speed with who currently holds the outright benchmark at each track around this wide brown land, and who has come close to matching or bettering it.
---
PART 1 – SYMMONS PLAINS
PART 2 – PHILLIP ISLAND
---
Then, just for fun, there's some prognosticating about who or what will be the next to set a new one in the future.
This week we're off to South Australia and the iconic Mallala Motorsport Park, for a long time the home of the sport in the state.
MALLALA MOTORSPORT PARK
CURRENT RECORD:
Paul Stokell, Reynard 90D Formula Holden. 1m02.57s – 7 August 1994
LIKE many other circuits, a Formula Holden holds the lap record at Mallala, but unlike our first two circuits in this series the benchmark is not held by Simon Wills.
Instead, Paul Stokell claimed the fastest lap during the 1994 round of the Australian Drivers Championship en route to winning the Gold Star that year.
Driving for local team Birrana Racing, Stokell smashed out his 62.57s benchmark in the midst of a remarkable run to the Drivers Championship that year in a season-long arm wrestle with Greg Murphy.
Stokell had started the season slowly – Murphy winning the first four races – but from Round 3 the Tasmanian driver fired and went on a hot streak; winning every race bar one in the remaining four rounds of the championship.
Ironically, the only race he lost in that streak was the first one at Mallala – but redeemed himself later that day with a win in race two and, the lap record.
THE CLOSEST CONTENDER:
Calan Williams, Dallara F311 Mercedes Benz F3 car. 1m03.4078s – 11 June 2017
AGAIN similar to our first two circuits in this run of features, Formula 3 cars have gone closest to knocking off the Formula Holden benchmarks at several circuits, including Mallala.
Young West Aussie driver Calan Williams, now racing in the FIA Formula 3 Championship in Europe, set a new F3 record at Mallala in the 2017 season while driving for Gilmour Racing.
With Mallala something of a horsepower circuit – essentially three straights joined by mostly slow hairpin corners – it's not a shock that F3 cars, which have upwards of 100hp less than Formula Holdens, aren't quite as fast.
However TRT understands that during Formula 3's 'peak' era in the late 2000s F3 cars have in pre-season testing at the very least matched Stokell's benchmark.. if not beaten it.
F3 cars grew ever closer as they developed more aero, and especially when they shifted to a sticker Hankook tyre more recently – making up plenty of ground through turns two and three, in particular, and under brakes into the slower Northern Hairpin and Turn 7.
THE BEST BET TO BREAK IT:
WITH not a massive amount of national level racing partaking at Mallala these days it's hard to pick out what may challenge the outright benchmark – though if S5000 ever has a chance to race at the South Aussie circuit watch them dip below the 60 second benchmark.
Sports Cars are probably the best bet. The SA State Championship has a healthy Sports Car contingent run mostly by Jam Motorsport and it is there that the next-best bet for Lap Record chasing is likely to come.
Jam's Wolf GB08 CN Prototypes should, in theory and running without any BoP restrictions, be considerably quicker than Formula 3 cars so if one of those is allowed to run full-tilt at Mallala then there's a real chance of Stokell's 26-year-old lap record being busted.