GEN3 SUPERCARS COSTS: LOOK AT NASCAR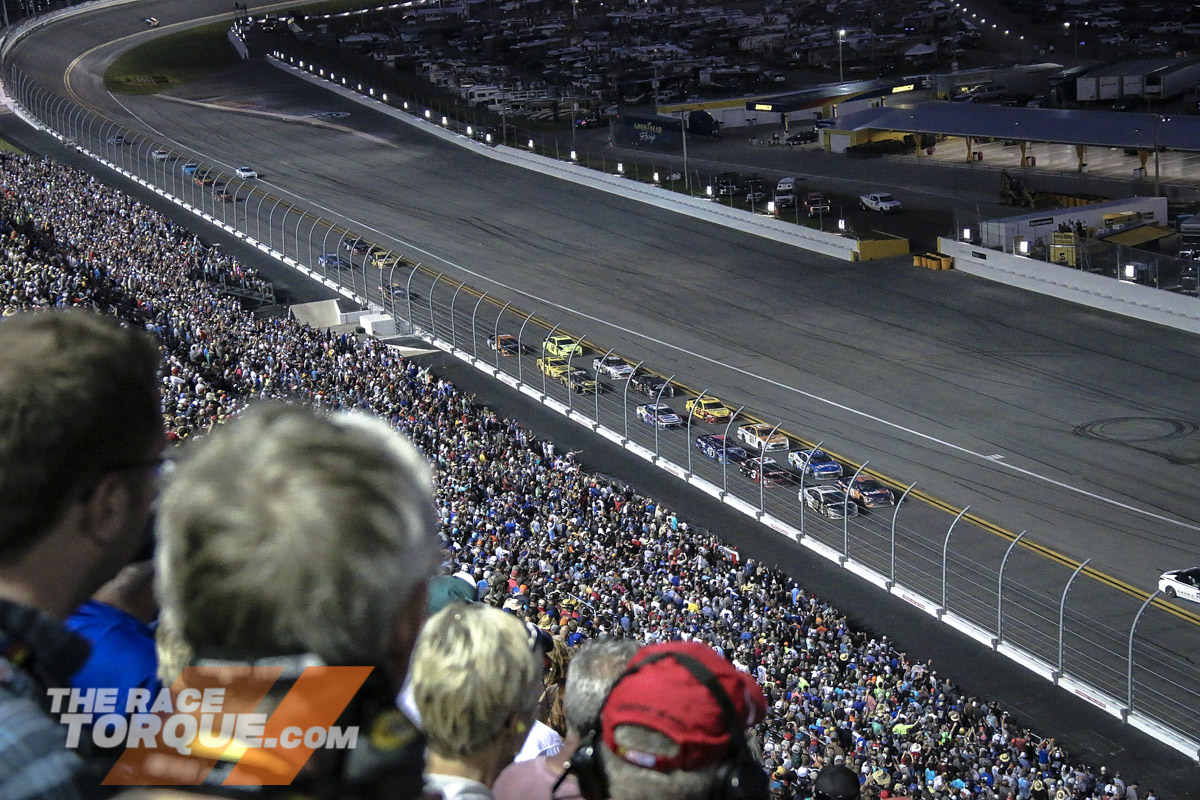 COSTS are a hot topic with Supercars currently formulating their Gen3 rules package, but are there lessons that can be learned from elsewhere in the motorsporting world?
WORDS & IMAGES: Mark Walker
In North America, NASCAR poses an interesting proposition when it comes to the cost of going racing.
It is truly a big business, and the numbers are dizzying. Taking a look at the sport's biggest team, Hendrick Motorsports, the organisation is valued at a remarkable AU$423-468 million.
Best guestimates see the team having annual revenue of AU$230 million to run their four-car outfit, which with winnings of close to AU$38 million turns an annual profit of around AU$9.5 million.
The keep the show on the road for the 40 top-level races a year, the team employs over 600 staff, who by all reports build or service over 500 engines a year (for internal use and customers), while it is typical for a single driver to rotate through 8 to 12 different chassis in a season.
There's no hard and fast rule for the number of new cars a driver takes delivery of during a year, obviously, bigger, better-funded outfits have the ability to churn out more cars than the minnows of the sport.
While some chassis may only ever see race day for a limited number of appearances, and teams like Penske seldom on-sell used equipment, there are stories of chassis that have passed through various teams, being campaigned for extended periods.
For instance, GoFas Racing this year swung into action a Mustang for driver Corey LaJoie that was a reskinned from a Roush CoT car that debuted 12 years ago.
With all this said, the rigorous schedule means that chassis are essentially a disposable commodity, although one that has to be built to the strictest safety standards, capable of enduring the ever-present 320km/h big one.
The high output organisations in normal times are set up like a production line, with a car taking a month to transition from sheet metal and tube to a rolling race car.
While the NASCAR rule book has been designed around safety, there is also understandably a focus on keeping costs in check.
However, like any form of motorsport, if a dollar is available, there will be a way of spending it.
The well-funded outfits will forever seek to eke out an advantage though the one-percenters, with computer simulation becoming ever more important as the governing body clamps down on traditional research and development tools like physical track testing and wind tunnel time.
Calculating the cost of the various components involved in the build of a car is somewhat difficult, with different sources factoring in R&D investment and various overheads.
A reasonable assumption is that a quality Cup level NASCAR is worth around AU$200,000 to put on the race track complete, with some sources valuing a new chassis at only AU$35,000.
With a mandated minimum weight of 1,496kg, the use of run of the mill mild steel tubing keeps costs down, and while this results in a weight penalty, it's a major capital saving compared to some other exotic options used elsewhere in motorsport.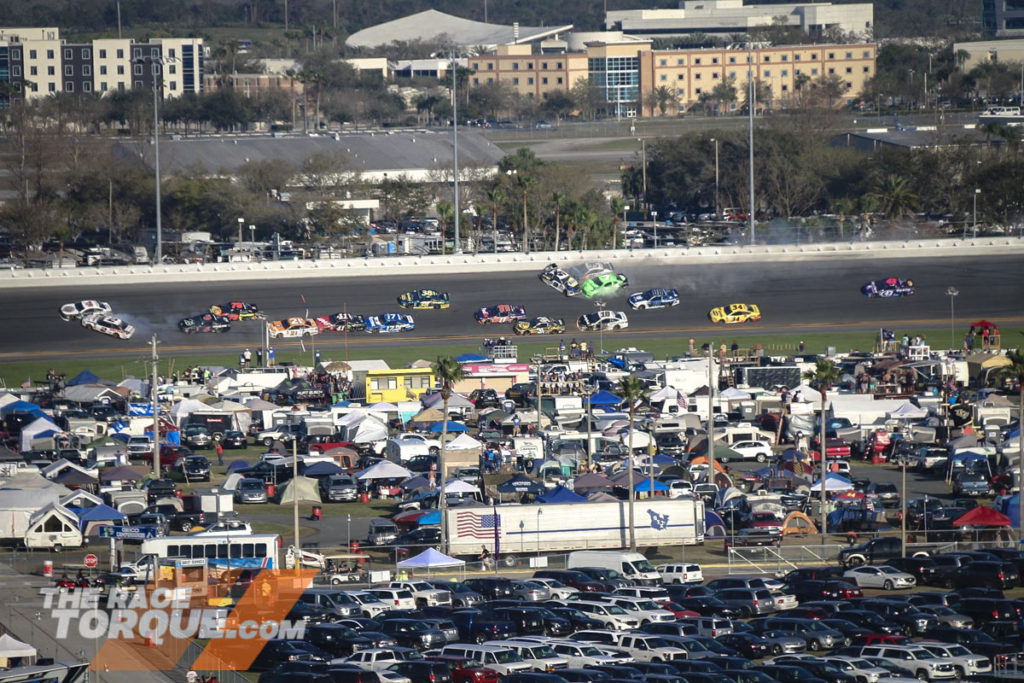 NASCAR in Transition, Too
Like Supercars, NASCAR is in a transition period between new sets of regulations, and like Supercars, the shift has been delayed until 2022 with thanks to COVID-19.
The pandemic has also seen major changes to the way the weekly NASCAR show operates.
In pre-2020 times, events would typically be scheduled over two days for Saturday night races, and three days for Sunday afternoon events, with all teams fronting with a primary car and a race-ready spare, just in case things were to go wrong in practice or qualifying.
With a rejigged schedule this year featuring mid-week racing and double-headers, NASCAR did away with qualifying and practice, and thus the need for the teams to prepare two cars, massively easing the burden on the workshop crews.
By also limiting the number of crew trackside at events, the changes also paved the way to significant potential travel and accommodation cost savings.
While the current NASCAR rule book is reasonably black and white, the NASCAR Cup Next-Gen package is set to further level the playing field, with the cars seemingly taking several cues from our home-grown Supercars specs.
Starting with the wheels and tyres, gone are the 15-inch steel wheels, and in come 18-inch aluminium wheels, which feature a single wheel nut over the traditional five lug nut arrangement. Supercars similarly upped their wheel size for 2013.

The cars will feature a composite body hung on a spec-chassis from a single supplier, with a carbon fibre tub seeing the driver moved further inboard, much like the Supercars COTF, and like our tourers, the cars will feature an Xtrac sequential transaxle, featuring two additional cogs to the classic four-speed arrangement.
Gone is the solid rear axle, in is independent rear suspension (like Supercars COTF), while it is rumoured that the traditional refuelling can will be replaced with a circuit racing styled hose and tower arrangement.
Aero is under the spotlight, with the cars set to feature a rear diffuser, while there is expected to be change under the bonnet too, with the current exhaust swapped out for a split arrangement that exits either side of the car.
Engine costs are expected to be reined in with a target horsepower rating of 550hp, with the possibility that a hybrid module could be added down the track, in line with the wishes of manufacturers.
Brakes are expected to be bigger too, which will be a handy addition as the sport seemingly transitions to a road course future.
Traditionally, the NASCAR Cup Schedule featured a pair of outlier left and right events, namely at Sonoma and Watkins Glen.
Fast forward to 2021, the calendar kicks off with The Clash on the Daytona Road Course, with the series returning to the layout for points in week two of the season proper.
Sonoma and Watkins Glen are there, joined too by the Charlotte Roval, with new additions in the form of the Circuit of the Americas, Road America, and the Indianapolis Motor Speedway road course.
In total, seven road course events are planned, in what is set to be a seismic shift for the sport.
With all of this said, the NASCAR Next Gen machinery is expected to cost more, but with the very spec nature of the cars, teams won't need as many them – in the past, there would be different cars built for superspeedways, intermediate tracks, short ovals and road courses, but now, the same chassis could conceivably be pressed into service at any or all of the above.
While the outlay on the cars will be more, it it hoped that by tightening regulations, there will be less items that can be the subject of expensive R&D programs.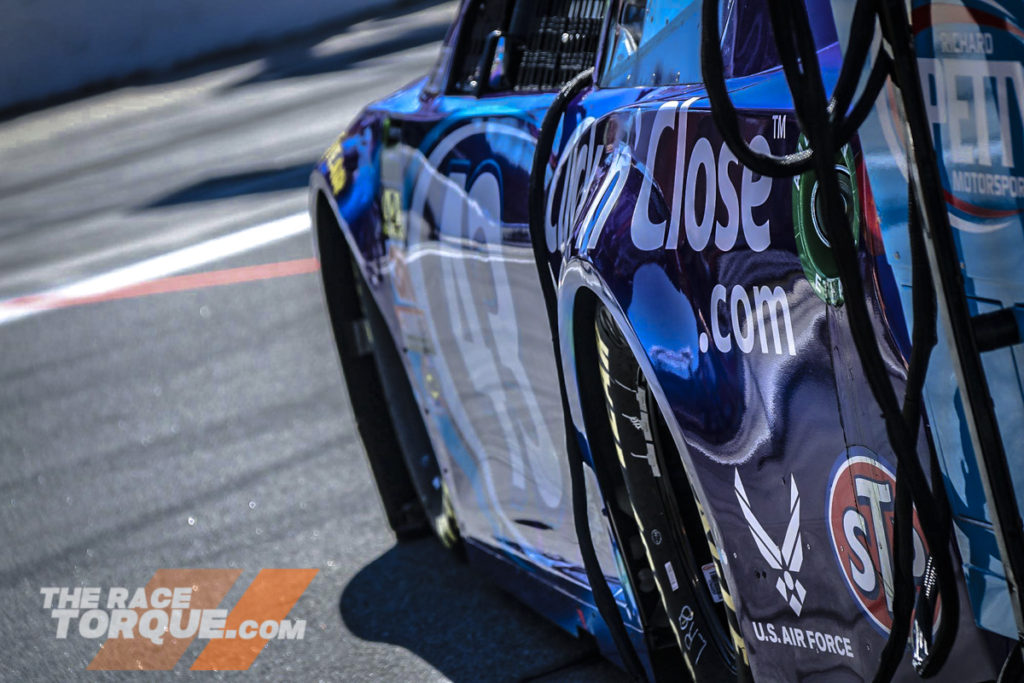 The Second Hand Market
Local interest in the topic of second-hand NASCARs hit the headlines with the recent auctioning of a former Marcos Ambrose race winner, which has resurfaced today on Carsales with an asking price of AU$365,000.
No doubt it is a special car for numerous reasons, including its importance in the history of Australian motorsport, but also its as-raced condition, and the mere fact that it was located on these shores.
These factors have played into its ultimate price premium, with collectible cars proving to be a sought after investment in recent times.
So what if you were looking for any old NASCAR chassis on the second-hand market in the Carolinas?
While the lifespan of the current top-tier machinery is reaching the end of its journey, the chassis type will still be able to be handed down through the Xfinity Series, as well as ARCA competition.
However, some certified bargains are floating around if you know where to look.
Take for instance Stock Car Surplus, which has a chassis last used in 2019 advertised for only AU$540, or if you feel you need more sheet metal, a Martin Truex Jr Camry from 2018 was recently advertised for AU$1,350.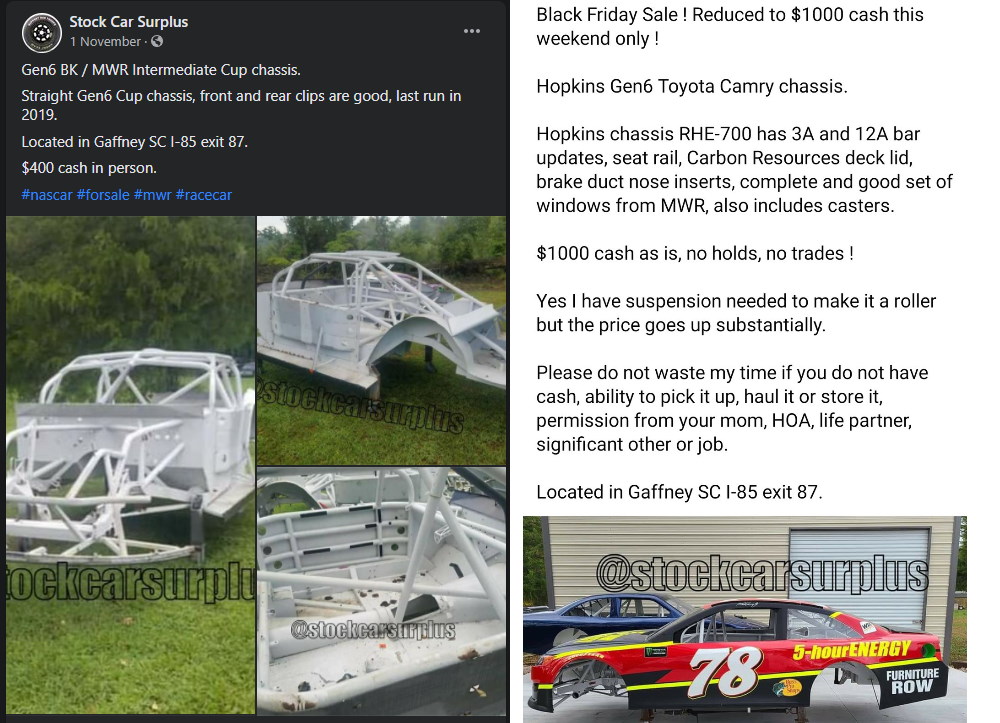 Want something with more of an Ambrose flavour? This infamous machine was also recently on the market.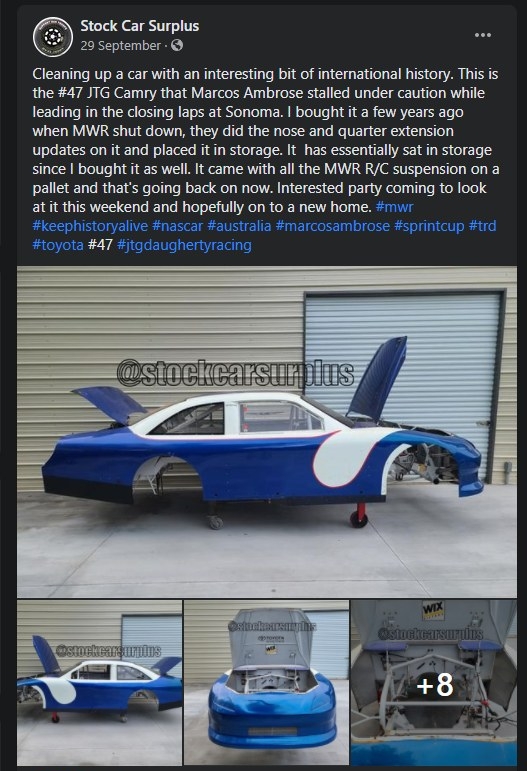 Looking for something complete with some genuine history?
Different sites list complete cars for sale, but for instance, at race.cars.com you can pick up an Ernie Irvan Kodak Chev Monte Carlo for AU$40,000, a Bobby Labonte JGR machine for AU$78,000, or Jeff Gordon's 2001 Daytona 500 Dupont Chevy for AU$120,000.
Not to sew seeds in your mind, but shipping a 20ft container to Australia from the USA is only likely to set you back a couple of grand, there is potentially some cheap motorsport to be had…