PODCAST: MARK SKAIFE IS ON THE GRID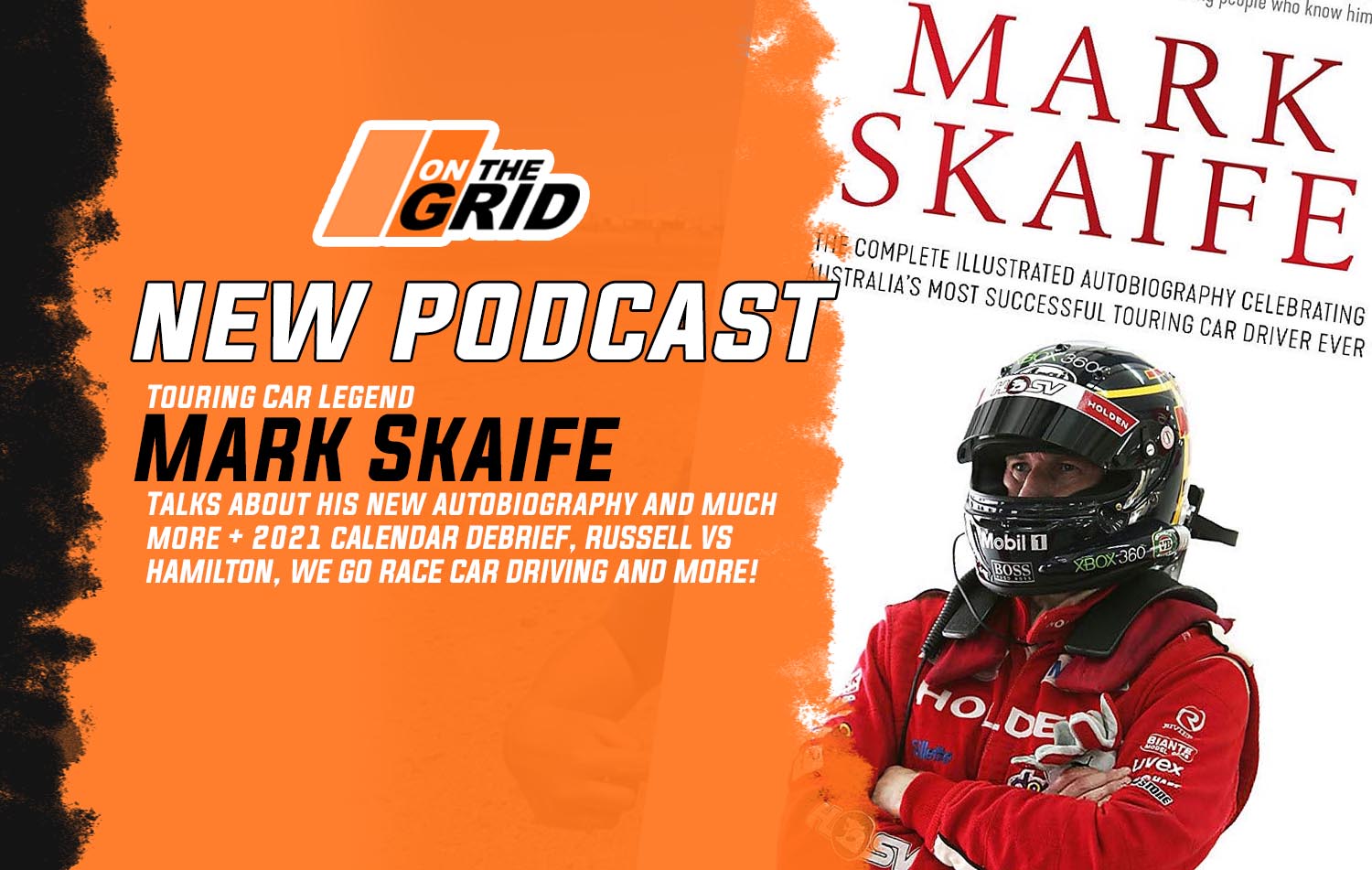 TOURING CAR legend Mark Skaife is our special guest on this week's On the Grid.
The five-time Supercars champion discusses his new Autobiography and recounts some of his favourite motorsport memories – plus gives his thoughts on the season just gone, Gen III Supercars and much more.
Then Craillsy and Walker join Schibeci to break down the 2021 Supercars calendar and see what works / what doesn't – and the impact of the Gold Coast finale' clashing with Schoolies week!
There's that and all the usual bits and pieces, so grab the ep now and enjoy!
Listen live now via the player below, mypodcasthouse.com, Spotify, Google, Deezer or Apple Podcasts (make sure you subscribe to them all) or listen via RS1 on the Radio Show Ltd Network of channels, 9pm Thursday night UK time at radiolemans.com.