PODCAST: TIM BLANCHARD IS ON THE GRID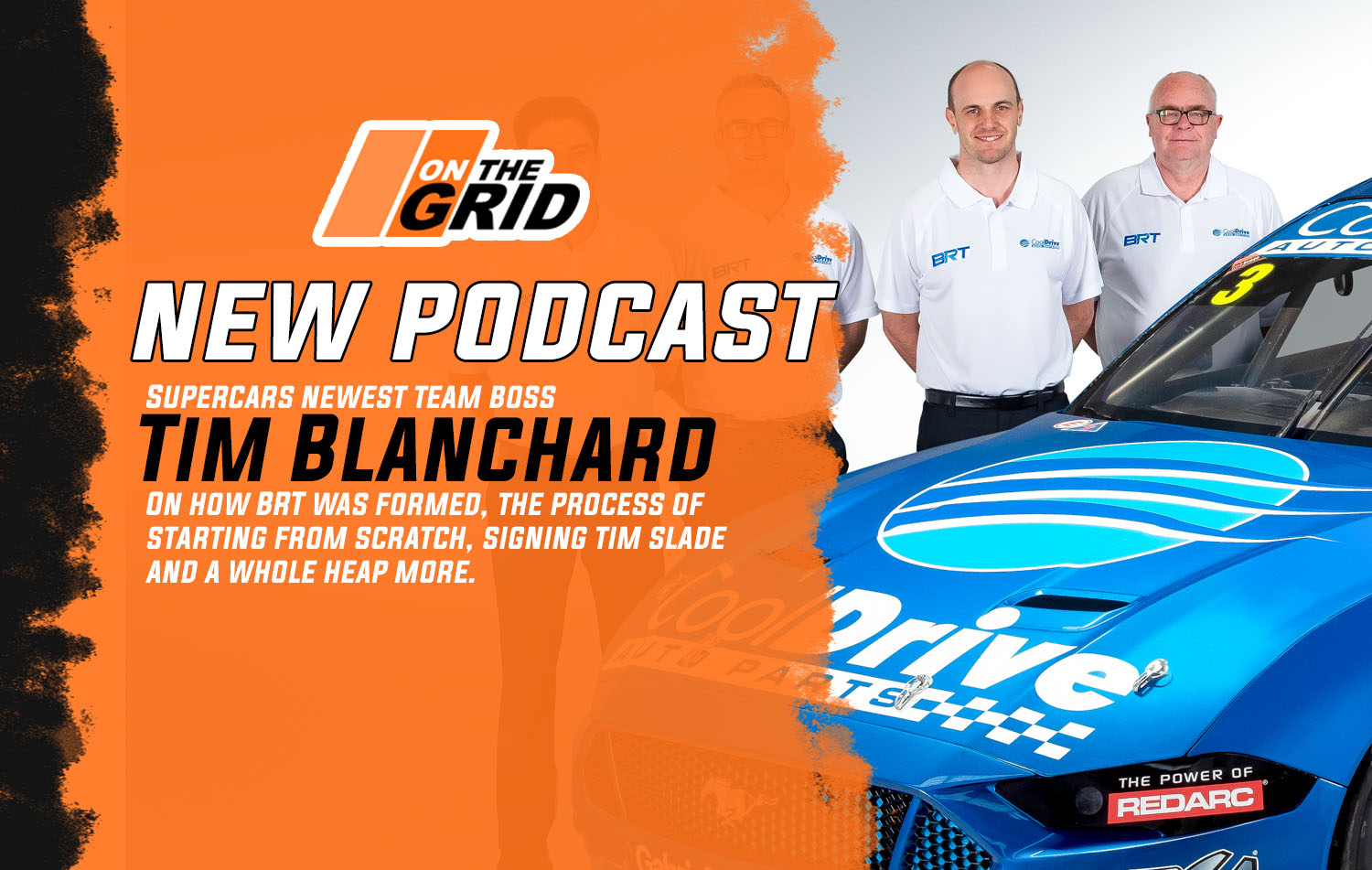 SUPERCARS' newest Team Owner joins the show this week to discuss the formation of the Blanchard Racing Team: Tim Blanchard.
The former open-wheel ace and Super2 race winner chats about the long process of evolution that saw the family set up their own shop, sign Tim Slade, secure an ex-Tickford Mustang and go racing.
It's a fascinating chat; some of the challenges have been tough but the outcome looks promising so far!
It's a great chat with one of the more underrated members of the Supercars driving fraternity – and now part of the team owner group as well.
Listen live now via the player below, mypodcasthouse.com, Spotify, Google, Deezer or Apple Podcasts (make sure you subscribe to them all) or listen via RS1 on the Radio Show Ltd Network of channels, 9pm Thursday night UK time at radiolemans.com.