9 Random things we're following in 2021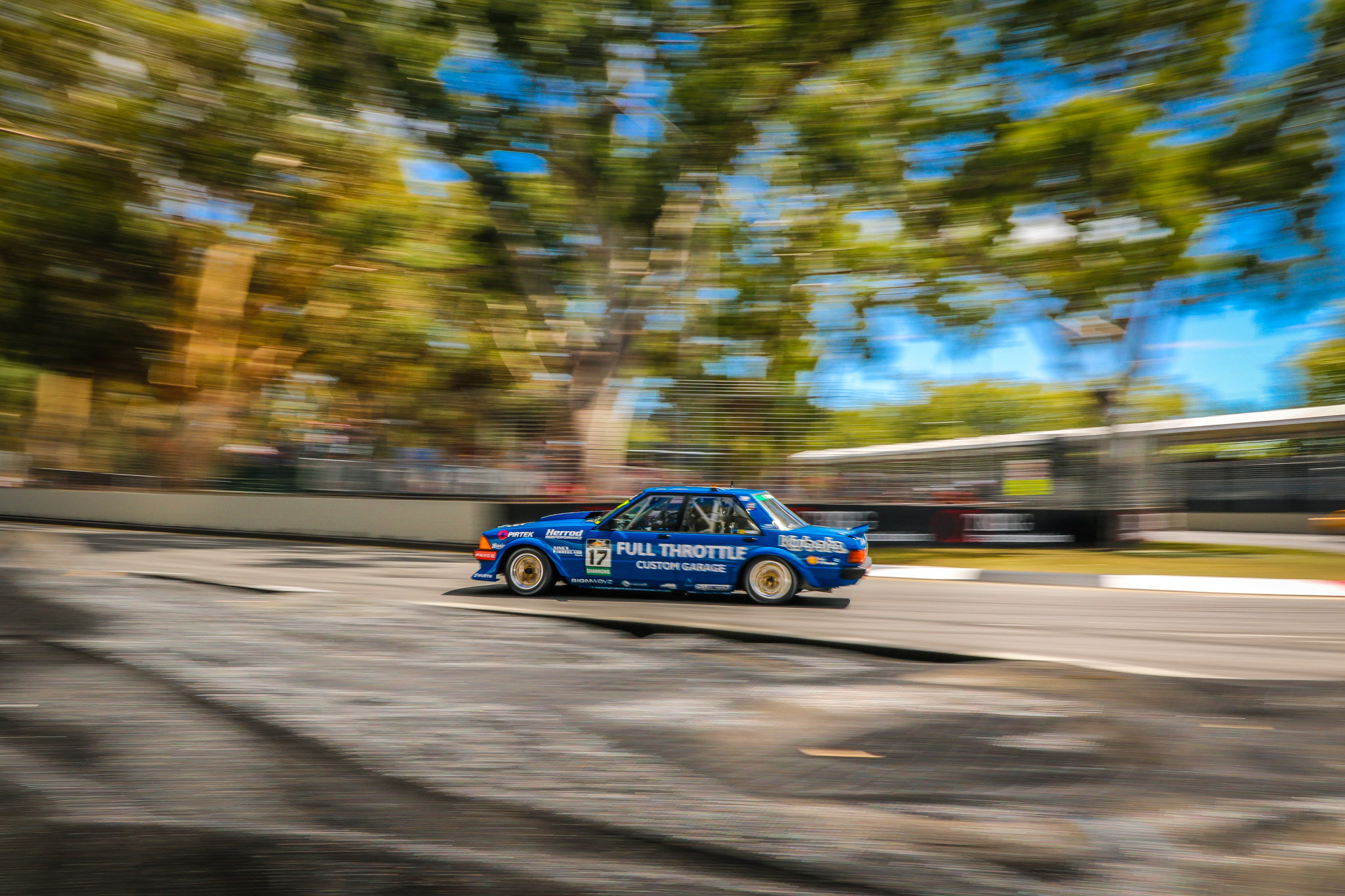 LET'S GET ONE thing straight before we delve into this particular piece – we're not counting our 2021 chickens before they hatch.
2020 may have ended, however the recent COVID-19 outbreaks in Brisbane, Sydney and Melbourne and Chad Neylon's seemingly endless periods of mandatory self-isolation prove that we're still going to be stuffed around by this screwy virus for some time yet.
Having said that, it could be worse.
Given most of our audience comes from Australia and New Zealand, we can afford to be pleased that we're living in a part of the world has, on the whole, done a better job than most at 'stopping the spread' which means a vast majority of us can enjoy things like test match Cricket, trips to the beach and nights out on the town enjoying cool, refreshing beverages and balmy evenings in the Sunshine.
And because of that, and of an unfailing bout of optimism, we've just slightly tempted ourselves to look forward to some of the things that are on the horizon in the motorsport world as well.
So, here's a few things that immediately spring to mind here in TRT HQ; you'll note that they probably differ to what your average motorsport fan looks forward to but then again, you're not an average fan, are you? That's why you're here.
What are you following this year? Let us know via @theracetorque on Facebook, Twitter and Instagram.
---
THE RETURN OF THE GOLD STAR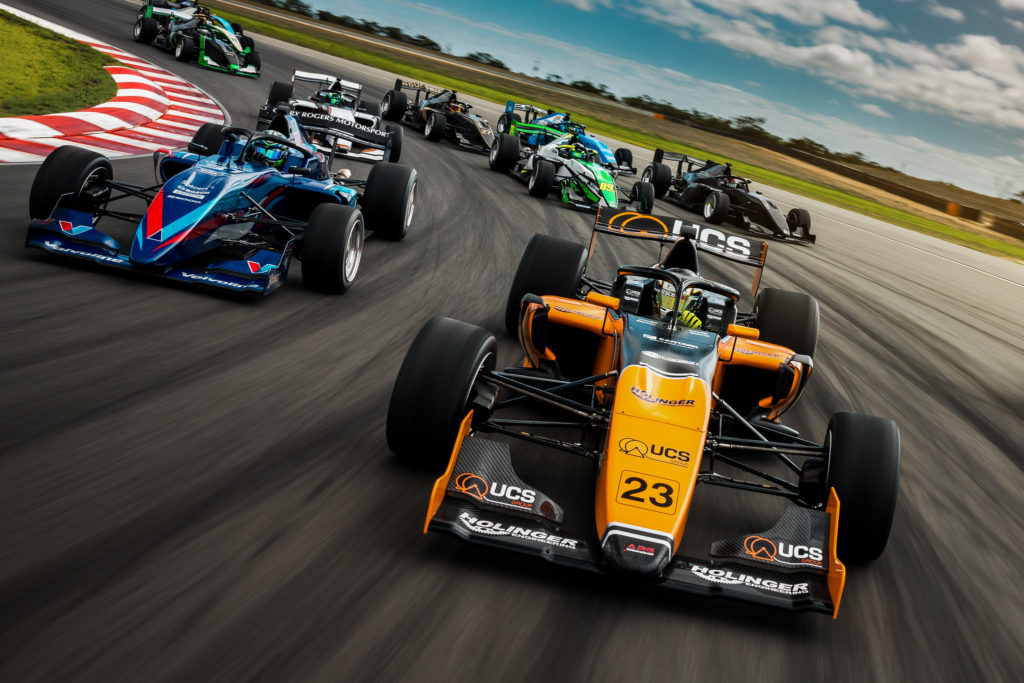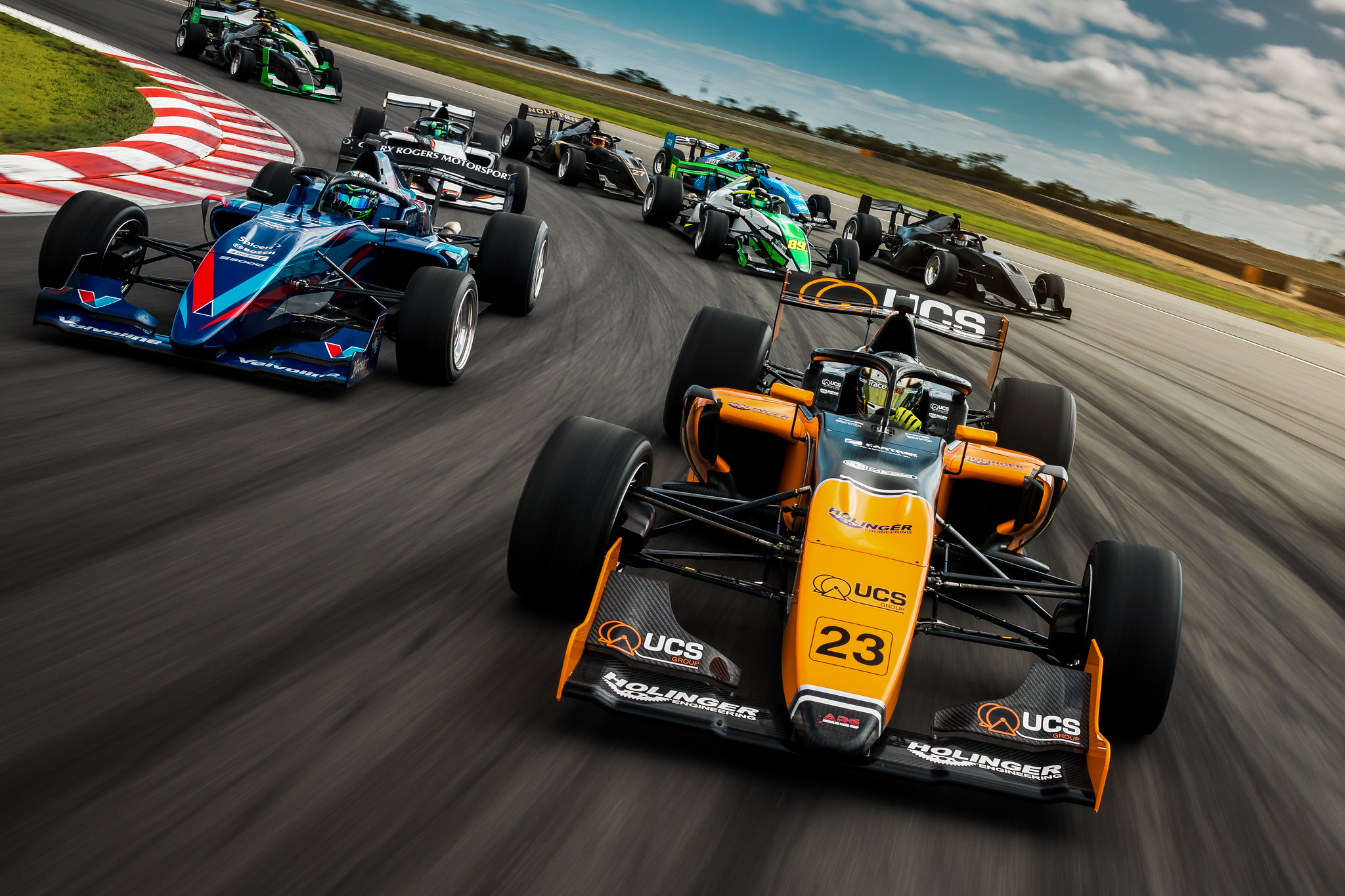 WE WERE all robbed of the proper, full debut of the S5000 Championship last year, which also delayed the return of what should be Australia's most storied racing award, the Australian Drivers Championship and Gold Star award.
Though it's lost something of it's lustre over the years, there's a real chance to restore the remarkable heritage of more than 60-years of top flight wings-and-slicks racing history should S5000 get even a partial season in this year. The cars are proven and ready and interest is positive in what is the great, white hope for open-wheel fans in this part of the world.
S5000 on it's own has the potential to be superb, but adding in the history and stories that the remarkable history the Gold Star has to the mix adds a potentially magnificent mix of modern motorsport and racing history.
We'll know in under two weeks if it all commences as per the plans released last year, but a revitalised and reinvigorated Gold Star sits at the top of our must-have shopping list for the 2021 season.
---
THE IMPACT OF CHANNEL SEVEN
IT'S been a long time in TV since Channel Seven last had a significant involvement in the sport and much has changed since Fox Sports and Channel 10 took over the Supercars rights in 2014.
Seven, however, are back in a big way and are making a massive go of it as well; not only snaring a five-year deal for the Supercars Championship but also pocketing all of the Australian Racing Group-backed product as well.
There's already been plenty of chat about how the Supercars-Seven relationship will work and lots of speculation about who exactly will be presenting the action. Regardless, it's an important deal for Supercars as they return to Australia's most-watched network: 10's ratings have crashed in recent years as has their enthusiasm for most sports coverage.
We'll be watching closely to see if a fired-up Seven delivers a free-to-air ratings spike for the championship which this year, thanks to a shorter calendar, will see a bigger percentage of their races available to all viewers – and not just those with Foxtel – than the last six years.
Meanwhile, the deal to cover the ARG-backed categories and Shannons Motorsport Australia events is significant as it gives categories like TCR, S5000 and Touring Car Masters a free-to-air and streaming platform that they could only have dreamed about in recent years. Charting how those audiences fare this year will also keep our 'Ratings Watch' analysis page busy in 2021.
---
RESULTS AT A BATHURST SEASON OPENER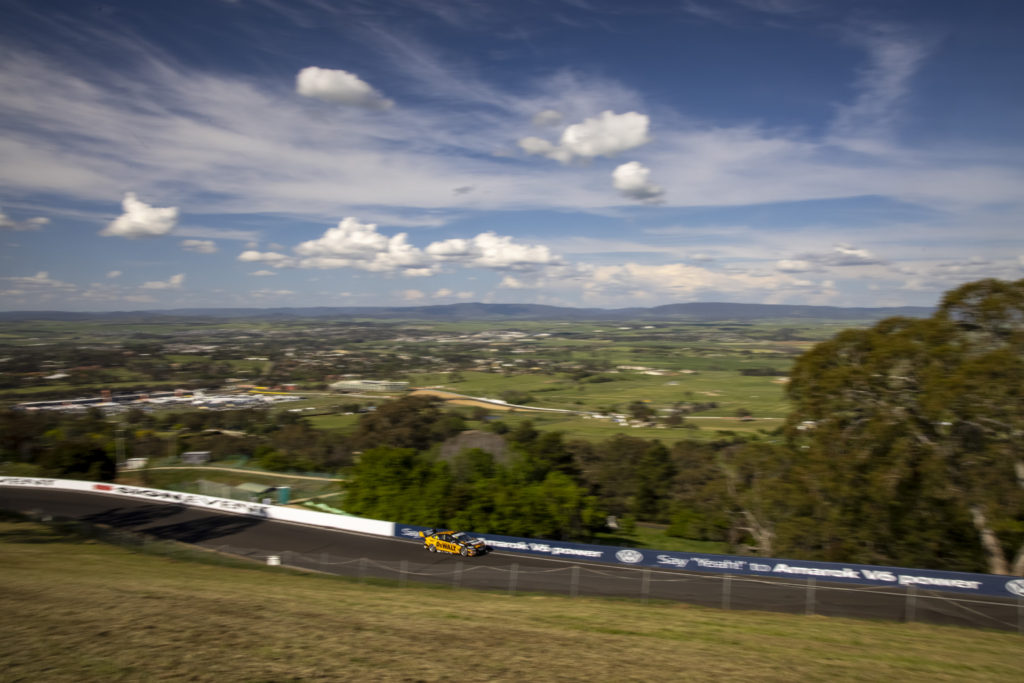 THE SHOCK, at least in Adelaide, of losing the famous 500-km street circuit event as the season opener has yet to be diminished – so if you're going to replace the largest domestic motorsport event of the year, you may as well do it on the Mountain.
Starting the championship at Bathurst is significant for several reasons.
For starters, it's the perfect place to launch the new relationship with Channel 7: the name 'Bathurst' resonates beyond the hardcore motorsport enthusiasts, so a larger casual audience is likely to tune into the season opener.
What's more, if anywhere is going to replicate the kind of unpredictable and dramatic racing that the Adelaide Street Circuit (RIP, for now) offered up, it's the Mountain. So there's a real potential for some surprise results and random winners, which will be nice.
Finally, Bathurst is Bathurst. It's special. You could run a race for grandmothers in electric wheelchairs there and it would be compelling and dramatic. After the oddly soulless Bathurst 1000 last October, here's hoping the February start to the championship can deliver a positive start to the new season.
---
'SUPPORT' CLASS SUCCESS
WHILE SUPERCARS managed to get away a 'full' championship thanks to the remarkable sacrifice by many of their teams and organisational personel, the semi-professional and amateur categories copped a pounding last year.
Carrera Cup snuck in two rounds; TCM got one away. Super 2 crowned a champion with three rounds in the books, while Super3 did not after two. TCR and S5000 got some qualifying sessions out of the way in Melbourne but then had the proverbial fork stuck in them.
Very few other categories, at least on a national level, did much else last year.
What that means is there's going to be plenty of pent-up frustration, eager drivers and ready teams very keen to burst back into life after essentially a full year on the sidelines in 2020.
More importantly, many of the teams in question had tough years financially last year so getting their business – which for many are simply the act of going racing – back on track will be very important indeed.
---
McLAUGHLIN'S JOURNEY
IT'S BEEN so well documented, both here and in other mediums, that it seems silly to reference it again; yet the story of the Supercars champion going over to dive directly into what is the most competitive open-wheel series in the world – while driving for Roger-freaking-Penske – is an incredible one.
Most agree that should Scott McLaughlin succeed in his quest to become an IndyCar force, and most people who know him or have seen him race reckon he's at least half a chance to do just that, reckon that it will end up being one of the most remarkable racing stories to emerge from this part of the world for some time – and it's hard to argue that.
Scotty has already firmly implanted himself into the IndyCar fanbase, as we all knew he would, and his testing and subsequent race debut in St. Pete proved that he's likely to be competitive.
IndyCar is tough and the competition level is very high so few people expect him to roll into the series this year and smoke Scott Dixon. Still, following his progress is likely to be a highlight of the year ahead.
---
MORE OLD F1 CARS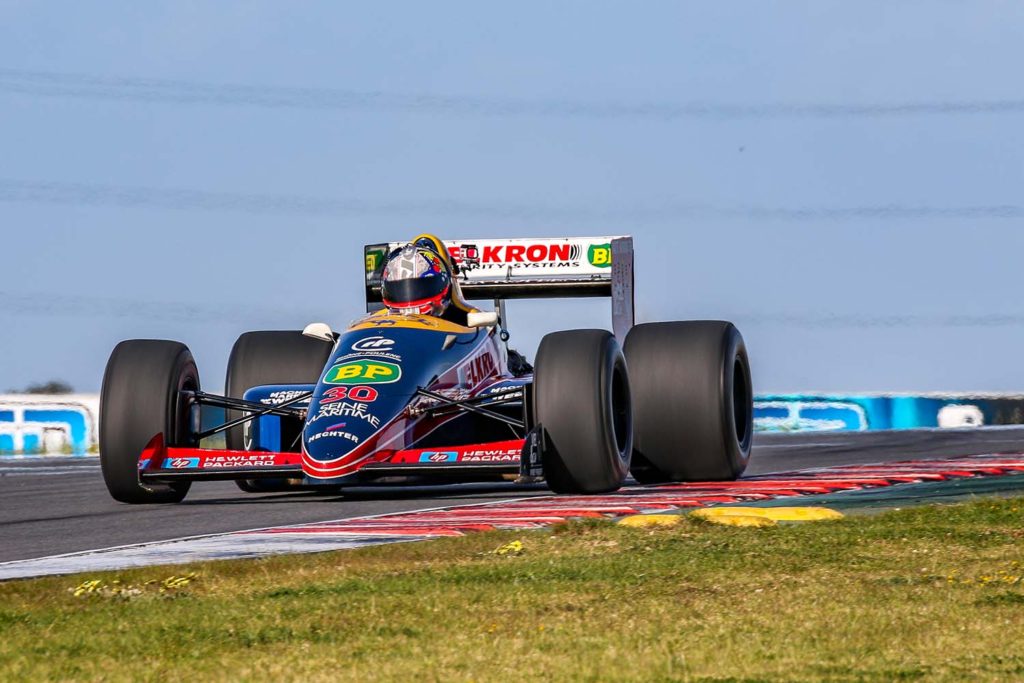 THE BEND Classic was a rare bight ray of sunshine in an otherwise cloudy 2020, as a host of very cool old racing cars fronted at the South Australian circuit for a three-day festival of fun on the Fathers Day weekend.
The highlight for us, of course, was the presence of 10 bone-fide Grand Prix cars from five decades of Formula One competition – and the fact they were being driven as hard as they could.
The sight of a 1988 Lola Larrousse, a 1989 Dallara and a 1994 Footwork Arrows all lined up in pit lane, tyre warmers on, ready for the end of event Classic Shootout, was a special thing. More please. Many more.
PHOTO: Daniel Kalisz / S5000
---
NEW GT ERA
IT HAD to happen. The significant involvement of SRO in the Australian GT Championship as more than just a licensee of Balance of Performance regulations has been a long overdue thing.
Now the global czars of GT3 competition are hooked up with the Australian Racing Group in their management of the category it puts the pieces of the puzzle in place to commence a revival of a category that has, if we're honest (and we are here at TRT) floundered in recent years.
There's plenty of cars around, lots of people willing to drive them and run them, so the base is there – encouraging them out of the garages with a stable set of rules, a solid calendar and some cost containment will go a long way to returning GT3 racing back to a level closer to where it was back in the middle half of the most recent, and fondly remembered, decade.
---
RICCIARDO AT McLAREN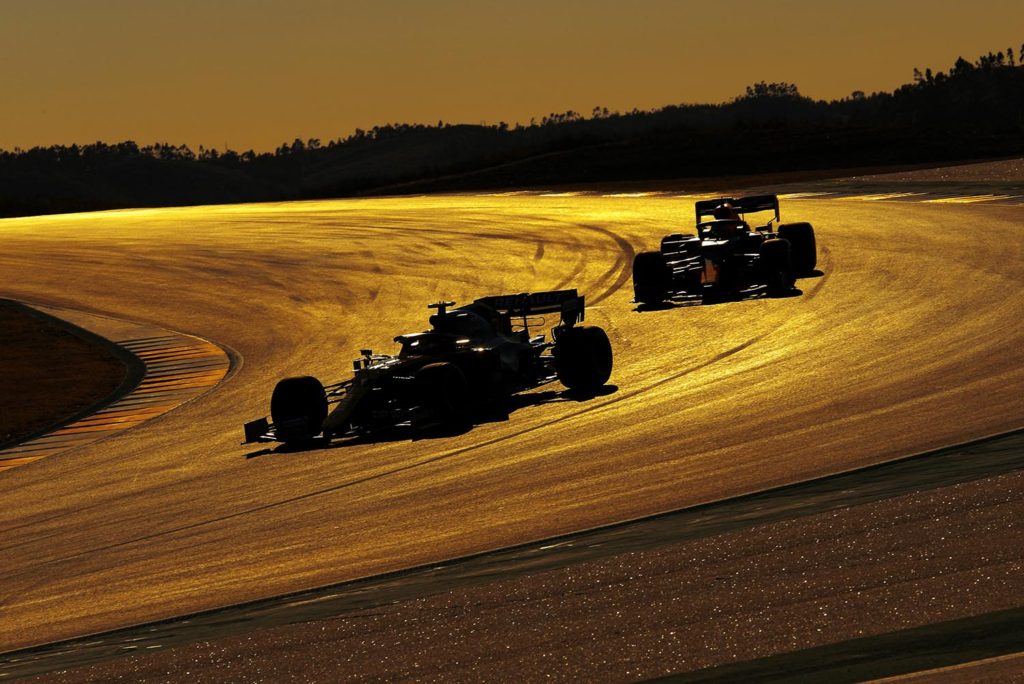 OF COURSE we had to go here – it's just too much fun not to think about the potential in this combination. After two seasons of dragging the Renault up towards the podium, the ever effervescent Danial Ricciardo's shift to McLaren has a real chance of being one of the great stories of the '21 World Championship.
Clearly, Dan is driving better than ever but the best thing is McLaren are gradually regaining their status as a force to be reckoned with in Formula One, climbing up the order to third in the constructors championship last year thanks to a solid car, strong leadership and a particularly effective driving combination in Sainz and Norris.
Now, you'd fully expect Dan to be every bit as good as the outgoing Spaniard was so, as long as McLaren keep their end of the bargain, it'd be pretty crushing if the team were to go backward next year.
Plus, they'll be armed with Mercedes-Benz power and that has to be a good thing. The Ricciardo-Norris double act is likely to provide great comedy off the track but, more importantly, lots of performance on it as well.
---
POWER RANKINGS ISSUES
THERE ARE going to be plenty of things to work their way into the Hot / Not / What study of each round this year – whether they like it or not.
For instance – will Erebus Motorsport's changes elevate them to more regular 'HOT' contenders next year? Will the TV Broadcast changes see them retain their rankings favour, or see it drop down the order? If Larko is gone, who the hell are we going to draw on to fill the 'What' column? And most importantly, now Ricko has hung up the full-time helmet, will we see more of Lex Kelly in 2021? All key, pressing issues that, among other more serious and critical topics, will be discussed when the rankings return this year.
Catch up with our 2020 Rankings archive by clicking here.