Richard: The Davison story lesser-told
PART 1 / THE DAVISON surname stands with the truly elite of Australian motorsport; a family dynasty dating back to the very roots of the sport in this part of the world, and continuing to compete to this day at the highest level. DALE RODGERS sat down with Richard Davison – son of Lex, father of Will and Alex – in a bid to tell one of the Davison family stories, lesser told.
AUSTRALIA is blessed with many racing family dynasties. Jack Brabham's three sons have tasted success in major racing categories all over the globe. 1980 World Formula 1 Champion, Alan Jones followed his father's race winning career and went even further.
Local legends such as Dick Johnson helped son Steven to the top of the sport and now watches grandson, Jett, pave his way in the cut and thrust of Hyundai Excel racing.
Then there's the Perkins' and Richards' clans and Speedway surnames such as Tatnell and Rush: the list is long of successful families.
One such dynasty still enjoying success in its third generation is the Davison family.
Richard Davison, son of four-time Australian Grand Prix winner Lex, is still and active competitor in Historic Racing while his two sons, Alex and Will continue successful careers in Australia, each of them after stints in Europe.
Although Richard was born into a motor racing environment, the death of his father during practice for the 1965 International 100 at Sandown International Raceway probably put racing further from his mind as he grew into a young man.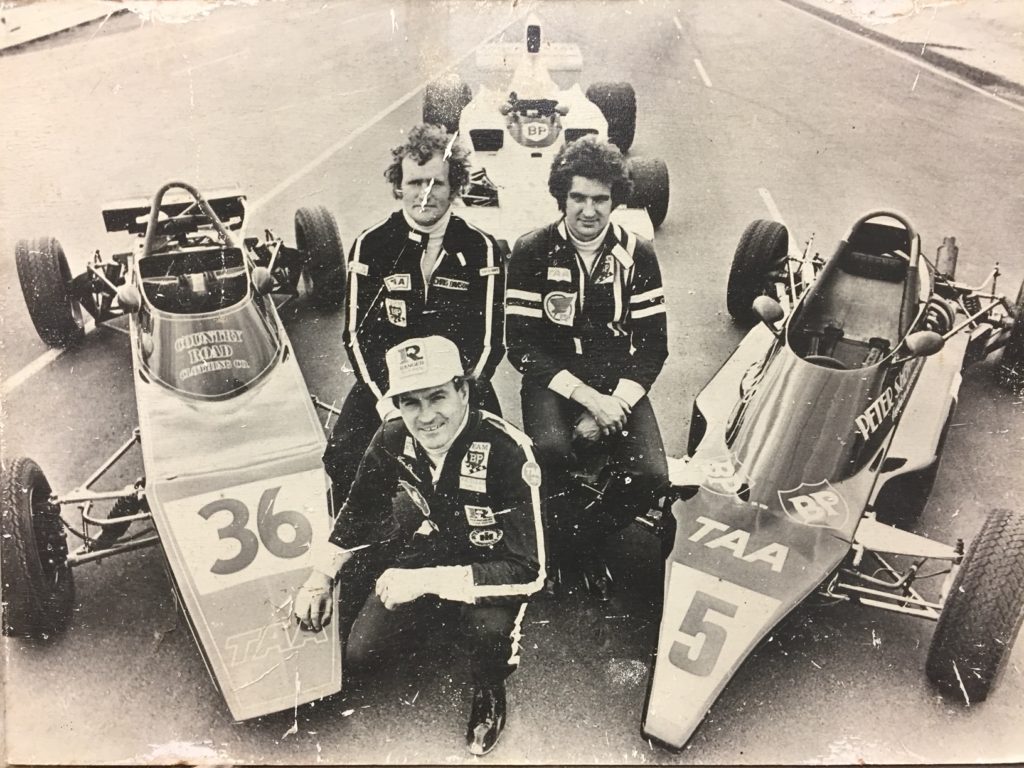 It was only a call to assist elder brother Jon to crew on his Formula Ford that sparked Richard's desire to have a steer.
"Back in the 1970's, twenty-one years old was actually quite young to start racing, whereas now you are nearly an old man by twenty-one. Everyone who comes through Karting would recognise that it requires the parental involvement from the very beginning, if for no other reason, someone has to pack up the Go Kart, put it in the trailer and take it to the Karting track and you can't do that as a ten or eleven-year-old. So, the vast majority of people start with a father and child situation," Richard begins.
"Lex (his father) died when I was ten so there was simply no opportunity for that back in that time."
Adding to the tragedy of his father's death at Sandown, next door neighbour and protégé Rocky Tresise was killed the following weekend at Longford in Tasmania during the final round of the 1965 Tasman Series, so any thought of the young Davison going racing was pushed well under the table by his mother and there was little encouragement or the where-with-all to take up the sport at a young age.
Elder brother Jon, some five years Richard's senior, did however get involved in the ensuing years and Richard was there in the periphery – but still with no means to strap himself into a car.
He recalls that polishing his elder brothers race wheels was about the extent of it.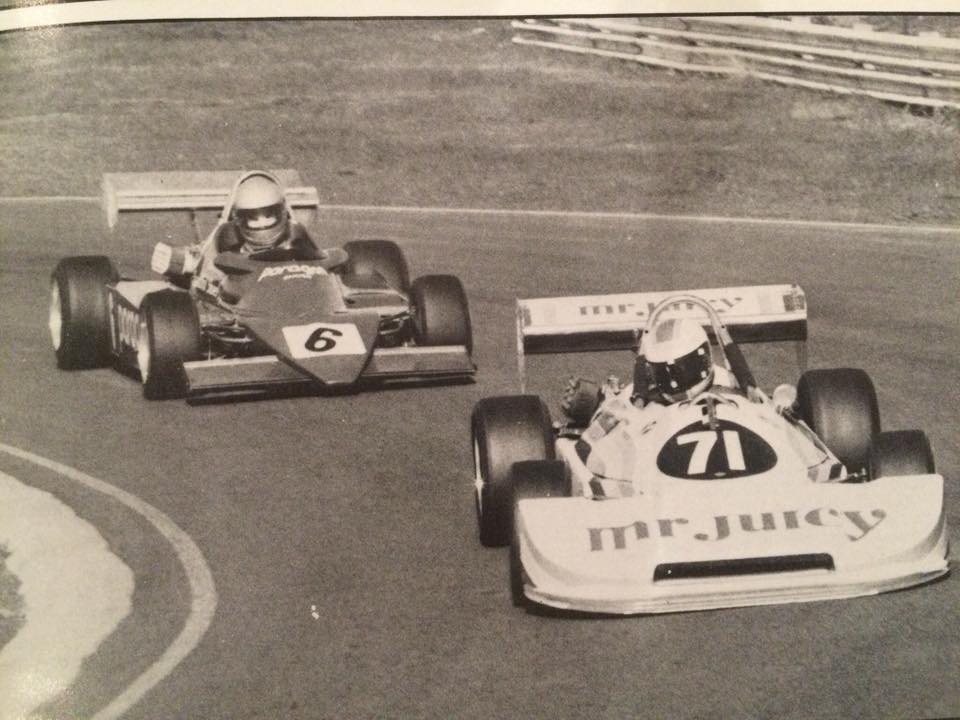 "For me it was a chance meeting with a guy named Rhett Parker who was racing Formula Ford back in the day. I was introduced to him at an end of year party in 1975. He was packing up to try his hand in the UK and had his car for sale," Davison said.
"The car was an Elfin 600 and it was as simple as that. It came completely out of the blue. I had to go home, speak to my mum, work through that exercise, then borrow the money from her! I was working at Paragon Shoes then earning 50 bucks a week!"
After a few laps at Calder Park Richard was hooked, but by his own admission bumbled his way through his early racing. He had little technical knowledge so pumping up the tyres, giving it a polish then going racing was the order of the day.
"There was no science. There was no set up and there was very little understanding! We were running on Bridgestone radial RD102 tyres, it was more like driving Rallycross than it was a race car," Davison said.
"I'm not sure suspension geometry played a big role as it was really a matter of how you could set it up sideways 50 metres before the corner and get through the other side!"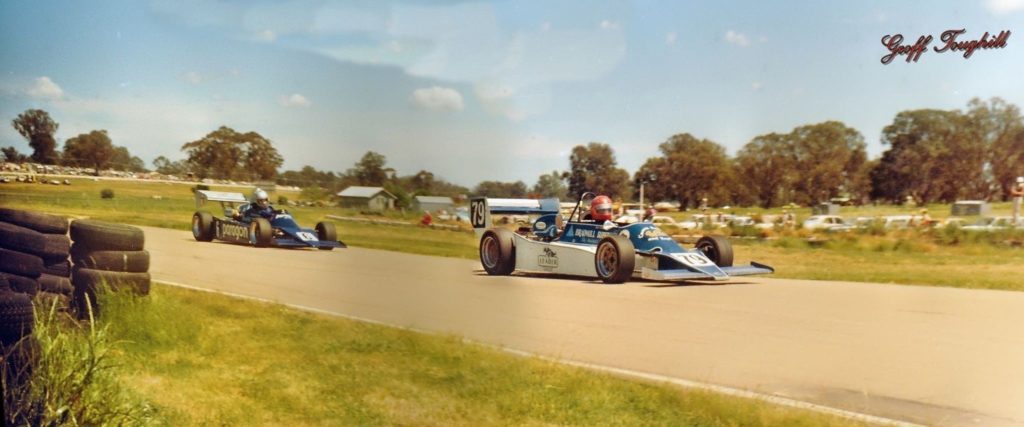 Regardless, Davison was soon racing regularly and learning his trade towing his car from track to track, often with his other brother Chris. What was becoming evident was his astute ability to seek out good people in the paddock and build strong relationships with them.
He imported a new Hawke Formula Ford to run in 1977 and '78. The newer model DL17 was not as Davison had hoped, as the previous DL15 had been a Championship winning car in the UK. It took time to develop the car, but he did finish runner up in the 1978 TAA Formula Ford Series. During this time, he got to know Jim Hardman very well, again showing his aptitude of getting the right people in his corner. Hardman was working with Jon on his Lola F5000.
"Jim had great aspirations to build his own car. He was engineering Peter Larner's Elfin F2 car and had made a lot of design modifications to that car and turned the car into a winner. He also had worked in the UK with the Argo brand," Davison said.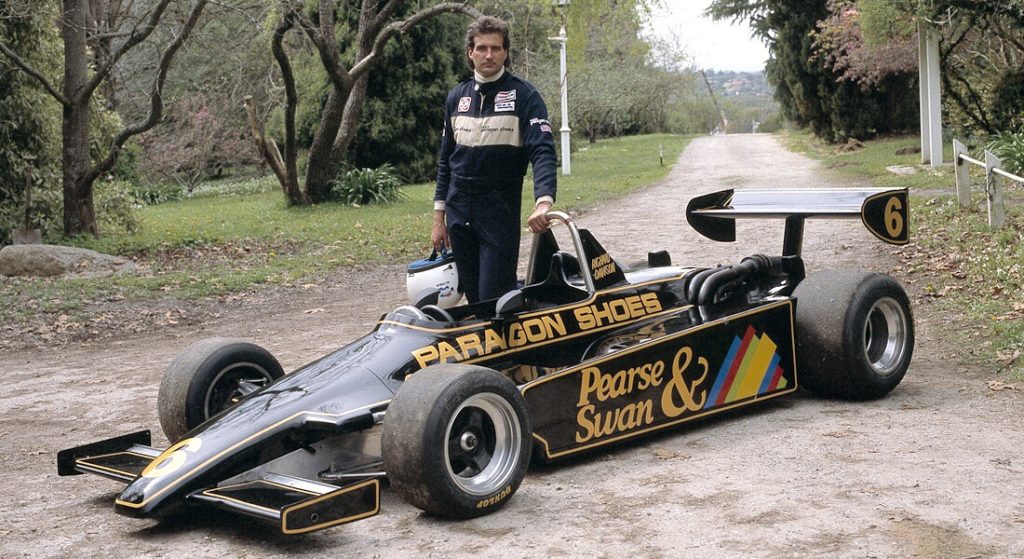 "I was talking to him about where I go next. We discussed F2 and he said that he would like to build a car, and could we do this project together? We sort of developed a bit of a partnership where I provided the funding."
Hardman, like Davison, used his contacts wisely and brought out a lot of components, castings and uprights from Argo's UK factory, so he did not have to go and get one off units designed and built here. The monocoque and the concept of the car was all Hardman and it was a full-on ground effects car. Davison sat out most of 1979 while the Hardman F2 was being built.
His one outing, at Sandown, was to help his brother Chris out who had landed Country Road sponsorship but put his back out and could not make the first round. Richard subbed on a 'no responsibility' clause and set about writing the car off at the infamous Sandown Causeway. And that was 1979!
"1980 was my year when I ran full on with a reasonable budget to run the car," Davison said of his National F2 Championship win. "It sort of slid downhill after that."
The new combination of the Hardamn JH1 Ford and Davison took the F2 Championship from John Smith and Brian Shead.
But the pressures on Richard in the Paragon Shoes family business were starting to preclude him taking further steps up the ladder and in turn to shoot for more Championships. He was effectively running the family shoe business at age 23, and motor racing simply had to take a back seat.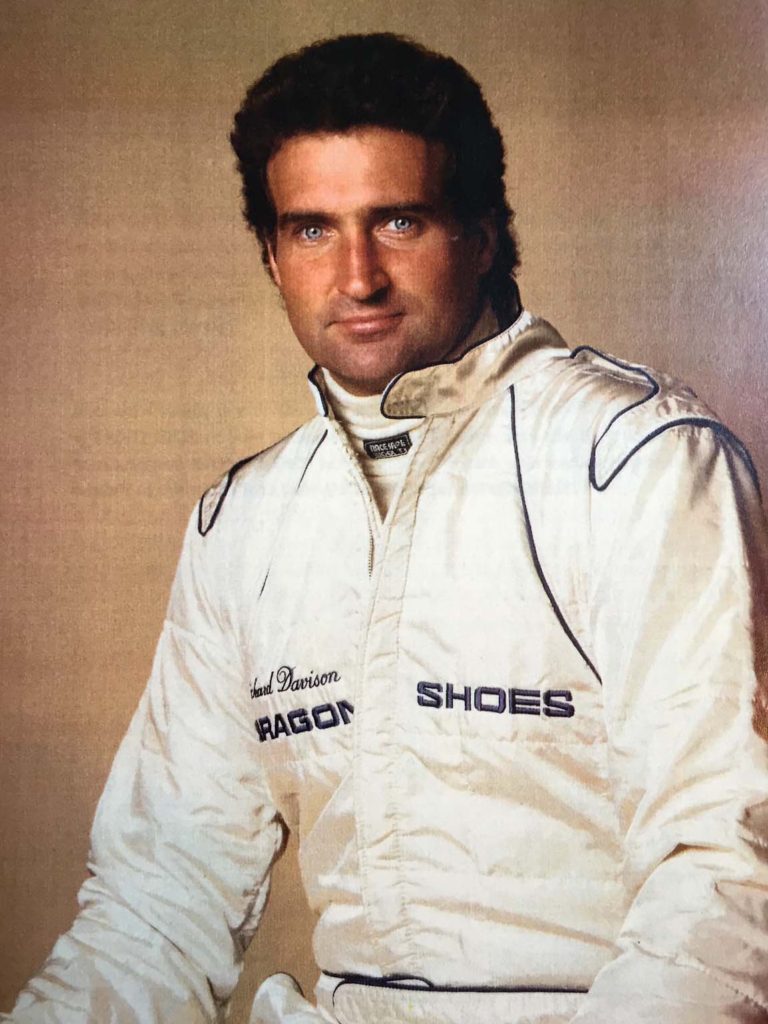 "There was no science. There was no set up and there was very little understanding! We were running on Bridgestone radial RD102 tyres, it was more like driving Rallycross than it was a race car."
However, the emergence of the new Formula Atlantic/Pacific cars in 1981 saw Richard strike a deal with long time open wheeler patron and racer, Clive Millis. A Ralt RT4 raced only a handful of times by Bruce Allison was purchased and Davison was back in action for the following 1982 season.
"So, Clive came in 50/50 with me," Davison said. "I still remember the first laps in the RT4 at Calder and what an amazing piece of equipment they are. I had done two seasons in the F2, but fitness had never entered my mind. I never even got out of the car with a sweat. Although they were not that much quicker than the F2, probably with around 40 more horsepower and bigger wheels and tyres, after 5 or 6 laps in the Ralt I could not lift my head off the side of the cockpit. My neck was so sore. The downforce compared to the F2 was extraordinary."
Like 1981, the first season with the Ralt in 1982 did not see Richard compete at the level he wanted at every round once again due to the pressures of the shoe business. The season started well enough with a 2nd place at Oran Park, but he was sidelined by seasons end.
The next outing was not until 1984 at the Australian Grand Prix at Calder. The AGP events staged by Bob Jane in that era bought a dazzling array of Formula 1 drivers to our shores to compete in the predominantly Ralt RT4 Formula Pacific race.
With names like Nikki Lauda, Keke Rosberg, Andre DeCesaris and Roberto Moreno plus the hot shot locals such as John Bowe and Alf Costanzo, the performance of Davison to qualify in eighth and finish in seventh, after not driving for over eighteen months, was testament to his skills.
But, from that point Davison's career was very stop start. A smattering of appearances at the support races at the Adelaide Grand Prix in 1985 and 1986 followed, but his full-time career was over after a handful of years.
The Ralt RT4 was, however, retained and has been the subject of a four-year full restoration, but more on that later.
COMING UP: In Part two of our Richard Davison feature, we find out about the early stages of the careers of Alex and Will, how a Formula Ford team was founded and the restoration projects that have since followed. It goes live tomorrow on TRT.