COLUMN: Looking backwards, moving forwards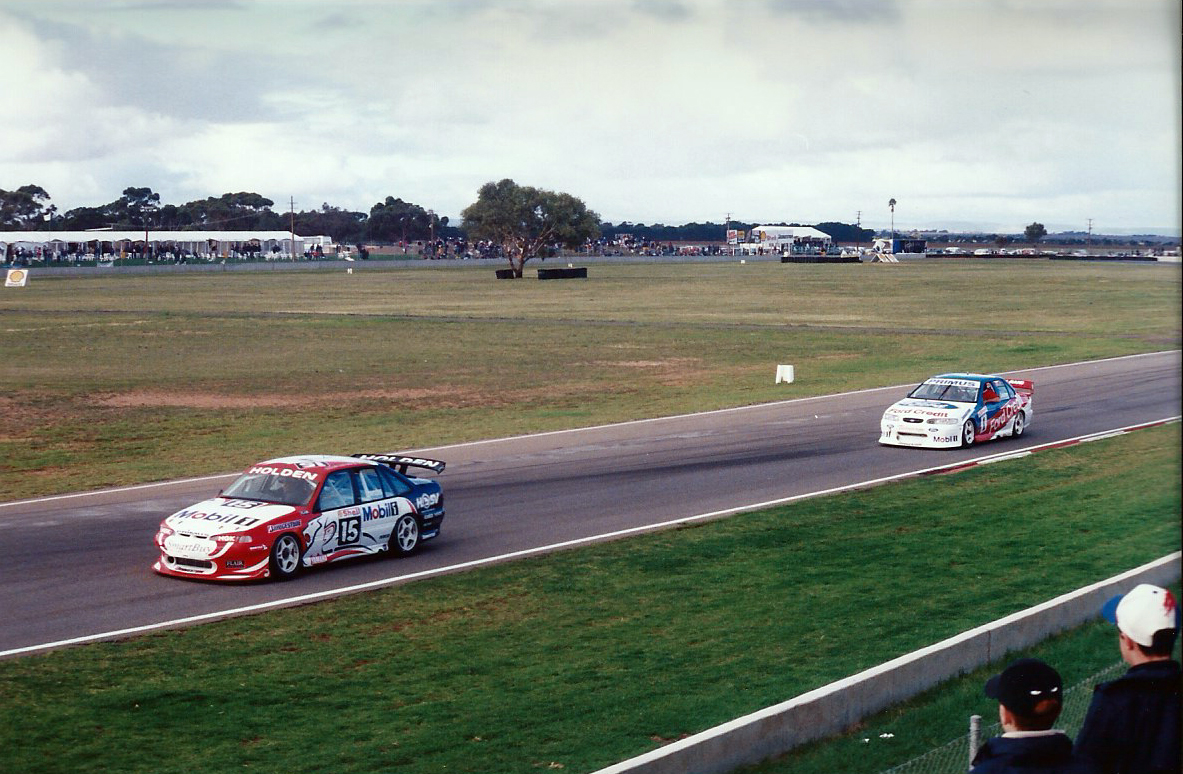 I DON'T want to give away my age too much, but the decade in which I truly fell in love with our crazy sport was the 1990s.
Now, I'm not about to spear off into a diatribe about why things were better back in the day because I don't believe that for an instant. I truly appreciate the current era, it's depth of competition and the remarkable technology that gets poured into the sport in all aspects.
Having said that, there's a definite argument to be had that the '90s were possibly the peak era for sustaining a balance of competitive depth mixed with awesome racing cars and the big stars driving them.
This story originally ran on TalkMotorsport.co.nz – New Zealand's hub for motorsport news, opinion and insight – check them out for more great stories.
Take Supercars – or the Australian Touring Car Championship, as it was – for example.
In the mid-1990s the V8 Formula took hold and played to massive crowds and big TV ratings across Australia and New Zealand – it really was the making of the sport we have now.
Drivers like Brock, Johnson, Perkins, Seton, Ingall, Gardner, Crompton, Skaife, Murphy and co went to battle in fundamentally simple, exciting and loud cars that actively reflected the Australian car market at the time and weren't encumbered with massive amounts of aero or mechanical grip.
(Having said that, mention 'Front undertray' to anyone who raced in that era and they'll still blow up about the various parity adjustments. Truly, the more things change, the more they stay the same).
It was a simpler era of sprint racing and elbows-out driving with cool liveries, thanks to sponsors that could afford to sponsor the entire car, without any competing brands cluttering up their schemes.
Think Winfield Holdens, Peter Jackson Fords, Mobil Commodores and Shell Falcons and you get the point.
The British had it good, too; possibly better than we did here, at least for a time.
As the manufacturers jumped on the ever-increasing appeal of the British Touring Car Championship, the series exploded as Super Touring had its moment in the sun.
God the mid-90s BTCC was superb: those two-litre tin-tops might not have captivated Aussie hearts and minds like the V8's did, but they were superb, exciting cars both to look at and to watch bash into each other at Donnington or Brands.
It was packaged as a show and embraced for what it was: Spectacular, exciting and captivating.
And then there was 90s era Formula One: A cacophony of Vee Eights, Tens and Twelves in utterly sexy clothing. Unsafe, yes, but pretty? Absolutely. If you are a motorsport fan and don't get at least slightly turned on by the sight and or sound of a 1995 Ferrari F412T driven hard by Gerhard Berger, I'll be questioning your motorsport credentials.
It's funny, isn't it, that so many look back on that era of Grand Prix racing with extreme fondness and yet in reality, it wasn't really that good: Seven cars finished the 1995 Australian Grand Prix, and the winner won by a lap.
Formula One would be crucified on social media if that happened in a normal race these days but back then? No dramas. At the time I, and I suspect most watching, didn't care: The cars were awesome, the drivers were larger than life heroes and it was superb on TV and superber (it's a word, really) at the track.
For me, however, the pinnacle of 1990s awesomeness was the halcyon era of US-based Indy Car racing: CART circa 1995-2000.
I was recently sent a link to Gil DeFerran's qualifying lap at the 2000 Fontana 500 race on the high banks of California Speedway. If you've not seen it, look it up: At an average speed of tad over 241MPH – nearly 390km/hr – It remains to this day the fastest (in terms of average speed) lap ever recorded on a closed-course circuit.
I think 1990s Champ Cars are peak motor racing.
The cars had 1000hp in qualy trim, meaning on street and road courses in some areas they bordered on undrivable on account of the fact they'd wheelspin through five gears.
They had limited aero, limited grip and in drivers like De Ferran, Andretti, Vasser and a host of others – including perhaps the best of them all, Alex Zanardi – they had absolute heroes with enormous.. err.. fortitude to hustle them around and great teams like Penske, Ganassi, Newman/Haas and others to fettle them.
Yes, in retrospect, they were incredibly unsafe and too many people were killed or injured in them.
But from a raw, visceral motor racing experience, I'd argue that a late 90s CART field may have been just about peak racing.
So why am I looking backwards? Where the only thing you get, to paraphrase Dick Johnson, is a sore neck?
It feels like to me we're heading into another era like that decade I'm remembering now.
There's a constant push for categories to simplify. To become more exciting at the expense of the ultimate pursuit of performance. To add to the show, rather than reduce the lap time.
IndyCar has targeted a 1000hp car within a few years. Supercars are pulling half the downforce out of their next car and F1 is re-inventing the wheel to ensure better, more spectacular racing.
I'm okay with that – because if we can get even half the level of awesome the 1990s provided, with all the intensity, competition and level playing fields offered by the modern racing of today, we're in for a good few years ahead.