PODCAST: On the Grid returns with Randle, Rust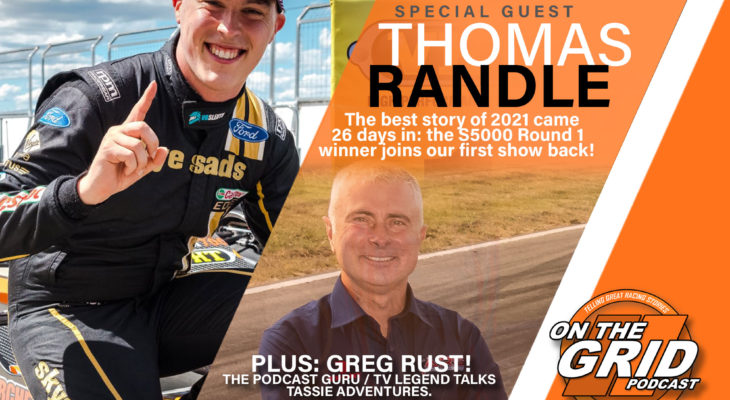 ON THE GRID is back for its 18th season of telling the great motor racing stories – and we've returned with an absolute belter of an episode to get things underway in 2021.
Fresh from his victory in the opening round of the VHT S5000 Australian Drivers' Championship, Tom Randle is our first headline guest, telling his remarkable story from Chemo to trophies in the space of less than a month.
Randle talks openly about the challenge's he's faced, delves into how tough the S5000 monsters are to drive, the competition this year and even how they compare to a current F1 car!
Then one of Aussie motorsport's great voices, Greg Rust, joins the show to recap a sensational fortnight of racing in Tasmania, racing's return to the screens of Seven and spinning spanners with Owen Kelly and Marcos Ambrose.
It's a bumper episode to get the year underway! Listen via any one of a number of mediums, either by the player below, subscribing via your favourite Podcast application, Spotify, Google, Apple Podcasts and more.