PODCAST: Steve Johnson, Will Davison On the Grid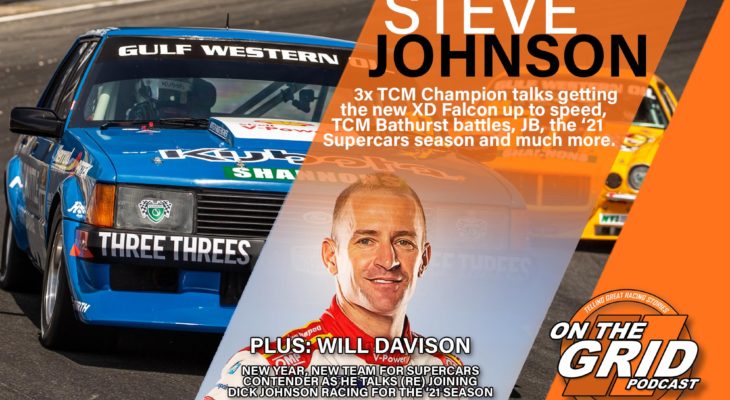 TCM Cars at Bathurst are cool. Very Cool. Which is why we've got three-time TCM champ and all round good bloke Steven Johnson on the show to talk about it on this week's edition of On the Grid.
He's racing an XD Falcon now, running as a tribute to his old man's famous Ford that made the Johnson name so famous at Bathurst in the early 80s.
Stevie J talks developing the car, his thoughts on close family friend JB and his battles and much, much more.
Then Will Davison is back to preview his first weekend back as a DJR driver as the Supercars head to the Mountain.
Plus, we predict what will be 'Hot' or 'Not' this year. Probably badly, but it was fun trying!
Episode 4 of the year is live now via the player below, Spotify, Apple, Google or via the Radio Show ltd. Network of channels at 9pm Thursday night UK time, on RS1.