Richard, the Davison story lesser told (Part 2)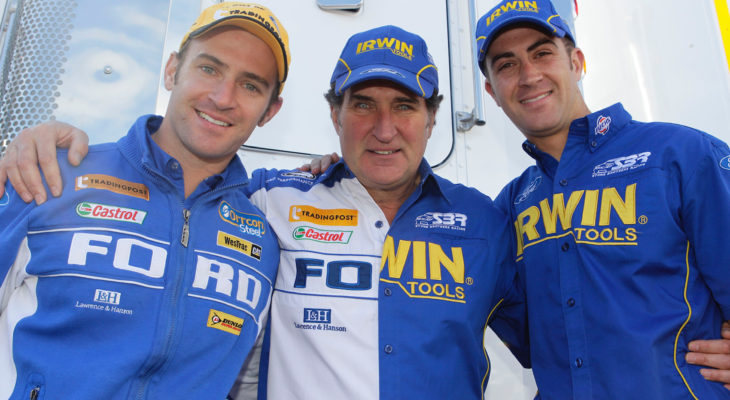 PART 2 / IN THE FIRST part of our in-depth career retrospective with Richard Davison, we learned about his early days in Formula Ford and wings-and-slicks racing. As his extensive chat with DALE RODGERS continues, we move towards his supporting the careers of his two sons, Alex and Will, the genesis of the best Formula Ford team in local racing history and how things have come full circle.
Fast forward to the Supercar era and the Davison name has once again featured strongly as Richard's two sons Alex and Will have enjoyed outstanding success in Formula Ford, Porsche Carrera Cup and Supercars. Both raced successfully in Europe, with Alex holding a factory Porsche contract for many years.
READ PART ONE by clicking here.
Younger brother Will has tasted victory at the Bathurst 1000 on two occasions and in 2021 returns to the iconic Dick Johnson Racing, with whom he scored his first ever V8 Supercars victory at Eastern Creek in 2007.
All along this journey a very proud and enthusiastic father has kept a close eye. His support for Alex and Will both morally and financially has been a major boost for the boys as they developed their careers.
But like much of his own racing days, Davison forged a relationship with skilled Karting people initially by chance.
Alex had said out of the blue he wanted to start racing. The shoe business had moved from inner Melbourne Collingwood to Thomastown and right opposite was a car tuning business which had a Karting trailer outside with signwriting saying: 'We support Junior Karting'.
"So, I thought I might just wander over the road and introduce myself to this guy," Davison explained.
"I told him who I was and why I was there, and the guy replied …'Yeah I know you, Richard, I have been following your career for some years, my name is Frank Lowndes.'"
He explained to Lowndes Senior that he was keen to get Alex involved in Karting and received sound and accurate advice. Davison also recalls seeing a young kid in the workshop working on his own Kart… a young Craig Lowndes.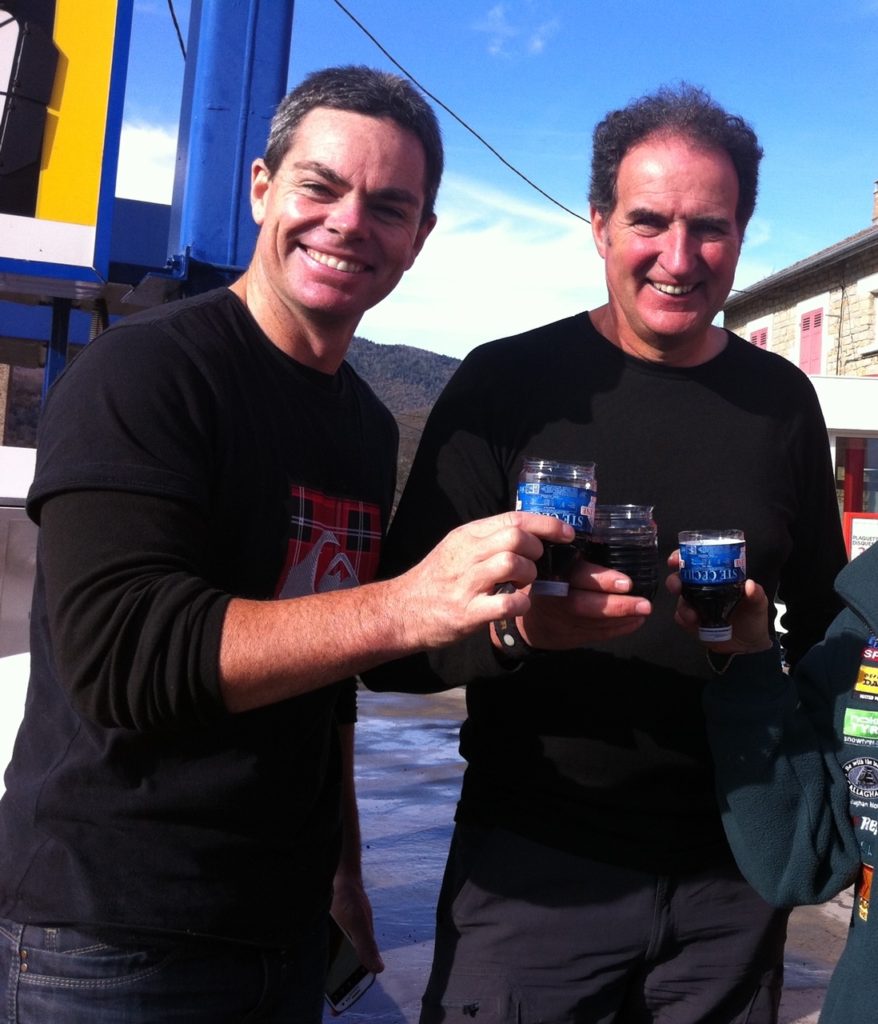 So, Alex and then Will embarked on a Karting journey and father Richard was determined that they would not suffer from all the mistakes and wrong turns he took when he set out on his own career.
"I was going nowhere with my own racing. Its over. Its finished," Davison said candidly.
"Once the boys started racing, I was getting my fix. I actually got way more enjoyment out of helping them and seeing them start to progress than really I was getting out of racing myself."
Later, a key part of this process was linking up with Michael Ritter to form Sonic Motor Racing Services. Designed primarily to ensure Alex had the right guidance in his early Formula Ford days, Sonic grew over time to be one of the most successful independent racing teams in the country. Alex and Will enjoyed outstanding success during their time at Sonic.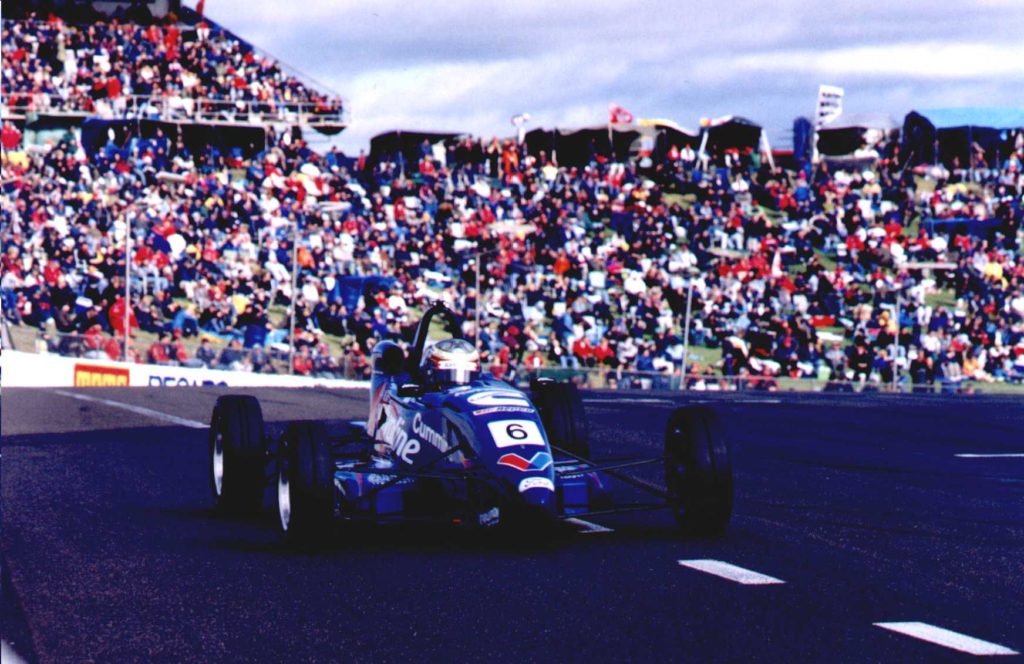 "The deal I put to Michael was that we would form the team together, I'd put in the funding and pay his wage," he said.
"We will run the (Formula Ford) Championship team with Alex for a year or two and, dependent on how Will's interest evolves, run him through the Championship as well. Once Will is finished (in Formula Ford) I would pass the business over to Michael. Hopefully, it would mean something by then and he could take it from there."
This decision was a very strategically astute one by Davison as it meant that the boys would be mentored and developed by Ritter's undoubted skills, but also provided a structure far more advanced than father and son turning up to the track with the Formula Ford on the trailer. A second car came online in the early years, with a pay driver, to further ensure financial stability.
The early careers of Alex and Will are well documented, but as time went on Richard was still thinking about getting himself back in the seat – although now focused on the very buoyant Historic Racing scene.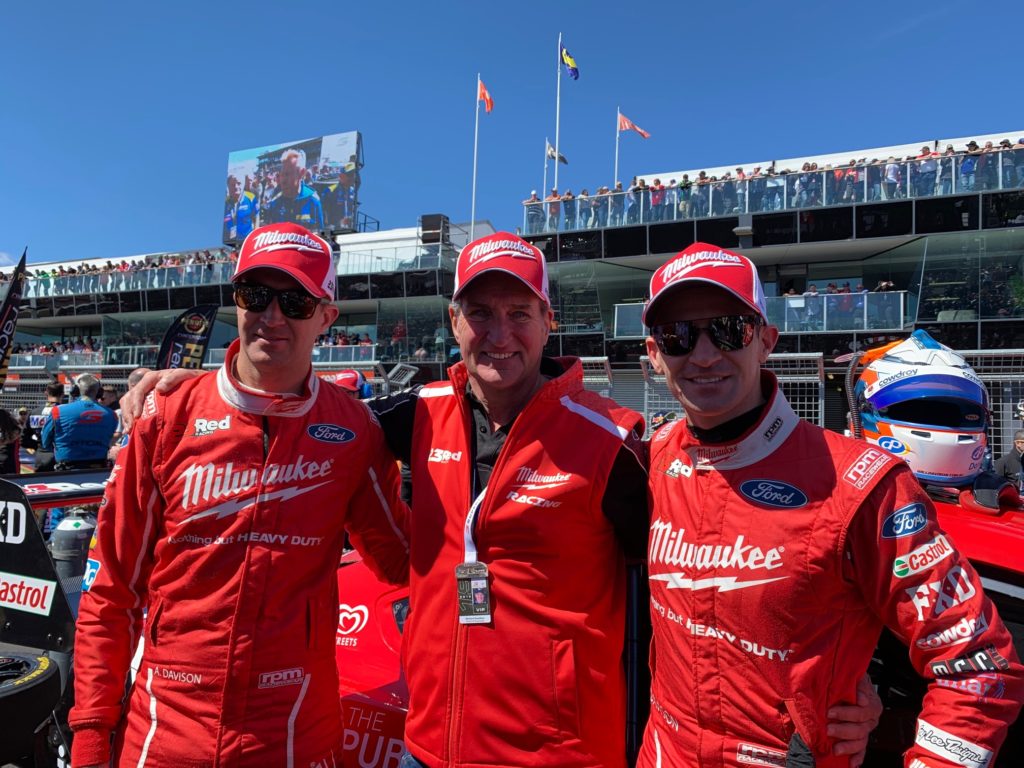 "As the 2000's rolled on both boys had been overseas and were now back, I followed them around and enjoyed the Supercars Championship. Unlike earlier years the biggest decision I had to make was what shirt I would put on!" Richard mused.
However, as far back as 1989 he was again looking at a race car ideally to restore and 'flip'.
"Through family connections I found out about a Lola T332 – the ex-Alan Jones Theodore Racing Team car – that was for sale. It was owned by a Sydney builder and all decked out in the Teddy Yip colours. He needed to get out of it and knowing the car very well, I bought it at a weak moment..
"In 89, John Porter was working for me full time on my Formula Holden, so I said with all the spare time he would have, he could do the restoration on the Lola. The spare time was never there, I did not raise the budget for the Formula Holden, so it just sat around until the early 2000's." Davison said.
"When John sadly passed away in 2005, Dale Koennecke (K&A Engineering) went down to John's workshop and called me to ask what the plans for the Lola were. The restoration was well underway, but in a million bits. My Ralt RT4 was also there. So, the Lola went back to K&A engineering and they effectively finished it. It then sat at Sonic for a few years, then came the difficult decision of what to do with it," he said.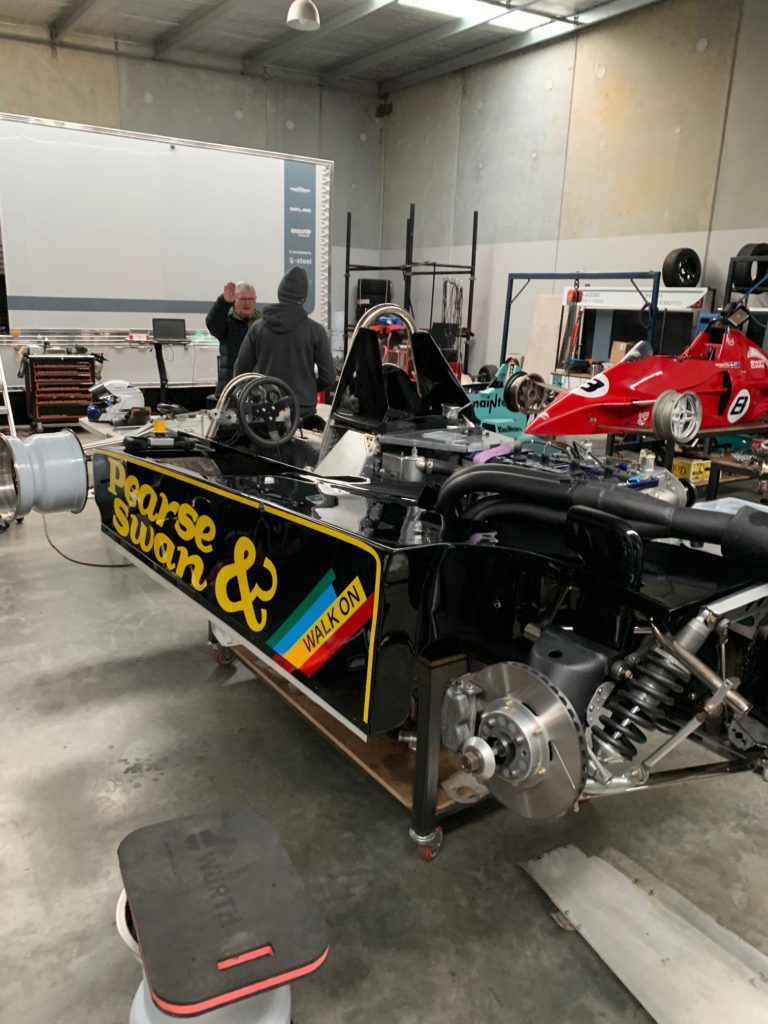 "People are wary of buying things that have not been on the track."
To demonstrate its potential, the car was entered for the Phillip Island classic event wit Richard's nephew James Davison driving. Although it had some teething issues it was blindingly fast. He drove it again in 2011 as part of the support program to the Formula 1 Grand Prix at Albert Park.
After James headed to the USA, Richard needed to someone to drive it, and it didn't take long to see him back in the seat.
"I hadn't sat in a race car since 1990." Davison quipped. "The first car I had driven in 20 years was the Lola."
A highlight was grabbing Pole Position at Sandown at the Supercars 500 meeting with both the boys watching on from the pit lane. Davison said they were both proud and horrified that the old man was belting around in the wild Lola F5000!
But true to his word, the Lola was sold and continues to run today in F5000 events.
After the sale of the Lola, Historic Formula Ford caught Richard's interest.
"My brother Chris had become very active in Historic Formula Ford and was at me to sell the Lola and buy a F Ford and come and have some fun. I bought a 1989 Van Diemen and have had an absolute ball."
The Formula Ford has seen Richard race in the UK in the Walter Hayes Trophy and Formula Ford Festival as well as numerous races at home. He cites this as some of the best competition, he has ever experienced in over forty years of racing.
But there was another project lurking.
As mentioned earlier, the Ralt RT4 which he campaigned in the early 80's was still in his possession. So, another restoration and another piece of Australian Motor Racing history retuned to the track at Sandown in late 2020.
Like all his cars, the Ralt has been superbly restored and looked the part in its maiden outing. An Historic racing program will see both the Formula Ford and RT4 gracing tracks regularly for some time to come.
For someone who said in 1986 that it was 'all over', Richard Davison has written an amazing racing story and it seems there are chapters still to be added.