Supercars 2021: garage by garage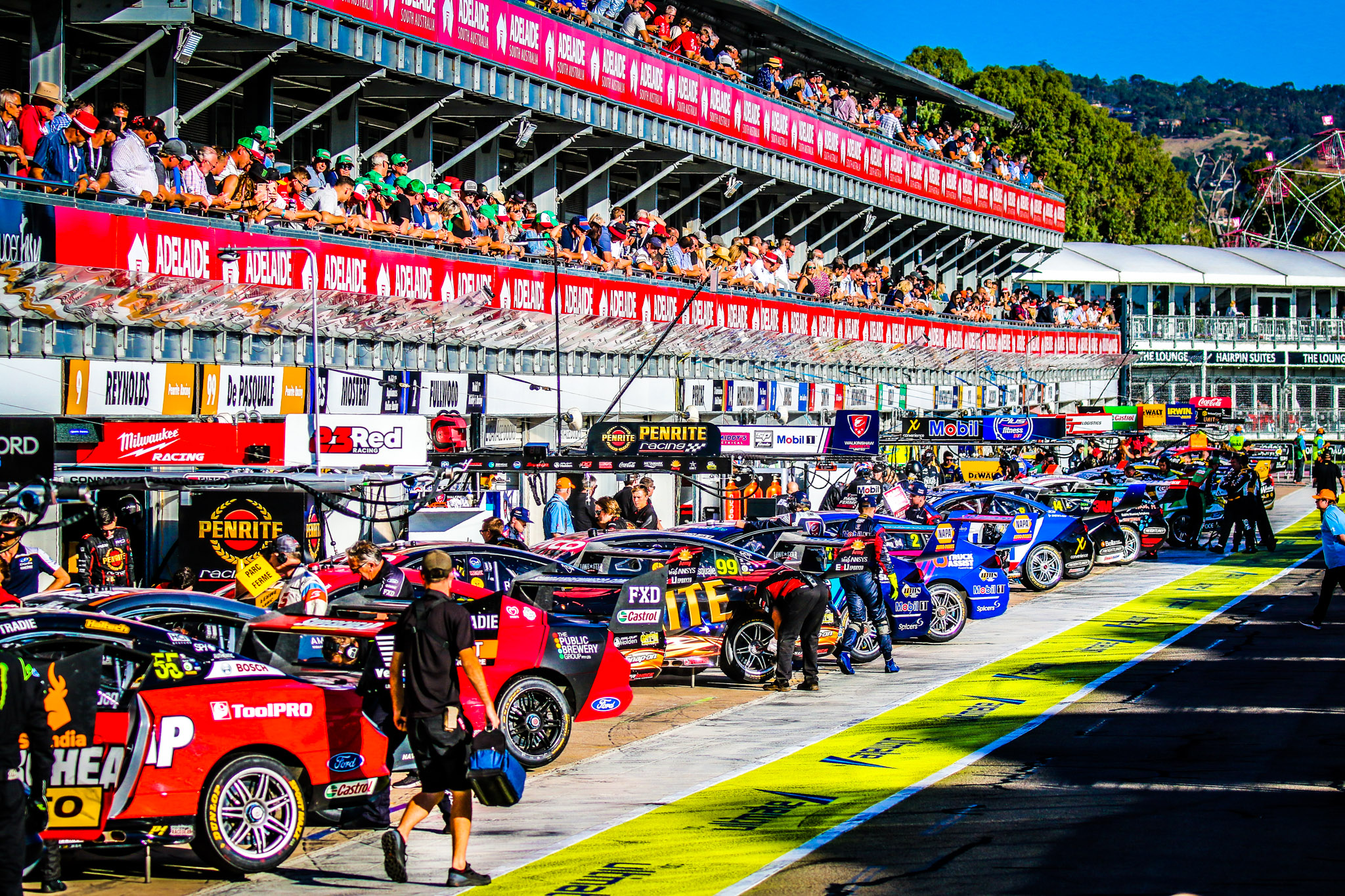 The driver contracts are signed, sponsors are being shown off with shiny new liveries and the teams are getting ready for Round 1 of the 2021 Repco Supercars Championship. A squad of new cars also abounds for DJR, Tickford, Triple EIGHT and WAU.
Now the Pit Lane Garage order has been released by Supercars, The Race Torque's Dale Rodgers decided to take a 'virtual' walk along the Bathurst pits and preview the battle that is looming.
DICK JOHNSON RACING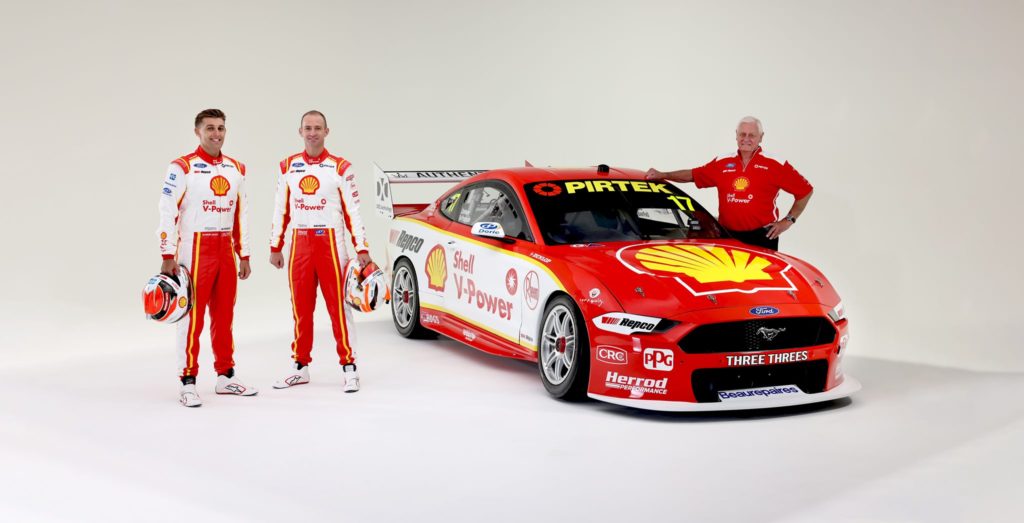 GARAGE 1: Will Davison – #17 Shell V-Power Racing Mustang
GARAGE 2: Anton de Pasquale – #100 Shell V-Power Racing Mustang
The team has presented an only slightly revised livery but with new cars, new drivers and indeed a new name (well old name, really!), there are a heap of changes at Dick Johnson Racing.
Benefitting from the 2020 Supercars Driver and Teams Championship, Will Davison will lead the 24-car field out onto the track for every session.
Davison will be keen to build on his outstanding but short lived 2020 campaign. He is well liked by the Johnson team and has fond memories of his first win in a Jim Beam Falcon way back in 2008 at Eastern Creek: It broke a seven-season duck for DJR at the time. Davison is polished, fast and will pick up a very important role with the sponsor group in 2021.
Alongside is Anton De Pasquale. Like Davison, he cut his teeth in open wheel racing in Europe and has proven to be a fast and rising start of the sport. Stunning Top 10 Shootout laps at Bathurst, podiums and wins cemented him as a logical successor to the departing Scott McLaughlin. DJR continue with a mix of young and seasoned talent.
TRIPLE EIGHT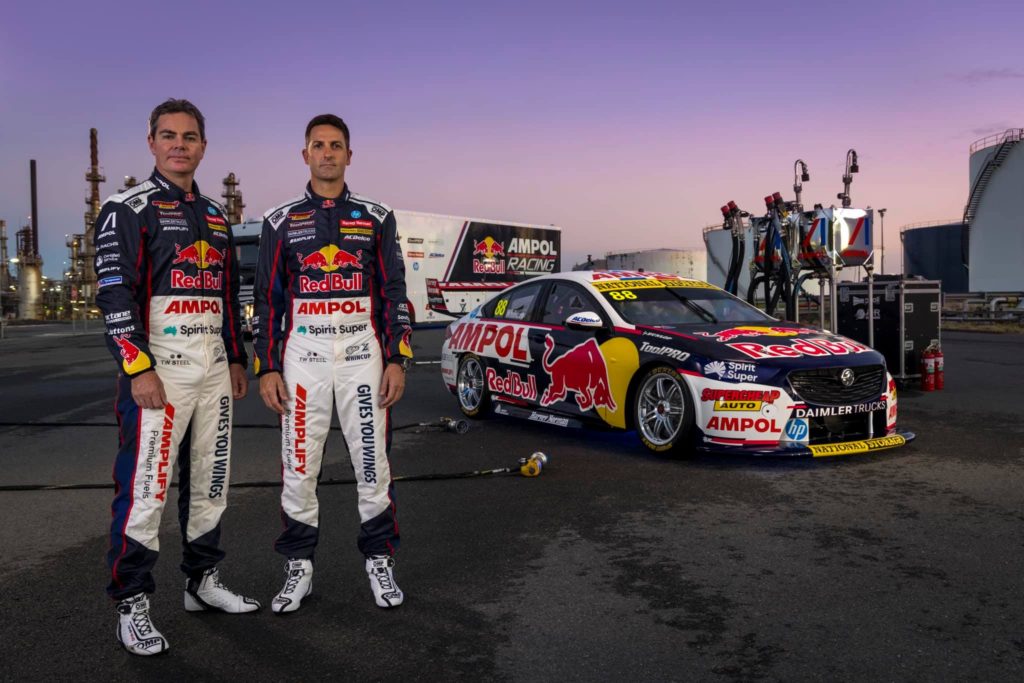 GARAGE 3: Jamie Whincup – #88 Red Bull Ampol Racing Commodore
GARAGE 4: Shane van Gisbergen – #97 Red Bull Ampol Racing Commodore
As we have seen in recent years, the two powerhouse teams are at the pointy end of the Pit Lane. Like DJR, there are huge changes at Triple Eight, albeit many of them coming to fruition in 2022.
An excellent period of commercial work sees Ampol join Red Bull as naming right sponsor, Super Cheap Auto join the team along with Harvey Norman and SCA brand ToolPRO. Not a bad result for the Commercial Team!
Jamie Whincup will want his final full-time season to be one to remember. The seven-time champ will be fired up to add to his amazing tally of Pole Positions and Wins. Is Number 8 a possibility?
Shane Van Gisbergen returns to Bathurst after his stunning win on the Mountain in 2020. Regardless of what is teammate is striving for, Van Gis will be out to claim his second Championship and expect to see plenty of podiums. Just to keep his eye in over summer, he jumped in a Toyota Racing Series Tatuus FT-60, started from the Pit Lane, and won the New Zealand Grand Prix!
Engineers are also a focus at Triple 888, with Grant McPherson moving to WAU and Wes McDougall moving into fill the gap.
TICKFORD RACING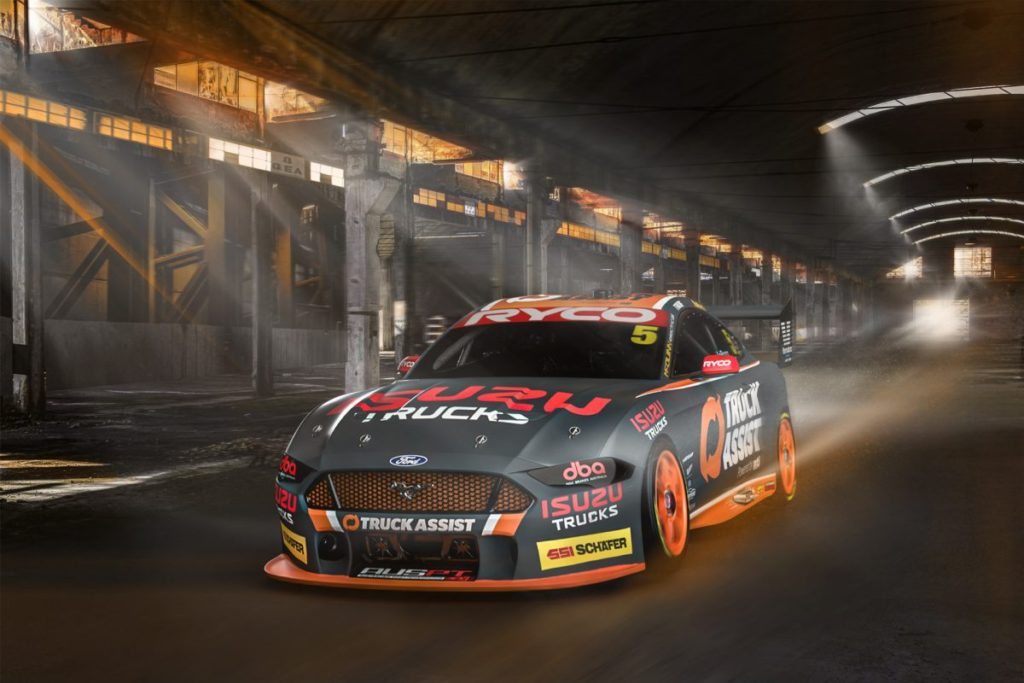 GARAGE 5: Cameron Waters – #6 Monster Energy Mustang
GARAGE 6: James Courtney – #44 Boost Mobile Racing Mustang
GARAGE 7: Jack Le Brocq – #5 Truck Assist Mustang
Tickford's squad of Mustangs are next in line. Coming off a very strong end of season 2020, Cam Waters' Monster Energy Mustang is now ranked with the DJR and T8 cars as an outright contender.
Waters has shouldered the unofficial 'team leader' status since Mostert's departure and he wore it well last year. A stunning weekend at Bathurst, ironically with Will Davison in the co driver's role, served notice to the field for 2021.
Alongside Cam is Jack LeBrocq in the Truck Assist Mustang. It is probably how it should have been in 2020 as most of the partners of the car, formerly driven by Lee Holdsworth, were LeBrocq supporters. A solid 2020 with a race win at Sydney Motorsport Park should put the #5 Mustang driver in contention at many tracks.
The third Tickford Mustang of James Courtney is now under the team's REC (Racing Entitlements Contract) as opposed to the lease on Phil Munday's that occurred in 2020. This is a big year for Courtney: He rose like a phoenix in 2020 with an opportunistic ride thanks to benefactor Boost Mobile sticking with him, the now oldest driver in the field has a big job ahead. Good results and car speed towards the end of 2020 must be how he kicks off at Bathurst in 2021.
BLANCHARD RACING TEAM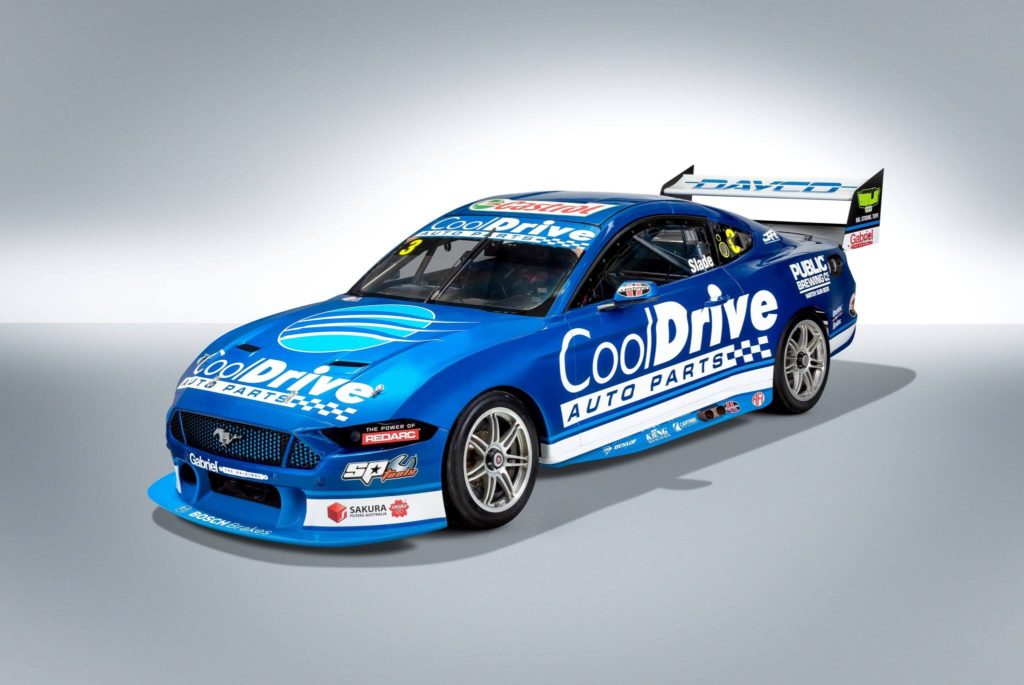 GARAGE 8: Tim Slade – #3 Cooldrive Racing Mustang
Sharing the garage will be the brand-new Blanchard Racing Team with a Tickford Mustang for Tim Slade.
Another driver thrown a lifeline; Slade had a tough Bathurst with Scott McLaughlin but has regained a full-time seat. This is an ambitious project led by Tim Blanchard, but the machinery is first rate – the team already assembled by him is right up there. Expect some good results as the team gels together.
Sharing a boom with the three-car Tickford team has seen them leap up the pit lane order, despite this being their very first season – effectively filling the position where Tickford's fourth car would have gone.
EREBUS MOTORSPORT
GARAGE 9: Will Brown – #9 Erebus Motorsport Commodore
GARAGE 10: Brodie Kostecki – #99 Erebus Motorsport Commodore
If any team had a tumultuous off season, it was the Erebus crew. Huge changes see two new drivers, the loss of a naming right sponsor in Penrite and both lead engineers depart. That is a tough gig for any team, but there is lot of faith in Will Brown and Brodie Kostecki to settle down and start to build results.
Brown has been in the Erebus family for some time with multiple co drives, and Kostecki arrives with a gritty drive at the 2020 Bathurst 1000 on his CV.
Just what the staff, and commercial upheavals will mean in these garages is anyone guess but it's going to be fun watching!
TEAM 18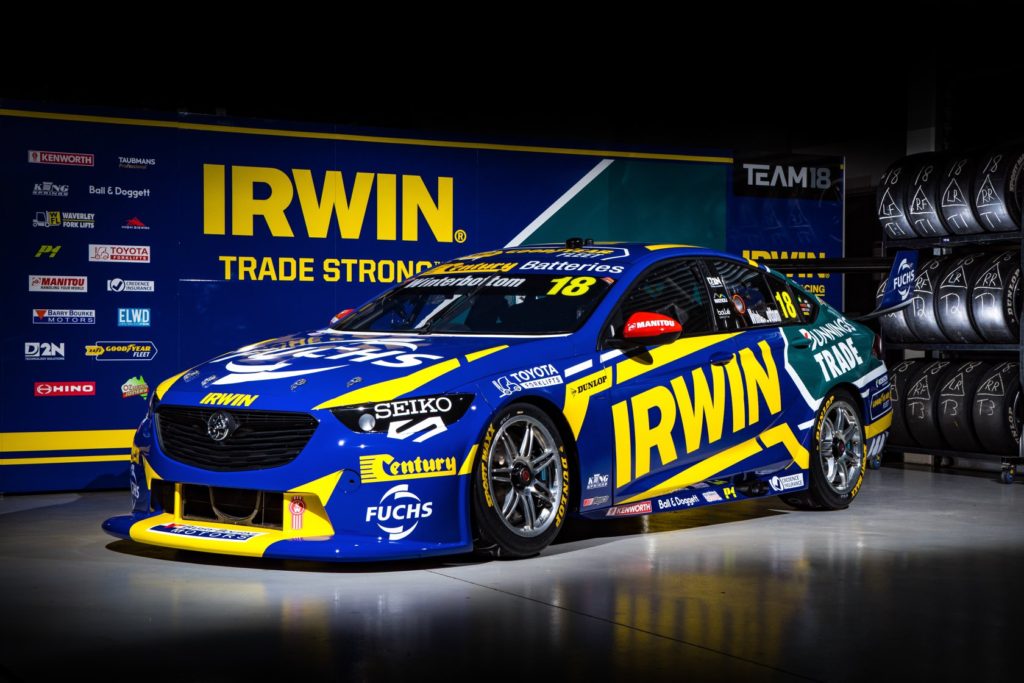 GARAGE 11: Mark Winterbottom – #18 IRWIN Racing Commodore
GARAGE 12: Scott Pye – #20 DeWALT Racing Commodore
From a team who has major changes to the next garages where it is fair to say they are all smiles! The Charlie Schwerkolt owned team delivered in spades in 2020. A sting of Top 10's and podiums for Pye led to both drivers finishing well up the points table.
Mark Winterbottom celebrates 30 years in motorsport in 2021, with a striking IRWIN livery and the addition of new partners to the team. He was arguably overshadowed at times by teammate Scott Pye in 2020, but this could be a strong year for the Melbourne veteran.
Alongside in the 'hardware' team is Scott Pye, again in DeWalt colours. Pye had a great season in 2020 and this was a team that really put in the hard yards in the Covid ravaged season gone. Pye acknowledged the hard work at the Bathurst 1000 after snaring 6th place.
To be in front of WAU and BJR and Kelly Racing in the pit lane order is a great reward for this team.
WALKINSHAW ANDRETTI UNITED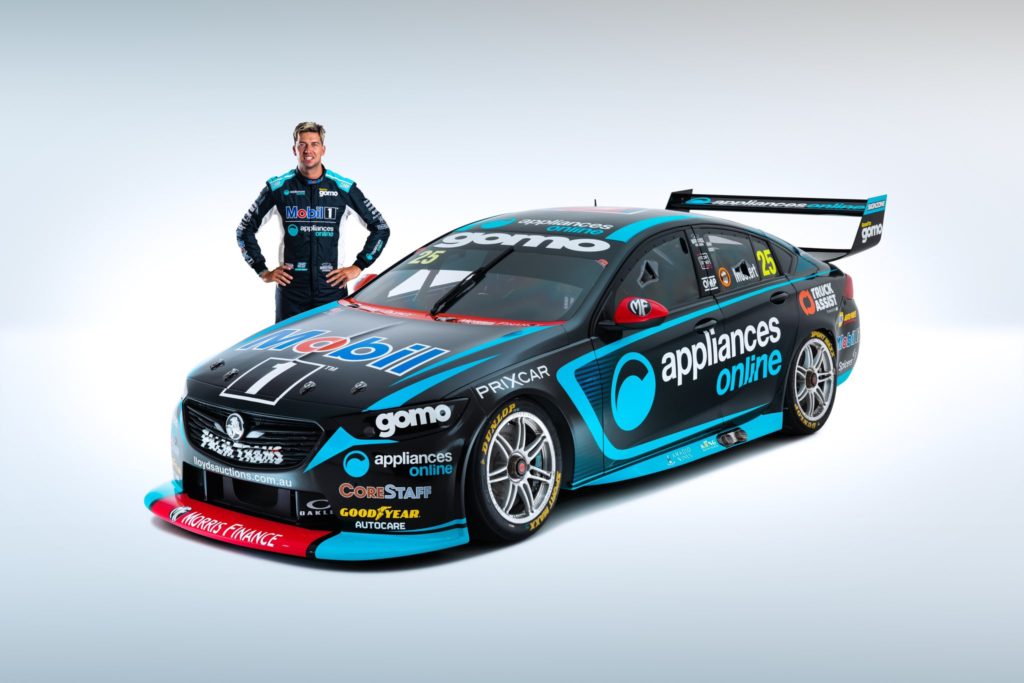 GARAGE 13: Chaz Mostert – #25 Mobil 1 Appliances Online Commodore
GARAGE 14: Bryce Fullwood – #2 Mobil 1 Middy's Racing Commodore
After some lean years, this is another team expected to step up.
Their design crew has gone into overtime and produced two eye catching liveries on the ZB Commodores. A largely unchanged sponsor line up gives the team security, and Chaz Mostert has already served notice that he believes they can mix it on regular basis with the teams some ten garages up the lane. He and his long-time engineer Adam DeBorre enter their second season at WAU and it must be a big one for the #25
2020 rookie Bryce Fullwood has been rewarded with a new contract as the team shows faith in the young gun. Like most rookies, the second season is a critical one. He has retained his personal backers and if the cars are as quick as promised he should be a Top 10 regular.
Gun engineer, Grant McPherson is a huge get with WAU luring him away from fellow Holden team, Triple Eight.
BRAD JONES RACING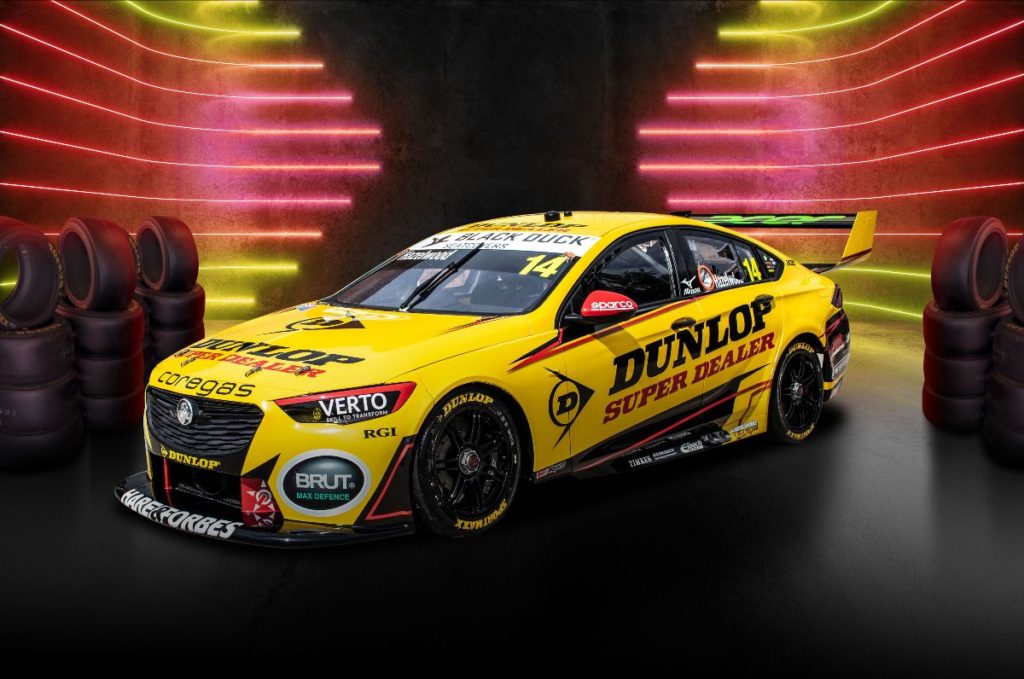 GARAGE 15: Nick Percat – #8 R&J Batteries Commodore
GARAGE 16: Todd Hazelwood – #14 Dunlop Super Dealer Racing Commodore
GARAGE 17: Macauley Jones – #96 Coke Commodore
GARAGE 18: Jack Smith – #4 SCT Logistics Commodore
Another team with a lot of changes since we last raced at Bathurst. Brad Jones is now the sole remaining Jones brother (within the team, anyway) after Kim stepped down in late 2020.
The biggest change is the departure of Tim Blanchard and his REC to a new family team. BJR were quick to negotiate a deal to purchase Phil Munday's REC to ensure they could keep the four-car model working.
Nick Percat is secure for a few more years at BJR and is in great form in the #8 R&J Batteries entry. He seemed to thrive in 2020 and was a regular Top 10 runner, with a fine win at SMP in the early part of the season. A horrendous 2020 Bathurst will no doubt be something he will want to forget.. and quickly. Big expectations on Nick (and Nelson) in 2021.
Alongside is another BJR runner who wants to confine Bathurst 2020 to distant memories, though Todd Hazelwood did more than enough to earn his place in 2021. A tireless worker to attract sponsorship, Hazelwood produced some excellent performances and is expected to go even further in 2021. A quick blink is required of the #14 Hazelwood Dunlop Super Dealer car to ensure it is not Nick Percat's winning car from last year.
The family name continues with 'Macca' Jones back into the field after Cool Drive's departure. Does not yet show the raw speed of his teammates, but can deliver good results. But the team have struck gold, well red really, with Chris Pither's Coca Cola budget coming across from Team Sydney to adorn the now #96 BJR Commodore. Despite impressive looks and no doubt a solid budget, he will need the ZB Commodore to be humming at every round and must avoid too many incidents.
A new livery for the fourth entry of SCT Logistics backed Jack Smith. Car looks fresh and like Macca, Smith will be hoping to move up the grid in 2021. If he can score some Top 15's it will be progress.
Consistency at every track is what this four-car quartet must achieve.
KELLY GROVE RACING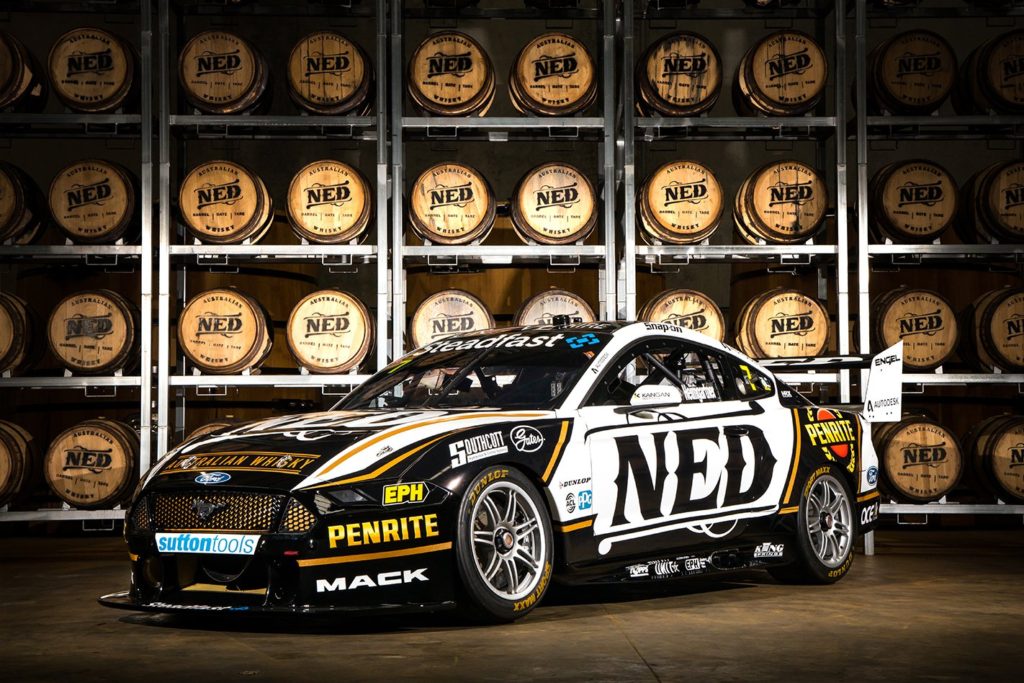 GARAGE 19: Andre Heimgartner – #7 NED Racing Team Mustang
GARAGE 20: David Reynolds – #26 Penrite Racing Mustang
Yet another team with changes at all levels. A new partnership with the Grove Family sees a new brand – Kelly Grove Racing sit in the garages at Bathurst.
Arguably bigger news is the core team surrounding the #26 Ford Mustang GT. Castrol and Rick Kelly vacate and Penrite, David Reynolds and Alistair McVean take up the reigns. Also, back in this close-knit group is co-driver, Luke Youlden, clearly in a better frame of mind than his departure from Erebus.
The very public bust up with Reynolds and Erebus is well documsnted but the luring of McVean is perhaps one of the coups of the off season. If Todd Kelly and Stephen Grove can provide the culture and equipment for Reynolds, he will move this team well up the grid.
Do not discount the guy sharing the Kelly Grove garage as well. Andre Heimgartner returns for another season with the team. He knows the Mustang well and NED are back for season two. Andre produced some great, but a little inconsistent, results in 2020 and if the development of the cars has come on to the level we believe, this team could well be a dark horse.
TEAM SYDNEY – TEKNO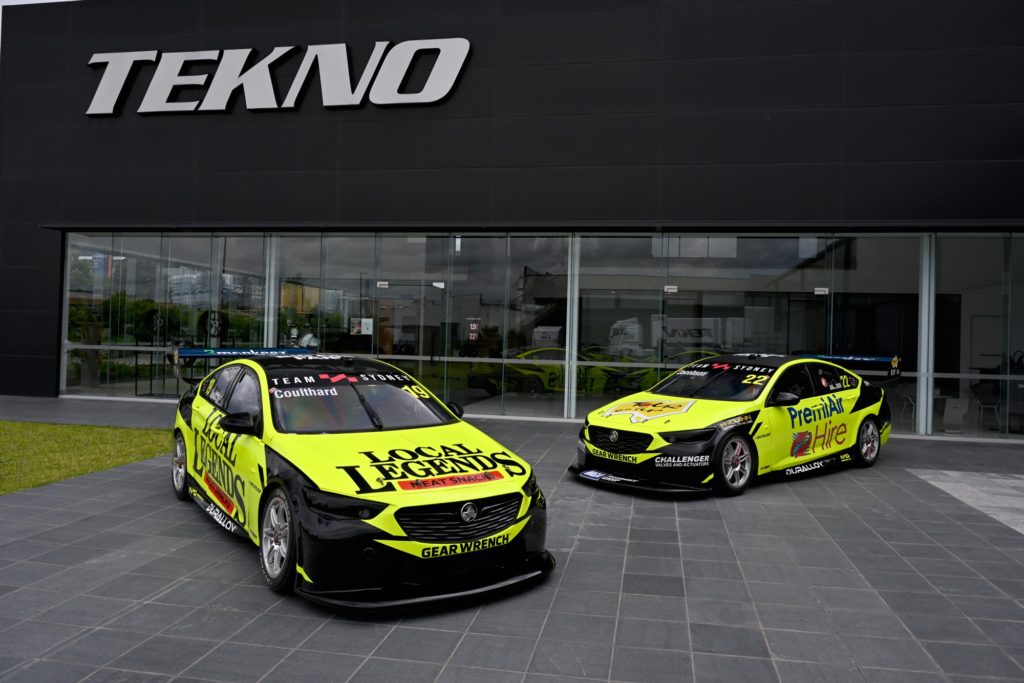 GARAGE 21: Fabian Coulthard – #19 Local Legends Commodore
GARAGE 22: Garry Jacobson – #22 Premi Air hire Commodore
A team that has almost 100% change heading into 2021.
The big news is Fabian Coulthard signing for the team. Fabian made it clear that he wanted a full-time gig after turning his back on an Endurance drive with DJR. But with limited seats, he has opted for a clear team leadership role with the Jono Webb-run team taking over the Alex Davison ZB.
Re-joining the TEKNO outfit and returning to the Supercars category, is experienced engineer Dr Geoff Slater. His role will be Team Manager – Technical. He has been in the USA since 2018 and will surely increase the technical firepower at Team Sydney.
In the other Team Sydney Commodore is Garry Jacobson. This is his third Supercars team in three years, so he must make an impression in 2021 to stabilise and grow with the team.
The livery on the two Team Sydney ZB's is bright if nothing else!
MATT STONE RACING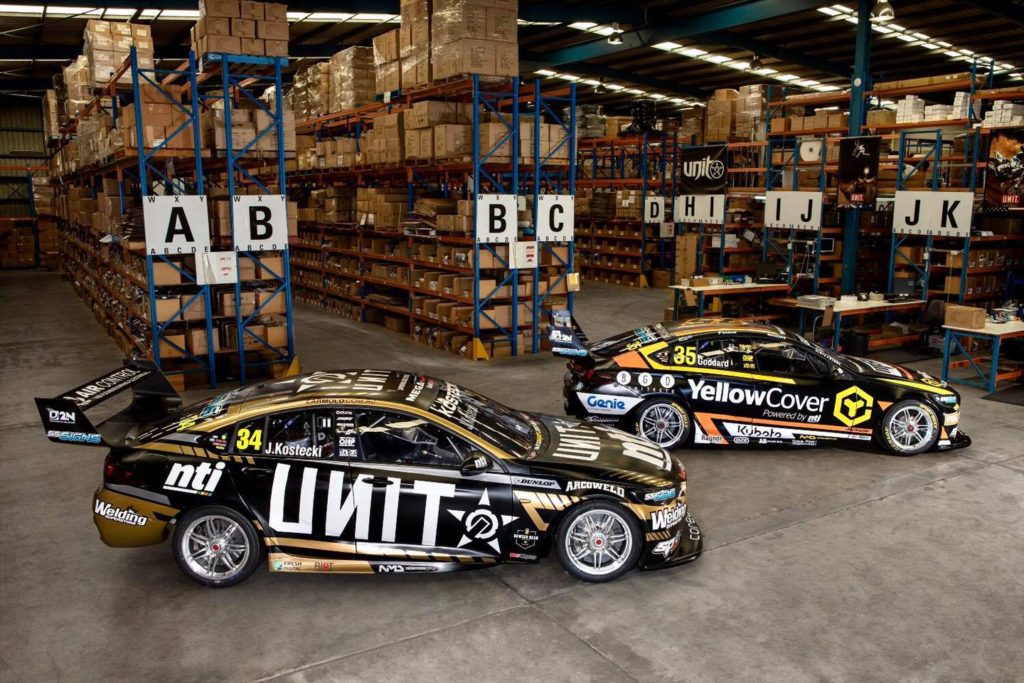 GARAGE 23: Jake Kostecki – #34 Unit Clothing Commodore
GARAGE 24: Zane Goddard – #35 Yellow Cover Commodore
Our walk takes us to the final two garages and finds the emerging Matt Stone Racing Team. Entering its fourth year in the main game, MSR has now split its two SuperLite drivers into a car each.
Sporting a new blonde (or white?) hair style, Jake Kostecki now has a full season to cement himself in the field in the #34 Unit car. He ran a family Wildcard at Bathurst in 2019 and then went on the MSR 'rideshare' program with Zane Goddard last season.
Likewise, Goddard get his own chance in the #35 Yellow Cover Insurance Commodore.
Matt Stone runs a tidy, but small, team. Both these drivers have solid pedigrees and will be in good positions to grab a few results, particularly if things get messy at the front of the field.