COMMENT: Fending off the paddles with a stick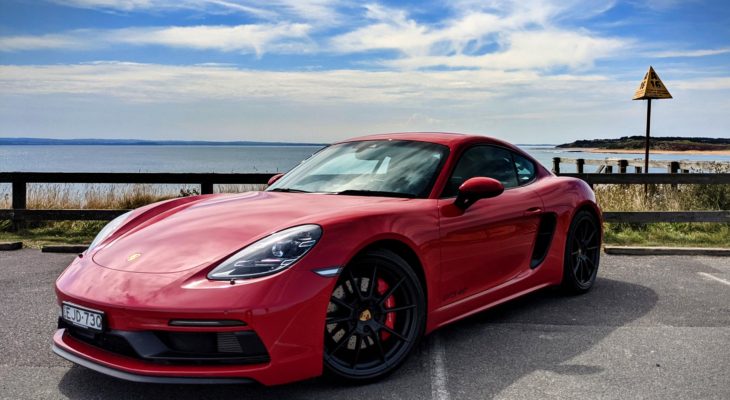 BECAUSE I am a lucky boy, last fortnight I traded my trusty Holden Ute for something a little bit nicer as my daily drive.
A two-week sojourn in Victoria for racing had the lovely people from Porsche Cars Australia on the phone offering the use of a car for my stint in town. Because I like to believe I am a sensible, logical kind of person, I thought about it for less time than it takes for Shane van Gisbergen to win another race and said 'yes, please'.
This column first ran on our Kiwi's mates at TalkMotorsport.co.nz – go and check them out for some sensational motorsport news and informed opinion from the other side of the ditch.
And what a car I ended up with: Porsche's latest and greatest Cayman GTS.
Porsche's mid-sized sports car sits beneath the 911 in the line-up but offers a vast majority of 911 thrills in a slightly smaller package.
As well as being finished in stunning, dark Carmine Red, my car was also fitted with the 4.0 flat six – from the 911.
Good grief, it's an astonishing engine. Docile and tractable around town, it will happily trundle down to the shops without ever cracking 2,000 RPM, at the same time getting frankly ridiculous fuel economy for a car with this much performance. On a two-hour schlep up the M1 from Phillip Island to Tullamarine's airport, I averaged 7.1L/100km which is miles better than any SUV on sale today, let alone the last lot of Aussie-made family cars that have now departed.
And then, when you step on it, it releases 294kw in a cacophony of a very Porsche noise that starts a bellow, becomes a howl and ends beyond eight ground as a mechanical musical instrument, like a guitar with its strings very much bending. It's an incredible piece of engineering that also has great personality and soul.
However, as good as the engine is and how tactile and communicative the steering was and how surprisingly compliant the ride was and how the front boot took a surprisingly large suitcase, it wasn't the best bit.
No: that was the gearbox.
This particular Cayman had an odd lever between the seats, which could be placed in various detents – up and down, left and right – which when engaged by the use of a third (yes, a third!) pedal in the footwell, helped select the gear you wanted, when you wanted it.
Yes, it was a manual. Praise be.
Porsche are one of the few car brands in the world bucking the automation trend and keeping the stick-shift dream alive for those who want it and that's a good thing, because in the Cayman GTS it's just wonderful.
Porsche's PDK paddle-shift box is remarkable but there's nothing like the sensation of manually swapping cogs in a great gearbox attached to an equally great engine.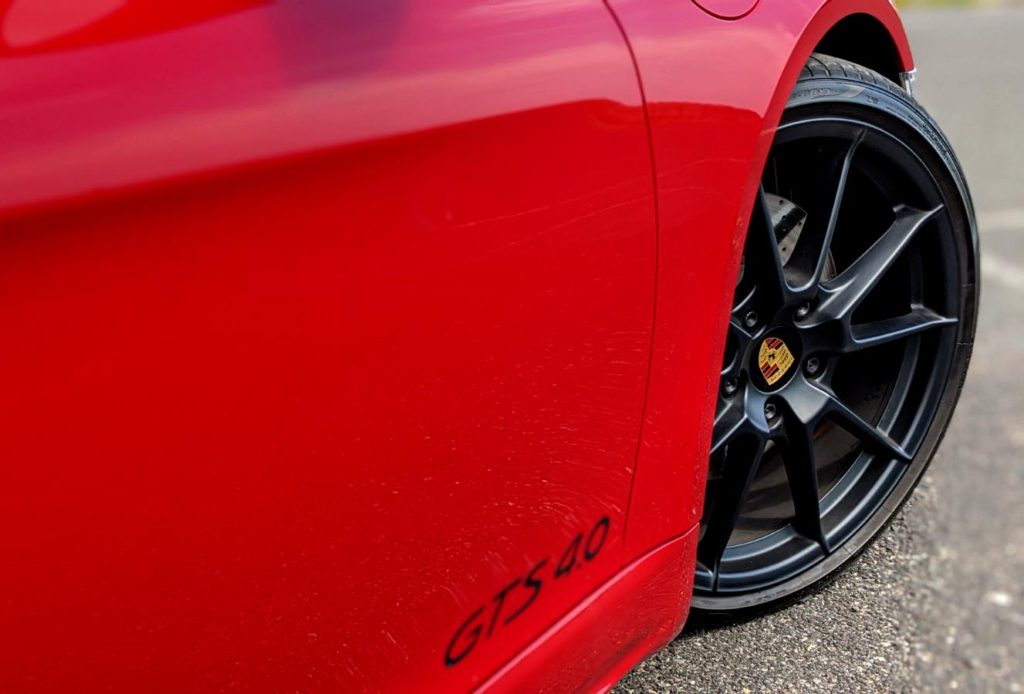 One of the more satisfying moments of my road-car driving life was on one of the country roads in Victoria's Dandenong ranges during a mid-week blat; a right-hand, on-camber hairpin posted at 30km/hr attacked at somewhat more than twice that. Brake, heel-toe and shift from third to second – perfect rev match – and then turn in, using the 420NM of torque to fire out of the corner, engine doing that singing thing again.
Satisfying, it was, but it also got me considering the act of actually driving a manual.
That act – no, that art – of driving a manual gearbox is one basically extinct from top-level motorsport, and for that matter, having any kind of gearshift beyond a pair of paddles behind the steering wheel could be going soon as well.
Supercars has already floated the fact they are seriously investigating a paddle shift system for the Generation 3 car that is coming within the next twelve months, generating the usual resounding array of negative criticism from the armchair experts.
More notably, however, proper experts – people like Mark Larkham and several key drivers up and down the paddock – have also spoken out against the change from the current sequential system.
Would people in the stands notice a paddle shifted Supercar? Probably not. But it would quite drastically change the way the drivers operate the cars and remove an element of skill from the process. In this, I agree with the armchair experts.
Most carmakers now have fully automated gearboxes with the option to use paddles behind the wheel when some fun driving opportunities arise. Having said that, it's with great irony that it's worth noting that the advent of the paddle shift in road cars came from motorsport in the first place: F1 pioneered it in the early 1990s before it trickled down into exotic road cars a few years later.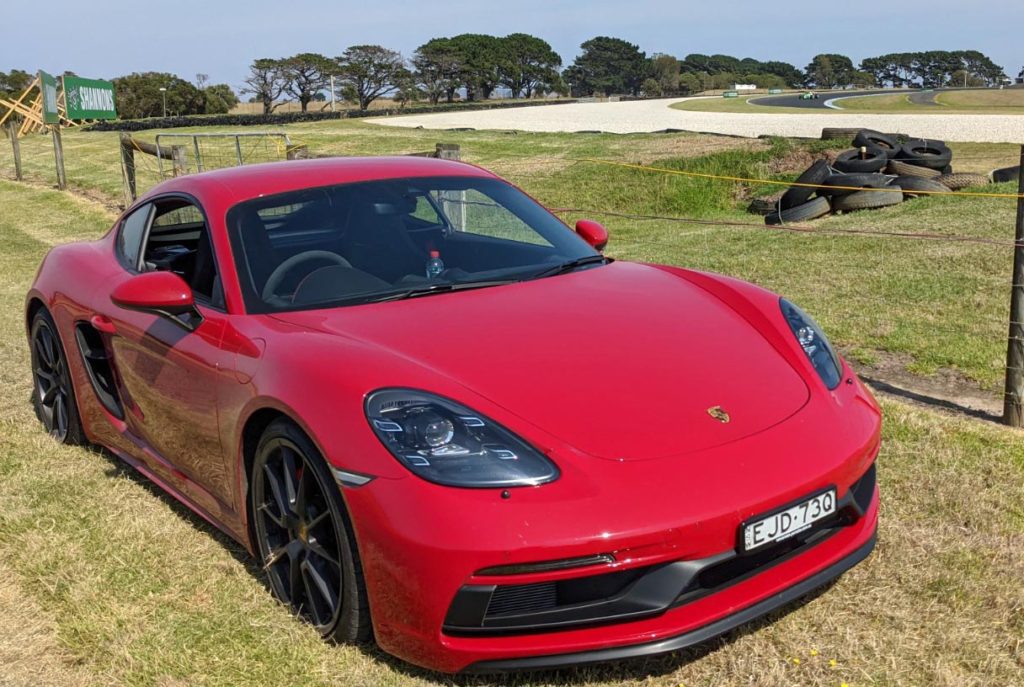 Paddle shifts have become the norm in road cars now but I hope this time we don't follow that lead.
Then art of the heel-toe down change, smashing a shifter through the gears and the mechanical interface between driver and car – rather than an electronic button on the back of the wheel – should remain critical in making sure Supercars are tough things to drive and tougher things to watch.
Much like the Cayman, Supercars may not be improved by having a manual gearbox, nor may they be quicker or more impressive to watch.
However, I think they will be a much more satisfying product if they – and pardon the pun – give the paddle the flick and stick with what they've got..  
Thanks to the team at Porsche Cars Australia and Porsche Centre Melbourne for the world's best rental car!