POWER RANKINGS: Supercars Sandown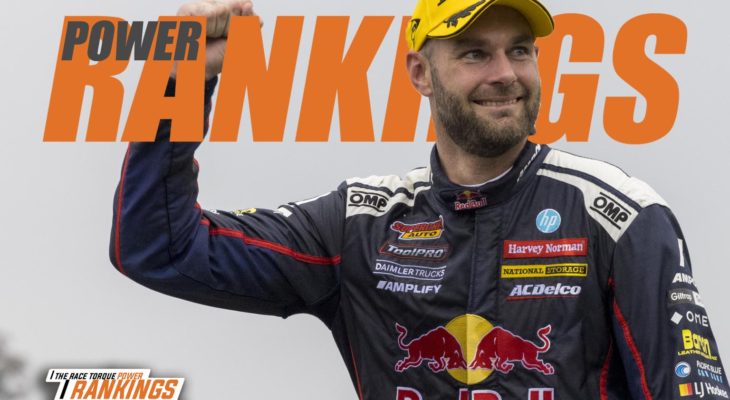 BIG, BAD Sandown lived up to its reputation at the weekend with a wet and wild sunday that followed one of the all-time greats a day earlier
It's hard not to love Sandown and it turned on an absolute belter of a weekend with memorable races, lots of big moments and, basically, all the stuff we froth over here at Power Rankings central.
Of course, we need to sort the good from the bad and as a result there's plenty of discussion down the page in the 'Not' section, too.
Accept no meek imitations: we present to you the original and, humbly, the best: The TRT Power Rankings from Sandown.
---
HOT
1. SVG
This is literally a link to a comprehensive list of superlatives – maybe Mark Skaife compiled it, maybe he didn't, but it sums up SVG's efforts on the weekend. Three wins, two poles, and the other victory from 17th, six straight wins. Runaway championship leader. Broken collarbone. The stuff of legend.
2. Race One
Despite all of the doom and gloom in the world, Supercars can still turn on some epic action. Race One has been absolutely shafted in this list: at any other event, it would have been number one with a bullet. Also: SVG was an absolute superstar in this race, gutsy stuff.
3. Racing Again in Victoria/Being Back at Sandown
On that Friday at the 2020 Australian Grand Prix, we never knew when we would be back racing in this most sports-mad of cities. But here we are, and it is great to be back. The days are counting down until the Sandown Lakes housing estate is erected, so any Supercars event on this grand old circuit is a blessing.
4. Breakthrough Brodie
Opening race results of 17th and 13th weren't a lot to write home about, but his breakthrough drive in the finale, which was contested in soaked conditions, was sensational. Can steer, and was ably backed up by teammate Will Brown, who came home seventh. Brodie said in the presser he is at Erebus for the long haul, but in other news, Roland Dane was very quick to congratulate him on the success via social media. Now: Keep. Doing. This.
5. Carrera Cup
The main star on the undercard was the Carrera Cup, and it was cracking. A big field, talent-rich, completed by Craig Lowndes, who totally got on top of the Porsche style, and was on for a major result in the third race until a wet weather whoopsie. A class to keep an eye on in 2021.
6. Race Two
Outside of SVG going full SVG on the field, the battles between Waters and Mostert, as well as Heimgartner and Whincup were both top-notch. Seldom these days do you see a driver put a bumper to their frenemy, but it's good to see that Cam and Chaz still know how to get it done for the cameras…
7. Matt Hall
Some sideshows at the races can get stale, but not Matt Hall. Somehow, since we last saw him perform, he has perfected some of his tricks. An awesome yet terrifying performance of lake-scraping antics.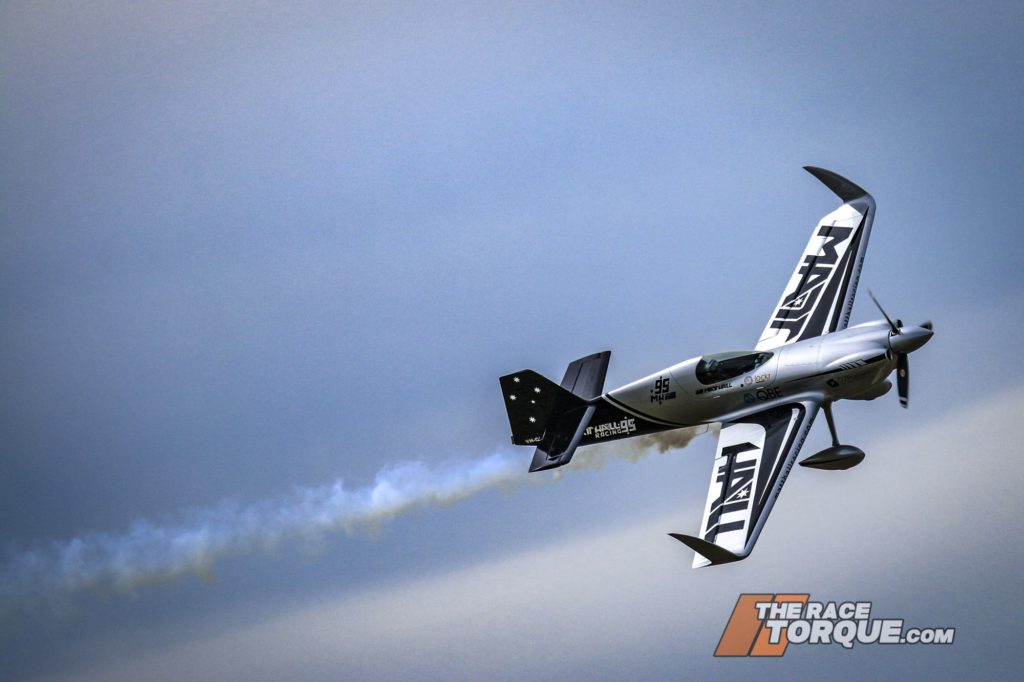 8. Garth Tander
Good job again on the weekend, although could he have won three races if he had to step up to replace SVG? At least he will probably have to interview himself and SVG in victory lane at Bathurst when SVG sweeps the 2021 season…
9. Wet Weather
Hearty kudos to all for keeping it together in some challenging conditions on the weekend. Despite everything, not one single delay was induced on the program via fence repairs. A first in the history of Sandown.
10. Kelly Grove
Andre Heimgartner was fifth in race two, and a genuine front runner, while David Reynolds claimed his first podium for his new squad in race three. More please.
---
WHAT
Larko
Almost literally HOT for Larko and his magic screen…
* Drawings Not to be Used Externally
Will's Mowing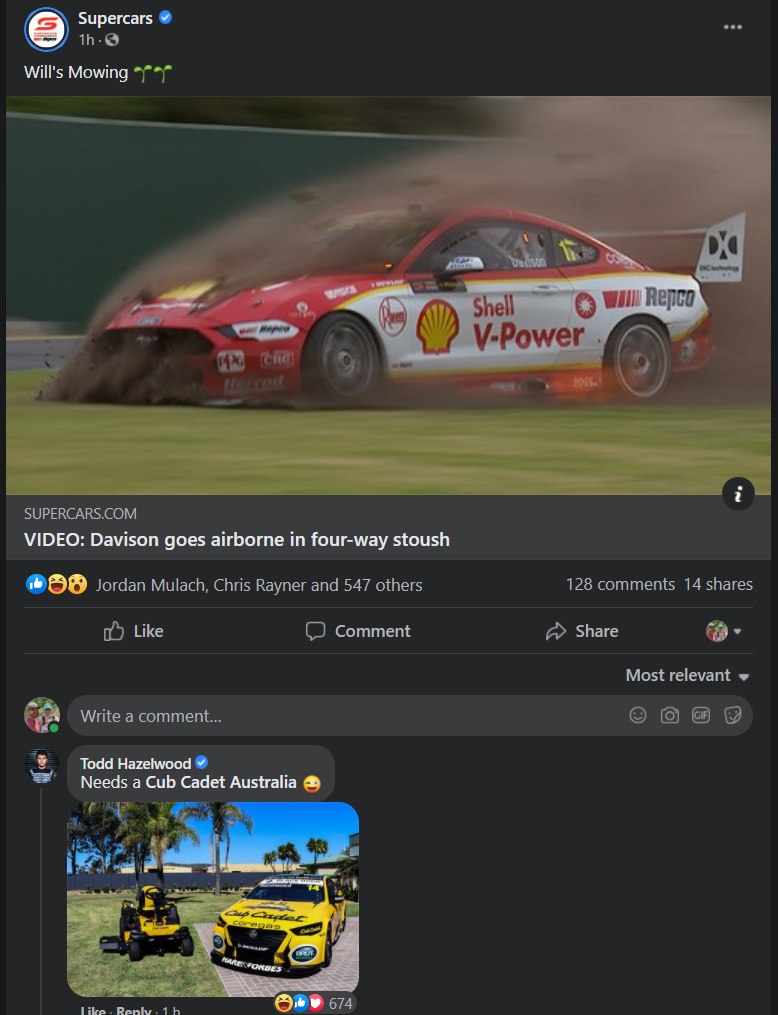 ---
BRO, YOU WHAT?
When Big Brother comes and yoinks your long-running section, it truly got some heads scratching in TRT's group chat (also: petty name-calling). If anyone out there requires assistance in naming new columns, just reach out to us, we would be only too happy to assist. For instance, alternates include:
The Hot List
Yay, Attaboy, Well Done!
Quota Filling Post on a Slow News Day
You Should Feel Flattered You Had A Good Idea
Easy Clicks, Suckas! [insert-Mutley-laughing-sound]
---
NOT
1. Power Rankings That Don't Have a NOT Section
What's the point in having a Power Rankings if you don't give underachievers a serve?
1A. S5000 Race One Start
U.G.L.Y. The opening race "start" saw the Coles deli counter ticket wheel system implemented at race control post-race. Instead of the field being waved away by a green flag for their warm-up lap, the starter's lights were ignited, and a race was started (as the starter hurriedly tried to unfurl their green flag as the field roared past). Shunting ensued at turns two and three, which eliminated Thomas Randle and sent Joey Mawson to the back. The red flag waved, with the interruption extended when Randle's tow truck was temporarily parked on the infield before returning to the pits. The race was then continued/restarted under the safety car, with the field reset, except for Mawson, who was sent to the rear. Make sense of that? You're doing better than us. We love the volunteers and those who make motorsport happen, but obviously, the miscommunication of early Sunday morning was regrettable.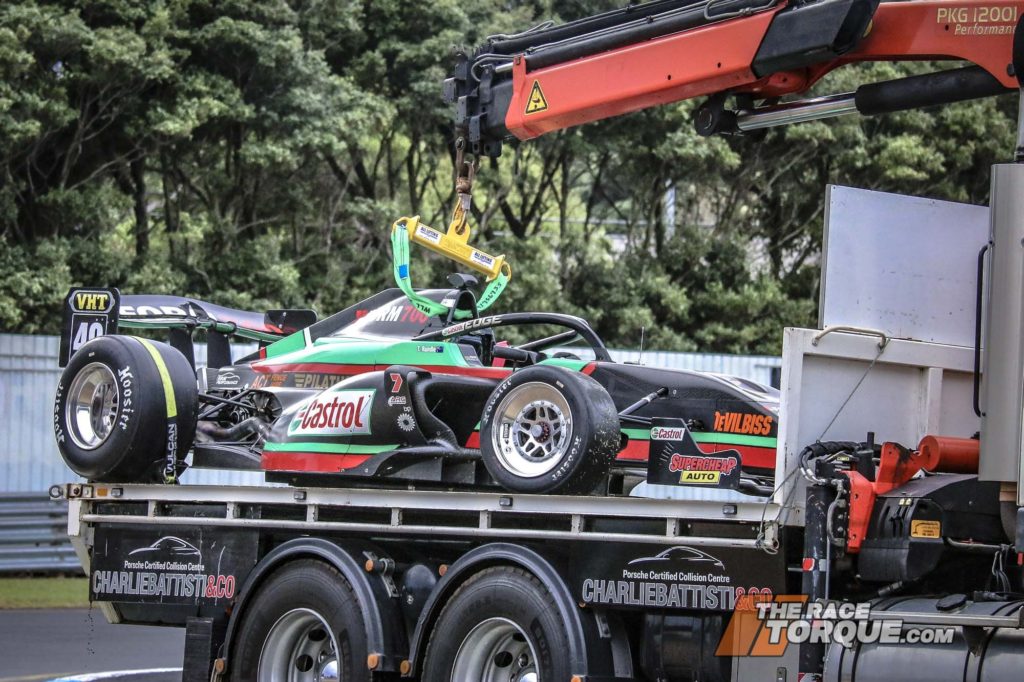 2. The COVID of Things
It was great to see motorsport back at Sandown, but the event lacked some buzz. In a state that suffered the worse of the 2020 lock-downs, it's fair that they are taking a cautious approach to returning to normality, but the Sandown paddock lacked its typical vibe. We can't wait for the pits to filled with punters, ditto the fenceline and the concourse with the traditional car displays and other assorted sideshows. Seeing 7,000 fans trackside was a good start, but filling the grandstand would be ace.
3. Fan hate
Chaz Mostert's #NoSocialHate campaign appears to have been well-timed, because the issue reared its ugly head again at the weekend when Dick Johnson Racing's own 'fans' railed against their own team's performance on their own social channels. Such was the commentary that it took both the team and reigning champion Scott McLaughlin – the man who returned the famous #17 to the top of the championship and Bathurst – to step in and offer some perspective. DJR may not have had a great start to their re-booted 2021 campaign (in fact, they feature just below this) but they don't deserve hate – and especially from their own alleged fans. Sharpen up, people.
4. DJR
A tough weekend for a team held to such high expectations. Both Davison (22nd, 10th and 5th) and De Pasquale (5th, DNF, and 12th) had their issues during the event, with the squad setting sail for Tasmania placed sixth in the team point standings. When will the team tuck into a pie and a Gatorade, get over the Scott McLaughlin hangover, and return to race-winning form?
5. Chaz
Tough break. Looked sharp for much of the weekend, and was in the conversation at the head of the pack, continuing on the strong Bathurst form. However, his third race dramas were costly, and he now sits third in the standings, with Whincup's consistency over the event elevating old seven-time champ up the leaderboard to second. This, and Waters' mechanical woes at Bathurst are proving costly, with only 10 events left in the season…
6. Fabian Coulthard
After a best result of 14th at Bathurst, results of 21st, 17th, and 23rd, two of which were behind his teammate Garry Jacobson, was a bit of a reality check for a race winner from last year. Tough times for some this season – doubly unfortunate on the account that he's in the brightest car on the grid and was very easy to spot on Sunday..
7. Bryce's Saturday
Bryce Fullwood had a Saturday to forget, he rebounded Sunday with a best result of 13th.
8. Jack Smith
Unfortunately brought out the red flag during Saturday qualifying after dropping it cold into the Dandenong Road bunker. On the upside, BJR had a better weekend, so that's a thing.
9. Logistics
Somehow the photographer's vests are still locked in the cupboard at the reception desk of the Mount Panorama media centre. At least they will be lightly used come October!
10. Food Pricing
One member of the media spent five minutes ranting and raving to the TRT crew at the weekend about the price of food at Sandown last weekend. Now, Journo's are well used to a free feed and rarely like getting their wallets out – but such was the passion behind the rant we felt we needed to investigate.
On finding a meagre bucket of chips was priced at $87.50**, we had to agree and as such, they make the rankings.
Food pricing at a race track is always stupid, but we'd agree with our colleague that things are getting out of hand.
** It wasn't that much, but it sure felt like it.
---
TWEETS
Where's Will's Stuff?
This Tweet Got a Response
Break Ups
Miracle
Giiiiday Mate
Not Sure We Saw That One…
Exactly
How'd He Get There?
Boop!
Scott Watch
Slippery When Damp
---
MEMES