The Remarkable $190K+ Sponsorship Tweet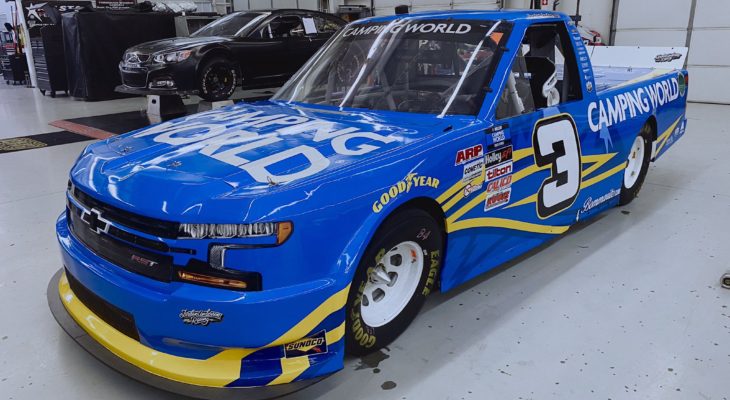 A lone Tweet from a NASCAR Series sponsor has sprouted into a viral sensation that will see at least a quarter of a field carry the blue and yellow hues of Camping World this weekend, in what is shaping up as a nightmare for viewers and spotters alike.
Introducing Marcus Lemonis, the CEO of the North American caravan, RV and outdoors retailer, which since 2009 has backed the third tier NASCAR Truck Series.
A known generous benefactor in the sport, Lemonis sent the Twittersphere into a tailspin on Tuesday afternoon Australian time with a rather innocuous post:
Perennially underfunded racer Jordan Anderson was the first to bite, prompting the offer to be put on the table:
Essentially, the deal for the wonderfully titled Bucked Up 200 at Las Vegas Motor Speedway is worth AU$19,500 for whole of Truck sponsorship, AU$32,500 for a top-ten finish, AU$45,500 for a top-five, or AU$65,000 if a sponsored driver wins.
With the tight turnaround and long travel required for the Saturday morning Australian time race, teams were sent into a scramble applying wraps, which at the time of publication has seen no less than 10 of the 40 Truck field take up the challenge.
That said, a little over 24 hours after the initial Tweet, Anderson's re-skin was complete, top.
The included drivers list is topped by Sheldon Creed, last year's Truck Series Champion, who is well known on these shores for his exploits in Stadium Super Trucks, where he has claimed two titles and 36 career wins, the latter stat an all-time record for the class.
Is this promotion some astute business work from Lemonis? Even though the Trucks are a third-tier series, it still attracts plenty of eyeballs, with over a million people tuning in to the season opener in Daytona.
It could well be a very smart investment of AU$190,000…
The full gallery of liveries can be found on the NASCAR Bible, otherwise known as Jayski.
---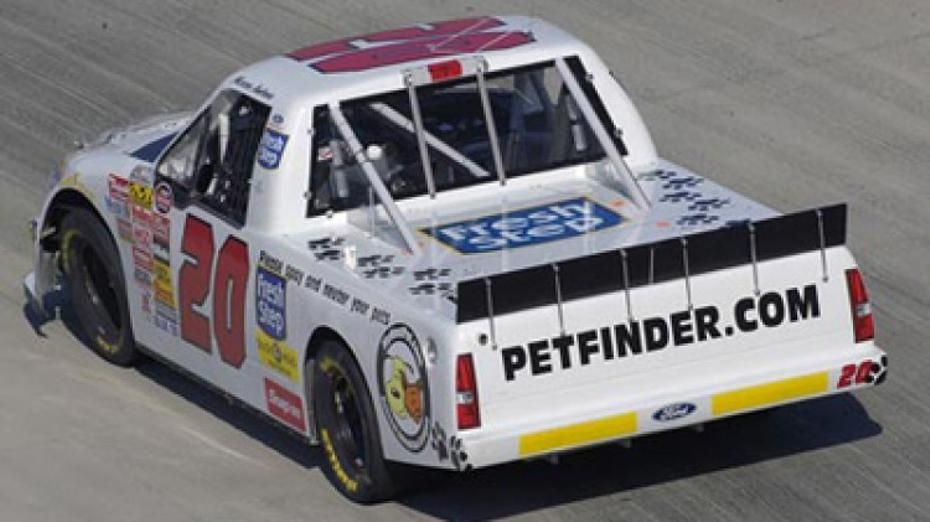 Marcos Ambrose's Truck Series debut at Martinsville 2006 carried sponsorship from "Please Spay and Neuter Your Pets."
While Marcos Ambrose used the Truck Series as a launchpad to a career in NASCAR, with his 2005 season netting two top-fives, four top-tens and a pole from 22 starts, he is far from the first, or last Aussie to try his hand in the pickups.
Adam Clarke attempted three races in the 2002 season driving a Dodge for Petty Enterprises under the Richard Petty Driving Experience banner, qualifying for two races with a best finish of 20th at South Boston.
Subsequently ex-pat Aussie Kenny Habul raced at Martinsville in 2013, where he finished 26th in lone start aboard a Toyota, while Scott Saunders retired after two laps of his lone start at Kansas the same year aboard his Jennifer Jo Cobb owned Dodge Ram.
Brisbane born Saunders previous to that ran partial campaigns in 2012 in the NASCAR Xfinity Series and the K&N Pro Series East Series.
More recently, Sprintcar driver Max Johnston entered the Truck Series event on dirt at Eldora in 2017, finishing fifth in his heat, before crashing out after 41 circuits in the main event.
Are there any sponsors on these shores willing to be so bold with their sponsorship money – hit us up on the socials @theracetorque with your thoughts!