The Time Dumbrell Won a Sandown Sprint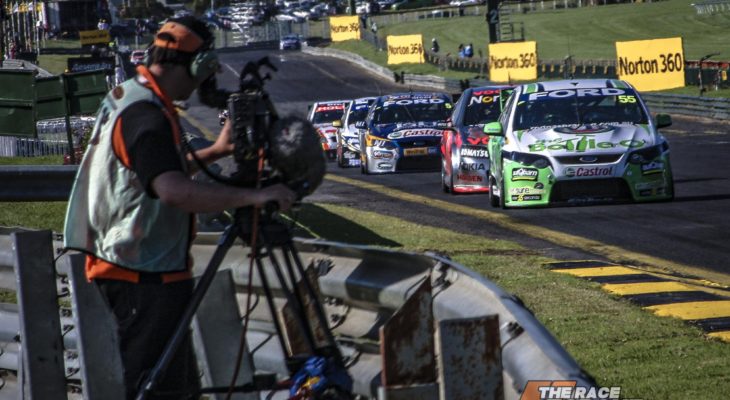 This weekend sees a return to sprint racing at Big Bad Sandown, and if past performance is any indication of future prospects, it could be a cracker.
This #TBT we send it back to the penultimate round of the 2010 season.
Paul Dumbrell was fresh from a second-place effort at Symmons Plains six days earlier, and continued the form on home soil with a second-place starting spot for the opener.
The race start however didn't go to plan, with PD running wide at the opening corner, before spearing back onto the track at turn three, and into the path of Garth Tander.
Tander subsequently suffered a flat going over Rothman's Rise, and embedded himself in the tyre fence, necessitating a 30-minute-long red flag and a complete restart.
Using the overlap on the compulsory pit stop to perfection, Dumbrell emerged in second, before passing the ailing Greg Murphy, before holding on from Jamie Whincup to register his maiden V8 Supercars victory in a classic.
Who's going to take the cake this weekend? Hit us up on the socials @theracetorque with your thoughts!