POWER RANKINGS: Bathurst 6 Hour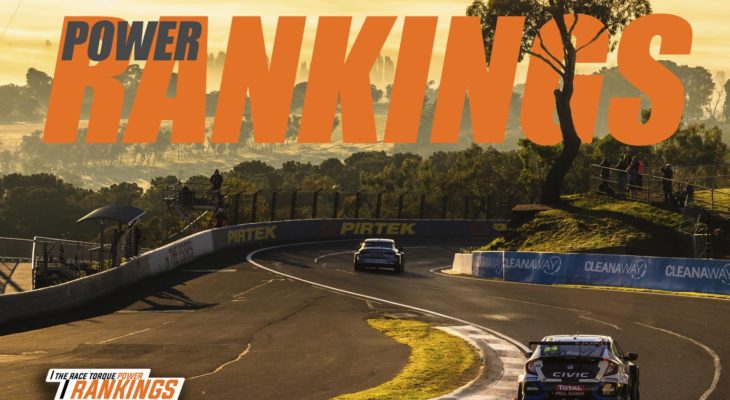 THE Bathurst 6 hour delivered another incredible weekend to remember on the mountain, so it obvioulsy deserved the trt power rankings treatement.
There was so much to take out from the annual Easter trip to country NSW, from thrilling GT races to TCRs debut and, of course, another compelling long-distance race at that most famous place.
There was lots to like from the big weekend – but plenty of things that raised eyebrows, too. As such the Hot / Not / What treatment continues with these TRT Power Rankings from the 2021 Hi-Tec Oils Bathurst 6 Hour.
HOT
1. The Six Hour Coming of Age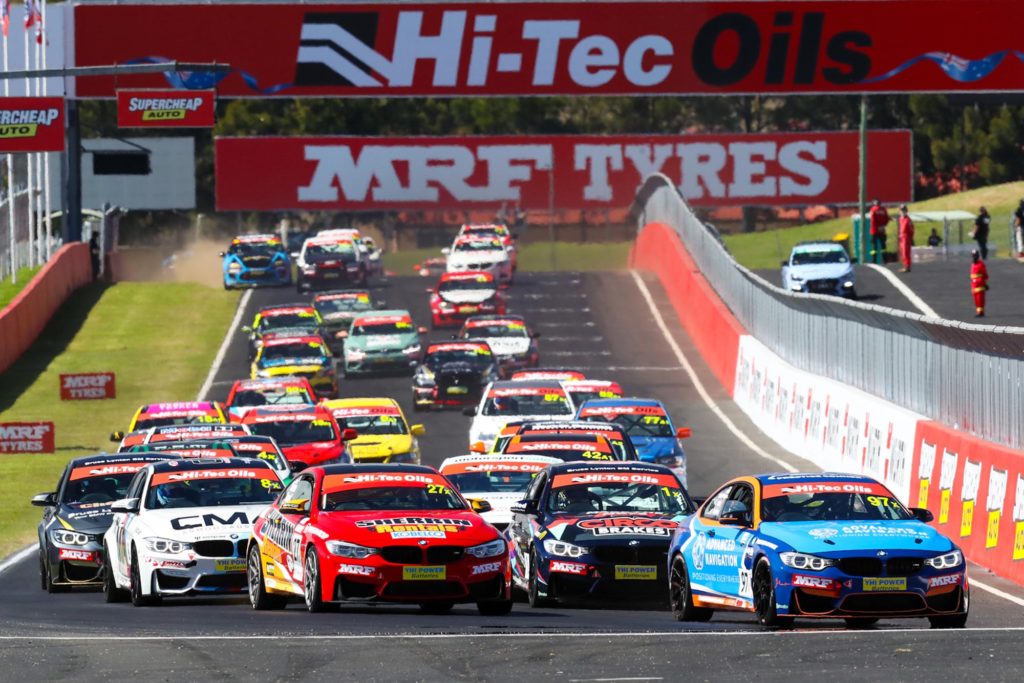 The 12 Hour came of age when GT3 were introduced on the entry form for 2011, and it took another step forward when Supercars took over the running of the event. You just feel that the Six Hour took its first big step forward with its 2021 running. A high-quality program with TCR and GTs providing the preludes, with the entire race shown on network TV for the first time. More and more star drivers want in, with the entry list already jam-packed. Where next? Manufacturer involvement? Watch this space for 2022.
2. SVG
Is he human? The evidence continues to cast doubt that this race-winning cyborg is of our species. Blotched his impeccable scorecard for 2021 with a second-place finish in the Sunday GT outing (although it was a two-driver race), while his efforts in the 6 Hour were peerless. Pitting against some ace competition, he had to edge out a five-second margin over the field to take home the chocolates. No stress. For his next trick, he will successfully predict all lotto and keno games to be contested this coming week but because he never gives away much in an interview, good luck getting those answers out of him.
3. Endurance Racing at Bathurst
How good is it? Ample storylines throughout the field, and intrigue right the way down to the finish. Sure, the safety cars were a hard not (below), but a 59 car field to face the starter is a definite hot. Production Car racing is alive and well.
4. SVG Vs GT, Yasser Vs The Prince in GTs
Just great from the reigning Bathurst 1000 champs. Respect, but zero space given. It's a fact that GT3 racing is just better when there are pros driving.
…but wait, there's more! Yasser Shahin made this pass stick on Prince Jefri Ibrahim to win race two on the last lap.
5. Jordan Cox
As anyone who has ever turned on YouTube will attest, Jordan Cox in a front-wheel-drive car is capable of freakish things across the top of The Mountain. Full beast mode was activated for this double down.
Bonus, also handy on Conrod:
6. S5000
It's been 50+ years since hairy-chested wings and slicks open-wheelers have taken on Mount Panorama. This clip will probably sell some tickets for their November debut at the Bathurst International.
7. Seton Vs Herne
Aaron Seton versus Nathan Herne was just fantastic. Great battles at the front of the pack in all three races, with these two young guns continuing to up the ante. The future is in safe hands.
8. 20,000km Not Out
It would be hard to imagine any machine has ever clocked up 20,000km around Mount Panorama outside of a Bathurst City Council garbage truck, so for Peter O'Donnell's BMW 335i to break the magic mark after 17 circuits of the 6 Hour was an incredible milestone. Twice a Bathurst 12 Hour winner (2007 and 2010), and a whole heap of success since, including another class win this weekend, it deserves a dedicated wing one day in the Murray's Corner Museum.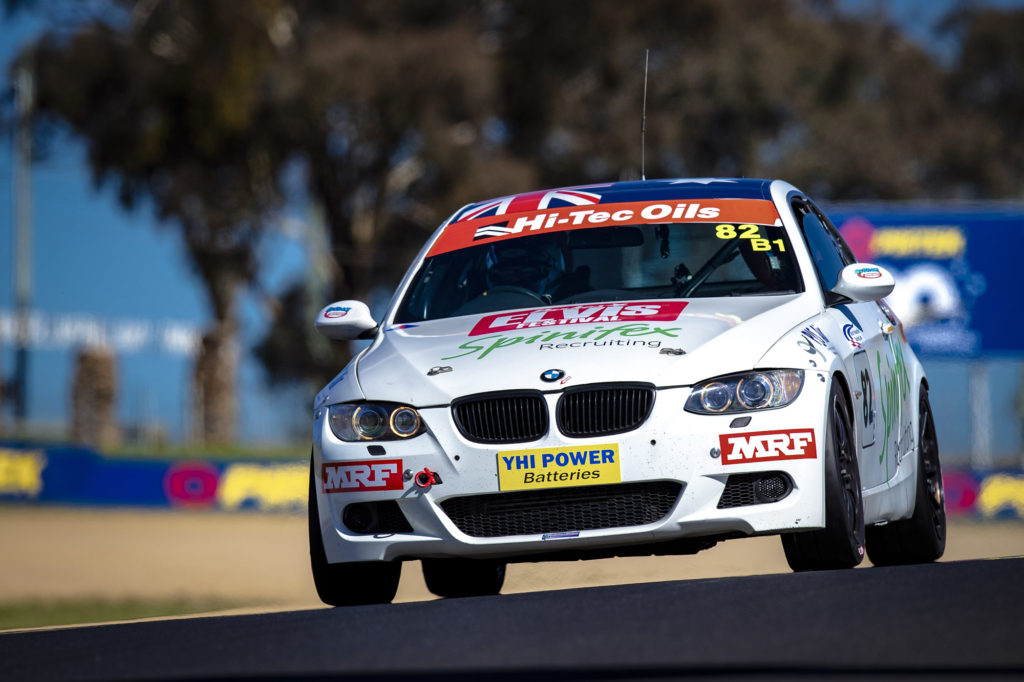 9. Chaz Mostert
Brought the broom out in the TCR races contested. Tardy starts compared to hot shoe Aaron Cameron, but used the weight penalty applied to his Audi to good effect, with the additional gravity down Conrod seeing it haul the mail in a straight line.
10. Bathurst's weather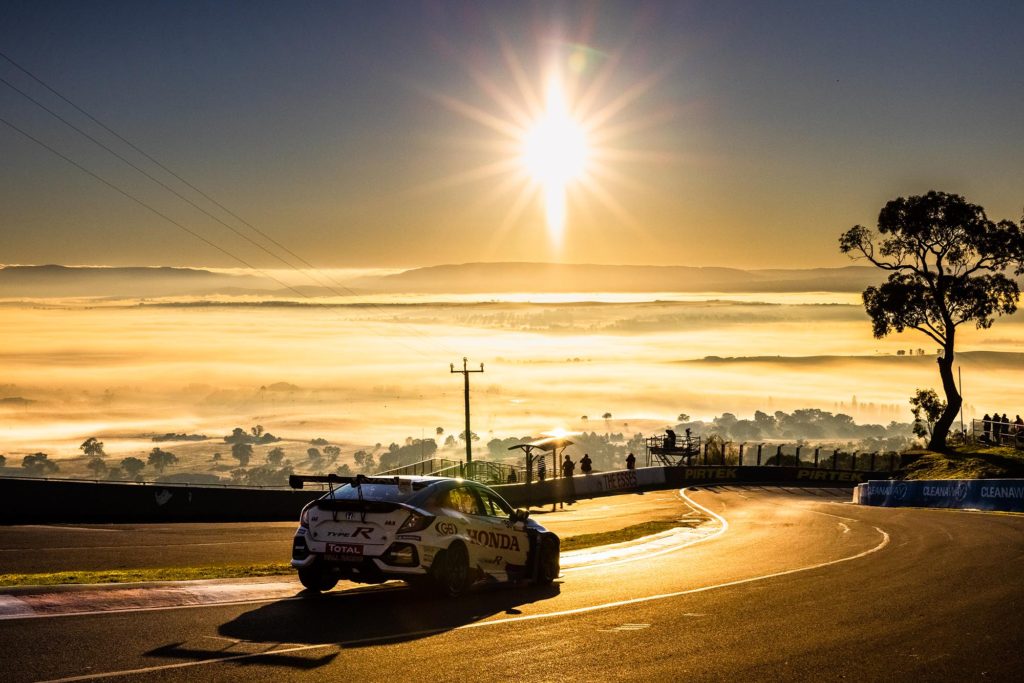 Arguably the nicest weather in the history of a Bathurst event. Crisp mornings that weren't brutally cold were followed by picture-perfect cloudless days that were perfect for everyone, on track and off. And when there was fog, it rather spectacularly avoided the Mountain, so there were no delays. Sensational.
WHAT
What?
Lego Challenge: Probably deserves to be Hot
Jude Bargwanna
On his differences to his other family members: "Mum must have got with the milkman or something…"
NOT
1. PRPs (Post-race penalties)
We're sure the rules for the 6 Hours were written with the very best of intentions, but the penalty for early race infractions being dealt with a post-race time penalty was savage. Yes, penalties incurred after the final round of pit stops should be issued a PRP, but an early race pit stop or restart infringement shouldn't ruin the finish. In the final run down, the outright winner was three seconds away from demotion, which would have been embarrassing for the event.
2. Re-fuelling Blues
There were seemingly a lot of issues with fuel spilling in pit stops. Were the users rusty, or literally was the equipment rusty? It's been a decent spell away from refuelling races for this end of the sport, hopefully, the dramas can be overcome in future.
3. Safety Cars
The race was pretty much a victim of its own success. So many entries led to a gaggle of Safety Car interruptions, with 11 equalling the previous record at the event.. which generally isn't a record you'd like to break..
4. Tim Miles
Even though they are production cars, they still motor along swiftly. Glad Tim was ok, but a great shame for the entry, as Grant Denyer had the pony humming in his first stint.
5. Fast Cars Have Very Fast Accidents
This is genuinely terrifying… Fortunately, nobody was travelling close enough to get involved, especially considering that the crest in Conrod is blind. Steven Richards did this exact thing in one of Larry's Holdens in 2006.
6. Lack of Hyundai Excel Racing
Like the 6 Hour, another victim of its own success. The 55 car field were scheduled to partake in three 25min races, but at times it looked more like an old school HQ Holden smash-fest. Most competitors managed six or seven laps in the opening 20min practice, ditto qualifying. They had five successful laps in the opener, the second race was a non-event, and the final race clocked one lap at speed before being flagged at three circuits behind the safety car.
7. Start Light Blues
TCR Race 1 almost never actually kicked off – the red lights stayed on for an extended spell, with the below clip not doing the limiter bashing hold justice. Twice in two events this sort of thing has made the list. Urghh.
8. Time Certain Races
Oh wait, it was supposed to go for six hours. Note to selves: change the NOT template proforma before the next 6/12 Hour.
TWEET
Magic
Narrator: They Did Not Watch
C'mon Now, This Has a Point
Of Course Garry Was There… (happy birthday, great man).
Hi Mum
Outside Assistance
Awkward
Easter Holidays Puzzle Fun
Fully Hectic Sick
MEME