PODCAST: Gold Star champion Joey Mawson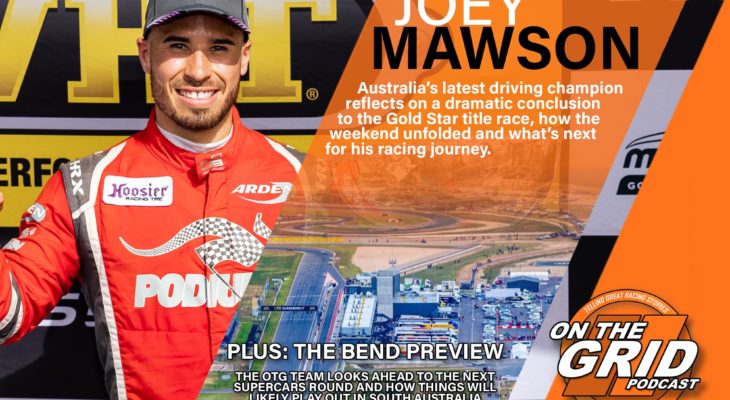 A DRAMATIC conclusion to the VHT S5000 Australian Drivers' Championship is the talking point on this week's On the Grid Podcast as new champion Joey Mawson joins the show.
The final round saw Mawson survive several near-misses as he claimed the title on Sunday afternoon with a celebration worthy of the award's long history.
Joey joins the show for the second time this year to talk about his massive win and the rollercoaster day he experienced – plus, how much he wants to return for a second season.
Then we review the Sydney weekend and look ahead to The Bend's Supercars fun this week.
Another bumper OTG is available to download right now.. how is it we're 14 episodes in? The show is live now via the player below, Spotify, Apple, Google or via the Radio Show ltd. Network of channels at 9pm Thursday night UK time, on RS1.