POWER RANKINGS: 105th Indy 500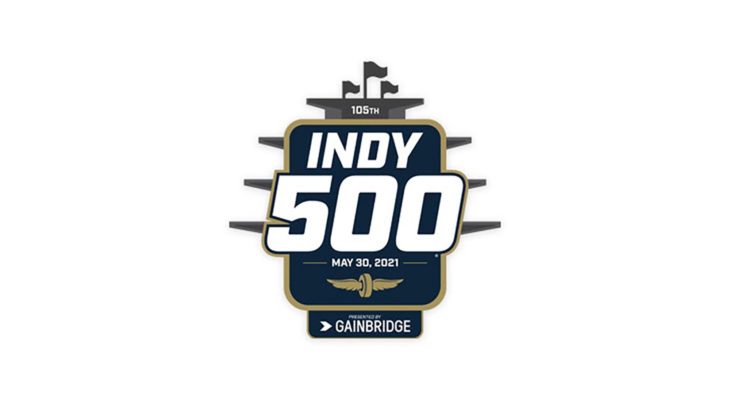 SOME WILL argue that it's the best race in the world, and you'd be hard-pressed to argue that if you saw the 105th Indianapolis 500 mile race unfold early monday morning, Aussie time.
The fastest ever Indy 500 was run at a breakneck pace with just a pair of caution periods slowing things down – also a record.
Ultimately the result was something of a fairytale as a driver already ranked as one of Indy's GOATS added another win to the list. But as always, there was much more at play throughout this incredible race.
As such, it gets the honest and unfiltered HOT / NOT & WHAT treatment that it deserves.
HOT
1. Helio Castroneves
It would be very difficult to find someone not even slightly happy for the popular Brazilian, who joined an elite club with his fourth win at the Brickyard. Everything is hot here, from the way he and Meyer-Shank Racing managed the race to his penultimate lap pass and his awesome, unfiltered and emotional post-race celebrations. It's not often you see such a momentous piece of history being made in a race with a record book longer than every other race in the world – and yet, here was something new again.
If ever anyone asks you what winning Indy means to a driver, play them the last two laps and the 2021 victory celebrations and they'll catch on.
2. The show
Sometimes when Americans self-proclaim something of theirs to be 'the best' or a 'world championship' things can get a bit cringey. But "The Greatest Spectacle In Racing"? It's this. Every year, it's this.
3. Fans Back at Indy
The biggest sporting event the planet has seen since the outbreak of the pandemic. At 135,000 the place wasn't even half full, but after kicking own goals all last year in their fight with Covid, you feel like this was America getting one back for itself this year – not to mention Roger Penske finally getting some reward after sinking so much into IMS and IndyCar.
4. Roger Penske
You don't need to be a rocket scientist to work out that RP didn't buy the Speedway to make billions of dollars; he's already done that elsewhere. He bought it because he loves it. This only emphasised that..
5. Mike Shank
What a superb story for a little team that came from the Road to Indy with a long-term dream of making the '500, only to fall short for years. Made a go of things in Sports Cars and finally became an IndyCar full-timer a few years back. Now they've won the big dance and sit with the likes of AJ Foyt Racing, Rahal Letterman Lanigan, Patrick Racing, Chip Ganassi Racing, Andretti Autosport, Penske Racing and other great teams as Indy 500 winners. Esteemed company.
6. The Rookie of the Year
The fact that Scott McLaughlin was in the conversation late before pitting with nine laps to go says enough, but his first half of the race was more impressive as he worked his way forward and ran comfortably inside the Top 10. Was the top Penske car for much of the day and if not for his pit road mistake, a top-10 was in the offing and a top five seemed possible (look where teammate Pagenaud finished..). But more than that, he executed superbly for the entire month and – in what has been a theme of his first six races of the year – has looked like he'd been doing it for ages.
7. Fox Sports Ad-Break free coverage
Some concerns entering the race after a shocking show during qualifying – where they'd crash randomly into breaks – but Fox and Kayo deserve credit for showing the '500 ad-break free, which made the race so much easier to consume. Well played.
8. Leigh Diffey
It won't stop being cool that this bloke gets to call this race, and then goes and ABSOLUTELY NAILS IT every year.
Call of the finish gets the hairs up on the back of the neck!
Cudos, too, to NBC for letting the post-race celebrations breathe, sweary bits and all.
9. Pre-Race Niggle
We like Niggle – it automatically gets sorted into HOT without any input from us what so ever.
10. Conor Daly
This kid has some of the worst luck in IndyCar racing and still hasn't completed a full season for the same team, but Conor Daly proved again he belonged at the weekend with a superb drive. What's more, he's the kind of loose character IndyCar racing desperately needs. Fun, engaging, passionate, slightly off-kilter and loose and all for the better. And given the right car, can steer, too. The reaction from the Indiana fans when one of their own hit the lead was remarkable. Should he ever win that thing, as his dad used to say, you'll need to 'Hold on to your hollyhocks!'
BONUS. Smoke & AJ
It's impossible for Smoke and AJ getting together to not be in the HOT section, right? Right.
WHAT
Going Full Scott – A Saga in Tweets
One Way to Prep for the Race
Baaaa
Trending
NOT
1. Scott Dixon & Alexander Rossi
This is mainly geared towards the Kiwi because for most of the month, the best IndyCar driver of a generation looked like the only favourite in an otherwise wide-open field. Stunning job to get pole, managed the race superbly early only to get caught out with the terribly-timed yellow when Wilson crashed into pit lane. The car ran out of juice, vapour-locked, and didn't re-fire and from there it was day done. Rossi was in the same boat in another competitive Andretti machine.
2. Graham Rahal
Everyone who crashes out at this point of the race is going to say they 'had the car to win', but it was easy to believe for Rahal given the progress he had made and the pace he had in traffic or in clean air. Was absolutely a contender, but the Speedway doesn't care and in this case, he was fortunate to walk away from a monster crash when his wheel fell off the wagon – both literally, metaphorically and dramatically.
3. Will Power's Month of May
What a shocking month, really, for the former winner and Australia's great Indy 500 hope. Was solid in practice, but like his Penske teammates had no speed in qualy and had to survive bump day to get in the show. Stopped on the formation lap with an issue, then was one of many to loop it in the pits and from that moment was out of the hunt – having earlier chipped his way towards the 10 from outside the top-30 at the beginning.
4. Stefan Wilson
As it turned out, Stefan wouldn't be the first to have issues coming to pit road during the race – but for this kid who worked so hard to get on the grid it must have been devastating to end that way.
5. Scotty Speeding
We might be being kind, but was probably slightly vindicated for this critical error given the fact three Penske cars did the same thing in the race (Power and Simona did the same) – but still, more than 25 other drivers didn't have this issue and ultimately it cost him a shot at a top 10. He'll bounce back.
6. US TV Ad breaks / IndyCar's International coverage
Two separate points here, tackled together.
Firstly, we feel for the Yanks watching on NBC because, as good as the coverage seemed to be, they also had to survive through 18 – that's EIGHTEEN – commercial breaks during the just over 2hr45-minute race. It was basically one every 10 laps.
Now, Aussie fans are among the worst for complaining about ad breaks in their motorsport TV coverage – we get it all the time in Power Ranking nominations – so hopefully this can offer some context that, in fact, Australia doesn't have it that bad after all:
In 2020, The Bathurst 12 Hour had 34 Commercial breaks as part of the live coverage on 7mate – all of them completed within 11 hours of running.
So, 18 commercial breaks in 165 minutes or 34 in 660? All of a sudden, Aussie TV doesn't look so bad, does it!
Secondly, IndyCar has to get their 'World Feed' sorted because it's just not good enough. For whatever reason – contractual / branding, probably – they can't show any of the NBC talking heads on the world feed (though pit reporters are OK, it seems), so every time they cut to the boys in the booth or Jimmie Johnson, the feed cuts away to a random camera shot.
And then, during the race, we miss 90% of the graphics – which are often referenced by commentators – and quite often don't get some of the split screen stuff being put out to the US audience.
Worst of all, there's no commentary either. The NBC guys stop during the break and pick up at the end – but if you're watching on Fox Sports, who didn't take ads, you get nothing… though in some instances, you did get some 'back mic' chat which we assure you had every broadcaster watching here very nervous indeed.
IndyCar is an American series but it does have a significant international following – which are not currently being serviced adequately. Something for Roger to add to the list.
7. Pit Lane entry / braking issues
Commentators talking about the pad / piston knock-off being an issue, with Townsend Bell theorising at some point it could be teams fiddling with their systems to reduce brake drag and up straight-line speed. Either way it caught out plenty of cars, including Power, McLaughlin, de Silvestro and..
8. Ryan Hunter-Reay
..RHR! Finally in a competitive car for the first time in what seems like ages, one of the forgotten men of IndyCar racing was having a superb day before he got nabbed for pit lane speeding and found himself on the outside looking in.
9. Timing issues and long first caution
The first caution was awkward and was a nightmare for race control and Timing because it involved some cars running out of juice, some pitting for an emergency stop under a closed pit and others taking routine service. Took a long time to sort – for an incident in pit road, let alone one elsewhere – and then re-stack the field and that was frustrating.. though the lack of yellows elsewhere made up for it in the end.
10. Penske MIA!
Frenchman Simon Pagenaud salvaged a third-place finish for the team in the end, but the winningest team in '500 history was surprisingly anonymous all month, hindered by their qualifying speed, or lack thereoff, the most.
Newgarden and Tim Cindric rolled the dice hard on a strategy play that didn't come off, while Power and McLaughlin we've already covered here.
TWEET
Nice Haircut
Rad
Milk It
Awesome
Blow Out
LOW-RENT MEME EFFORTS