POWER RANKINGS: The Bend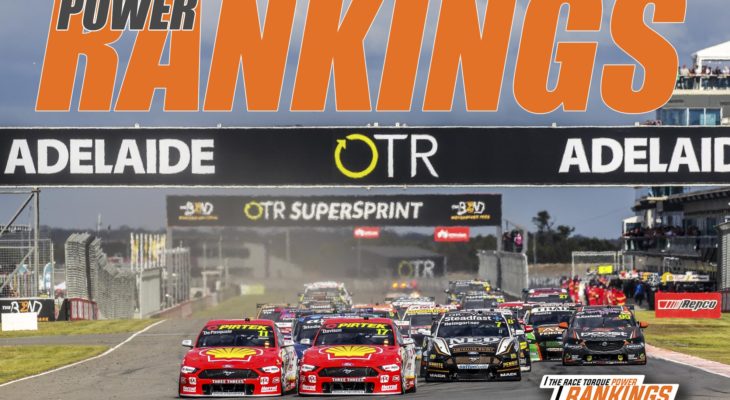 THE BEND. Three winners from 3 races, a cracking show, weather, drama and lots of impressive stories to tell – the fourth event of this year's Supercars championship was a cracker.
It wasn't hard work to find willing candidates for the patented (we wish, anyway – if it was we'd be rich people) TRT Rankings treatment with the Hot pot literally runneth over.
Of course, with every up there is a subsequent down and as such the 'NOT' list wasn't hard work to fill either.
Spoilers: Don't qualify badly, or miss a put in Golf. To find out what the hell we mean about that, read onwards..
HOT
1. Andre Heimgartner
How can you not love a first time winner, especially one who has grafted away for six year to reach the top?
A solid reward for the Kellys following on from the introduction of the Mustang, the Groves, who have seemingly lifted the quality of the squad, Ned Whiskey who had such high hopes for activating their sponsorship before Covid dashed their plans, and more.
It was absolutely no fluke: P1 and P4 in practice were followed up by pole, with the win coming despite a 5sec post-race-penalty in trying conditions.
Further top-tens followed on Sunday, hopefully the start of more consistency for the squad moving forward.
But even if there isn't, this was a huge moment for the team and for Andre.
2. Anton de Pasquale, Will Davison & DJR
Finally, the DJR hangover has finished, with Anton delivering on the promise he has shown to date.
Third on Saturday followed by two pole positions, and a strong Sunday morning win.
A third race DNF due to a mechanical issue was a dampener, his third non-points finish to date, an issue which will be telling in the final run down…
Having said that, DJR is back, and for the first time in a long time, they look like a serious two car outfit.
Will is up to fourth in the standings through sheer consistency, with an eighth, second and third to show for his trip to South Australia, with a highlight being his drive to hold off SVG to wrap up a DJR 1-2 on Sunday morning.
3. Race One Opening Lap
Utterly wild. Sensational.
4. Waters Vs SVG
A great battle to the finish in the third and final race.
Cam finally broke through for that long-awaited win, a tremendous rebound from his wrecked car in the previous race, and a lack of long-lasting tyre life in other recent events.
SVG meanwhile keeps ticking boxes while the opposition chalk up DNFs.
A seventh, third and second is championship making stuff, especially if you are having an "off" weekend.
Either way these two battling is good for business and the sport so let's hope they keep it up.
5. Six Race Winners in Six Races from Five Different Teams
Forget parity talk, and chat of SVG winning everything, this is officially game on, especially heading into Winton, which has churned out some left field winners in recent years…
6. Nick Percat Race One & BJR's recovery
SVG at Sandown: hold my beer.
Starting last (see: below), Nick Percat and team turned on a masterclass in driving up to fifth in tricky conditions, which really could have been a podium. It was the comeback drive BJR needed after completely stuffing qualifying.
7. Tom Randle (and some TV gold)
Eight in race two for a wildcard entry is pretty bloody good and his story this year just writes itself.
The TV gold bit was a standalone hot entry all of its own, with Tom's Mum (and Nick Percat's, for that matter) celebrating Mother's Day by skydiving into the venue prior to the opening race of the weekend… as you do.
8. Erebus Motorsport
It was hard to gauge how well this squad would roll out after wholesale changes last year, but so far, they have seemingly punched above their weight.
Brodie registered a couple of top-tens with a best of fifth, while Will qualified third for the opening race.
The fact they're doing this with some regularity is proof that it wasn't just the oddly convenient pre-The Bend test working in their favour.
9. Holden Tribute & C8 Corvette launch
A really nice tip of the hat to the General by The Bend organisers, who coloured the town Red on Saturday with more than 150 old (and new) Holden's making the trip to the track. Getting to be the first in Australia to see the new 'Vette was also pretty cool.. watching CL rag it around the 4.9km circuit even cooler!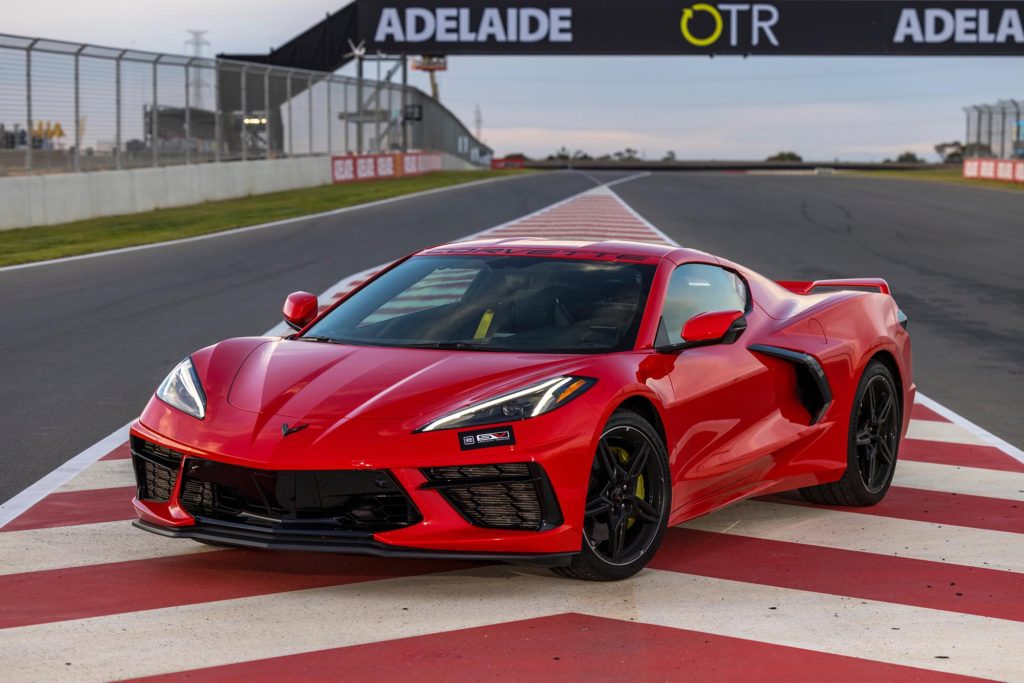 10. The Bend
The Bend + Supercars have not been a love-in since their relationship started in 2018, let's be honest.
The first two years produced mediocre racing (thanks to running the wrong tyre) and in the first year a massive traffic jam caused spectator angst. Then the promised 500km enduro was taken away thanks to Covid-19 before the bust-up between owner Sam Shahin and Supercars, after initially missing out on the 2020 calendar re-shuffle, created more angst. The ongoing South Australian political bunfight over the demise of the Adelaide 500 hasn't helped the cause.
However, since jumping in to help rescue the 2020 season with a pair of extremely good rounds, both the circuit and its relationship with the Supercars show has been transformed.
Sprint racing and the soft tyre have thrown up brilliant racing in each of the three most recent events, while the weekend's off-track show was the best yet; with big investment in new facilities to make life better for punters, plus cash splashed on entertainment, bands, fireworks, truck parades through town and more all in a bid to give it a 'big event' vibe at the weekend, which it absolutely had.
It has taken five events and four years, but it finally feels like a relationship that has long-term potential, even moreso now that The Bend is the only outlet for South Aussie fans.
The sooner people get over the fact it's not the Adelaide 500 and move on with life while embracing it for what it is, the better the world will be.
11. Carrera Cup Sunday races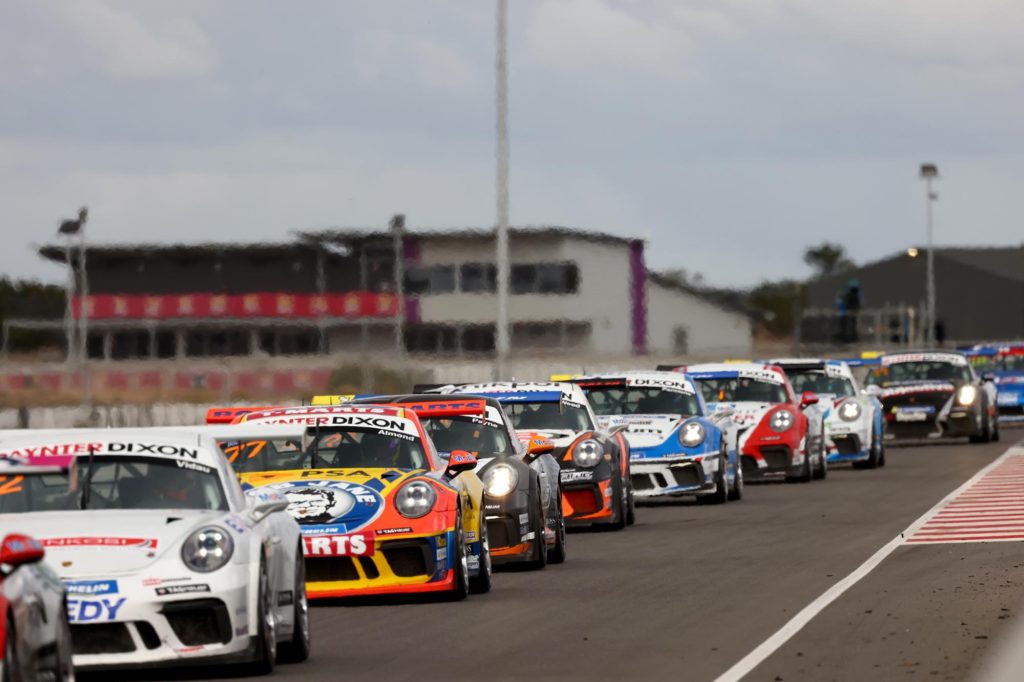 Holy smokes, this is a good championship. The 20-lap enduro cup race was a ridiculous show exemplified by the fact that Craig Lowndes started 9th, got to 7th, dropped to 17th before climbing back to 7th at the finish..
Cameron Hill and his little team are in superb touch and dominating but it's no easy-won thing and the depth of the field is remarkable. At its best, this is the deepest and most competitive grid in the sport this year.
Having said that, is this one of those rare moments where we wonder if something can be 'Hot' and 'Not' in the same rankings?
Spoilers: Yes. Yes it can.
---
WHAT
New face, who dis?
Larko: on the Kosteckis
Biffing on in practice
I know what I'm doing…
---
NOT
1. Race Two Start
What a mess, and messy too for championship aspirations: Waters and Mostert were DNFs, Reynolds finished last, while Slade, Percat and Jones were caught up in the collateral damage.
It had been a whole event since Mostert has found Waters on the track, I guess we were overdue…
2. TV Graphics, Again…
The most consistent NOT nomination from TRT's input-base was the TV graphics, again.
Throughout part one of knockout qualifying on Saturday, the totem was missing in action, before returning in part two, albeit without the knocked out drivers greyed out on the display.
Keep in mind that this isn't just us having another crack at the hard-working graphics people; the below Tweets are from legitimate, hardcore fans who are engaged. They want to know what's going on, and they are paying for the privilege of watching the action live. Most of these tweets came to us unprompted, too.
3. BJR Saturday Qualifying
Last, second last, third last, fourth last. Yikes.
4. Testing Loophole
Quite why rookies, and other non-rookies are allowed to test interstate just prior to a round is quite amusing.
We understand the need to get rookies up to speed, but Bryce Fullwood finished on the podium at The Bend last year…
A very strange one that hasn't really been adequately explained by The Powers That Be.
Probably lucky that one of the Erebus or MSR cars didn't go and win the thing on the weekend..
5. Porsche Carrera Cup Race One
Twice the field failed to make it past the first turn after two attempts, with the race ultimately flagged after six laps, all bar about two kilometres of them run under safety car.
Sub-optimal and very expensive.
Fortunately, the championship delivered what it should be doing on Sunday and did so in style.
6. Adelaide Weather (and the event timing)
It hasn't rained in Adelaide for weeks, so it was tough to force the die hard locals to stand in it to view their biggest motorsport event of the year.
Even though the crowds over the weekend were solid, the Saturday skies would have kept some fair-weather fans couch bound, while Mother's Day is a much tougher sell for a motorsport event than Father's Day. A clashing Crows v Port showdown, with a full capacity Adelaide Oval, can't have helped either.
7. Mark Winterbottom
The Team 18 driver has been a model of consistency this year, not finishing outside of the top-11, The Bend diverted from the script.
Power steering woes relegated him to tail end charlie on Saturday (with the aid of a bus steering wheel), while a ninth on Sunday morning was backed up with an 18th after a spin.
Still, he remains sixth in the point standings after four events and the 500 consecutive starts milestone was impressive.
8. SVG Race One Stop
Harsh inclusion on the not list, mainly because the expectation from Triple Eight is perfection.
They had a rough stop on the GT race earlier the same day which drew an appropriate response from the boss.
SVG ultimately finished this race in seventh.
9. This Putt
Honestly, we're not sure what we are more disappointed about: the putt missing, or the lack of a Happy Gilmore reference at the time. Not good enough, Chad.
10. Paddock Tension
Remember 2019, when the paddock was rife with parity tension between the Red and Blue teams? At the moment it feels the same, except this time over Gen 3.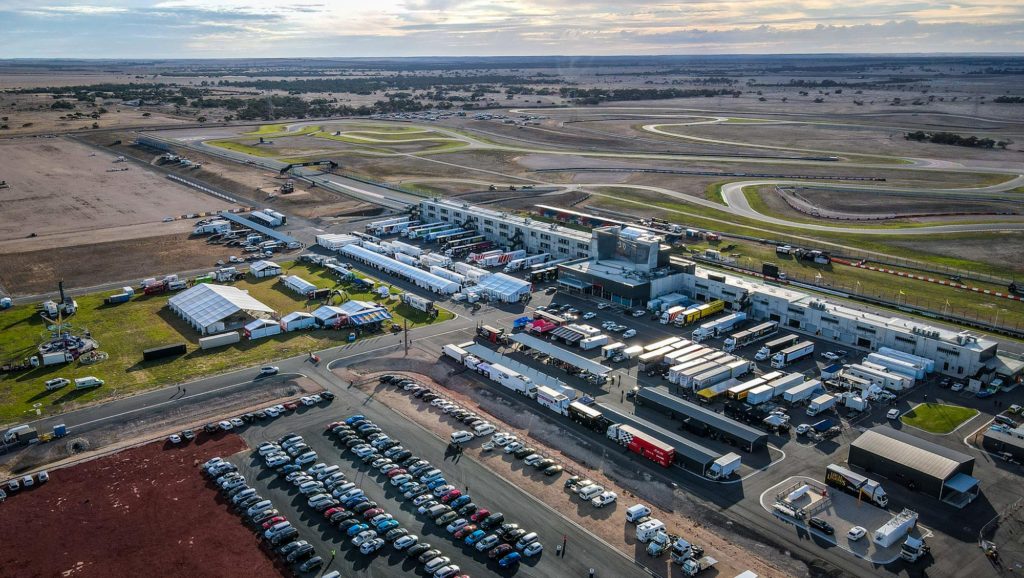 It's not a happy place at the moment in team land and there's a lot of angst about how things are playing out, both those in the 'for' camp and those against it's introduction next year.
The series needs to get their you-know-what together to get something sorted before the simmering tension boils over and ruins what is at the moment a pretty bloody fantastic, vibrant and competitive on-track product.
---
TWEETS
Congrats, Jess!
Bert
Many, many Porsches…
Narrator: They were 7-or-8-wide for a bit.
How it feels being a wildcard…
Things that make you go hrmmm…
Scott watch
Twins
Loose is fast
…but is loose really that fast?
The editor desperately trying to salvage a tweet by dropping it in the rankings here because we couldn't find anywhere else for it..
---
MEME