PODCAST: Our mid-season Supercars report card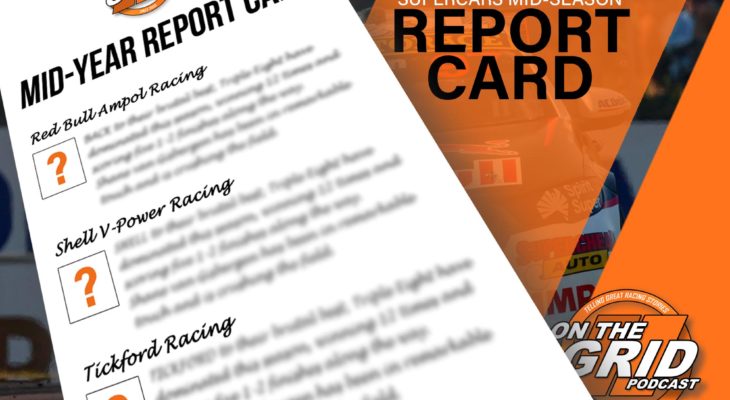 WE'RE half way through the Supercars championship, so it's time to run our eye over the team performances from the season so far via our patented, annual (this year, anyway) mid-season report card.
Every team gets a grade and we're not mucking about – while some teams definitely get a passing mark, some of them don't fare particularly well and need to do plenty of homework before the year is out..
Do you agree or disagree? Let us know via the socials at @theracetorque now!
Episode 26 of the year is now online – listen to it now, later, on demand, on your drive to work or whenever you get your podcast fix! The show is live now via the player below, Spotify, Apple, Google or via the Radio Show ltd. Network of channels at 9pm Thursday night UK time, on RS1.