COMMENT: Young bloke, cold tyres.. loving it!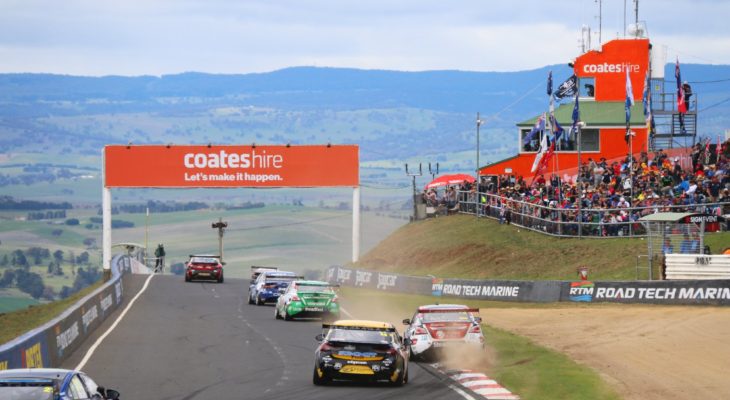 A year ago, Liam Webster-McAllister probably couldn't have told you the difference between Craig Lowndes and Eau Rouge; but a rapid motorsport education has TRT's junior journo rapidly appreciating everything motorsport has to offer..
A mere 9 months ago, I barely knew anything about motorsport.
Yes, you read that right, someone writing on a dedicated website to motorsport barely knew anything about it at the start of 2021.
Aside from the occasional sports segment on the news or the rare coverage from major media, I would not really interact or take interest in the sport.
However, 9 months on, things could not be more different.
As a third-year journalism student, I am currently interning with two media outlets heavily interested in motorsport.
As a result, I have become fully immersed in the news and events surrounding the sport and have learned so much.
One of the first things I learnt was how big and far-reaching motorsport is compared to numerous other sports.
I had already gathered motorsport was big over the course of my first five to six months interning.
However, my first story with The Race Torque helped reveal just how much of a colossus motorsport is.
The motorsport industry is worth hundreds of billions of dollars. And this was back in 2019.
This is further backed up by a survey completed by Nielson Sports back in 2017, which found that motorsport reaches 194 countries!
Aside from soccer you will struggle to find sports with more global reach then motorsport.
Soccer, or football depending on where you are from, is known as the world game. And according to the Bundesliga (one of its major competitions) it reaches over 200 countries.
Here in Australia motorsport is no small fish either.
The AFL is widely considered the national sport of Australia. The sport's biggest event yearly, the Grand Final was viewed by nearly 6.4 million Australians in 2020, according to market research company Roy Morgan.
In last week's story, I revealed that 3.1 million people tuned in to watch the Bathurst 1000 last year.
Now while that is not even 50% of the figure managed by the AFL Grand Final it still goes to show how big motorsport is here in Australia, considering AFL is widely regarded as our national sport.
Another thing I discovered is that what makes motorsport so appealing is the variety.
If you don't like Supercars, then you might like Formula One and if you do not like Formula One then you might like NASCAR, and it goes on and on.
Across motorsport you can see a variety of different vehicles, in a variety of different countries and often using different rules.
When it comes to car racing alone there is numerous forms: Open wheel, Sports, Touring, Production, Stock, Rally, Drag and even in recent years simulation.
Cricket in comparison has only 3 major forms. The fast-paced 20/20, the one day or 50 overs and the test format. If you don't like those three it is unlikely you will be a cricket fan.
The variety and diversity of vehicles, rules, countries and more make motorsport so appealing in comparison to several other sports.
I mentioned simulation, and this is an example of motorsport adapting to the new technology era we live in and targeting future generations to ensure the growth of the sport.
The motorsport industry has seen its value double in just over a decade.
In 2007 the industry was worth almost $51 billion however by 2019 this number had surged up 90% to $96 billion. And this is only likely to continue upwards.
Formula One is the prime example.
Formula One has targeted the younger generations by having its own video game and dedicated series for professional players of the game (Formula 1 Esports Series).
Few other sports have managed to create as successful a presence in the video game scene as Formula One.
Some others include the FIFA game series and NBA series representing soccer and basketball respectively, both of which are hugely successful.
And Formula One also has the hugely popular Netflix series, 'Drive to Survive,' which has introduced the competition to millions of people worldwide.
In 2018, ESPN in the United States averaged around 547,000 viewers per race. Three years on and following the release of the series, this number has surged to 928,000.
From a motorsport noob at the beginning of the year to intern reporter now, I have learnt a fair bit about this sport.
Motorsport is not only massive and undeniably bigger than many other sports I enjoy, but looks set to maintain this strong hold well into the future.
Liam is currently in the final year of his studies at RMIT in Melbourne.