Making the TV broadcast work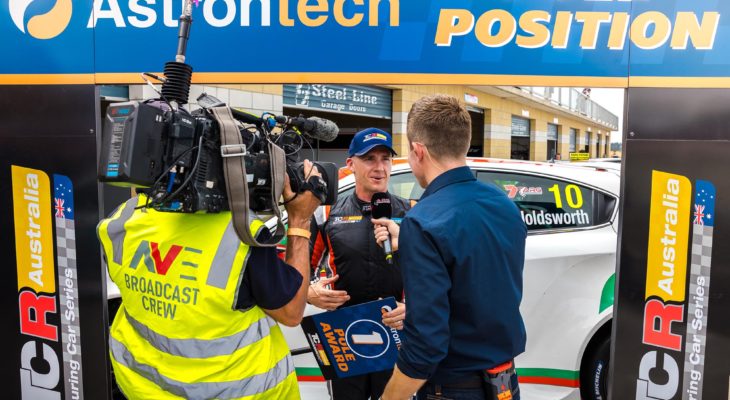 IT'S easy to take it for granted, sitting on your couch and watching the racing on the 'box – but it's no way near as simple as it looks. In a complicated, technical and ridiculously expensive enterprise, broadcasting car racing is a massive challenge. Here's how it'
"For the season you can easily say the broadcast product is millions of dollars, multiple millions."
There are not many things better then a day out at the sport.
Whether it's a local event or a trip, going and seeing the sport you love, live in person is a great experience.
The cheers of the crowd, the smell of the food, and if its motorsport the roar of the engines.
Unfortunately, during the pandemic even the most avid of sports goers have had to adjust to watching their favourite events from home on the television.
According to market research company Roy Morgan, nearly 4.6 million Australians watched motorsports on TV in 2020, with the Bathurst 1000 topping the list with more than 3.1 million viewers.
However, the process of us seeing it on the screen is not as simple as a couple of cameras and the athletes turning up.
Behind each event is a massive crew and often months of planning.
Andrew Janson is a highly experienced sports broadcast expert. He has held numerous Director and Executive Producer roles around the world helping to broadcast the biggest motorsport events worldwide.
Andrew currently works with the Australian Racing Group, leading their Seven Network coverage of events such as the Bathurst 6 Hour and Bathurst International.
We spoke with Andrew to understand the process behind getting the sport onto our screens.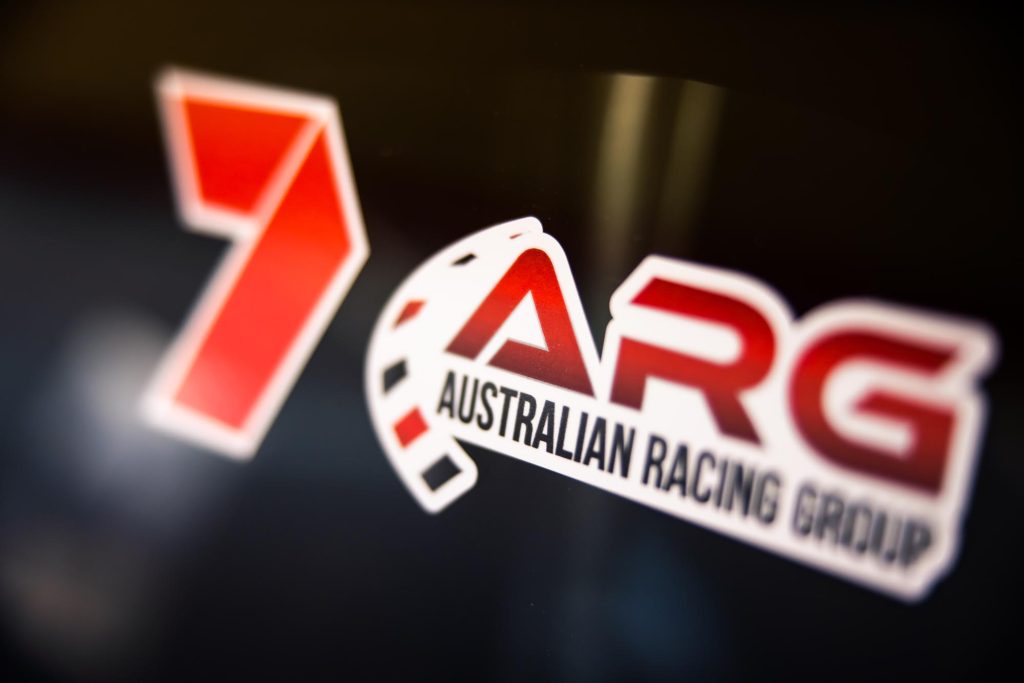 One of the major factors as an executive producer for Andrew is preparation and coordination.
"Coordination is massive, we are constantly updating and improving the graphic packages, we are constantly upgrading and improving the technology," he said.
"Every event has very detailed rundowns, which have minute by minute details, sometimes as far down as five second increments."
Much of his broadcasting is with Channel 7, so we wanted to know how long before these events take place does planning begin.
"We start communicating [with Channel 7] sometimes six months before. But some of the bigger events like a Bathurst 6 hour or international we are working on for 12 months. All that fine tuning we are working on is sometimes 6 to 12 months in advance," he said.
"The really detailed planning for each event, is probably about 3 or 4 months before, where we start to plan travel, accommodation and logistics.
"The minute details, like the broadcast and what needs to be locked in that gets done about six weeks before."
Andrew said he started having discussions regarding the next Bathurst 6 hour shortly after the most recent one finished.
However, the coronavirus pandemic has meant planning for some things is having to be done to much tighter timelines.
"We are constantly having to change. We are having to re-book every single time something gets cancelled. So, we are basically starting fresh when events get cancelled," he said.
"We lock in our crew from the start of the year, so if an event gets moved two weeks we are now starting over, 2 weeks later. And to find crew who are free in two weeks' time is very, very difficult.
"And sometimes there is a limited number of people who can do the job in the country."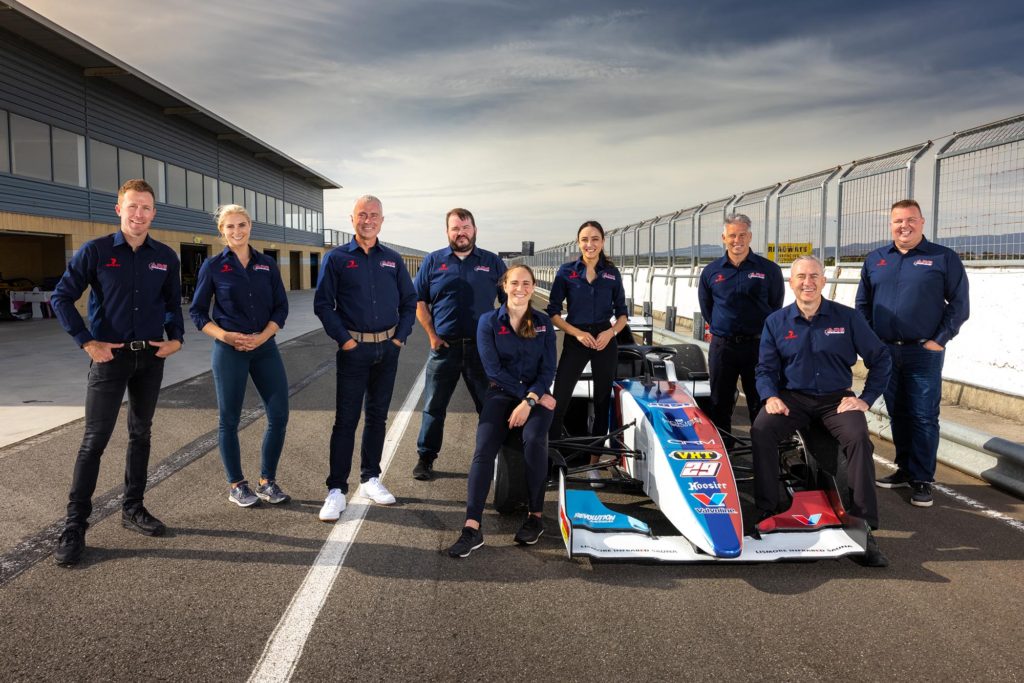 And he brought up with all the lockdowns it makes things even harder as they can only use people based in those states sometimes.
But once the planning is set and the events are given the go-ahead, Andrew must people to the location.
And that is not easy when you have a mammoth crew.
"We have got a team of about 50 people who come and do the broadcasts depending on how big the track is. The logistics behind just simply moving those 50 people around, is a big one.
"Flight and accommodation bills might be sixty to seventy thousand dollars for one event including hire cars and all that.
"It does depend on where you're going, but Melbourne and Sydney are typically easier," The reason for this being some people are based there, whereas The Bend or Bathurst you need to get everyone to travel.
And besides just the people, they also have to transport equipment around the country for the broadcasting.
"We got about three large trucks of equipment." Including state of the art cameras, cables, and other necessary gear.
Once on location setting up the gear and people is important.
Many people are located in the "Outside broadcast area which has about 20 people working on setting up technology and satellites, that sort of thing.
"Then there is the main control room, which is in a truck. And inside that truck is seven or eight people all working. Including the director, producer, audio producer and more."
Of course, with so much technology there is bound to be some issues.
"The biggest challenge we have in motorsport and sport broadcasting is the weather. As soon as we start to get bad weather things can go bad very quickly."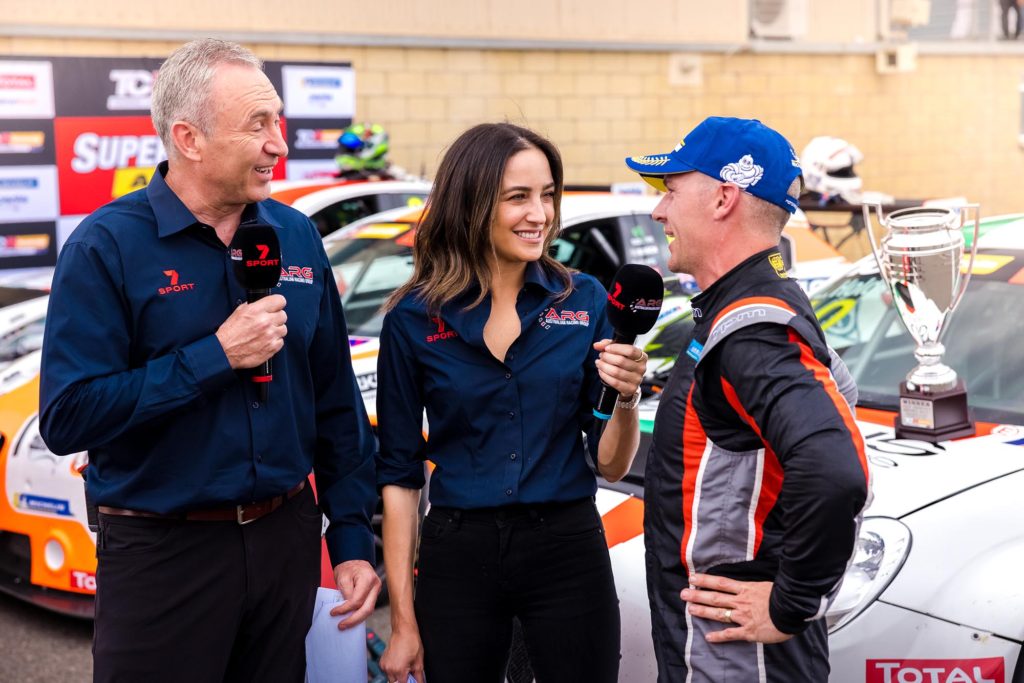 "We are sending out 2 signals all the time in case of weather," Andrew revealed.
"And obviously we got multiple millions worth of technology and equipment and they are out in the weather."
But aside from weather which seemed relatively obvious it turns out there is some other strange roadblocks.
"Sometimes in motorsport some of the biggest dramas are things people would never think of," he said.
"At Bathurst the problem is the kangaroos. Not going on the track, but actually eating the cables, which kills signals. And that's happened during the Bathurst 1000 and Bathurst 6 Hour.
"And its not simple to replace cables that are kilometres long."
Safe to say the broadcasting of motorsport is not a cushy job. But Andrew loves the work he does, despite the challenges. As it has allowed him some special opportunities.
There isn't a major motorsport competition that Andrew has not been involved in and met the biggest names in the sport.
Broadcast TV, he says: "it's a very stressful thing, but if you enjoy that stressful side of things it is an enjoyable job.
"I've been lucky enough to meet the best of the best that the world's got to offer in motorsport. I've been able to meet lots of my heroes and idols."
"I've been very lucky to meet a lot of Formula One drivers as well as NASCAR and IndyCar drivers. I got to meet Jackie Stewart, Nicki Lauder, Michael Schumacher, Kimi Raikkonen, Fernando Alonso among others."