COMMENT: The NASCAR Calendar Experiment & Supercars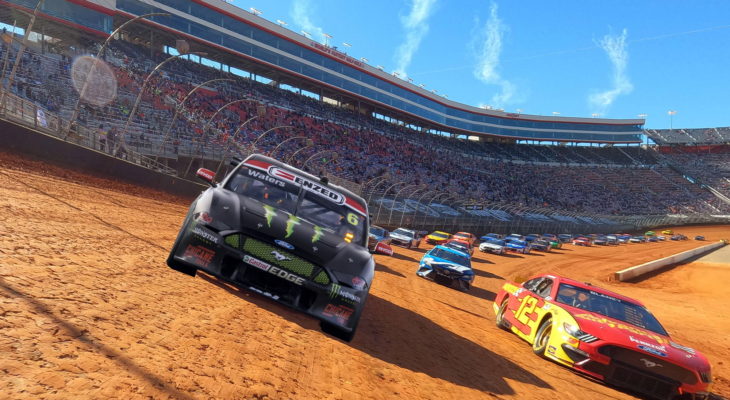 NASCAR is in the midst of a revolution, with wholesale changes to its calendar – could Supercars similarly mix things up in the future?
This week it was announced that the season-opening non-points NASCAR Clash event would move from its spiritual home of the high banks of Daytona to a temporary 400m-long short track inside the century-old Los Angeles Memorial Colosseum, the home multiple Olympic Games and Super Bowls.
The move is a massive step away from tradition for the invitation-only event, which dates back to 1979.
From a logistical standpoint for the teams, having a race on the other side of the country and debuting a new rules package on an oval half the length of the current shortest track on tour is less than ideal.
Conversely, downtown LA presents a massive opportunity for the sport, especially its sponsors, with the race set for a week before the Super Bowl and two weeks prior to the Daytona 500. It's perfect timing, which is sure to create buzz.
Elsewhere, NASCAR has also returned to its roots with a series of novelty races on dirt in recent years.
From 2013 to '19, the Truck Series contested a mid-week event on the Tony Stewart owned Eldora Speedway, while in 2021, the top-tier Cup Series returned to dirt, with Bristol being covered in the stuff in a significant detour from convention.
Road circuits have also had a major impact on the sport, especially following a series of memorable races, including Marcos Ambrose's win at Watkins Glen in 2012.
Watkins Glen and the other traditional left-right race at Sonoma continue, they are joined on the schedule by the Circuit of the Americas and Road America. At the same time, the ovals at Indianapolis and Charlotte have shifted their dates to their respective "Rovals".
Furthermore, pandemic induced changes have seen the Daytona road course pressed into service over the past two years.
In other calendar moves for 2022, St Louis will host a Cup event for the first time at World Wide Technology Raceway, an important new market for the category that has been a traditional host of a popular Truck series event, while the All-Star race remains in its new home of Texas Motor Speedway.
This year, the Cup series returned to Nashville, further expanding the national footprint of the elite level of the sport.
Looking further afield, Auto Club Speedway at Fontana will be shortened from two miles to a half-mile high banked configuration, while Chicagoland Speedway has lost its date, with plans afoot to race on a downtown street circuit, which was recently trialled in a broadcast NASCAR iRacing event.
Ultimately, the NASCAR calendar used to be a case of set and forget, but with stagnating audiences, it now appears willing to adapt to grow interest and its audience once more, expanding into new markets, and changing up the status quo of the same old circuit configurations.
---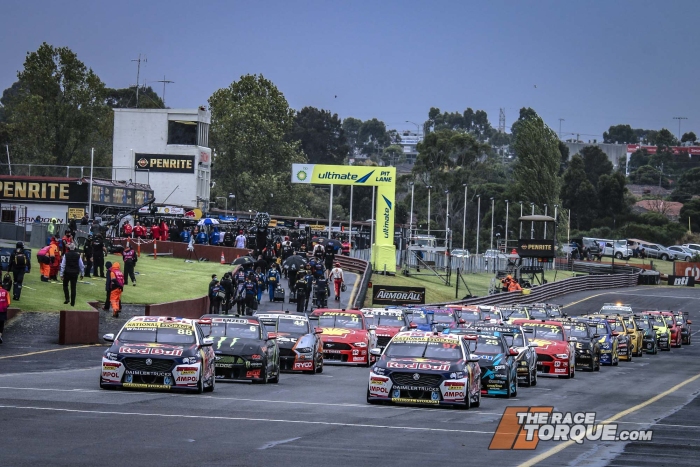 Compare and Contrast
Supercars is currently trying to salvage a 12 round season to satisfy its TV contract obligations, although this is some way from the peak of 16 events that featured on the 2012 calendar.
On the other hand, NASCAR is a regular weekly fixture from February through to November – a standard season sees 38 events contested, 36 points-paying, the season-opening Clash, and the mid-season All-Star Race.
Similarly, the most considerable income stream for both classes is TV rights, although the distribution method somewhat differs, with the bulk of the NASCAR money paid to the venues that host events.
Over the years, this has created an arms race to own facilities, with circuits changing hands simply to secure their precious slot on the calendar, which has often been transferred elsewhere.
For instance, North Wilkesboro was shut down with its races going to Texas and New Hampshire, while Rockingham's slots went to Auto Club and Texas.
From this wheeling and dealing, two major players emerged: International Speedway Corporation, which was absorbed into NASCAR at a cost of US$2 billion in 2019, and Speedway Motorsports, which was delisted off the New York Stock Exchange in 2019 after 25 years of public trading.
The NASCAR owned venues include Daytona, Auto Club, Chicagoland, Darlington, Homestead, Kansas, Martinsville, Michigan, Phoenix, Richmond, Route 66 Raceway (Illinois), Talladega and Watkins Glen, while the NASCAR owned IMSA are the custodians at venues such as Sebring and Road Atlanta.
Speedway Motorsport meanwhile controls Atlanta, Bristol, Charlotte, Kentucky, Las Vegas, New Hampshire, Sonoma, Texas and North Wilkesboro.
Elsewhere, Dover Motorsports owns its namesake facility and the Nashville Superspeedway, while venues such as Indianapolis and Pocono remain independently owned.
The Circuit of the Americas and Road America have earned their calendar slots by other date holders moving their races to these different venues.
Supercars meanwhile holds the keys to their calendar – essentially, the circus is sent to the corners of the country that provide the best business cases for success.
In Australia, Supercars tend to hire permanent facilities and promote the events in-house.
Similarly, Supercars promote street races such as Townsville, Gold Coast and Newcastle, which the various state governments back.
However, there are outliers, such as the locally promoted events in Darwin, The Bend and Winton, plus the Australian Grand Prix.
---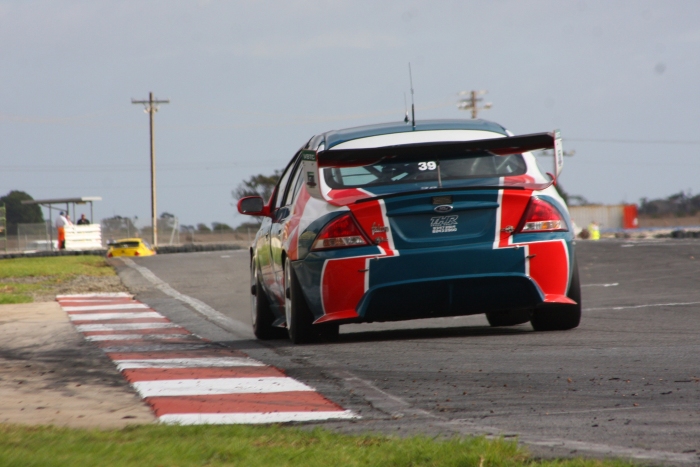 Opportunity
With a prospective new ownership makeup of Supercars, the category has the opportunity to make significant changes to its schedule.
It's not easy to get momentum with only 12 events during the year – more races more often would keep the sport front of mind.
The pandemic inflicted changes on the sport have forced teams and the series to adapt to overcome.
There are fewer team members allowed at the track, less practice, less access to data, and two-day meetings have been widely accepted as the norm, while added on extras such as catering tents have been benched.
Even simplifying the garage setups, which featured complicated wall panelling and temporary floors, saves considerably on the time and effort involved in prepping and tearing down for the road crews.
While items like catering tents are nice for the team members while they are pulling long hours at events, and the shiny pit infrastructure looks ace on TV, it doesn't make a great deal of difference to the product consumed by punters trackside or at home.
NASCAR has become a completely transportable circus over the years, and thanks to COVID-19, Supercars are heading in that direction, which opens up the opportunities to race more often in future, and do it efficiently.
Overlooking the last two years, the tendency in recent times from Supercars is a case of copy, paste, repeat on the schedule front, and indeed, there is merit in date equity for successful events.
Obviously, The Bend (and last year for a round, one of its short circuits) have been additions since 2018, while Newcastle was a straight swap for Sydney Olympic Park.
It's disappointing that Phillip Island, especially under the control of the Australian Grand Prix Corporation, is now missing once again from the 2021 calendar – that was a genuine opportunity to reinvigorate the Supercars event at the venue.
New Zealand is another area where there seemingly is a desire to run a doubleheader, but it has never come to fruition.
Then there is the talk of a potential street race in Canberra, a city that wasn't given a fair crack with its original mid-Winter event.
But where else could Supercars Mark III innovate?
Surely there is potential in regional centres – you might not get the corporate suite sales, but you would draw punters through the gate.
The Winton experience shows that there is value in being the biggest fish in a market otherwise neglected by major league sports.
Yes, regional tracks would require work to be brought up FIA Grade 3 spec, but with fair warning, when there's a will, there's a way.
The Morgan Park layout is like the result of an affair between Phillip Island and Winton.
At Mallala you could have the 1990s throwback round.
Sure, full pit stop races might be off the agenda – but the current points system has provision for up to four races per weekends.
Last week we ran a fantasy story on the possible airport circuits in Australia.
Outside of the spitballed airfield road courses, any number of the facilities could be easily set up for a fast flat track oval.
The Eseries has shown that constantly turning left (or Auscar right) could provide great entertainment, and doing it in a location without an unveiling perimeter concrete fence would add to the spectacle. Just saying…
Obviously, with suitable backing, unlimited creative street circuit options exist, then there are potential new permanent venues in places like Toowoomba.
Surely there is scope to have a major swing at formats, and create some special programs that are right out of the box.
None of these are suggestions are as far fetched as a temporary NASCAR track in a football stadium; there is still so much scope the sport can take advantage of to spread its wings.
Where would you like Supercars to race in the future? Hit us up on the socials @theracetorque with your thoughts.