"I didn't ask.." – Bowe on doing Bathurst double duties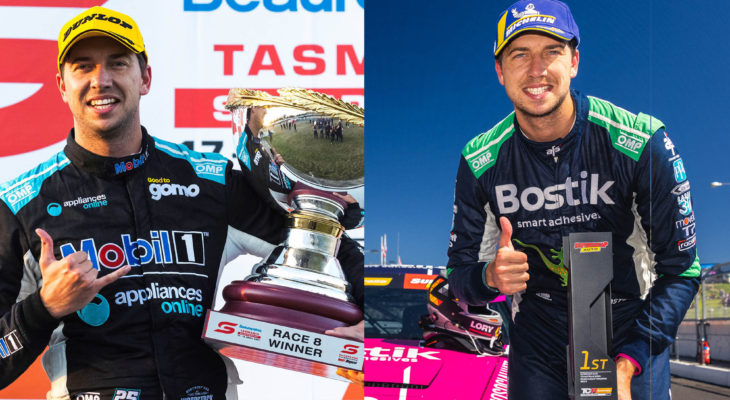 DOING Double Duty at this year's Bathurst 1000 event doesn't necessarily mean double the trouble for drivers – at least according to Motorsport hall-of-famer, John Bowe.
The current leader of the Gulf Western Oil Touring Car Masters series is a veteran of hopping between rides at Mount Panorama and as such understands the challenges that several drivers will face when key ARG categories join the Bathurst 1000 program later this year.
Up to six Supercheap Auto TCR Australia drivers are also locked in to Bathurst 1000 co-driving roles, among them is series leader Chaz Mostert who will look for his second Great Race win as he leads the Walkinshaw Andretti United stable.
His co-pilot will be Lee Holdsworth, who sits sixth in the TCR standings.
Honda pilot Tony D'Alberto is a lock at DJR while James Moffat, who races a Renault TCR for GRM, will be at fellow Ford squad, Tickford Racing. Dylan O'Keeffe, meanwhile, will have slightly less pressure on his shoulders at Team Sydney Tekno.
In the GT World Challenge ranks, Garth Tander looks to be the most effected as he shares the series leading Melbourne Performance Centre Audi R8 with Yasser Shahin.
As the defending Bathurst champion and a co-driver to championship leader Shane van Gisbergen, it seems unlikely that Triple Eight will release him to drive the Audi as well as defend his Bathurst 1000 crown.
Meanwhile, Triple Eight have shared their full range of drivers with the Prince in their AMG GT3, though you would imagine finding a suitably qualified replacement for Whincup, SVG or Feeney wouldn't be enormously difficult for that team.
James Golding will line up alongside Scott Pye in his Team 18 Commodore amidst his attempts to claim the S5000 Tasman Series for Garry Rogers Motorsport.
Speaking of the famous Victorian-based team, Valvoline GRM Alfa Romeo star Michael Caruso has been the first to officially commit to competing in both classes at the bumper six-day event.
Caruso is a recent TCR race winner and will line up alongside Mark Winterbottom in the IRWIN Commodore at Team 18 this December.
"I'm really looking forward to double duties at Bathurst, especially in two really different styles of touring cars," Caruso told the TCR Australia website.
"Any time you race at Bathurst, it's special, regardless of what car you are in.
"TCR is going to be fantastic, especially with the 400km format over the three longer races."
Though he is long retired from Supercars competition, Bowe believes drivers shouldn't have many issues 'switching on' their brain from one car to another should they tackle more than one category this December.
"I've done double duty numerous times. I don't think it really matters: I think if you're a capable driver you can do it and those guys are very capable. I don't see it as any big deal," said Bowe.
"At the end of the day, though, the person who is paying the bills makes the decision and I suspect some of the team owners wouldn't like it too much."
The Tasmanian legend doubled up his Bathurst commitments on more than one occasion, splitting his Bathurst 1000 duties with commitments in both Production Car and GT competition over several years.
Bowe made 23 Bathurst 1000 starts in total and won the race twice, in 1989 and 1994, as well as scoring five other podium finishes.
While this December will see him focussing purely on his Paynter Dixon-backed Holden Torana in the TCM battle, Bowe said his approach to swapping Bathurst rides was fairly straightforward..
"To be honest, I didn't ask to do it, I just did it… I'd ask for forgiveness later!" Bowe laughed.
"I think when you've done a lot of laps there it doesn't matter. I think switching from a TCR car to a Supercar would require a click of the brain, but If I can use myself as an example, I drove a Ferrari and a Supercar one year, and a Production Falcon and a Supercar the next and they are pretty different things to drive.
"I think if you are a Supercar driver, you are capable enough to switch your brain from one to the other.
"I honestly don't see it as an issue, but it's not my choice. If they were driving for me I wouldn't mind, but I can't speak for everyone."