INSIGHT: The Supercars Silly Season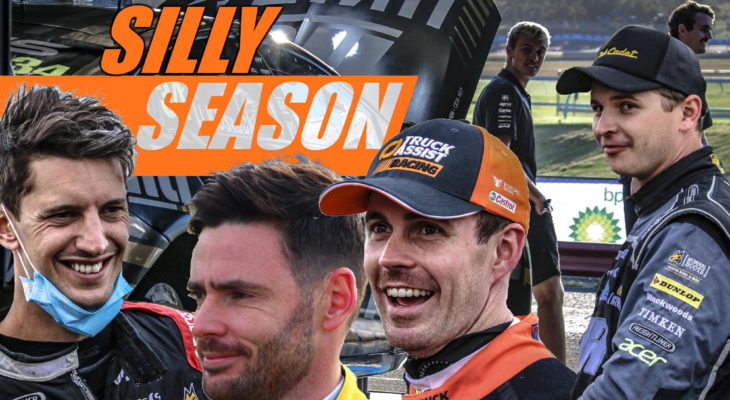 Trying to trace the history of this catchy title takes us back to around 2010, one of the earlier years it appeared in media. The Silly Season was a Formula 1 creation, but it has in more recent times become a news feature of Supercars. DALE RODGERS takes a look at a particularly crazy one..
A modern version definition of the driver market period could be defined like this.
The 'Silly season' is known as a period where the media create frivolous stories when news starts to get a little slow, but in sport it's the gap between competitive sporting seasons where team owners, managers, drivers and even sponsors jockey for a ride in the following year.
Of course, in 2010 motorsport relied heavily on print and some early digital as the major form of communication. Now in this digital age, rumours, theories, and decisions are a daily occurrence across websites, Facebook, and Twitter.
There have been some seismic shifts in The Silly Season in Supercars history. Probably none so big as Craig Lowndes leaving HRT to join a new 'works' Ford Team. In early January 2001, the bombshell dropped when it was confirmed Lowndes had accepted a big-money switch to Ford, despite previously signing a 10-year management deal with Tom Walkinshaw in 1996.
So how does the Silly Season work?
The best way to explain it is a bit like the Grand Parade at the Royal Melbourne / Adelaide / Sydney Show or The Ekka.
Firstly, there are clear winners. They are the drivers at the top of the tree who have contracts in place, do not have to worry about personal sponsors and are locked and loaded.
They are the leaders of the Grand Parade.
Then there are the next bunch who are wanted but are still trying to piece together the jigsaw of where they will land.
Finally at the end of the Grand Parade are those who may or may not be invited back to the 2022 Show. This may be because they have not performed to the judge's satisfaction, they are from the wrong stable or are just plain unlucky.
If you follow my theory, let's apply it to the Supercars Grid for 2022.
---
The top teams are all but locked away. Triple Eight have announced Broc Feeney to slide into new Team Boss Jamie Whincup's' seat. This was, without doubt, the Grand Prize of the Silly Season.
The aforementioned Van Gisbergen stays and is likely to go in to 2022 as the Repco Supercars Champion.
Over at DJR, Anton De Pasquale and Will Davison go around again. After the upheaval of 2020 with Roger Penske pulling up stumps, Scott McLaughlin moving to the USA and two new drivers, the DJR squad will be glad of a second-year consolidation of the new structure.
Only Erebus and single-car team Blanchard Racing are fully locked away at this stage.
Brodie Kostecki and Will Brown are in at Erebus with Boost Mobile money on at least one car.
Tim Slade is back in the 'best livery award in show of 2021' Cool Drive Mustang, although the team have been sent to the end of the Pit Lane as the only single-car entry in 2022, much to Blanchard's disappointment.
Next up are the teams who are almost done, and they provide a very interesting landscape. Let's look at them and then see if we can piece the jigsaw together.
At WAU, Chaz Mostert is confirmed but not so Bryce Fullwood.
Ditto at Team 18 – Mark Winterbottom will be in #18, but what of Scott Pye?
Kelly Grove – David Reynolds is all but confirmed, but Andre Heimgartner has moved on – so #7 needs a driver. If he graduates, young Kiwi Matt Payne looks to be ready for a seat fitting now.
Brad Jones Racing had an announcement in June that Nick Percat would be staying but come September that proved wide of the mark. Andre Heimgartner is in to replace Percat in the #8, so too Jack Smith who of course has his own REC, but no confirmation of the other two seats currently occupied by Todd Hazelwood and Macauley Jones.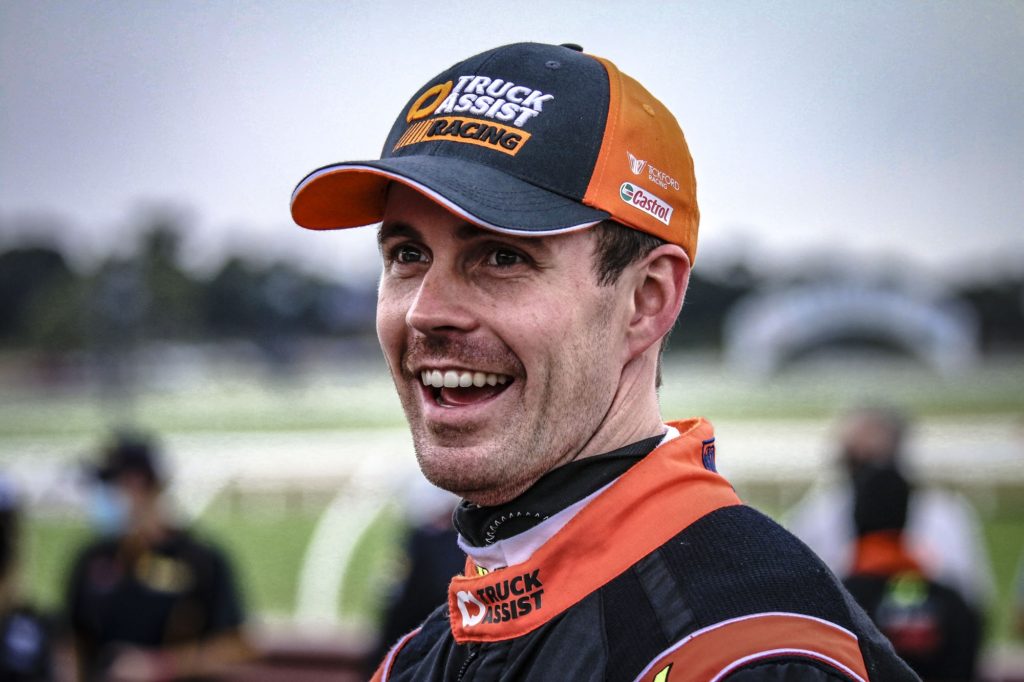 At the other four-car team, Tickford Racing, there is the almost annual guessing game of who is filling the seats.
Thomas Randle is in with the fourth REC back under the Tickford umbrella. Cam Waters is a safe bet, and we believe it a done deal. James Courtney must ensure the Boost Mobile money is in place for the #44 Mustang, and Jack LeBrocq is the subject of strong speculation that he is on the outer.
That leaves Team Sydney of which there appears no news, although rumours abound, and Matt Stone Racing.
MSR has good commercial support and two drivers in Zane Goddard and Jake Kostecki who are keen to continue. Team boss Matt Stone may well be looking to some of the other drivers in the parade who bring budgets before he decides.
Now, to complete the 2022 Repco Supercars driver puzzle, these are the pieces and the questions. You just have to follow the bouncing ball.
Nick Percat's sudden exit from BJR sees him as firm favourite to partner Chaz Mostert at WAU. Take that as read, so where does Bryce Fullwood go?
Fullwood has options and importantly budget with Middy's likely to follow. Tickford has popped up as a contender, so too BJR.
James Courtney has Boost budget, and a desire to stay at Tickford. If that eventuates and Fulwood is a contender, then it leaves Jack LeBrocq loose. More of that later.
The noise around Team 18 is interesting. There's no news on Scott Pye, and he does bring his long-time sponsor Visa Logistics. He wants to stay put but perhaps Charlie is looking at who is calling him and how much money they intend to deliver to the team. He is in a very good situation with a competitive team, a good engineering group and a phone no doubt running hot.
If Pye is not at Team 18 then where? BJR?
Speaking of BJR, Todd Hazelwood would seem to have done enough but Brad may also be answering phone calls from drivers with a larger budget. There is also a question of the Coke money, courtesy of Chris Pither. Does he just stay a co-driver or will he slide into a full-time ride.
And then there's Jack LeBrocq. A tough season so far and although he does have backers, clearly he needs to either convince Tim Edwards that his talent and budget is worth it or look elsewhere.
With twenty-five cars in 2022, a new driver in the form of Matt Payne looking likely to step up and the additional REC already locked for Thomas Randle, one driver in the 2021 Repco Supercars Championship will be looking for new employment – and it may be more than one!
That is why this time of year is called the Silly Season. There is more to play out!
Dale Rodgers is best positioned to comment on the 'Silly Season' given his many, many years of experience in he sport. He also recently celebrated his <REDACTED> birthday. Best wishes from team TRT!