PODCAST: On the grid talks memorabilia memories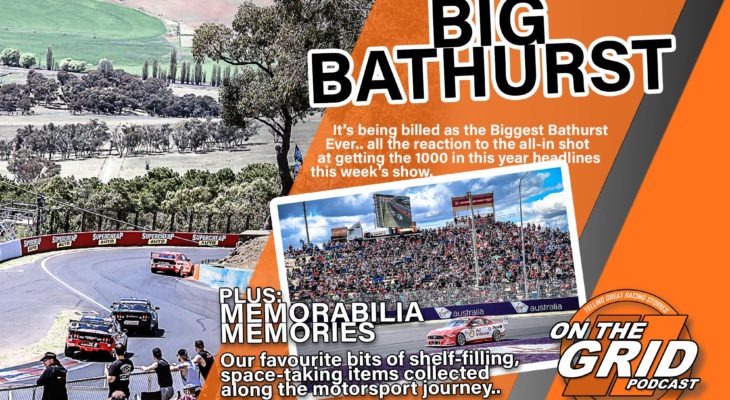 THIS WEEK On the Grid we're delving into our personal collections of motorsport paraphernalia as we list our five favourite bits of memorabilia collected by the team over the years.
From broken bits of racing cars to many linear metres of books and everything in between, you'll learn what treasures Schibeci, Walker and Craill all like the most.
There's also a rundown of the bumper six-day Bathurst event just announced, Italian Grand Prix talk and much more.
We're an Indy 500 grid – 33 – number of episodes into the year! listen to it now, later, on demand, on your drive to work or whenever you get your podcast fix! The show is live now via the player below, Spotify, Apple, Google or via the Radio Show ltd. Network of channels at 9pm Thursday night UK time, on RS1.