PODCAST: Skaife on Mallala's history + the rise of Feeney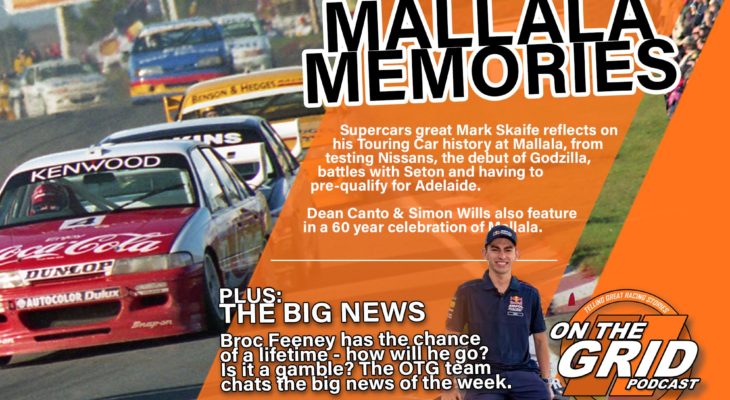 Mark Skaife is a special guest on the show this week to give his thoughts on the 60th anniversary of Mallala Motorsport Park in a special segment dedicated to the history of the circuit – there's some sensational stories!
Simon Wills and Dean Canto also offer their thoughts.
Then the team talks the rapid rise of Broc Feeney from nothing to Triple Eight driver in just a few short years, discusses the Belgian GP debacle and much more. 
31 episodes into the year and still going strong, at least that's what we would like you to believe – listen to it now, later, on demand, on your drive to work or whenever you get your podcast fix! The show is live now via the player below, Spotify, Apple, Google or via the Radio Show ltd. Network of channels at 9pm Thursday night UK time, on RS1.