RANKED: 2021 Eseries Round 5 Bathurst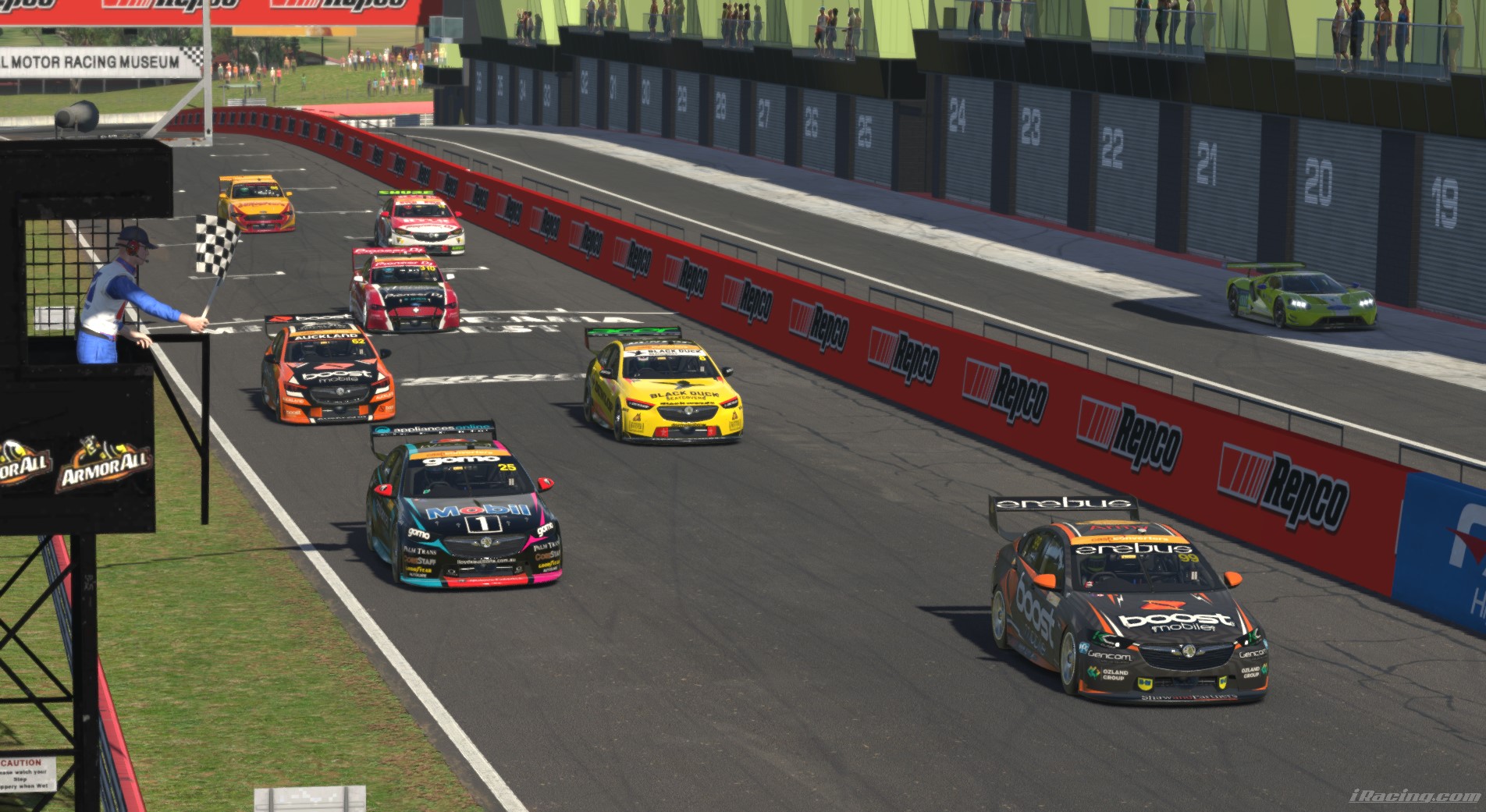 REAL WORLD or otherwise, Mount Panorama is the best race track ever: it rocks our world, and we'll hear no different, thanks.
Round 5 of the Supercars ESeries proved just that with another thrilling, if virtual, edition of motorsport on the big hill with a 20-lap two-driver race that came right down to a classic finish that saw the order in the ESeries battle all shook up.
Had we been there, the ground would have shaken, the campgrounds would have been rocking and we can only hope we get back there to have the earth move beneath our feet come November 30.
Anyway, all puns aside, here's how we saw the penultimate round of the ESeries.
Disagree? Let us know at @theracetorque on social media.
---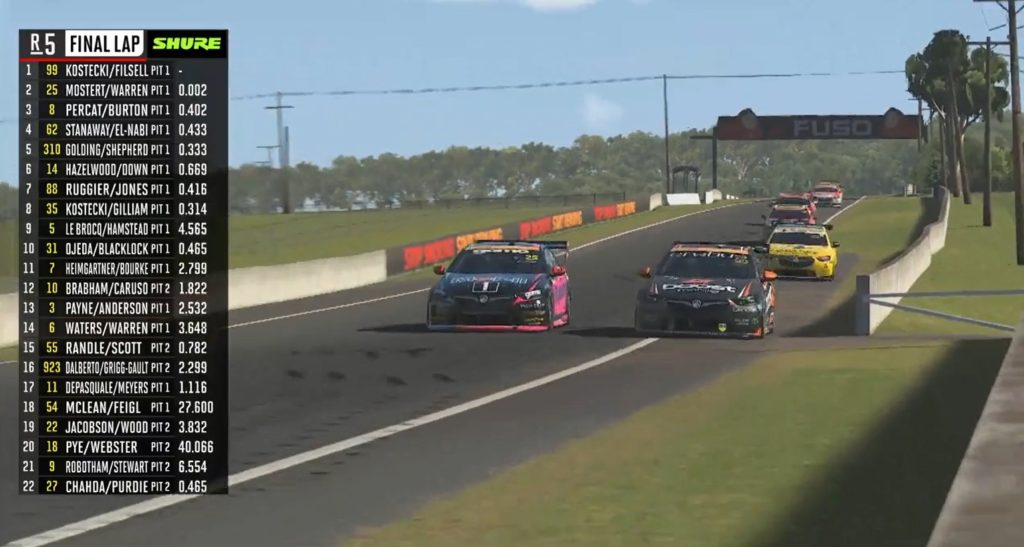 That Finish
Just insert all of the superlatives here. All of them. Jam them in. An epic finish, the sort of feel-good thing the country needs right about now. Kostecki/Filsell edged out Mostert/Warren by 0.152sec, with the top-eight split by 2sec at the line.
If you missed it, watch a replay, you won't regret it.
---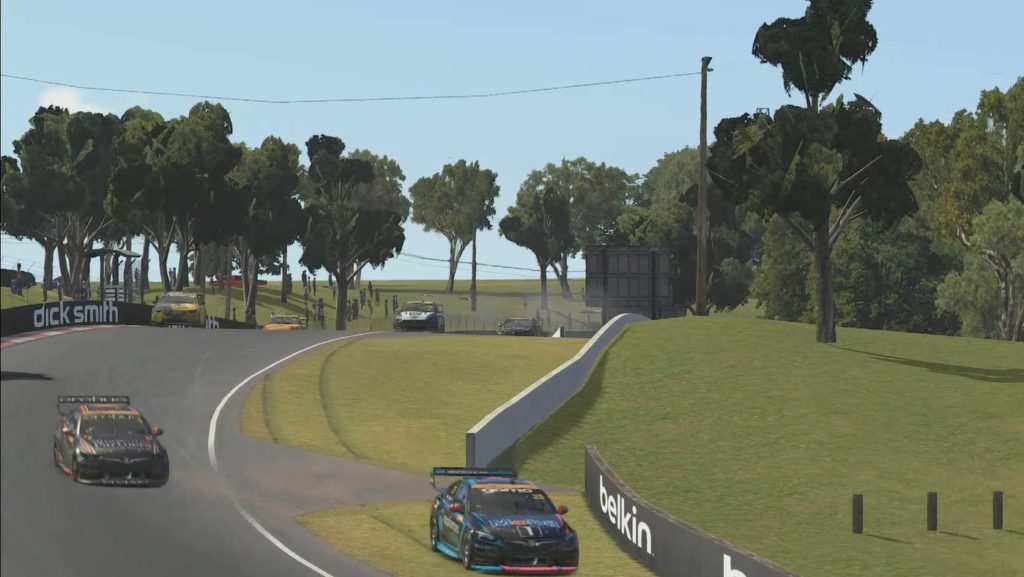 2. Bathurst Flash Backs
It has just been too bloody long. We love Bathurst, and outside of the real thing, the virtual version is a reasonable substitute. Between the All-Star/Pro Series mini enduro, and this week's On the Grid Podcast, where we rattled off the best food and drink options in the great city of Bathurst (skip to 43min30s3ec), here at The Race Torque, we are feeling somewhat homesick.
Please, please, please, may the six-day extravaganza of motorsport that is set to be the Bathurst 1000 carnival happen, let the borders be open and let us all be trackside once again…
---
FYI: There was an Earthquake in Melbourne Yesterday
In case you have been hiding under a rock, Melbourne rattled yesterday with a real-life big-boy earthquake. The gauntlet was thrown down to the broadcast team: Pun. It. Up. Some points of note included:
Neil Crompton started the batting in the broadcast brilliantly with a "shake rattle and roll"
Chad & Jonathon on Sam Brabham's Motum Simulator full-motion rig
Further comment on lap six regarding Scott Pye's wobbly webcam
Chad finished with a very strong "off the Richter Scale"
Elsewhere, the internet went hard, though we feel like Supercars Senior Producer should have been less subtle in telling his presenters to use his work on air. Quality.
---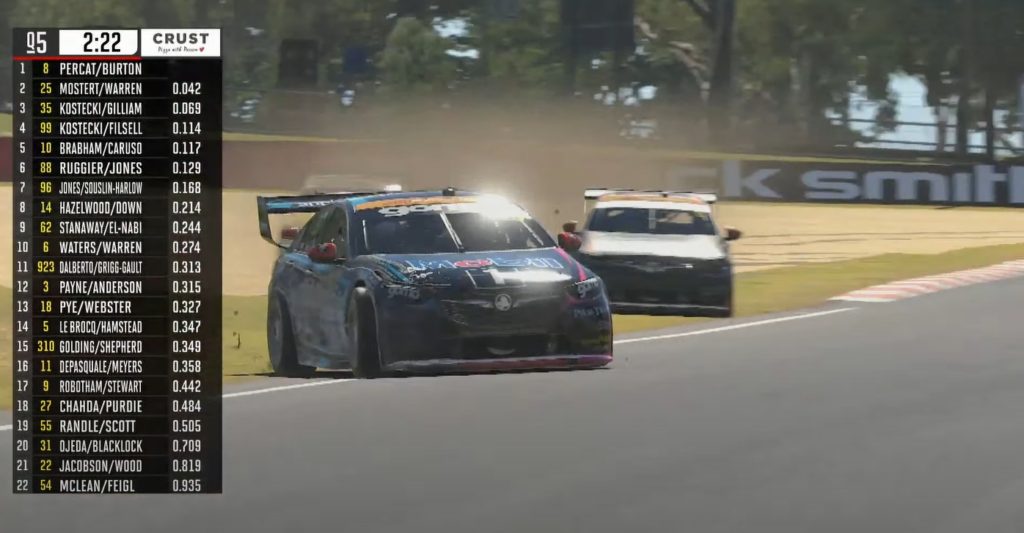 Qualifying Shambles
In scenes absolutely stolen from Monza, everyone tripped over each other and made a total dog's breakfast out of qualifying. Also see: Meme. U-G-L-Y.
Notably, Dayne Warren missed the top-five shootout after a messy session, missing his first pole of the year with the sixth-fastest time.
---
Bitcoin Update: Week 5
With the Swyftx Pole Position winners pocketing $200 worth of Bitcoin each week, we have been charting their bounty in real terms.
With three previous top-times, Brodie Kostecki possible $600 has taken a serious haircut to now be valued at $507, while Richie Stanaway's $201 worth trimmed back to $172. Brodie topped up his account to the tune of another $200 by virtue of slaying the field by nearly a second in the top-five shootout to enter the final round at $707.
Pretty decent coin for sitting on your backside and twiddling your arms a bit.
---
Any Bathurst Intro is a Good Bathurst Intro
Last night, the Eseries copped the full treatment with a montage of real-life 1000 drama. Sure it was recycled from last year's Great Race show, but who the hell cares? Just great.
---
Relationship Goals (Part 5)
For those wondering, we've been following this since the half-way point of the ESeries. Relationship goals.

Snack update: Round 3
Snack update: Round 4
---
Techy Troubles
For a terrifying few moments there, it appeared that the hardcore punters were going to be deprived of 20minutes of pre-broadcast qualifying, as streamed via the Supercars socials.
Fortunately, the IT boffins tried turning it off and on again, and it all happened. Kudos to you Bert, or Gil, or Brent or whoever you are.
---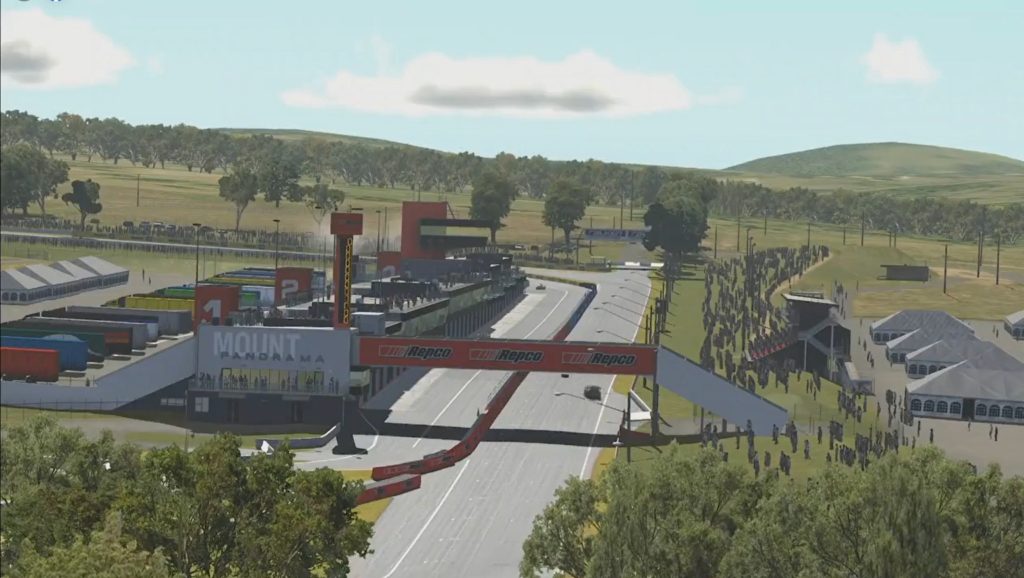 Sponsor Update
iRacing anoraks might have noticed that Supercheap Auto signage that has been native to the Bathurst track since its inception on the platform have been subbed out for Repco, as per the signage that was in place earlier in the year.
---
Hashtag #Eseries Update
The follow up to "Looking for Laura" is intense.
---
Meme
Tacos Mid-Shootout