RANKED: 2021 Eseries Round 6 Finale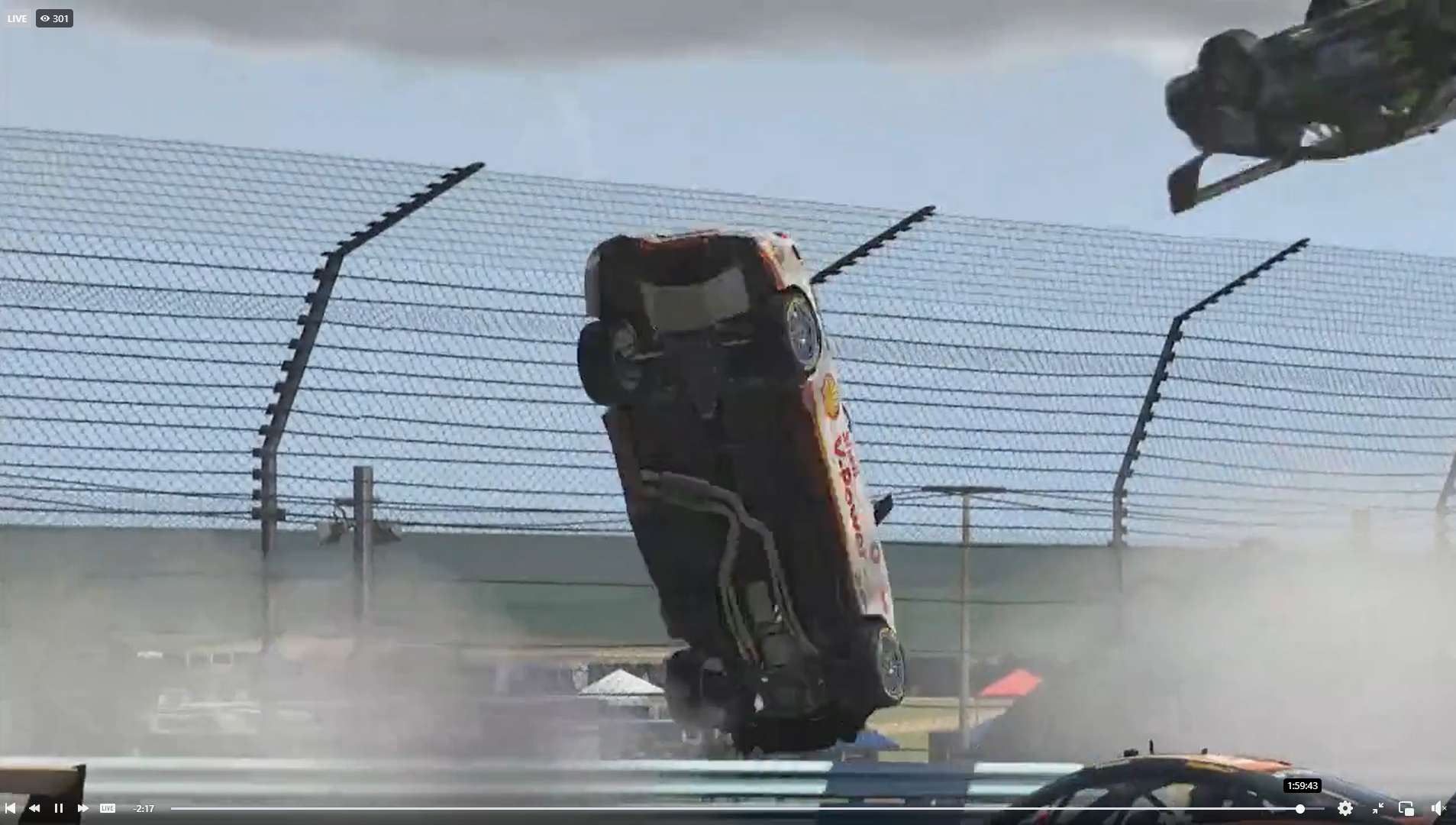 Ahh, ESeries V2.0, we hardly knew ye!
With real racing now back in the schedule the Supercars ESeries came to a close on Wednesday night with two very competent races, the usual fun and several sensational in-jokes only us and about three other people get – but that's all part of the joy.
As always we've clipped up the best bits here which, remarkably, includes a Rankings Hall of Fame nomination for friend of the show Chad Neylon for some sublime efforts in commentary.
---
Hall of Fame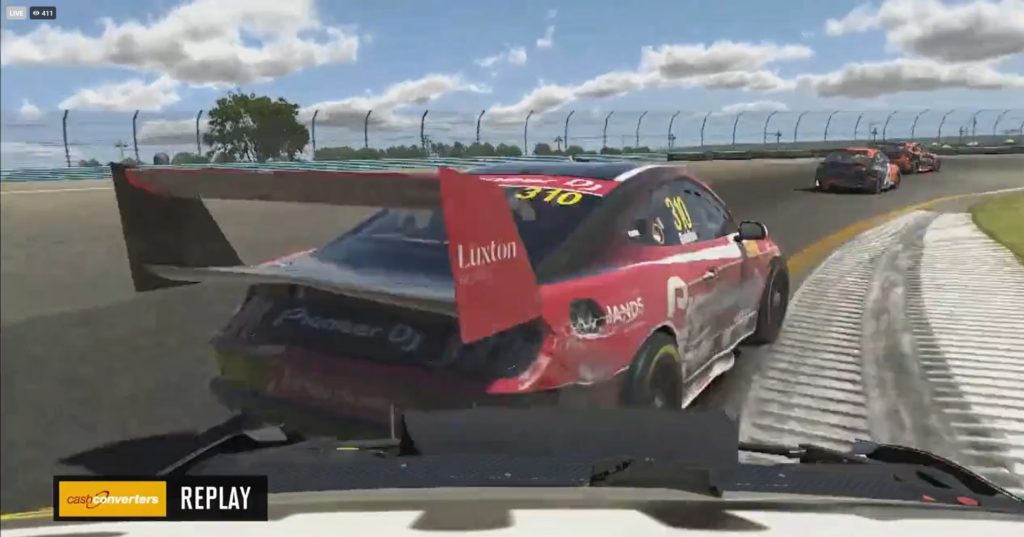 "That will make the Power Rankings…"
Thanks Chad Neylon, you were right!
A great sequence of payback from Chaz Mostert, accompanied by some fantastically unpaid commentary and behind-the-scenes work at Supercars media, this is top of the class for season 2021 real racing or otherwise.
---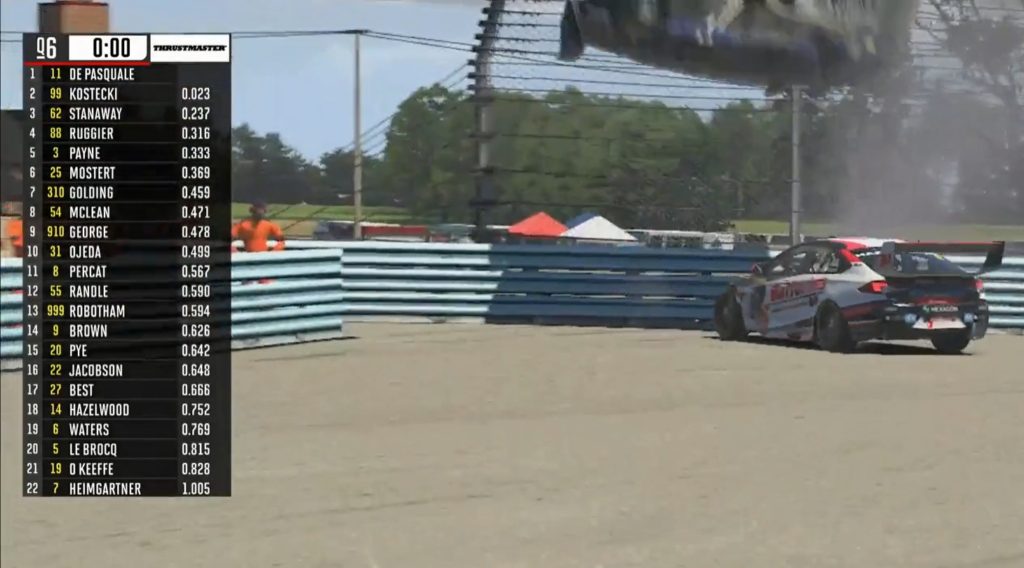 All Stars Wrap
How on Earth did Matt McLean Estall an Eseries car at the race Estart? One of life's great mysteries.
Some great racing ensued, with Anton de Pasquale winning the battle and Brodie Kostecki the war, while the world championship for third place was outstanding racing. A quality finish to six Wednesday nights of our lives.
---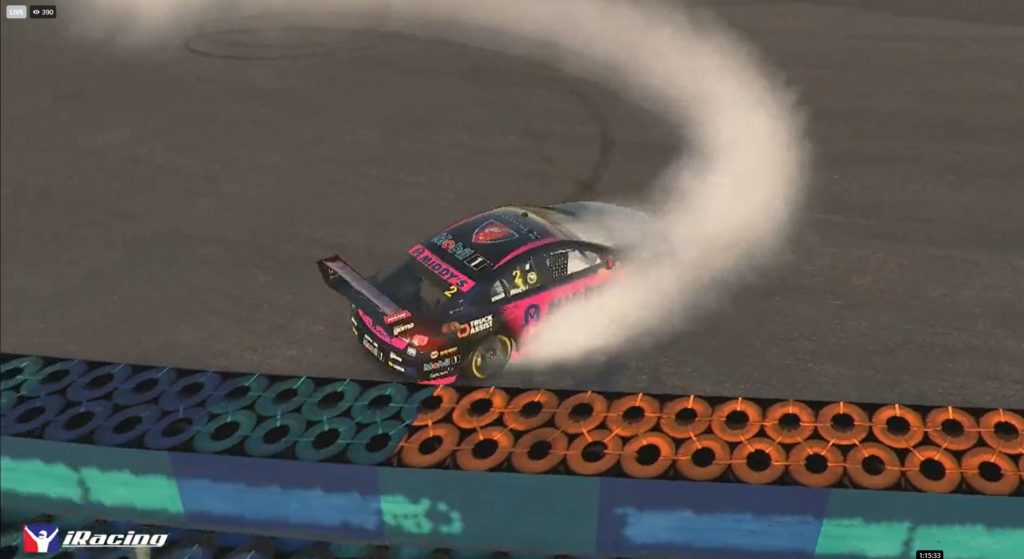 The eGoat
Dayne Warren is just in another league. Five of the six wins, five out of six poles, barely headed at any stage, second title in the bag, $10K in the back pocket. Bonus points for rad skids. Just like Shane Van Gisbergen, but driving Bryce Fullwood's eCar. How good would he be in a non-virtual entry? Ryan Walkinshaw was virtually a very pleased team owner. The racing otherwise was as pro as ever, barring the below first lap flip out.
The Hungaroring is perhaps not the best Supercars venue ever, though; it's a bit like Winton without the cleavage. Or places to pass.
---
Gamer Nursing Home Stuff
Perhaps one of the least fun facts of the night was learning that previous pole-sitter Jarrad Filsell's achievement made him the oldest driver to attain the feat in the history of the Pro Eseries, all at the ripe old age of 26. That really puts into perspective why we here at The Race Torque have zero hope on the sim.
Also, why it hurts to get out of bed in the morning.
---
Bitcoin Final Score
The $200 reward from Swyftx for each of the six pole positions during the All Stars E Series has proven to be a wild ride… With four poles to his credit, Brodie Kostecki's market-adjusted $707 from last week rebounded to end on $717, while Richie Stanaway's loot has risen to $174 in value. If Anton de Pasquale were to cash out right now, he would pocket the full $200 for his final event pole.
We have been informed that the full value should hit their wallets this week, so if ever the lads roll up to an event in a shiny new Lear Jet, we know how it happened. Happy trading!
---
Uncle Neil
We bang on about it, but after the year everyone has had, and the news that came out earlier this season, to see Neil up and about on our screens for the last six weeks has been just great.
---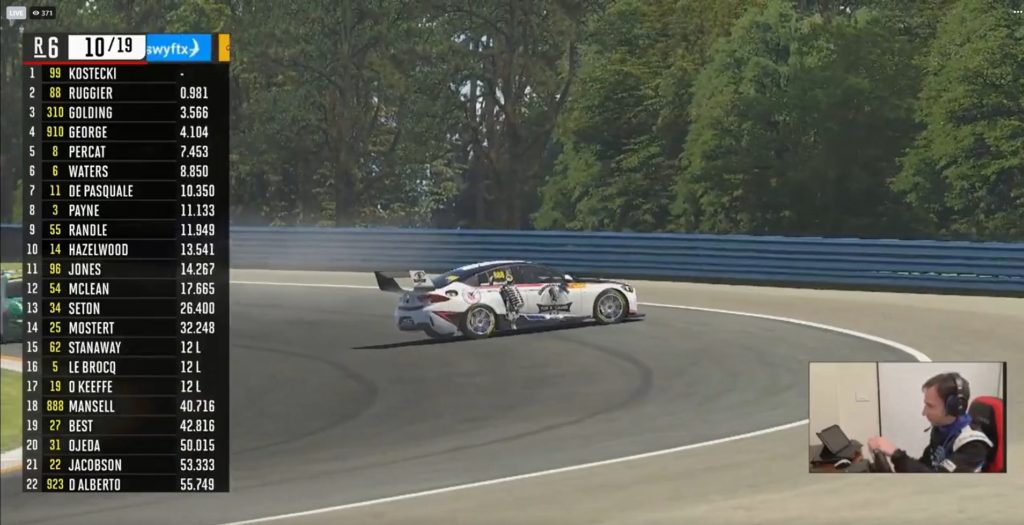 Lachy Mansell, up on the wheel, binning it on live TV.
Wildcards
In 2020 we had: Max Verstappen (Potential F1 World Champion, close friend of Lewis Hamilton), Lando Norris (almost grabbed the F1 win in Russia on the weekend), Will Power (once called everyone a "wanker", won a big race that one time), Joey Logano (currently in the NASCAR Cup Playoffs) and so on.
To round out 2021 we had: Jack Aitken (Williams F1 reserve driver), Lachlan Mansell (reality TV star), Tom Schwerkolt (son of Charlie), the marketing manager from Logitech, and a lucky home viewer from New Zealand.
PS. Does anyone remember that time Garrett Smithley was a wildcard?
Anyhoo, Lachie absolutely put on a masterclass of getting right up on the wheel and on the mic live during the race, including absolutely chucking it away while trying to talk and steer. Excellent television!
---
Matt Payne
Question: does he collect and SuperLicence points for racing in the Eseries?
Another question: Does Tim Paine have a simulator? The banter would be great…
---
Samuel: Well Played, King
For background on this unfolding story of national importance:
Snack update: Round 3
Snack update: Round 4
Snack update: Round 5
---
Hashtag #Eseries Really Escalated this week…
Ellen Shapiro didn't bash out another bestseller #Eseries book this week – all we had was…
---
Well, Now What?
What do people do on Wednesday nights? Bonus points if it is acceptable during the activity to crack a couple of sneaky mid-week lockdown beers.
Hit us up on the socials @theracetorque with your hot take!
Thanks again to everyone who played along throughout the last six weeks, especially the crew at Supercars media, for reasons that only we know and we shall keep forever secret – at least right up to the point where we all get together again and have some beers.
The regular, fully blown (Insert sponsor here, we've been on TV now) TRT Power Rankings, that take much more time than these to put together but we assume are still worth it, will return in time for the final five rounds of Supercars, starting in October.
---
MEME