Baird named Porsche festival ambassador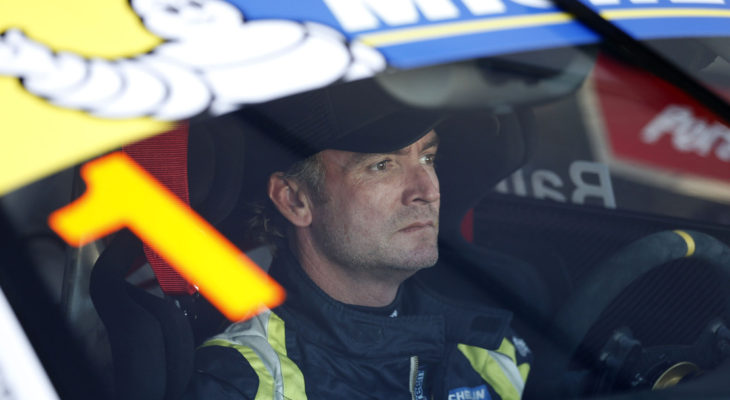 THE MOST successful driver in one-make Porsche racing history is the first of a pair of event ambassadors named for the exciting new STUTT'FEST Porsche three-day motorsport festival.
The 11-time Carrera / GT3 Cup Challenge champion remains the most successful driver in Porsche's long history of supporting one-make competition, his long list of success including a record five titles in Carrera Cup Australia.
Baird will be joined by a second Porsche legend in an ambassadorial role, which will see the pair headlining both the pre-event promotion and the at-event schedule, on track and off, when the event gets underway at Winton Motor Raceway on January 14-16.
"It was pretty easy to say yes when the guys at the event rang and asked if I'd like to take on this ambassador role for STUTT'FEST," Baird said.
"My relationship with the Porsche goes back a long way and I've been fortunate enough to have a huge amount of success while driving Porsche racing cars.
"The Porsche motorsport community is a great group of people and there's also so many people involved in clubs – and just those who own the cars – around Australia that are so passionate about the brand. That goes for those who are putting on this event, too.
"STUTT'FEST is a great concept, similar in a lot of ways to the Rennsport events held around the world, and it sounds like there's going to be a lot of things to do on and off the track. I'd want to be part of it as a fan, but if I can help spread the word and make the event a success, even better.
"I've done a lot of laps around Winton, so I'll have to try and get myself a steer of something that weekend and blow the cobwebs out!"
Born in New Zealand, Baird's initial career saw him racing open wheelers at a high level before shifting his attention to Touring Cars, and later, GT racing.
While now well-known as the Supercars Championship Driving Standards chief, Craig Baird's career remains intrinsically linked to the Porsche brand with the Kiwi remaining the most successful one-make racer in Porsche history.
With 11 one-make Porsche championship victories, and countless other wins, podium finishes and top three championship results, to his credit his achievements in the world of Carrera Cup are unlikely to be matched.
After winning four New Zealand Touring Car championships and enjoying stints with BMW and Ford in Super Touring competition, Baird's first Porsche success came in GT3 Cup Challenge New Zealand.
He would then make his mark in Australia and won his first of five titles in 2006.
That was followed by a second title two years later and three in a row between 2011 and 2013.
He was a race winner in Supercars competition and has claimed the Bathurst 12 Hour on two occasions.
Entries for STUTT'FEST '22 will open in early November, for all aspects of the event.
Prospective entrants are encouraged to submit their expression of interest form and join the Stutt'Fest '22 Mailing List via the event's official website; www.stuttfest.com.au.
On-track categories will include multiple classes for Porsche's popular GT3 Cup Car, 944 Challenge, IROC Challenge, 911 Turbos and heavily modified vehicles, Classic Porsche's, Group N / S Historic cars and regularity / speed events.
Those interested in participating in the off-track activities, be it the show 'n shine or as a vendor, are also encouraged to get in touch now.
The event will be held at Winton Motor Raceway between January 14-16, 2022.