MOTORSPORT 101: Build A Racecar at School (& Race It!)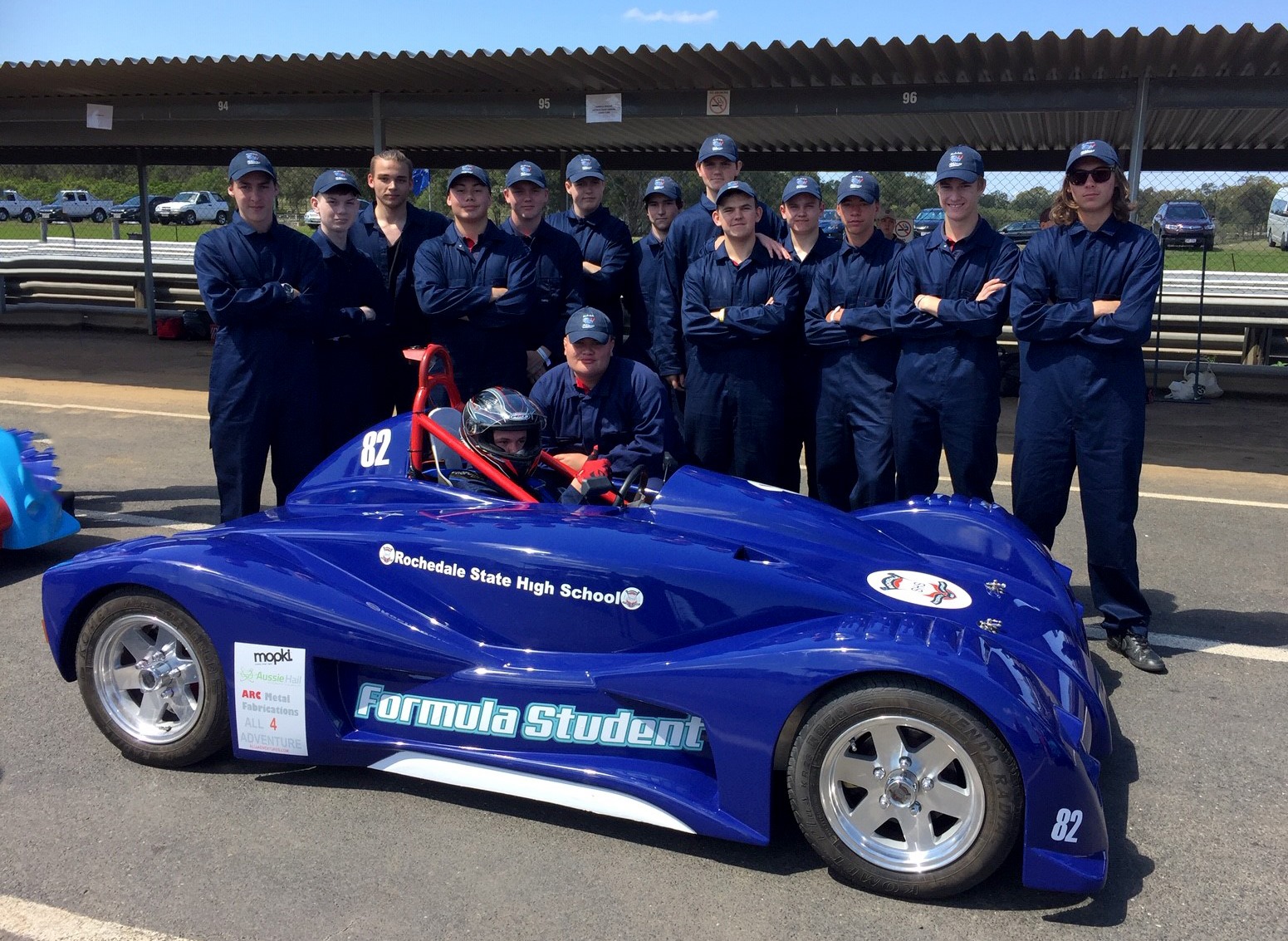 If your school manual arts experience was anything like mine, you possibly learned handy new skills like making an ashtray, or twisting a length of wire into the shape of a coat hanger.
These days, the Formula High School program sees students across Queensland construct their very own spec race car and drive it in a six-hour endurance race at Lakeside Park, all a part of an elective subject in their educational syllabus.
With local origins dating back to 2015, the program has engaged students through the hands-on application of engineering processes, with the platform delivering MEM20413 Certificate II in Engineering Pathways qualifications to participants.
Importantly, students who successfully earn the qualification also receive four QCE points towards their final High School Certificate.
With an emphasis on engineering rather than out-and-out motorsport, the speeds of the vehicles are kept in check by the controlled 670cc V-Twin Kohler engine, which pumps out around 20.5hp. The power plant is mated to a CVT which chain drives the rear axle.
The program has evolved from its origins in North America, with the locally designed chassis platform incorporating a pushrod activated independent suspension, with two choices available for bodywork – either Le Mans Prototype styled or the more recently introduced Clubman spec.
Only minimal approved modifications can be made to the cars outside of the specified rule book.
With the on-track portion of the event taking place at Lakeside, the vehicles are bestowed a RACERS sanctioned logbook when they pass official scrutineering checks, with drivers simply requiring a RACERS event licence, which are available for around $30 a driver.
The two-day event encompasses a shakedown day, followed by the six-hour test of endurance, emphasising consistent driving and reliability.
This year's event, which was held this past Saturday, saw Beaudesert claim overall honours from Sunshine Beach, with best-presented awards going to Saint James (cars), Eagleby (chassis) and Warwick (crew), with the best pit crew going to Sunshine Beach, while sportsmanship awards went to Beaudesert and Saint James.
---
Sign Me Up
The MEM20413 – Certificate II in Engineering Pathways qualifications results in multiple outcomes for students.
Held face-to-face in fully equipped workshop environments, the program's on-the-job learning aspects feature theoretical and practical lessons.
While the program uses motorsport as a base, Formula Student stresses that its primary focus is developing engineering pathways, including familiarity with engineering discourse, from the language used to the processes, methods and more.
Units within the program cover the entire gamut of real-world subject areas, including occupational health and safety aspects, developing career plans within the engineering and manufacturing fields, and understanding environmentally sustainable work practices.
It also covers facets of organisation and communication, working within teams, interacting with computer technology, using fabrication equipment, hand and power tools, plus workshop machines, such as milling machines, cut off saws, pedestal grinders and fixed position drilling machines.
Portions also include using basic Computer-Aided Design (CAD) software, plus other hands-on skills like welding.
Another critical factor is that the program encourages the participants to interact with industry, such as finding sponsorship, with Saint James this year receiving backing from Triple Eight Race Engineering.
Formula Student also offers the undergraduate Formula University course, plus Formula Hobbyist and the Formula Workshop Experience tutorial programs.
For more info on the programs offered, check out its official website.