PODCAST: Percat + Racing Returns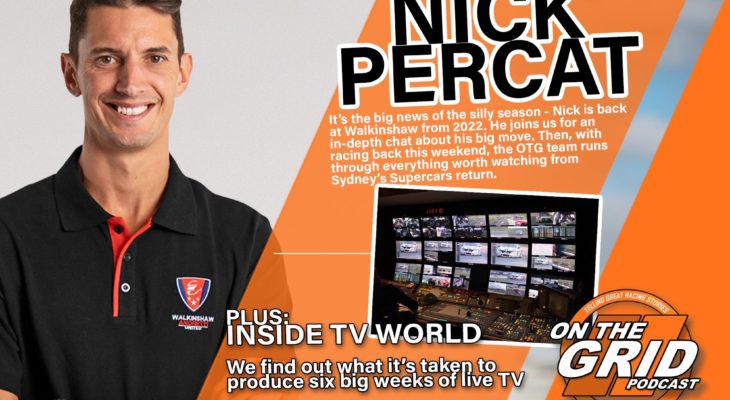 It's a massive show this week as we get set for the return of racing at Sydney Motorsport Park.
Nick Percat is our headline guest following his switch to WAU for '22, with a candid, open and in-depth chat about the motivations behind his move, his hopes moving forward and much more.
We're also chatting to one of the head honcho's at Supercars Media, David Tunnicliffe, who takes us behind the scenes to see how the TV crew have prepared for a mammoth six week stretch of live racing coming up.
There's a full preview of the weekend, a rundown of the latest news (none of which we missed this week!) and a special announcement for TRT readers and OTG listeners!
Episode 39-plus-a-bit is live now! listen to it now, later, on demand, on your drive to work or whenever you get your podcast fix! Did you know that every time you chose to not listen to OTG, a race track dies? I mean, there's no evidence to that, but do you really want to take the risk? The show is live now via the player below, Spotify, Apple, Google or via the Radio Show ltd. Network of channels at 9pm Thursday night UK time, on RS1.