BATHURST 1000: Day 1 Monday Notebook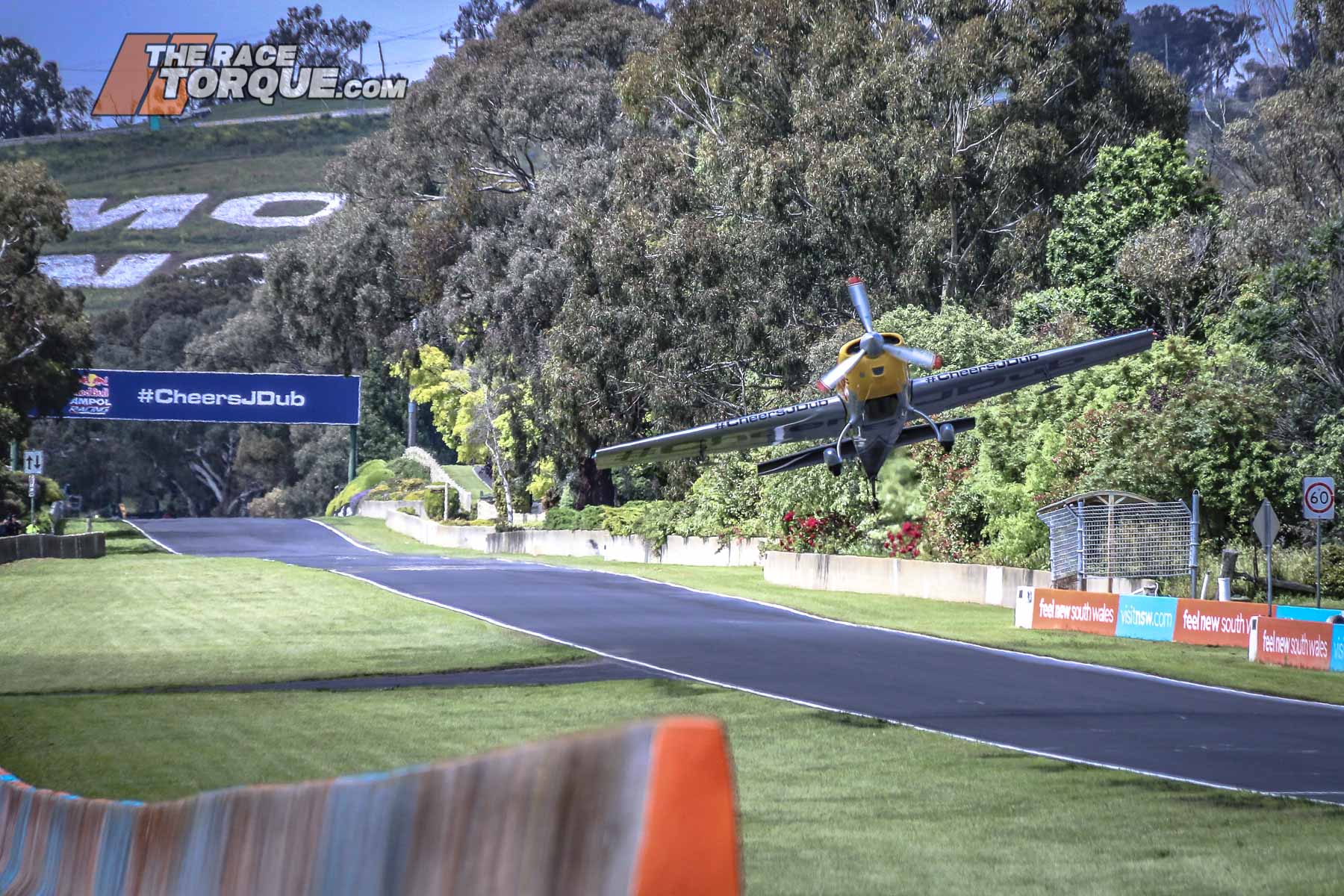 Welcome to the very first installment of our Bathurst Notebook – where we combine all of the random things we come across on the ground this week at Mount Panorama.
As you will discover, it's not necessarily hard and fast news, there's a little mix of everything that takes our fancy.
Our plan of attack is to turn one of these around daily through Saturday, and follow up Sunday's main event with the full Doric Power Rankings treatment you have come to love.
And like everything we do here at The Race Torque, we are always on the lookout for your input, suggestions and hot takes.
Hit us up on the socials @theracetorque, and the best bits will make our daily notebook.
Enjoy this awesome week of motorsport…
---

---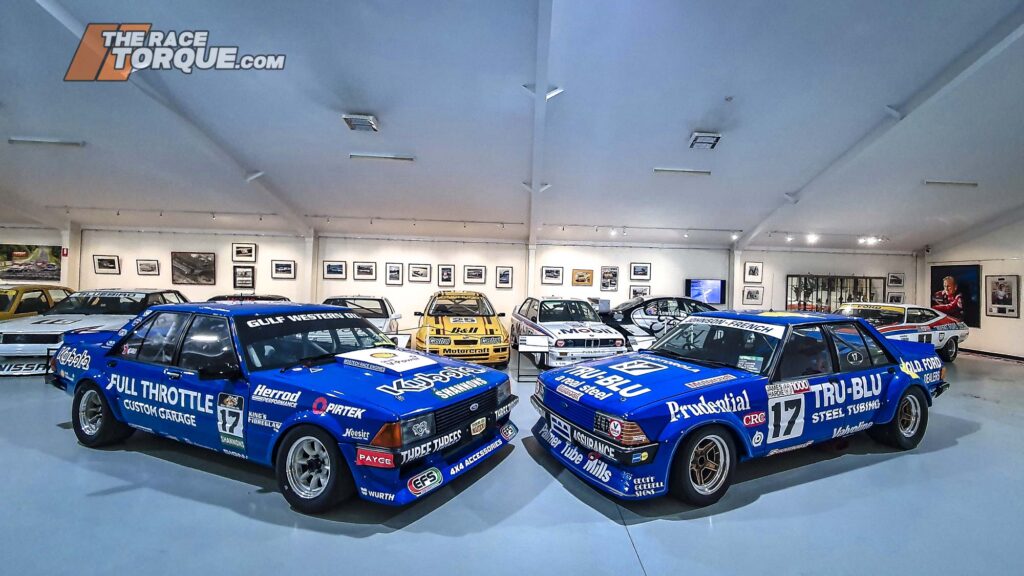 Tru Blu 2 Meets Tru Blu 3
This is the sort of thing we are absolutely all about: the two Tru Blu Falcons meeting for the very first time.
With thanks to the efforts of Team Johnson and the National Motor Racing Museum, this awesome encounter became a reality today.
Below, Steven Johnson talks about the photo op, plus his chances this weekend in Touring Car Masters, where his biggest opponent may prove to be border closures…
---
Dropping in to Bathurst
Expect this to make some fairly decent social content!
As a part of Jamie Whincup's retirement festivities, stunt pilot extraordinaire Matt Hall was busy buzzing The Mountain this morning, with a camera chopper in tow, prior to multiple landings on Mountain Straight.
#CheersJDub!
---
Set-Up Day on the Mountain
---
Spotted: TK Back Behind the Wheel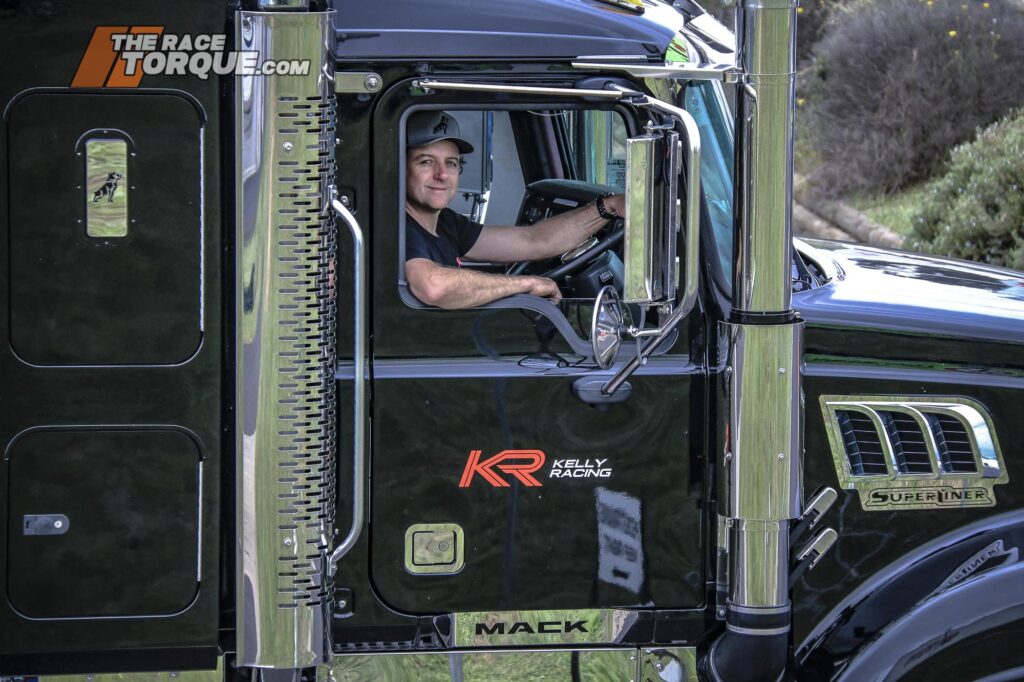 ---
Channel 7's Intro
If you haven't viewed this brilliant opener voiced by Bruce McAvaney, correct that right now via the Tweet below.
There have been bigger and flashier intros in the past, but this one absolutely nails it – by keeping it simple, the emotion of the event is brought to the forefront.
Your turn, Fox Sports…
---
The COVID of Things
One very noticeable item so far this race week has been different COVID policies of leading competitors in the event.
While some have been locked up at home after hours, others have absolutely been mixing it up with the common folk at the town's many great venues.
Following an SMP COVID scare which temporarily benched a KGR engineer, it will be interesting to see if any further issues are experienced.
---
Being a Tourist in Bathurst
Without a doubt, one of the best attractions in Bathurst is the National Motor Racing Museum, located just outside of Murray's Corner.
For this year's 1000, the Museum is celebrating all things Larry Perkins, with an incredible display of machines and memorabilia from the career of the six-times Bathurst 1000 victor.
As always, there are plenty of other incredibly significant items on display, and the entire venue is looking better than ever – this is a must-visit during race week.
If you're anything like us, you are into all things mechanical, and trains definitely fit in the genre.
Opened in recent years, the Bathurst Rail Museum is incredibly impressive, and well worth a look when you are downtown – especially if you have the kids in tow.
Also, there's every chance that you haven't heard of Ash's Speedway Museum – hell, as of this past Saturday, we hadn't either!
It is absolutely magic – you definitely don't have to be a speedway nut to appreciate this immense collection.
Check out our feature on Bathurst's best-kept secret at the link in the Tweet above…
---
Flooding
The Bathurst region has copped a pounding from above in the lead up to race week, although the outfield has pulled up in reasonable condition.
There are some soft spots and small sections of the grass verge washed away in areas – and the paddock at the Chase will be worth watching as it turns into a bog over the race week.
Compare and contrast the scenes from Friday to Sunday, above, where the swollen Macquarie River had earlier burst its banks in the valley below Skyline.
---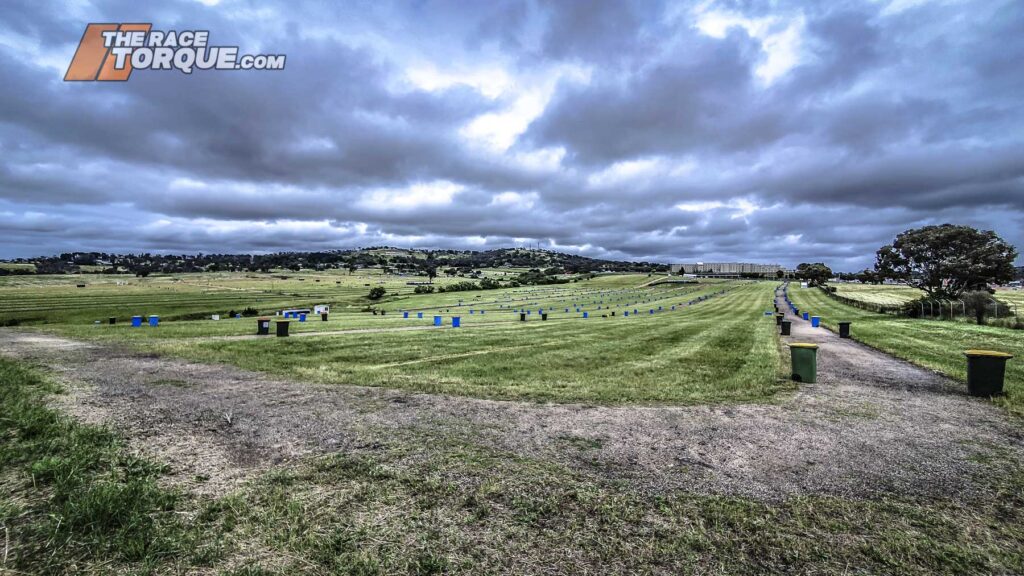 Setting Up Camp
The various campgrounds around Mount Panorama started to fill in earnest yesterday.
Yet, when they are empty, you can grasp just how big the on-site camping truly is.
Take for instance the above pictured Chase campground, which has been an addition in recent years.
Additionally, in this area there is also the Orchard Campground and the Motorhome Park, which can be found on the site of the old drive-in movies.
Elsewhere the Max Cameron Campground is situated adjacent to Harris Park, the Paddock Campground behind the pits, which in recent times has chewed up all available space, plus the classic McPhillamy, Reid and Sulman campgrounds on top of the Mountain.
Event organisers have also had their work cut out remedying campsites that have turned to bog prior to race week.
---
From the Internet
The Great Debate
Bags Packed
---
ICYMI: Bathurst on TRT
Pre Event
---
HOT
We are on track tomorrow for potentially the biggest race meeting in the history of this country
---
NOT
End of Race Track Invasions: Off
---
MEME