BATHURST 1000: Gurus, Hoodoos and Trivia Tidbits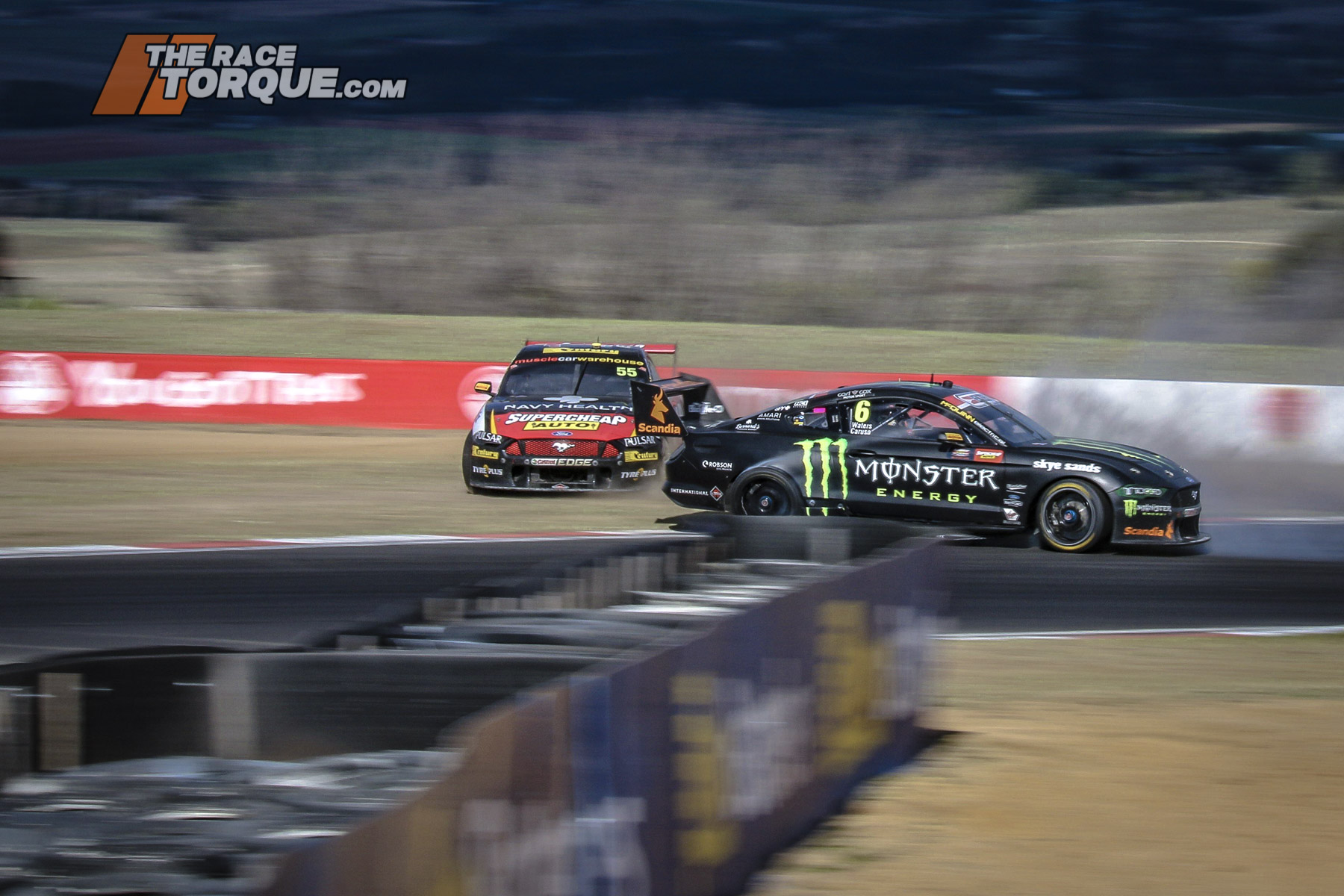 SEEKING some drivers to fill your prospective qualifiers for the top-ten shootout? Eight drivers have an average qualifying position better than tenth at Bathurst in Championship races, namely Anton de Pasquale (4.6), Shane van Gisbergen (6.6), Mark Winterbottom (8.1), Jamie Whincup (8.2), James Courtney (9.5), Chaz Mostert (9.8), and Cam Waters (9.9). On the all-time Supercars list, Scott McLaughlin tops the charts with an average starting position of 3.9.
OF THE lead drivers, Mostert's average Mount Panorama Championship race finishing position of 8.7 leads the way from van Gisbergen on 9.3 and Whincup on 9.7. Whincup led the way on 9.2 before last year's faux pas.
AFTER seven rookies were entered last year, Zak Best will be assured Rookie of the Year honours when he lines up alongside Jack Le Brocq in the Truck Assist Mustang as the sole first-time starter in the field.
THERE are five drivers not returning this year, namely Jordan Boys, Rick Kelly (retired), Scott McLaughlin (Indycar), Tyler Everingham and Steve Owen.
TAKING their place will be Russell Ingall, David Wall, Matt Campbell, Luke Youlden and Best.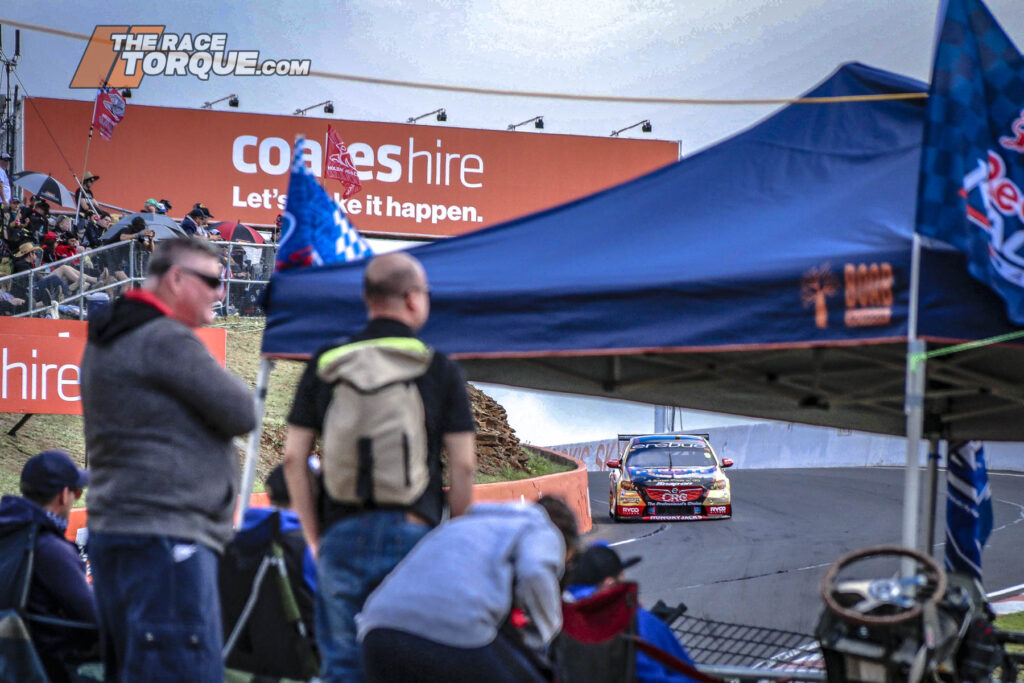 REPCO joins Armstrong Shock Absorbers, Gallaher Cigarettes, Hardie-Ferodo Brake Pads, James Hardie Industries, Tooheys Beer, AMP Bank, Primus Telecommunications, FAI Insurance, Bob Jane T-Marts and Supercheap Auto as a naming rights sponsor of The Great Race in 2021.
OVER the past 20 years, the race winner has started on the front row eight times. Of course, Mostert/Morris put in a big burn from the stern to win in 2014 from 25th on the grid. Still, there have been some other sizable drives through the field on race day in recent times: Davison/Webb started 17th in 2016 to win, a year before Lowndes/Richards were victorious from 15th, the same position as Bright/Richards in 2008. Last year, van Gisbergen/Garth Tander won from fourth.
A TOTAL of 25 cars are set to feature on the starting grid, the equal lowest of all time with 2014 and last year.
THE infamous 2014 race featured ten safety car appearances, equal with 2006 and 1999, although smashed by the 13 appearances in 2000. The most laps under the safety car in a race was 2006 with 36, primarily due to Paul Radisich's awful shunt at The Chase. Meanwhile, 2013 and 2018 featured six laps of Safety Car activity each, with two and three interruptions respectively. Last year there were five cautions for ten laps.
THE most lead changes in the Bathurst 1000 in the modern era came in 2001 with 26. 1994 finished with 25, while on 24 each were 2014, 2017 and 2019. Meanwhile, 2011 only featured six lead changes. Last year there were seven lead changes amongst four cars: van Gisbergen/Tander, Waters/Will Davison, Fabian Coulthard/Tony D'Alberto and Scott McLaughlin/Tim Slade.
WILL this be the first Bathurst 1000 to break the Six Hour barrier? Since the race extended from 500 miles (805km) to 1000km in 1973, it took until 1977 for the seven-hour mark to be bettered, which was achieved by Allan Moffat/Jacky Ickx with a time of 6hr, 59min 7.8sec. The race record belongs to Craig Lowndes/Steve Richards in 2018 with a time of 6hr 1min 44,5456sec, while the longest recorded race was 2014, with Mostert/Morris winning with a time of 7hr 58min 53.2052sec, which dragged on due to a mid-race red flag.
SHANE van Gisbergen has had a ridiculous season. From 35 races, he was 19 wins and 29 podiums. First in the New Zealand Grand Prix, first in the Bathurst 6 Hour, a winner in the GT World Challenge Australia at Bathurst, won both races of the Mount Panorama 500, both races of the Townville 500, the only race of the SMP 500, a total of 14 Supercars races, and so on. By the way, his Bathurst co-driver Garth Tander has claimed the 1000 on four occasions. Handy stats.
CAN the GOAT go out as a full-time driver a winner? Clearly, Jamie Whincup's trials and tribulations at Bathurst have been well documented, but he does have four wins in the 1000, and three second-place finishes on his remarkable CV. Also, he has never finished lower than fourth in the Bathurst 12 Hour. Don't forget, his co-driver Craig Lowndes put a full-stop on his final full-time season in 2018 with his seventh Bathurst 1000 success.
THE lone wildcard in the field for Russell Ingall and Broc Feeney is the ultimate mix of experience and youth. While Ingall was contesting his last full-time V8 Supercars season, Feeney was taking on only his second year of karting at the age of 12. Ingall's most recent Mount Panorama start came in 2017 Bathurst 12 Hour, when he crashed the BMW M6 GT3 he was sharing with Timo Glock, Mark Skaife and Tony Longhurst at the Esses. Feeney didn't start racing cars until 2018. Feeney was actually born five days after Ingall's last Bathurst 1000 podium in 2002. One thing that will work in Ingall's favour is a full suite of test days at Queensland Raceway in the run-up to the event.
WITH 11 of the last 20 pole positions, Anton de Pasquale is clearly carrying over the legacy of Scott McLaughlin's one-lap pace in the Shell squad. For reference, in the corresponding time period of McLaughlin's first year at the team in 2017, he scored 14 pole positions.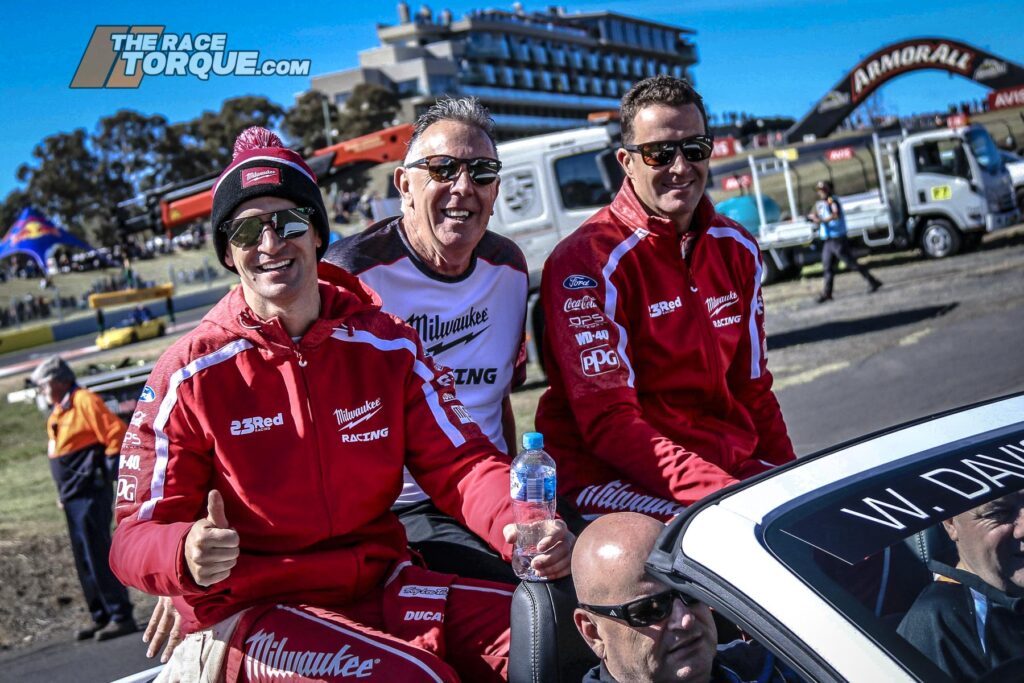 THE brothers Davison, Will and Alex, have partnered four times previously for the Bathurst 1000, with a best result of fourth in 2014.
SINCE winning The Great Race in 2013 and '14, the team now known as Tickford Racing has always been in the Bathurst conversation. Following second for Winterbottom/Owen in 2015, the team has also earned a fourth for Waters/Le Brocq in 2016, fourth for Mostert/Moffat in 2018, and a second last year for Waters/Davison. At the season-opening Mount Panorama 500, all three of their cars finished races within the top-eight.
CLEARLY the season started with a bang for the new CoolDrive squad, when Tim Slade qualified second for the season opener at Mount Panorama. Since the last race at Tailem Bend, Slade has registered 12 top-tens, and if results go the team's way at Bathurst, they could finish within the top-ten in the final Championship run down.
WITH six podiums from his last nine Bathurst attempts, Warren Luff has an enviable record in the 1000. Saying that, the non-podiums in that time tell their own story: 2014 was a DNS after the catastrophic brake failure in practice cleaned up Craig Lowndes and the Griffiths Bend wall, while the 2016 DNF resulted from the late-race pile up that featured McLaughlin and Whincup, with he and Tander a strong chance at a podium. The 2019 race meanwhile resulted in a lowly seventh place by his lofty standards!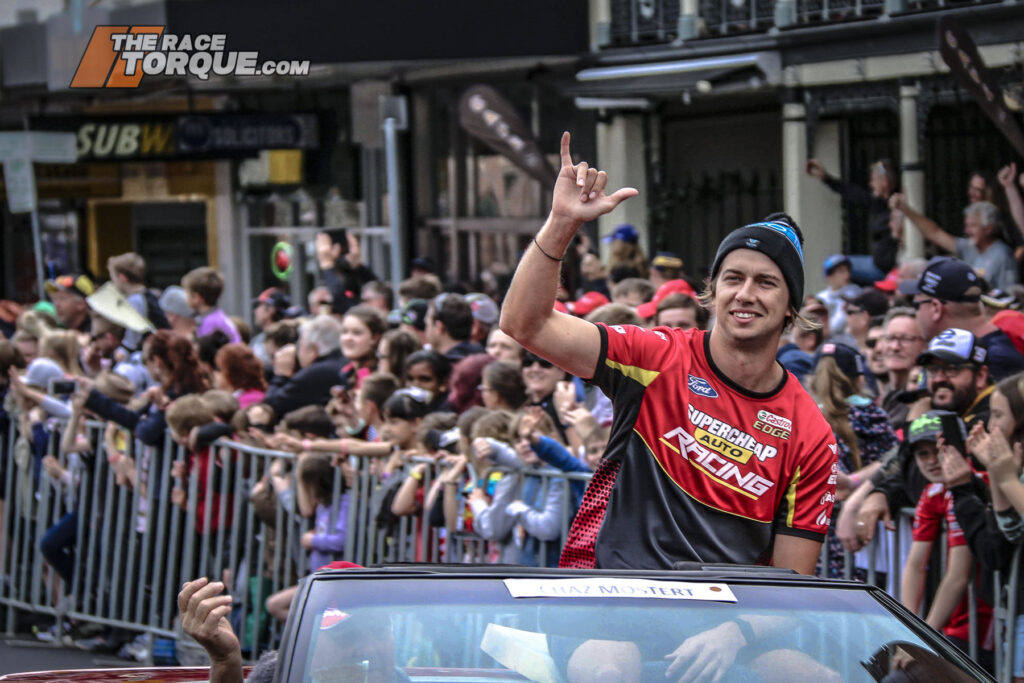 CHAZ Mostert's sophomore season at Walkinshaw Andretti United has seen a marketed improvement on performance. After five podiums last year, he currently has eight top-three results, although the past ten races at SMP only netted one trophy. Bathurst form, however, is on his side: third in the 1000 last year was backed up by a second and third in this year's season-opening 500, and he also took a clean sweep of the TCR Australia races at the venue this past Easter.
EREBUS Motorsport is riding the crest of a wave into Bathurst. Both drivers are within the top ten in the standings, with Brown recording results of 5, 11, 2, 11, 6, 6, 3, 8, 1 and 7 from SMP, while Kostecki scored a third-place and four other top-tens. Since 2017, when the team finished one-four in the 1000, they should have won in 2018 before Reynolds' health issues, finished fifth in 2019 after Luke Youlden wrecked the car early in the weekend, and were in the conversation at stages last year.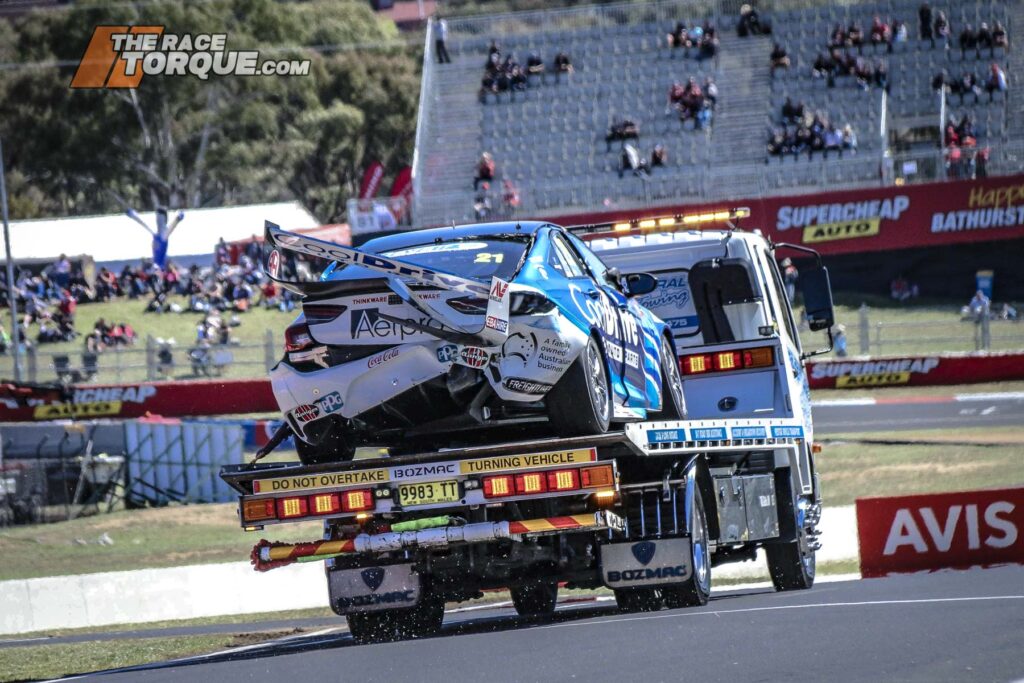 BRAD Jones Racing will be a squad out to make amends for recent performances on The Mountain. To recap, last year, Percat/Thomas Randle were disqualified from the shootout, had power steering issues before the start, and had engine issues in the race. The CoolDrive entry had repeated door opening issues and two 15sec penalties in the race. The SCT Logistics entry brought out two safety cars, one off the bumper of a teammate, while Jordan Boys fenced the fourth car early. One year earlier, Percat/Blanchard, and Jones/Canto finished 14th and 16th respectively, both off the lead lap, while Tim Slade's day ended in the fence on lap one. Dating back to the Audi days at Bathurst, the team have registered 50 entries in the 1000, with three podiums in the pair of Super Touring races, Brad Jones/John Bowe were second in 2001 and third in 2004, with Jason Richards/Cameron McConville providing their most recent podium in 2009, 12 long years ago.
---
IS Team 18 about to break through? Since the latest iteration of the outfit emerged two seasons ago, the team has never finished lower than eighth, with a best result being a pair of sixth-place finishes. Coming into the event, Scott Pye has recorded results of: 9, 5, 18, 6, 12, 6, and 6, while Winterbottom continues to sit ninth in the standings after results of fourth and fifth at Bathurst earlier this year.
KELLY Grove Racing will be another team looking to turn around their Bathurst form. Since 2009, the squad has made 49 Bathurst entries, with best results of third in 2011 (Greg Murphy/Allan Simonsen), and second in 2014 (James Moffat/Taz Douglas). Since then, the squad's best result was sixth in 2017 with Michael Caruso and Dean Fiore.
SPEAKING of KGR, Matt Campbell has probably completed the most miles of anyone on the grid this year in his day job as a factory Porsche ace, after starting 28 races this season so far. His scorecard includes three wins in the IMSA GTLM class (Sebring, Road America and Road Atlanta), as well as the Fanatec GT World Challenge Europe Endurance Cup Powered by AWS – Pro Cup (phew!), with a win at Paul Ricard.
MATT Stone Racing is looking to improve upon an inauspicious record at The Mountain. After finishing 20th in 2018, the team has registered three non-finishes from its other attempts.
THERE'S no hiding that 2021 has been a tough season for Fabian Coulthard at his new Team Sydney home, having been a race winner last season. With a best finish of 11th, Coulthard comes into the event 24th and last of the full-time drivers in the points. That said, Coulthard is a specialist at Bathurst: since 2014 he has finished every race within the top ten, except for 2019, when he was dragged into the DJR Team Penske debris controversy.