Bathurst's other astonishing motorsport museum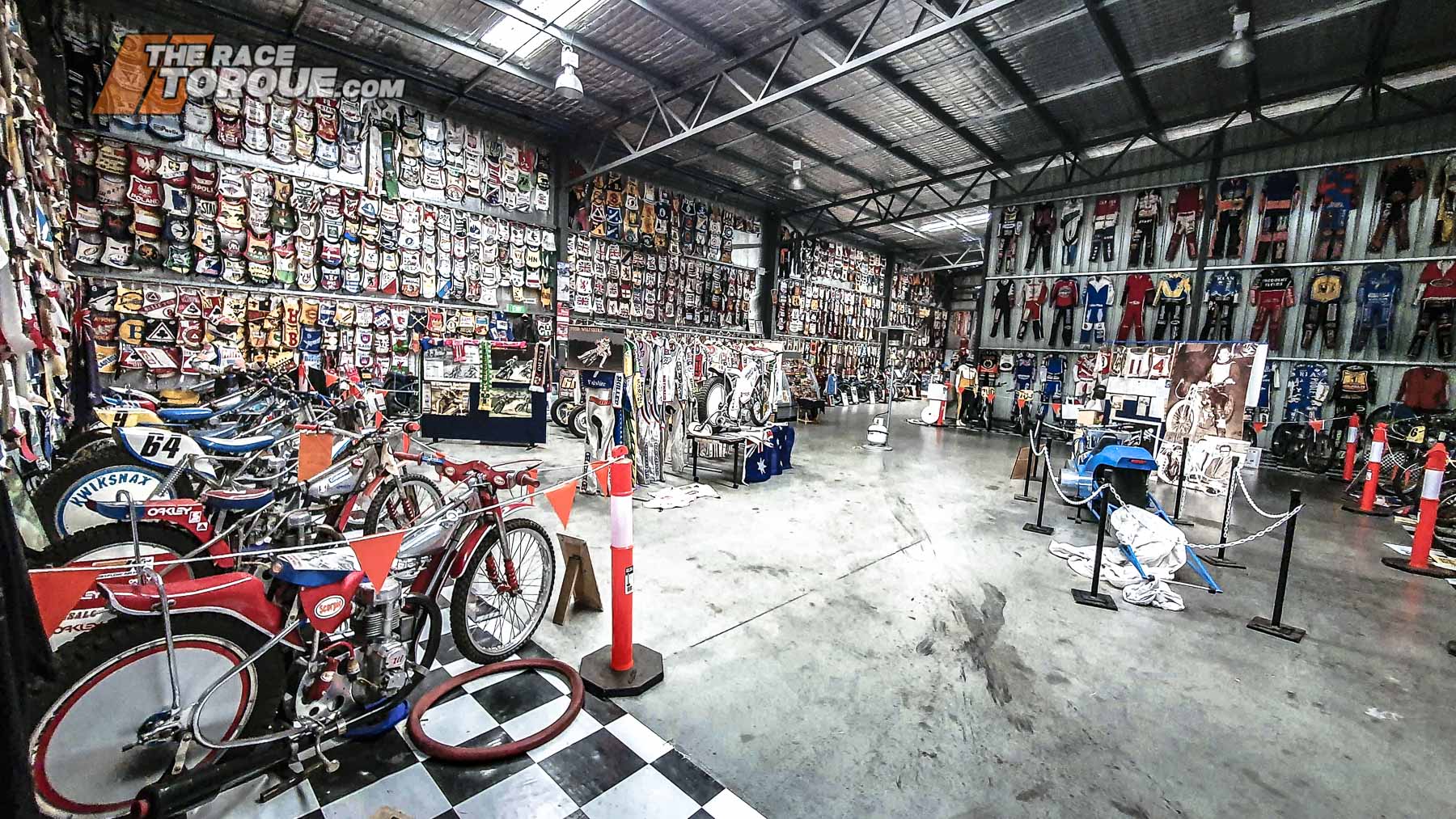 AS WELL as being well-known for it's car racing heritage, the country New South Wales town of Bathurst is well-known for it's wide array of excellent museums.
Of course, there's the excellent National Motor Racing Museum, located at Murray's Corner as you enter the circuit.
There's the national fossil museum – where you can see a life-sized T-Rex skeleton up close – and Chifley House, where the Prime Minster Ben Chifley, who served in the late 1940s and launched the first Holden to the world, once lived.
There's also the newly-launched Bathurst Railway museum, which opened just prior to the Pandemic and contains an excellent model railway replica of the Great Western rail line which you should definitely see.
However, beyond the Bathurst Regional Council-owned facilities, the city has another remarkable motorsport-themed museum that you've probably never heard of but absolutely must visit.
Ash's Speedway Museum sits hidden in an industrial estate of Broadwardine Road, behind the numerous car dealerships on the Mitchell Highway on the road to Orange.
It's out of the way and a bit off the usual Bathurst tourist path – but if you enjoy even the slightest hint of Castrol GTX in your life you absolutely must visit when you're in town.
But don't mistake the nondescript exterior fool you because inside sits the largest collection of Speedway motorcycles and associated memorabilia in the Southern Hemisphere.
The Museum itself is dedicated to Speedway World Champion Bluey Wilkinson, who hailed from Bathurst, and contains a collection curated over more than 30 years.
All the Aussie greats are recognised – Crump, Adams, Holder, Ward – but it's perhaps the amount of international content that is just as impressive.
Team TRT has been coming to Bathurst for 15 years or more, but this is genuinely one of the most surprising things we've ever seen in this great town.
The museum starts with three small rooms off the reception, piled full of trophies, apparel, and a few significant bikes of note. On its own, you'd be satisfied and think that it was a pretty decent collection for what is a very fringe element of the sport, especially in Australia.
The thing is, that's not all…
Just when you think you're done, you go through an almost hidden back door into what can only be described as a vast warehouse dedicated to the madness that is Speedway Motorcycle racing.
The collection is astounding and includes more than 500 jackets, 40+ kevlars, photos, posters and more, spread from floor to the very high ceiling.
There are bikes everywhere you look, the walls are filled with vests and overalls and old Speedway GP footage rolls on several TVs. It's hugely impressive.
We'll let the photos below, captured by TRT's own Mark Walker, tell the story because they do the job far better than the words do.
But, if you're in Bathurst for the Great Race, you need to check this place out. Even if you don't have a clue about Speedway bike racing, it will impress you.
You can find out more about Ash's Speedway Museum by visiting their website, by clicking here.