DORIC POWER RANKINGS: Sydney SuperWet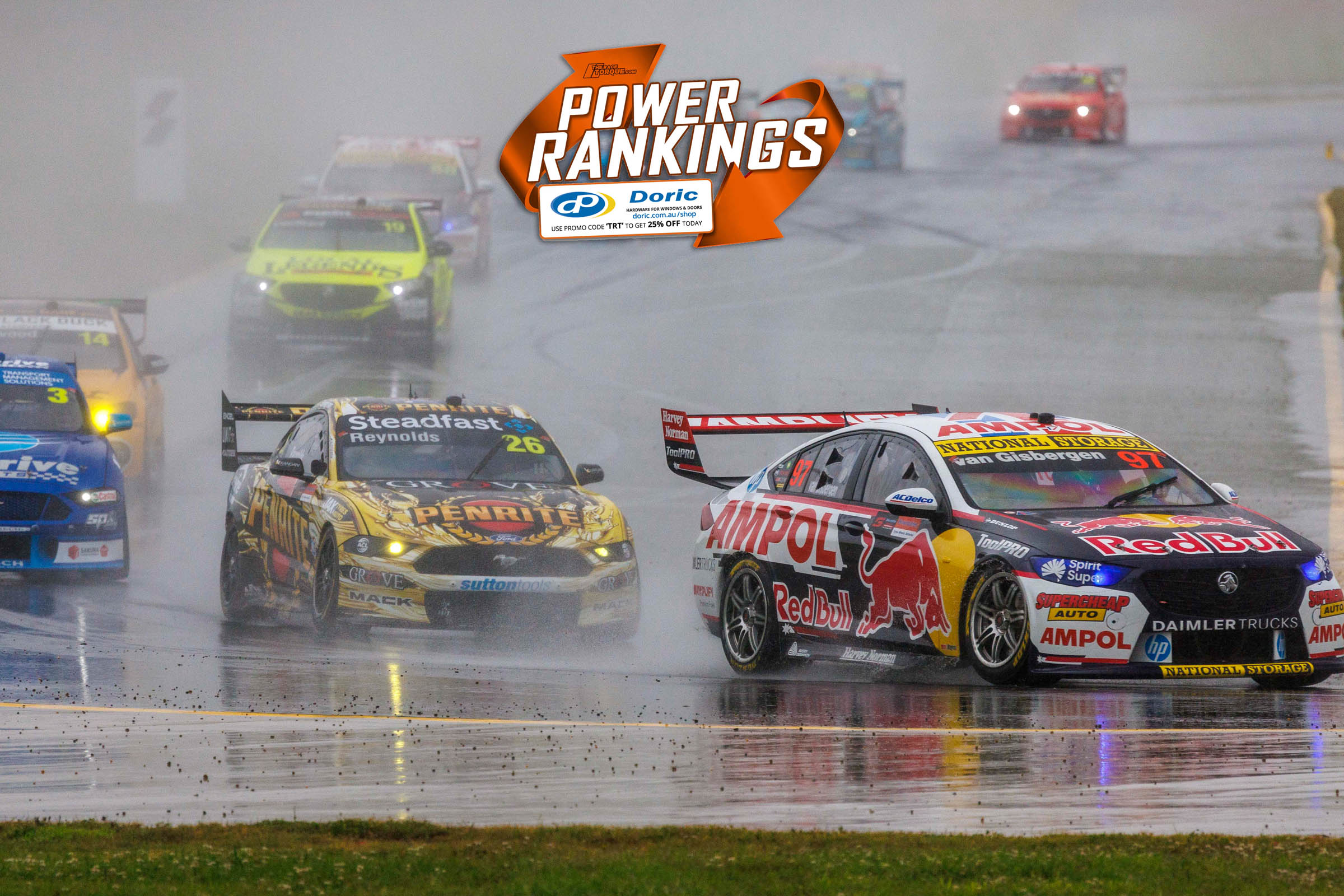 THE SUPERB Saturday and the Sodden, Sad Sunday headline the final edition of the Sydney-based Doric TRT Power Rankings.
And while we get some therapy to get the phrases '12 Turns', '3.91km', 'Western Sydney' and '138 light poles with a $20m investment from the NSW Government' out of our head, we reflect on what was a fascinating way to end the Sydney Supercars Sweep.
As always, there's the balance of proper thoughts and feelings about what unfolded mixed with the touch of levity that we all needed after Sunday's proceedings were so unceremoniously cut short.
Read on, then head over to the Doric Website (www.doric.com.au/shop) and use the promo code TRT on check out to get 25% off all your purchases. Support those who support our sport (and who love getting in the back of on-grid interviews).

---
HOT
1. SVG Champion

IT was great that the race that really delivered Shane Van Gisbergen his title – Race 29 – was an absolute belter, probably the best of the season so far. And it was a race won in typical SVG style, with stunning overtaking, a rebound from early adversity and breathtaking car control in dicey conditions.
The six-straight wins at the start of the year anchored Shane's second title, but it was his relentless consistency that earned it. A total of 14 victories from 29 races actually contested, and 20 podium finishes especially add up to make it a remarkably dominant season.
Not only did he claim the title, but he got the Sydney Cup, too – despite the fact that Anton de Pasquale was arguably the quicker driver across the four-week residence in Sydney's West.
Shane van Gisbergen heads to Bathurst in career-best form, without the pressure of the title on his shoulders and with probably the best co-pilot in the business. Car 97 is going to be very, very, very, very hard to beat this December 5.
---
2. Triple Eight Race One
AFTER admitting that they felt like they had bungled their strategy on the grid by starting with the Uber-Soft tyre, T8 played the Safety Car game to perfection when they could and even double stacking couldn't stop them from nailing this race.
Used their excellent tyre management of the softer compound rubber to their advantage throughout the race when they switched back to the used Super Softs in the final stint, which worked beautifully when the rain came at the end, allowing SVG and Whincup to mow down the field.
This week, even Jamie moved out of the way for the champion-elect, locking the team into a 1-2 race finish that came from the clouds but also locked in the drivers' title 1-2, and the team title too.
Proof positive that, despite what some may say and the occasional blip on the radar here or there, this is the best racing team in Australia at the moment.
---
3. Taj Farrant
YOUNG Taj Farrant made the TRT Doric Power Rankings last year thanks to his absolute shredding of the National Anthem at Hidden Valley.
He and his axe were back in Sydney and once again delivered a rousing rendition of Advance Australia Fair, plus some more solo-ing as the field rolled off on Saturday night. A completely brilliant way to start the Saturday night show, this time with pyro.
The only way this could be more rankings-worthy would be if he was, for example, doing this on the roof of the grandstand.
---
4. Cam Waters
THE only people more relieved that they aren't in the bottom half of the Doric Rankings than Tickford Racing are those who write the bloody things, because it was getting old. What a comeback for Waters this was, sure, strategy and luck played the game but then again you have to make the most of such cards when they do fall, and the Monster crew did just that.
For a while it looked like Tickford would again go full Tickford and miss a spot on the podium after leading with half-a-dozen laps to go, but Waters held out his old mate Chaz to grab a well-earned podium finish and one that will be celebrated hard at the Ford squad.
Notably, this was the first time Waters had led laps in 21 Sydney Motorsport Park appearances. They will win Bathurst by a lap if that is anything to go by…
---
5. Anton de Pasquale
WHATEVER Anton and Ludo unlocked in car 11 before this Sydney swing continued to pay off, because their one-lap pace remains utterly astonishing. Topped both practice sessions, first qualifying by half-a-second and then the shootout by two-tenths on Saturday.
The way that kind of one-lap pace is going, it's not a question of who is going to be on pole at Bathurst, but moreso, how much will Anton get the top spot by?
---
6. Nick Percat
IS the Nick Percat WAU will inherit at the end of this season driving at the peak of his considerable powers? Quite possibly. After finishing eighth (because of course he was eighth. That's Nick's position. Eighth.), his pole lap in the rain was outstanding on Sunday, his best ever. It would be immense to see him depart BJR with a big result on the Mountain, and certainly would be deserved.
---
7. Supports
WHERE do you start?
Trans Ams were on point, especially with some specular antics in the wet, with some quality operators like James Moffat and Jason Bargwanna showing the field how it is done.
Super2/3 featured some very spirited racing, with full marks going to Tyler Everingham in claiming the win from GOAT-replacement Broc Feeney.
S5000, meanwhile, was wild and after an average start in race one, their product in the second and third races was outstanding.
And last but not least, Toyota 86s did Toyota 86 things, with Zach Bates proving he will go a very long way in the sport, as he continued to assert his dominance at the head of the field.
---
8. Chaz Mostert
A LITTLE under the radar in this Sydney swing but continues to showcase his ability and performance, especially when it's wet and he can overcome a WAU Commodore that's still not quite there yet in the dry. Season 2022 is going to be big for this team and Chaz will surely benefit from having someone as fast as Nick Percat in the second car.
---
9. The TV of Things
A highlight was clearly giving Will Brown a microphone for the Additional Driver session – see WHAT for details.
Elsewhere, James Courtney was also a Friday ring-in and was good value in the pits, ditto when Neil and Mark crossed to him on the warm-up lap of the opening race.
Another good value moment was Jess Yates' riding shotgun with Garth Tander in the pace car for a hot lap, with GT almost completely behaving himself, though we're sure we saw the "Oh, Shit" look in Jess' eyes when he tipped it into turn one…
What's more, the whole lead-up to Race 29 was outstanding as a TV product. Slickly produced, superbly directed and stage-managed. Built the hype without being overblown. Bathurst is going to rate its you-know-what off.
---
10. Sydney SuperNight
WE NEED to give a shout out to Sydney Motorsport Park, because even though we're all clearly pleased to see the back of the place, it did the job it needed to do.
And Saturday night was outstanding – the best crowd of any day of the four-week stretch and a genuinely excellent atmosphere and buzz around the precinct.
Our TRT insiders suggested that the Race 29 crowd was about 80-90% of the inaugural SuperNight event in 2018 – when it was a really unique and new thing – so to draw that number after four weeks at the same venue is a very good result for Supercars indeed.
The final event was the best of the lot – best supports, best on-track program, best crowd, and so on. So well played Sydney.
And the lights (did you know there are 138 towers?) have genuinely changed the game there. Aside from the fact they mean you can't see the rest of Western Sydney, which is good, they add so much atmosphere to the joint it's not funny.
It's a big-time for motorsport in NSW, what with Bathurst next, and then the Bathurst 12 Hour – Newcastle 500 double next February-March to kick off the 2022 year.
We're really glad their government likes car racing…
---
WHAT
Will Brown Reporting from the Hino Hub
---
Poor Bryce
---
Help the People, Please
---
Righto, Who Was It?
---
The Editor Totally Said This…
---
Carded
Which driver got carded while approaching their hotel bar to buy beers for his team during the race week build up?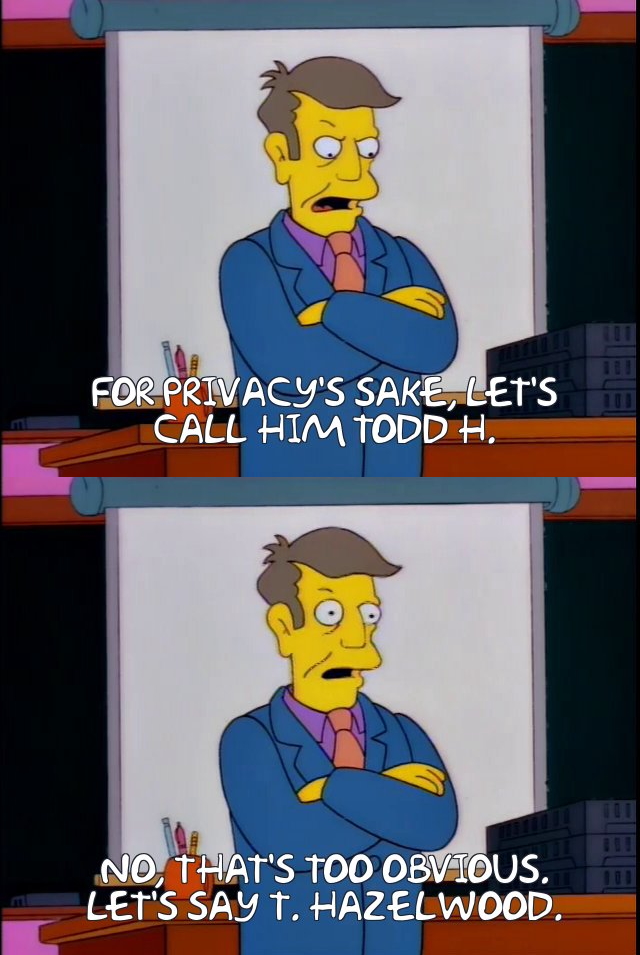 ---
PURGATORY
Matt Payne
WHAT. A. ROLLERCOASTER. The Grove equipe's prodigy is on a crash course to the top, with the 19-year-old Kiwi set to replace Andre Heimgartner in the main game next year.
One small issue – the team has been forced to apply for a Superlicence exemption to allow him his place on the grid, with his Super2 debut giving the adjudicators a lot to talk about. Topped mid-week testing, practice one, and likewise led the co-driver session for main game cars. Backed up with second in qualifying, from which point his weekend unravelled.
Stalled on the grid and lucky not to be cleaned up, he later spun on his way back through the pack before classified 16th of the 17 Super2 entries, just behind Nash Morris, the leading Super3 entry.
Comprehensively knocked down the turn one tyre walls in a wet and wild second race. He clearly has the speed, but will have to tidy up everything else at Mount Panorama.
---
David Reynolds
…and, he's back! Vaccine issues aside, the sport is better when all of the big players are in attendance – see the "Tweets" below for evidence.
Once again, Reynolds absence and return were largely glossed over in media circles. Outside of a couple of friendly TV interviews on Sunday after his shootout lap and on the grid, the only time the media has broadcast a public statement on the issues came behind the Herald Sun paywall, here.
Some pertinent quotes from the story included:
"I got an exemption from my doctor because of a health concern and that went through to Victoria Health, Supercars and NSW Health," said Reynolds.
"It was a technicality and they challenged me on it. I had to speak to a doctor and after that they decided to revoke my exemption.
"I went and started the program straight away once I learned I would need to be vaccinated to continue racing.
"I followed the health guidelines that were set. I was willing to do anything that was required to get back racing as quick as I could."
---
NOT
1. Sunday Conclusion
THAT was all a bit abrupt, wasn't it?
Clearly, there was a desire to cull the coverage at 4:30pm (an hour before the planned Channel 7 cut-off) due to rain stopping play but even so, it was all very awkward. There was a brief chat with SVG, who was handed the Beaurepaires Sydney Cup and promptly walked away from said Beaurepaires rep while failing to accept his cheque.
Then there was a quick sum up from Jess, and we were out. All over. Live TV giveth, but it can also take it away and TV producers hate nothing more than filling time in a rain delay, or in this case, a cancellation.
There were significant – and we mean, big – plans to celebrate Shane's championship on Sunday afternoon following the race, but clearly, the cancelled race and a desire to just move on with life and head to Bathurst ensured that the title celebrations will have to wait until the end of the Great Race.
A thoroughly strange way to end a totally strange day.
---
2. Sunday Rain
UGH. It's always difficult when situations like this happen because in reality there are two things that could have happened: the sport cops it for not racing, or the sport cops it for racing and it turning into an utter horror show of endless Safety Cars, beat-up cars and drivers in peril.
There was a 10% chance that they would have put on a decent race, but really an each-way bet that whatever happened it'd be a colossal disappointment.
We honestly don't know where we stand on the whole 'should they have raced or not' debate, though definitely more could have been done to thank the fans who did show up and who tuned in to TV.
It's easy to suggest that Dunlop should produce monsoon tyres, but who will pay for that? At some point, no matter the tyres, tracks will become unusable if there is enough water on them.
It's frustrating that from the highs of Saturday night the 'regular' season should have ended the way it did on Sunday.
But one way or another, Sydney's absolutely shocking weather won the day. It was raining when we arrived first thing, it was raining all the time we were there and when we left, it was still pouring down.
---
3. Turn One
IT'S a great corner, truly one of SMSP's best – a corner of consequence and peril and there are all too few of those left in the sport. But really, it's probably the reason why we didn't get a race in on Sunday after race control got trigger shy after the fracas in the Super2/3 race earlier, and the subsequent lengthy barrier repairs.
---
4. Team Sydney
IT'S very symbolic of Team Sydney's year that Sunday's race was cancelled, because despite making the shootout, it removed any real chance of them making up for the embarrassment that was Saturday night.
For a proven winner like Fabian to qualify stone motherless last is one thing, but to then manage to balls up the pit stop and fit both compounds of tyres – hards on the back, softs on the front – is just an inexcusable error that shouldn't occur at this level.
And then Garry Jacobsen ran out of juice.
Every championship has a team that spends more time at the back of the grid than not, that's just how sport works, but on Sunday night it was appropriate that these two bright yellow Commodores were Hi-Vis yellow..
---
5. Track Extremities
RACE ONE of the S5000 Tasman Series really only lasted a lap and while it's up to the drivers to stay on the track, in the end the circuit itself needs to be up to the job too. After three weeks of relentless bashing by the Touring Cars, the exit of Turn 7 had been dug up into something akin to the grand canyon – so when an open-wheeler riding 60mm off the deck dropped a wheel off, it turned it into a good impression of a canoe ground out on a rocky beach.
The net result were a swathe of damaged rear suspension components on account of the cars smashing the holes, which lead to exciting moments like the below.
The S5000 field were educated on the perils of not running wide at Turn 7, but the issue could have been removed all together via some remedial work to the back of the kerb should one run off by accident anyway.
---
6. Late Friday Start
If you were anything like three-quarters of the TRT team, you were interstate, probably at work, most likely running some sneaky Kayo on a semi-hidden browser tab. While on-track action at SMP kicked off at 12:55pm with Trans Ams, S5000s, and Toyota 86s, it wasn't until five minutes into the Super2/3 session that we saw any track action. Granted, it was just practice, but race cars going around a race track is better than work on a Friday afternoon…
---
7. COVID Beware
It turns out, we might not be entirely out of the woods just yet. Take Dilan Talabani's enforced absence from Friday's proceedings for being a casual contact with a case. While restrictions are clearly easing, it will still be prudent to exercise a level of caution in the run up to Bathurst…
---
8. Virtual Billboards in the Rain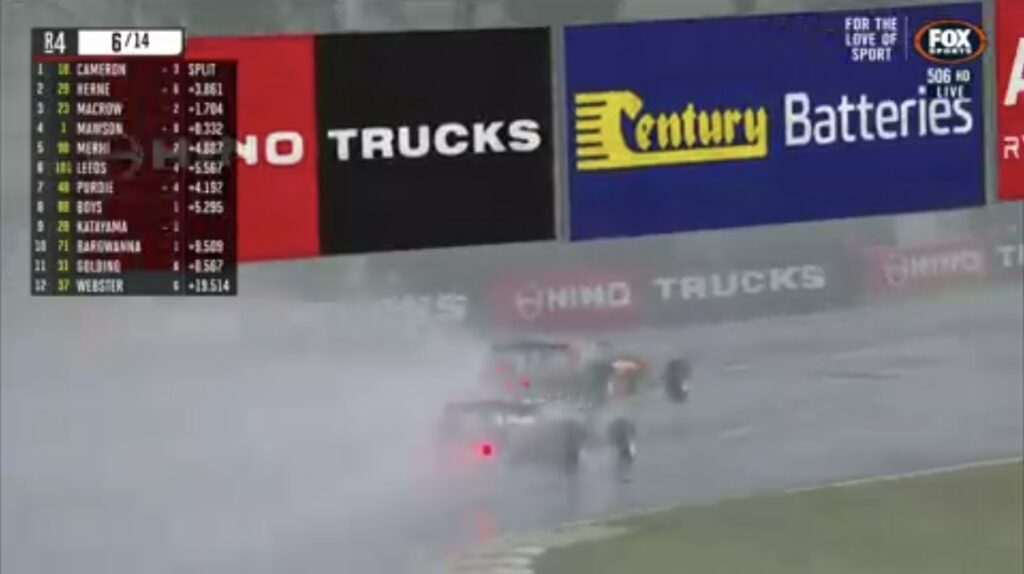 ---
9. What the Bloody Hell to do Next Weekend?
Write your response on the back of an envelope, and send it to us care of @TheRaceTorque.
---
TWEET
Doric Guy Update
---
Reynolds Returns
---
Putting Photographers Out of a Job
---
Race 1 Start…
---
A Bit To Take In
---
So Long SMP…
---
MEME