DORIC POWER RANKINGS: Sydney, Take one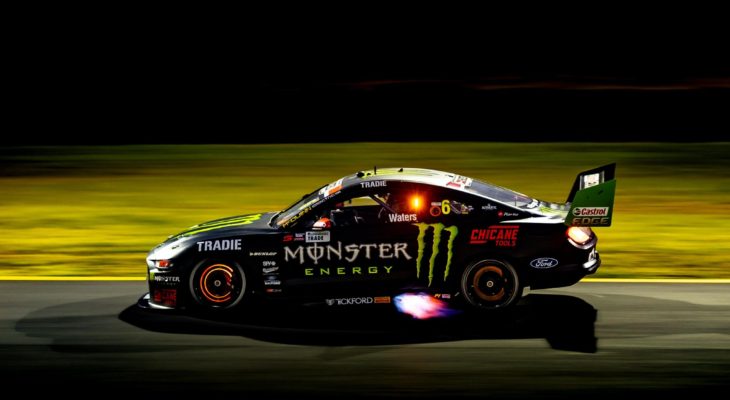 THE TRT Power Rankings triumphantly return!
This time, they are adorned with the branding of long-time supporter of motorsport Doric (use promo code 'TRT' in their online store to get 25% off), with our usual mix of the Hot, the Not and the downright ridiculous from each Supercars round.
If you're new to the rankings world, the lists are comprised of our own editorial team and your well considered and informed feedback generated via our social media platforms, via @theracetorque.
The Rankings are a mixture of serious analysis from key topics, to highlighting some of the more light-hearted moments from each weekend.
After all, this whole thing is supposed to be fun, right..
Thus, with the preliminaries out of the way we delve right into the things that matter at the pointy-end of the HOT list.
Read on..
LEAD IMAGE: Andrew Hall / sceneonearthphotography.com
---
---

---
---
HOT
1. Dick Johnson Racing
FOLLOWING a patchy start to the season as their new combinations settled into 2021, DJR were back to their dominant best of the last few years at Sydney Motorsport Park, and it was only a combination of a bad start – Anton – and cruel luck – Will – that stopped them from sweeping every single session.
Anton's best ever Supercars weekend was anchored off the back of his qualifying pace, which saw him on pole by a combined margin of 1.5 seconds across the three sessions. Race 1 was clinical, Race 2 unfortunate at the start but still pacey while race 3 was an exercise in excellent race management as he looked after his older rubber long enough to stem Will Brown's tide when needed.
Will Davison was as strong as he's ever been since jumping back to DJR and the heartbreak of his Race 2 issues won't overshadow his strong performances across the event. As a reward, he's now third in the championship, back to his consistently accumulating best.
If DJR turn out four consecutive weekends like that one, they are going to have a lot of excess trophy baggage when it comes time to return to Queensland in mid December.
---
2. Erebus
WE KNEW Erebus would turn things on occasionally in 2021 – Brodie Kostecki at Sandown being the ultimate example to date – but we're not sure anyone expected the onslaught they delivered across the three races.
Erebus had a contender for a podium in every race with Brodie Kostecki and Will Brown both supremely fast, consistent and combative all the way through. Brodie's drive to third in Race 20 was impressive while Brown should've been second had it not been for the pit stop gaffe that has been well promoted.
And then there was Brown's charge in Race 22, scything time out of Anton and challenging for the lead before he ran out of puff with his Dunlop's. Either way, it was a massive point proved and it was impossible to not love the enthusiasm and the plain, pure hardcore racer attitude both drivers showed in every race.
Executing this kind of form every weekend will be key to determining if Erebus' rookie pair are legit regular contenders, but there's no doubt that the dynamic duo were box-office stuff in Sydney, week one.
---
3. SVG
WHAT else is there to say? Finished Race 1 second despite a damaged tyre. Won race two after a banzai opening lap and then consolidated fourth in the finale' when he was out of rubber after a great stoush with Whincup. All through the process he extended his championship lead to a point where he could take next weekend off and come back in week three with more than 30 points up his sleeve. The scary thing for everyone else is that you know there's no way he'll do that. Shane is in ridiculous touch this year, and 103 days parked up did nothing to change that.
---
4. Racing Under Lights
IT'S JUST better, right? The cars look cooler, it all looks faster and you can't see the rubbish tip to boot. Sydney Motorsport Park is far from a perfect venue but the effort and dollars invested in the lighting system is one of the best innovations in Australian Motorsport for a long, long time. TV ratings were strong and as the Covid-restrictions ease, so should the crowds as well.
That there'll be two races in the dark next week, including one on Sunday evening, is a good thing indeed – and that's before you even think about the fact it's much easier explaining to your significant other why you're cracking another Beer at 7pm, rather than doing the same at midday..
---
5. Race Three Start
Fantastic motorsport. Lets just let the following tweets and accompanying video do the explanations here.
---
6. Neil Crompton
WE GET the whole 'welcome back Neil' thing has been going on for a while now – and knowing NC, he's probably gritting his teeth every time someone says 'welcome back' – but it just seemed right that the voice of the V8's was back where he was supposed to be on the weekend. An easy HOT addition for this round and that's before you get to some of the absolute gold he effortlessly rolled out each race.
---
7. The Telecast
A RANKINGS favourite, once again the TV product gets a nod here. Aside from what we suspect is a ridiculously challenging and complicated political minefield integrating two separate broadcasters, each with their own agenda, into the one feed (though it was seamless, and we have to say we love the Jess Yates / Mark Beretta double act), the coverage itself was great.
Cable Cam across the straight was excellent, and the TRT crew were also big fans of the 'Cine Cam' addition to the pit lane coverage. If you're wondering what that was, it was the camera where everything looked like it was in a movie… you know.. 'portrait mode' on your phone. Cool addition.
Channel 7 gets a massive pat on the back for their continued use of side-by-side coverage during commercial breaks, while the combination of Perkins, Tander and Neylon in pit lane was particularly effective.
Larko is in the Rankings Hall of Fame already, but him being locked in DJR's Queensland base worked well, and seemed to allow him more time to scribble on the whiteboard which was as amusing as ever.
a
---
8. Tim Slade, Blanchard Racing Team
WE love what BRT and Tim Slade achieved on the weekend. Not only did their new livery look superb, once again they used canny strategy and strong car speed to deliver the man with the best jawline in the sport finishes of 10th, 6th and 9th across the three races. Oh, and while we know they do their own thing, they still share a boom with Tickford Racing.. and it is a Tickford-built car.. and they absolutely smoked their garage mates all weekend.
The little team that could.. did. And the Rankings loves few things more than that.
---
9. Sport Sedans
SPORTS SEDANS are an automatic addition to the Rankings Hot list the moment they are included on a race meeting.
That they provided entertaining motorsport, what with the two V8-powered Camaros ganging up on Brad Shield's rotary-powered FIAT, was merely a bonus. .
---
---
10. Supports
SPEAKING of support categories, one of the few good things to come out of COVID-19 has been the addition of some support categories on Supercar events you wouldn't ordinarily expect.
The big Sports Car field on the weekend was one example and was entertaining, while the V8 SuperUtes finally turned on the biff and bash we have long hoped for – even if the competition still has substantial room to grow – and the 86s were solid.
Formula Ford(!!) is on the card next week and we've reserved a spot in the Hot list for that too. Hope they don't prove us wrong.
---
---
MIXED EMOTIONS: FRIDAY EDITION
TRT has been resolute in our opinion that there is too much practice in motorsport, so Friday's on-track return provided mixed feelings for two of our editors.
---
---
WHAT
Who is that #DoricGuy, anyway?
Sigh
JUST when we thought we were done with the Supercars' mullet thanks to Macca Jones electing to get a post-Covid haircut, Cameron Waters rolls this abomination out.
The caption to this piece of Twittering is ironic because neither Cam's hair, nor Tickford's cars were built for speed on the weekend and if it wasn't for the fact we didn't want to rail on the team too much, this would have been a section below..
---
Big Time Movie Sponsorship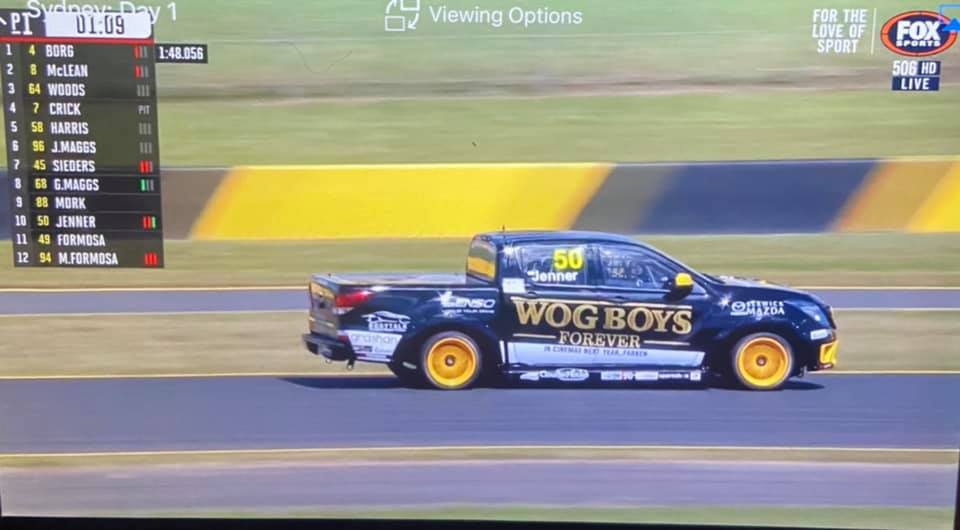 ---
Brad Jones Commentary Burn
When asked about the exodus of folk leaving the team recently, Bradley compared it to TV land at the end of last season. This is commonly referred to as a 'sick burn' and only Brad could get away with this.
---
Larko's Back!
---
Missed Opportunity
---
Face Watch: November 2021
---
Go and look up that Toyota. It was definitely a 'What' kind of car.
Is this a thing?
We are going with 'No, it is not a thing'.
---
NOT
1. Tickford Racing
TICKFORD FANS, and perhaps the team themselves, might argue that their race 22 performance should have removed them from the top spot of this particular section of the Power Rankings – but their spot here was well and truly locked in well before the final race of the weekend.
Keep in mind, this is the team that entered the weekend third in both the drivers' and teams' championship – but in the first two races they may as well have been racing over on the new Sydney Speedway.
Much as it did in Townsville, the yo-yo of performance frustrations has continued for the Campbellfield girls and boys.
While it seems like they made headway in the final race – which will hopefully set them up for bigger things next weekend – you don't need us to tell you that this was a horrible weekend for the Melbourne squad.
Just a few rounds ago we were all hailing the coming of Cam Waters as a regular contender for race wins and, possibly, a championship – but lets be real: as long as Tickford continue to be this inconsistent they're not going to win another title for a long time.
Teams like Walkinshaw (rebuilding) and Erebus (two rookie drivers, etc) have some excuses when they roll out speedy one weekend only to go MIA the next, but surely Tickford should be at a level beyond that.
The sport is better when Tickford is winning, but much like Cam Waters new haircut, the first Sydney weekend was just terrible for this team.
Tickford are a great racing team. You don't win races in Supercars if you aren't world class. But nailing Triple Eight-style consistency week in, week out, could be perhaps the biggest test of their true metal yet.
---
2. DJR's Race 21 dramas
RARE a team makes it so high up at both ends of the rankings, but it was broadly agreed that Race 21 was a shocker.
And it speaks volumes that a 'shocker' is getting cars home in second and fifth.
Anton's pit stop issue was an honest mistake, sure, but not a great look and ultimately cost Anton a stack of points and the team a stack of cash.
And then there was Will Davison's electrical glitch, that absolutely cost him the race thanks to the time lost as he came into the lane while desperately trying to avoid getting done for pit lane speed.
Will had a super weekend and is incredibly consistent, but he's now gone since October 2016 – when he last won Bathurst – since he grabbed a win and the emotion one of Supercars' most experienced hands showed after his near-miss run to second position showed how much it means.
At the moment, these little one percenters are the difference between an all conquering 2020-spec DJR and the one we find this year.
---
---
3. Erebus' Race 20 stop
UNFORTUNATE stuff like this has to be highlighted, which means it ends up here. Everyone knows by now it probably cost Will Brown a certain podium, and might've cost him a win. Rough sport, sometimes.
---
4. Sports Sedan Fire
WE DON'T like bringing the attention to issues like this, however when Nick Smith's RX-7 began to burn in the early Sports Sedan race on Saturday it did feel like an age for any help to be forthcoming – much like it did up in Townsville when Jack Perkins had his BBQ.
It's never easy managing a race from race control and coordinating the movements of the officials in moments like this, but it never stops being incredibly hard to watch and sometimes downright scary whenever it feels like things are moving slowly when it could or perhaps should be different.
---
5. Matt Stone Racing
OKAY, MSR's young chargers are not that high up in the championship – but what on earth was up with the Queensland Commodore team on the weekend? They. Were. Nowhere. Back of the field performance across the weekend and never really even looked like popping up in the top half of the field.
MSR has been fun this year in that every now and then, Goddard or Kostecki will surprise and appear in a shootout, or in the top-10 of a qualifying session – or towards the front with a big call on tyre strategy – but that was all mysterious in their absence all weekend.
The only time the team got mentioned on TV was when Zane's lack of a 2022 seat was mentioned.
It's okay to have a bad weekend.. but to have a bad weekend and be anonymous as well.. that's a killer!
---
6. Toyota 86 Pile Up
WE probably don't need to type much here. Owch.
---
7. Sports Sedan Stack
MORE Double Duties happening in the Rankings this week than on the Mountain this December, it seems. This was not a good shunt for Mr. Bullis and his Corvette.
NOTE: We may feel *slightly* awkward based on our tweet below, too.
---
8. Don't tell me that's a light show..
IT'S NOT that we were underwhelmed by the 'Light Show' at the end of Saturday night's affair…
No, actually, we were. Totally.
Please see the meme below, which has gained automatic entry in the Meme Hall of Fame (Which, incidentally, we have just created) below.
---
9. Going MIA: Never Again
SCARY how this worked out, right? Let us never be apart again, friends.
10. Punters trackside
WHILE it was nice to see people spread out around the massive SMSP facility – safety first – it still sucks to see so few people at a race meeting. We'll say straight out that there are still crowd caps in place for major events as New South Wales continues the process of opening up (and we're still not sure how all-seated Stadiums can get more than what is essentially several hundred acres of open paddock, but anyway) so we never expected the circuit to be full.
What's more, SMSP's track record of drawing punters is pretty average at best.. and there's four weeks worth of racing to come, so people will pick and choose.. so with all being said and done, it's hard to get a read on where the weekend's attendance sits based on the various restrictions and everything else.
And it's better than having no one there at all, of course.
Having said all that, we can't wait for things to return to normal – or at least to a point where we can get fans back to the track in greater numbers.
---
TWEETS
Word from Sleuth HQ is that Noonan has engaged his lawyers.
---
Fame II
What's more, on Sunday Craill's first Supercars report followed an interview with Cricketing god-among-men, Ian Chappell. He's still not shut up about it. Craill, that is – though we'd like to believe Chappelli is a Supercars fan.
---
Sums up things nicely
---
You love to see it
---
---
MEME HALL OF FAME
---
---
MEMES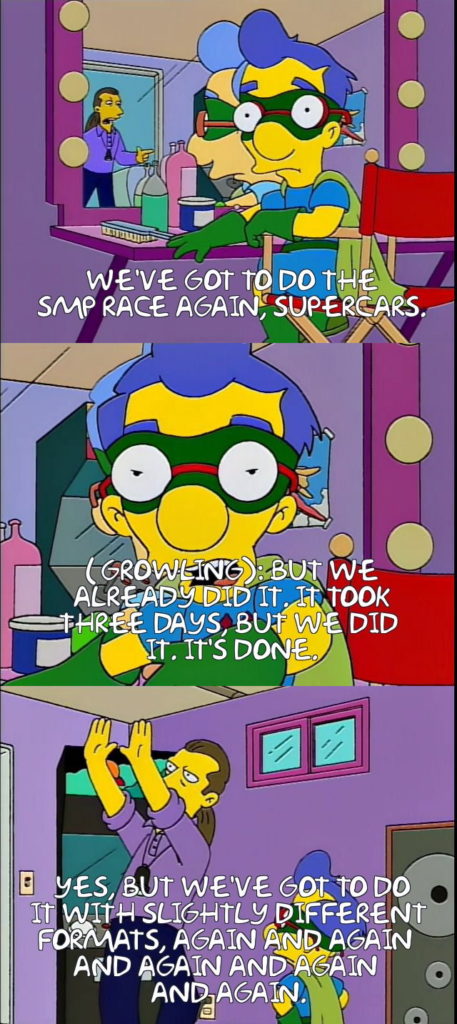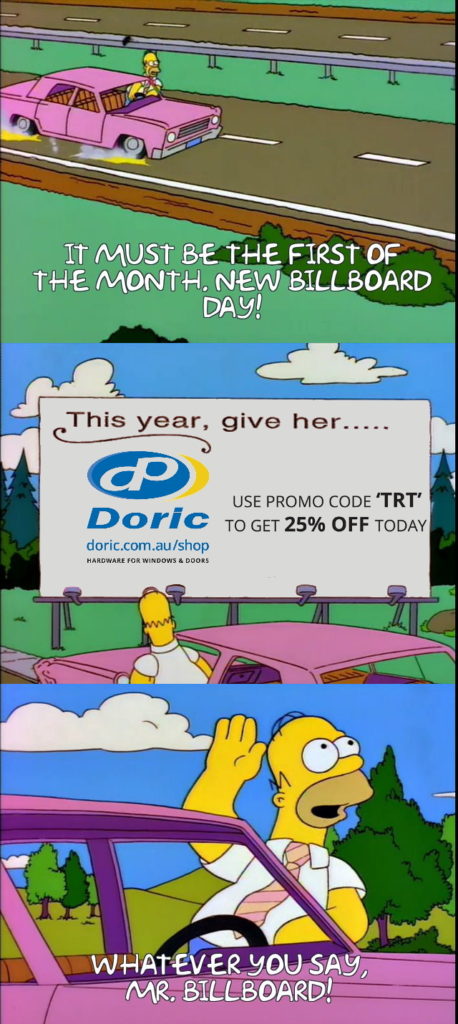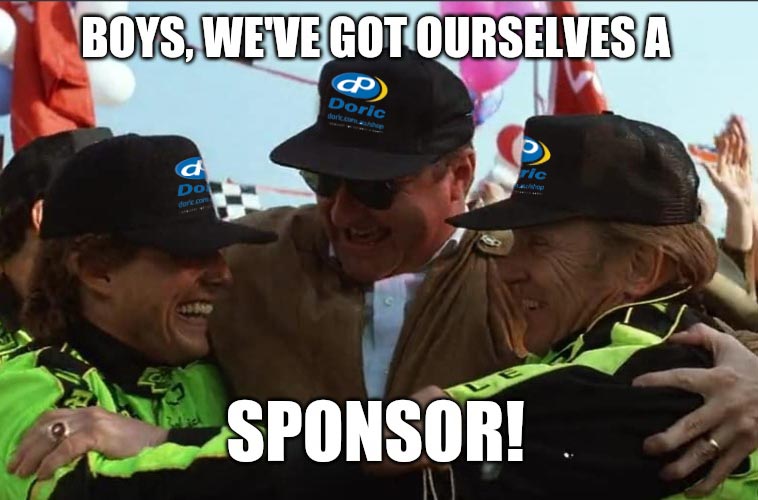 ---