BATHURST 1000: You have to watch these epic Bathurst TV intros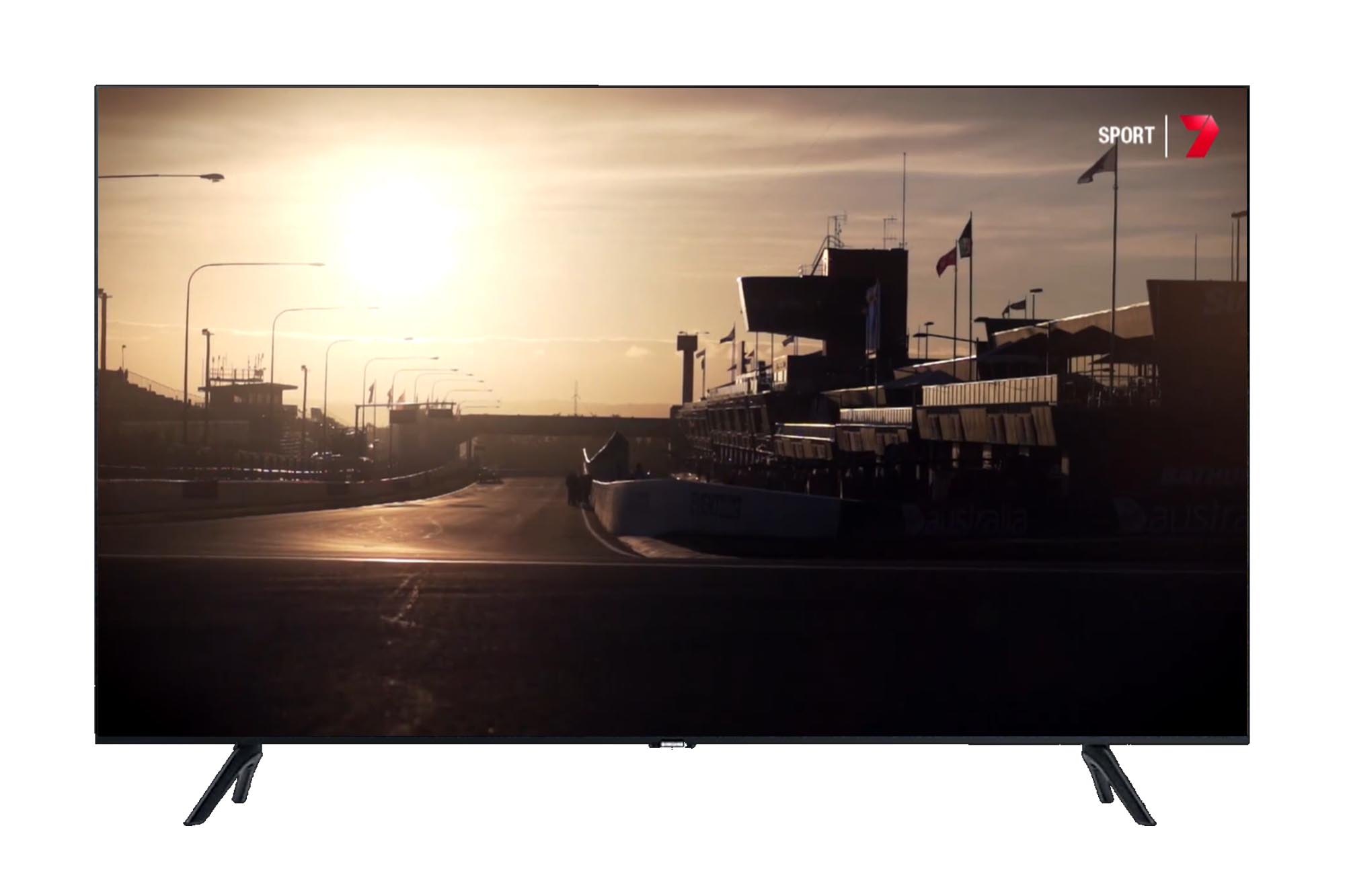 THERE'S nothing like a lengthy, emotive piece of television to get you fired up for the event ahead – and Bathurst is famous for delivering plenty of those.
Between Channels 7, 10 and Fox Sports, the Great Race coverage has always been superb no matter the year or the broadcaster producing it.
The very nature of the race and its remarkable history over so many years just lends itself to epic pieces of TV production that move you, excite you and sometimes may even cause you to emote.
A well-produced opener to a broadcast can enhance the following hours in front of the box and Bathurst's rarely disappoints.
TRT has run a version of this story for the last three years, and we'll keep doing so as long as the networks covering the race continue to churn out such immense content that we are fortunate enough to view each and every year.
The 2021 edition of the Great Race has already added another excellent chapter to the Bathurst intro lexicon – what's your favourite?
Have another to suggest? Hit us up on socials @theracetorque and let us know!
---
2021 CHANNEL 7 BATHURST 1000 PRIMER
BRUCE! The voice of Australian Sports broadcasting – and a former Seven Network Bathurst coverage host – voices this emotive piece produced by Channel 7 that ran at the end of their WBBL Coverage on Saturday and has since been airing all week on their socials.
This is one of the more convincing pieces put together that focusses on the people we've seen in a long time – quite literally pulling off the helmets of the starts and getting to know them better.
An awesome production and absolutely worth watching at least five times.
---
2021 FOX SPORTS – HIGHWAY TO HELL
FOX SPORTS answer to Bruce McAvaney is to roll out some of Australia's most famous hard rockers – ACDC. Their epic tune 'Highway to Hell' headlines their 2021 intro, which sets the scene for all the good things about the Great Race.
2019 FOX SPORTS INTRO
A CO-PRODUCTION between FOX and Supercars Media, the 2019 Great Race introduction is one of the finest ever.
The re-creation of Fabian Coulthard's rollover is, in our opinion, could be one of the most impressive pieces of TV included in a Bathurst coverage yet.
This is an emotive, remarkable piece of TV that proves the world-standard of Australian motorsport TV coverage.
---
2017 CHANNEL 10: 'THERE'S NOTHING LIKE IT'
CHANNEL 10'S PIECE from their coverage of the 2017 Great Race is amazing and quickly went viral.
No one exudes a mixture of passion, emotion and knowledge than Mark Larkham, and this near-10 minute piece showcased all of it; and more. Wonderful TV and if you wanted to introduce someone to Bathurst, you'd show them this first.
---
2011 CHANNEL 7: THIS MOUNTAIN
A really nice piece from Channel 7 called 'This Mountain' which just does a nice all-round job of making all the famous moments from the race get the hairs on the back of your neck stand up.. again.
---
2010 CHANNEL 7: RUSSELL CROWE
"HOW can a scenic road built for Sunday drivers be the mecca for Motorsport?" narrates Russell Crowe in this 2010 Channel 7 production. This is up there with the better intros done for The Great Race. Magic.
---
2007 CHANNEL 7
THE 2007 race was a cracker and the intro to the Channel 7 Broadcast – their first back on the hill after a decade of Channel 10 coverage – did the trick to kickstart a pretty amazing day.
---
2005 CHANNEL 10: 'WHEN MEN AND MOUNTAIN MEET'
SHORT, but nicely done by Channel 10 back in 2005. Billy woods narrates a super piece based on a piece by the poet, William Blake.
---
2004 CHANNEL 10
THIS one is cool for all the legends of Bathurst included in Channel 10's primer for the 2004 race. Worth a watch.
---
1995 CHANNEL 7: BOYS FROM BATHURST
NOT QUITE an intro, but we'll let it slip through because it fills the same criteria. Nothing like a bit of mid-90's country music and fender-bashing old-school Touring Car Racing to get the heart going. Classic!
---
BONUS: CROMPO'S LAP
NOT Quite a telecast intro, but a fantastic piece none the less as Neil Crompton takes a walking tour of the Mountain, complete with some amazing vision, editing and music.