EMBEDDED: A Bathurst week with CoolDrive Racing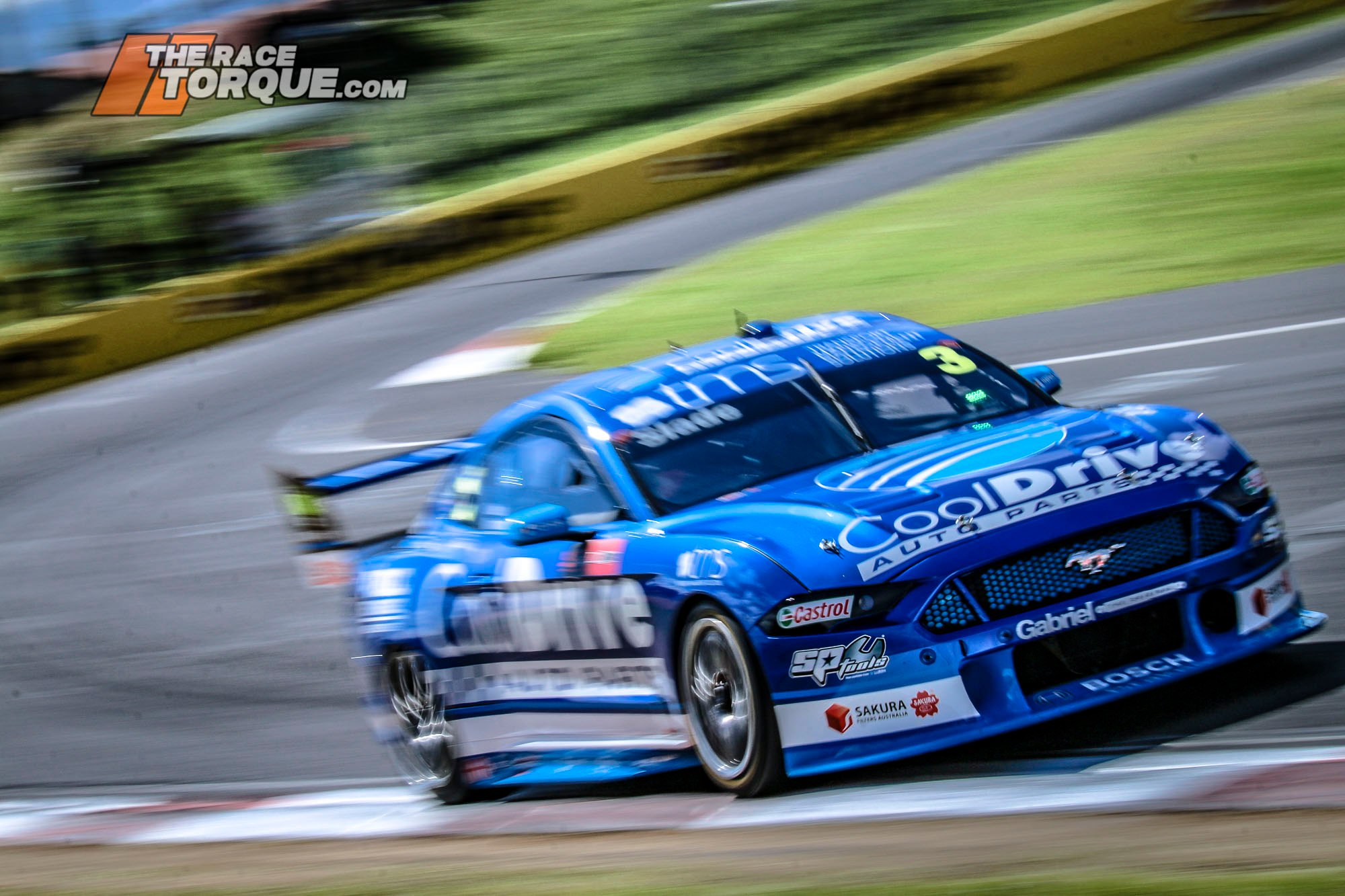 IT'S not often you get a chance to embed yourself within a Supercars team tackling the Great Race – but that's exactly what TRT's Dale Rodgers did at this year's Bathurst 1000. Thanks to CoolDrive Racing and the Team of Tim's, here's a blow-by-blow account of their big Bathurst week.
The teams competing in the Repco Supercars Championship are a mix of juggernauts such as Triple Eight Race Engineering and Dick Johnson Racing to smaller, leaner operations like Matt Stone Racing and Team 18.
In between are successful and well-run race teams who regularly pick up wins and podiums. The likes of 2021 Bathurst winners, Walkinshaw Andretti United, Tickford, Brad Jones Racing and more recently Eerbus are all able to covert a weekend into success at any track the circus visits.
Teams that decide to move up from a junior category such as Super 2 or Porsche Carrera Cup have been fewer and fewer in recent years as the restricting of the Racing Entitlement Contracts and the actual cost of mounting a sustainable campaign are barriers just too high to climb.
Tim Blanchard and his family owned CoolDrive automotive supply business is one team however that has completely re written the rules.
Blanchard is the third generation of a passionate motor sport family who unlike many before them has woven the sport into a business marketing program many would be envious of. Tim's father John was himself a successful racer in Formula Ford and in the Super Touring era.
Following in his footsteps, Tim was Australian Formula Ford Champion in 2007 with the crack Sonic Motor Racing Services squad. A year later in 2008, he was runner up in the British Formula Ford Series. Blanchard was unable to secure a drive for the 2009 season when like so many before him the cost of competing at a high level in Europe saw him head back to Australia.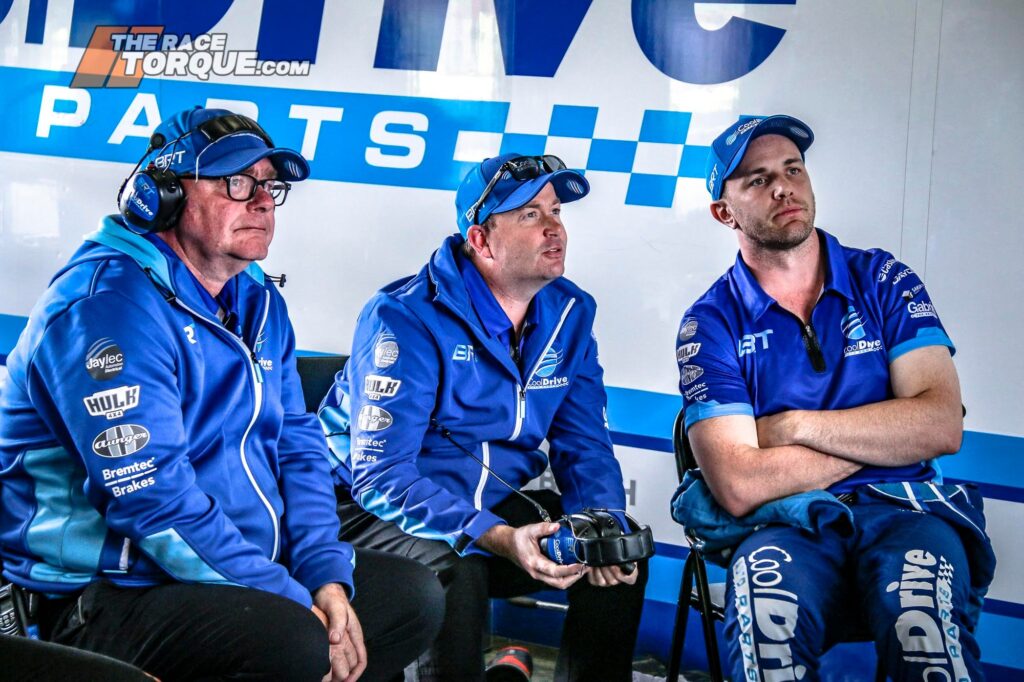 He moved into the Dunlop Series (Super 2) in 2010 and enjoyed a great run with Sonic and then Matt White Racing, but the big step was full time main game entry in 2013 with Dick Johnson Racing. This was also the beginning of the CoolDrive brand being seen in the Supercars Championship.
Whilst Tim did not enjoy the success in Supercars he had in other formula, there was a long-term plan being hatched.
In late 2016 Tim Blanchard became a Supercars owner/driver, having completed the purchase of a Racing Entitlements Contract from Super Black Racing. According to Blanchard, purchasing the REC was more about securing his long-term future within the sport, rather than his short-term future as a driver.
"Long term, we would like to have an ongoing involvement in Supercars and saw the REC as an opportunity to do so," said Blanchard in an interview with motorsport.com at the time.
"From a personal point of view, I am quite interested in the management side of Supercars and this was an opportunity for me to start preparing for a continued involvement in Supercars past my driving career." he added.
They would be prophetic words: Fast forward to December 2020 and the Blanchard Racing Team was born. Now almost twelve months to the day, Tim Blanchard and his small team has rewritten Supercars history of being possibly the most successful single car entry ever to come into the sport.
The process has been carefully developed in the CoolDrive boardroom with clear and measurable goals, feeding through to a small band of hand-picked employees that form the Blanchard Racing Team.
Clearly an important part of this puzzle is the driver and as such Tim Slade was chosen to lead the charge. Whilst the ups and downs of the season have been well documented, The Race Torque followed the team's campaign at Bathurst and were given access and insights as the race weekend unfolded.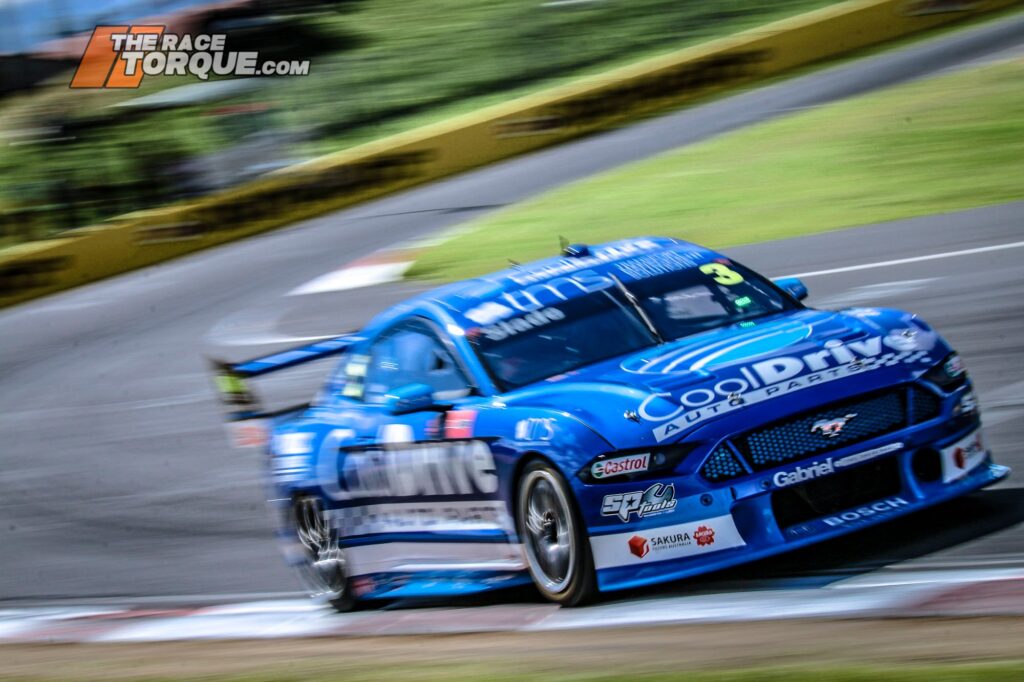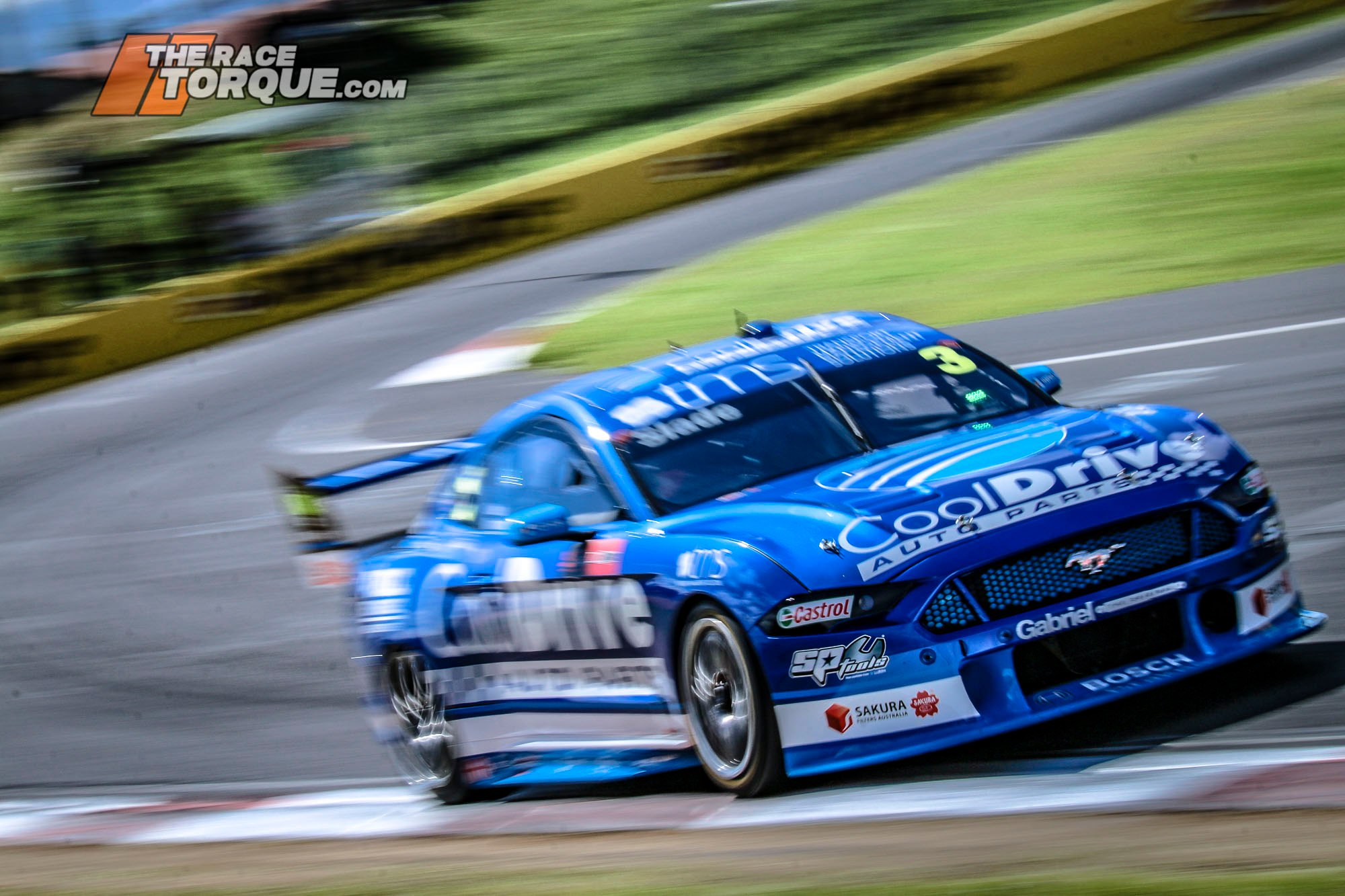 The road to Bathurst for the CoolDrive team saw a trip back to Melbourne after the fourth Sydney Motorsport Park event, then a turnaround and back on the road to NSW. Considering this is a team with only five full time employees, the size of their task becomes clear.
Practice is a long affair at Bathurst culminating in a Top 10 Shootout for ten of the twenty-five entries. Not making the Top 10 will mean their grid spot is set on Friday and after lunch on Saturday, there is no more track time until raceday. This is how the Blanchard Racing Team approached their 2021 Bathurst 1000 campaign.
---
DAY 1 – THURSDAY, 2 DECEMBER
TWO PRACTICE SEESIONS – ONE FOR BOTH DRIVERS / ONE FOR CO DRIVER ONLY
Practice 1: P6 CoolDrive Racing Tim Slade 2:05.4113
Practice 2: P14 CoolDrive Racing Tim Blanchard 2:06.7374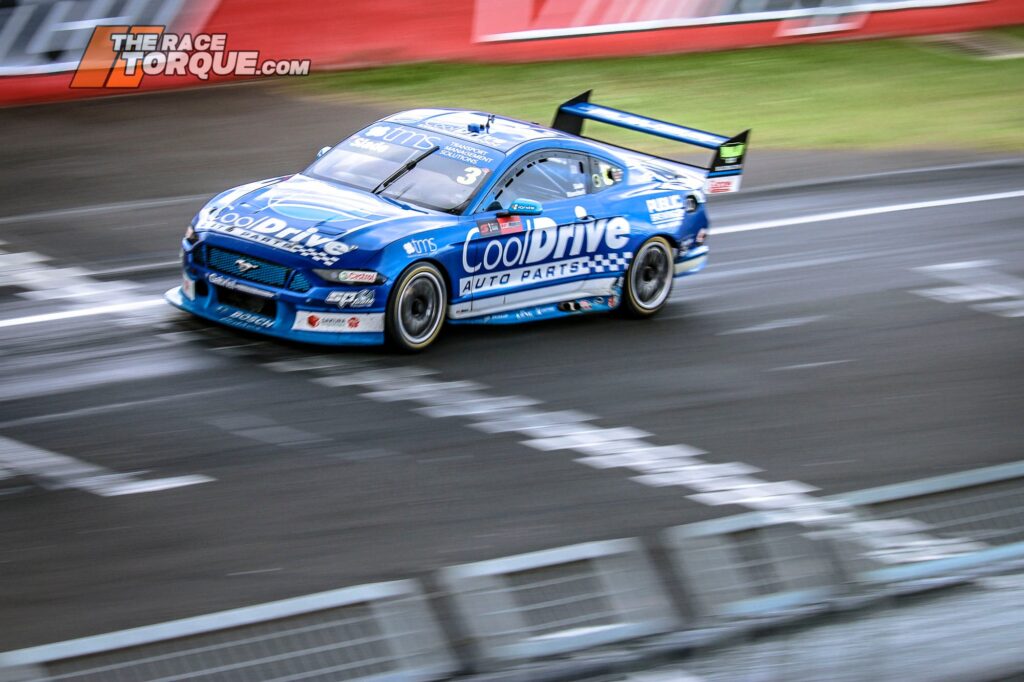 First day on track and the #3 CoolDrive Mustang was comfortably in the Top 10. Slade quickly up to pace and the team was encouraged by the first hour of practice.
The second session was for co-drivers and Tim Blanchard was in the car and running well. His final lap should have seen him in the Top 10 but was red flagged.
Team Manager Brendan Hogan summed up the day as a positive and mistake-free start.
"We got through the first session pretty well in P6. We were happy with that as Sladey got some traffic on his first lap and he then bettered his time on the second lap on the only set of green tyres we used. In the second session Tim B was in the car and felt comfortable straight away, he was fast in areas of the track where you need to be and if we hadn't got the Red Flag at the end he would have been P3," Hogan noted.
"This place is just about minimizing errors, so if we do that, we have a great chance at being in the Shootout."
Tim Blanchard added: "Not a bad start to the weekend. The car is good straight out of the box. We are all comfortable where things are at and now, we just keep chipping away at it, and aim at the Top 10."
Noticeable in the garage on Day 1 was how calm and methodical the small team was. It is a family affair too as Tim's mum was on hand to head up catering and more of the extended family assisting with all sorts of chores from stacking fridges to wheeling tyre trollies.
---
DAY 2 – FRIDAY, 3 DECEMBER
TWO PRACTICE SEESIONS – FOR BOTH DRIVERS
QUALIFYING
Practice 3: P10 CoolDrive Racing Slade/T.Blanchard 2:05.2485
Practice 4: P6 CoolDrive Racing Tim Slade 2:04.9104
Qualifying: P4 CoolDrive Racing Tim Slade 2:04.1540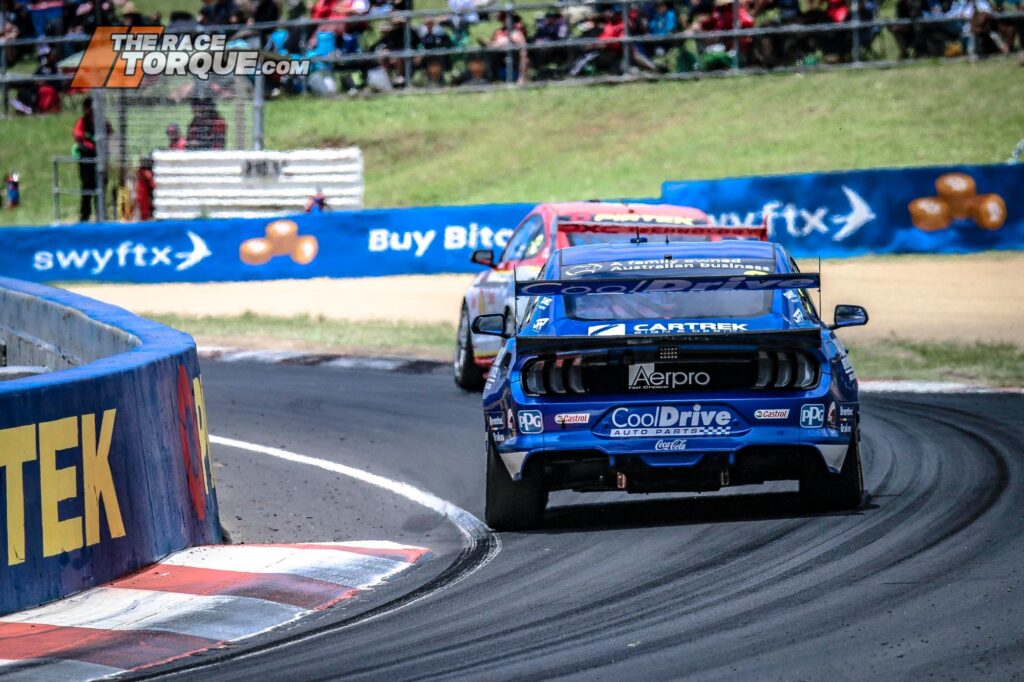 Other than the race itself Friday qualifying is the most stressful day at Bathurst. The day dawned sunny, and temperatures were rising through the day. The practice sessions were used for both drivers to gain valuable seat time with the primary focus to get a good qualifying set up for the late afternoon 40-minute qualifying session.
Tim Slade did the bulk of the running and placed the CoolDrive Mustang GT in the Top 10 in every session.
And so, to Qualifying. Slade was hovering around the bottom of the Top 10 in his early runs but had to dig deep on his very last run when he had dropped to P11 to ensure the CoolDrive car made it.
There was plenty of tension with the crew watching the micro splits as the clock ran down. Slade was baulked on his first attempt and had to go again crossing the control line with a minute to spare. Engineer Mirko was banging the desk as he saw the sectors roll out and the team was rewarded with a stunning final lap to place the #3 entry in third place.
"I'm going to put Tim in the car for the start, then swap to Tim at the first stop.. Tim will probably then double stint..

Team Manager Brendan Hogan has a sense of humour..
Tim Slade provided the insights: "We had a pretty big dip on the final run, and it was very rewarding to see that time come on up on the dash. I knew with the chunk of time we gained it would we be in the ten, so yes it was very cool. Massive credit to everyone in the team. It gives me a lot of motivation seeing how much work the guys put in."
Tim Blanchard chimed in: "We were on the fringe for a lot of the session and Sladey just dug deep on the last run, pulled the belts tight and went for it. This is our first Bathurst and to be in the Shootout and in fourth is just unbelievable."
The small crew were delighted, and Team Manager Hogan could tick another box as the weekend rolled on.
---
DAY 3 – SATURDAY, 4 DECEMBER
TWO PRACTICE SEESIONS – ONE FOR CO DRIVERS ONE FOR BOTH DRIVERS
Practice 5: P7 CoolDrive Racing Tim Blanchard 2:06.2814
Practice 6: P10 CoolDrive Racing T.Slade/T.Blanchard 2:05.0937
TOP 10 SHOOTOUT P4 CoolDrive Racing Tim Slade 2:04.0508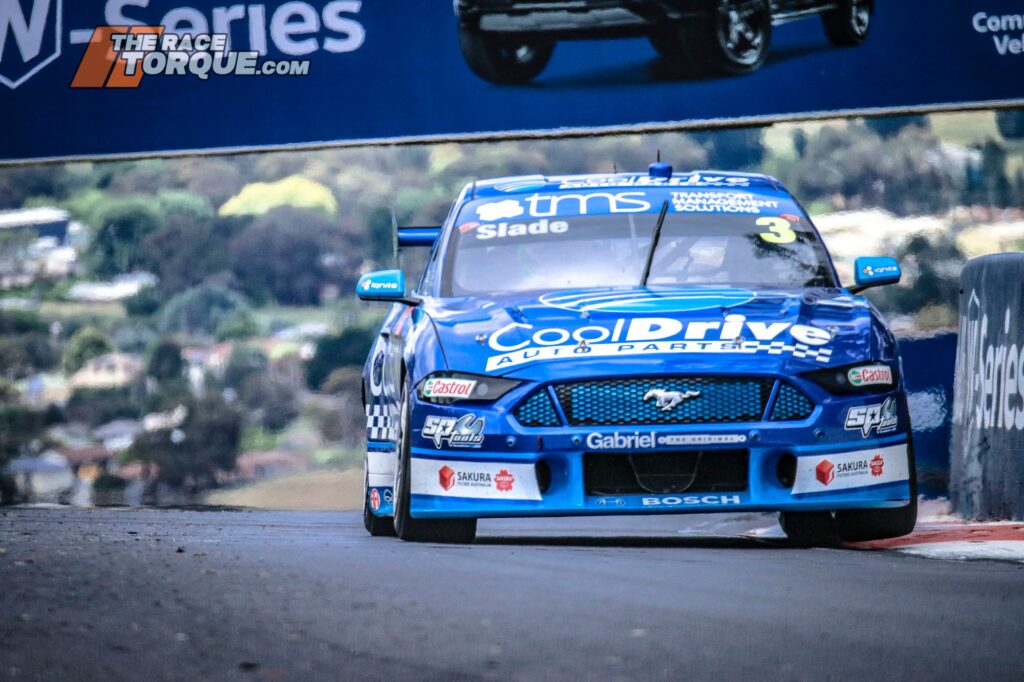 Day 3 and two further practice sessions and the Top 10 Shootout. The CoolDrive Mustang continued to show good speed as the team ran through a full hour session with Tim Blanchard before the final Practice, number 6. Again the #3 Mustang was comfortably in the Top 10.
And so, to the Top 10 Shootout. The biggest single lap of the year. A huge TV audience and each car having unbridled coverage as the drivers go for their final grid spot. Tim Slade was the seventh car out and laid down his best time of the weekend with a 2:04.0508 flyer.
It was good enough for sixth, but this changed to fourth as the two Erebus Commodores were punted for technical irregularities.
Speaking on the measured approach to the week, Team Manager Brendan Hogan put things into perspective saying: "We don't want to outsmart ourselves. We are only a team of five. The car was very quick here in February so we applied what we knew would work."
A somewhat pragmatic and perhaps different approach with teams around the CoolDrive garage with big crews who were throwing lots of set up changes at their cars. So after nearly seven hours of practice and qualifying, the CoolDrive crew focussed on the Sunday race. Their first Bathurst 1000 as a team.
---
DAY 4 – SUNDAY, 5 DECEMBER. RACE DAY.
Race 1000kms: P9 CoolDrive Racing T.Slade/T.Blanchard Fastest Lap: 2:06.5862 Lap 150 (TS)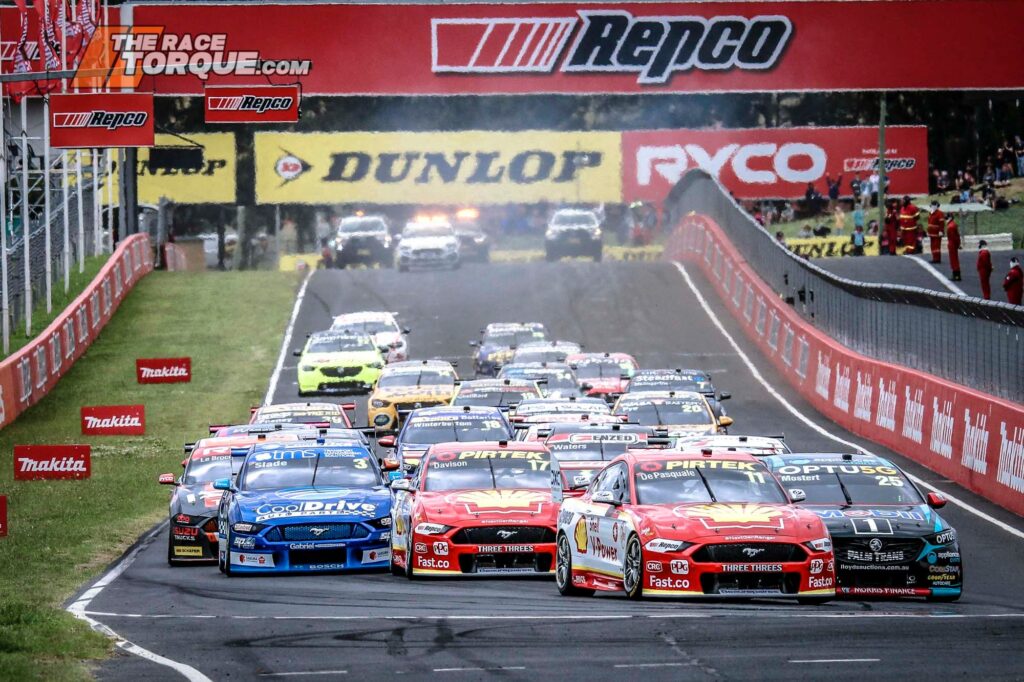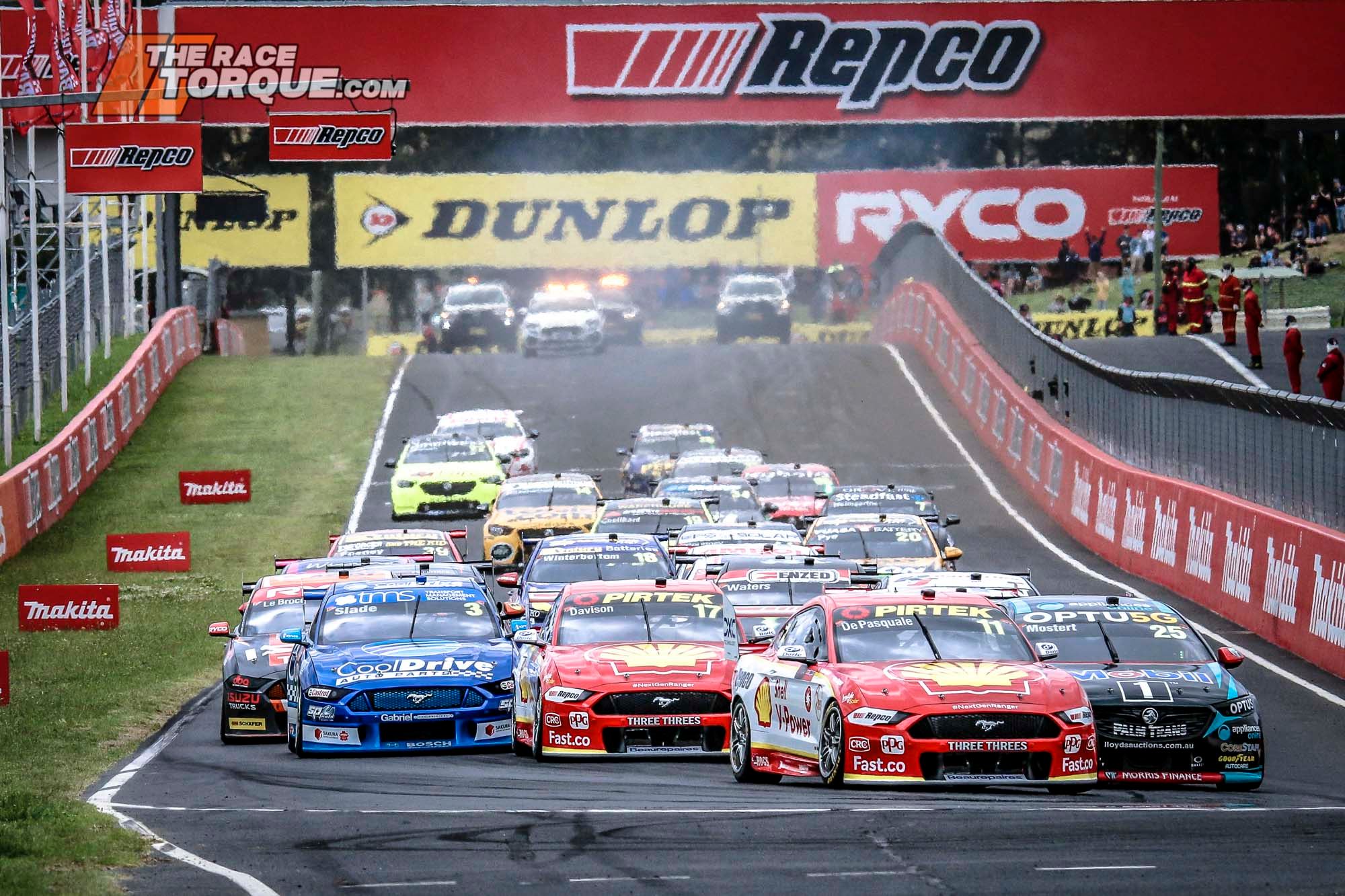 A much cooler and windier day greeted race day, and an early morning warm-up again showed no issues with the car. The start was far later in the day than ever before with a lunchtime blast off.
Team Manager Hogan, when quizzed after the warmup on who would start the race, quipped. "I am going to put Tim in the car to start then swap with Tim at the first Pit Stop. Tim will probably then double stint……." You can see where this was going!
On a more serious note, Mirko De Rosa added, "So far the car and the team has been very good. I think we genuinely have a Top 5 car, and P4 is a great place to start today."
After all the pageantry and a huge grid of well-wishers, including the Prime Minister and NSW Premier, the race began.
Indeed, it was Tim (Slade) who started the race, one of only eight main drivers as others opted to start running down the mandatory fifty-one laps of the co drivers. Slade held station and pitted on Lap 17 to hand over to Tim (Blanchard).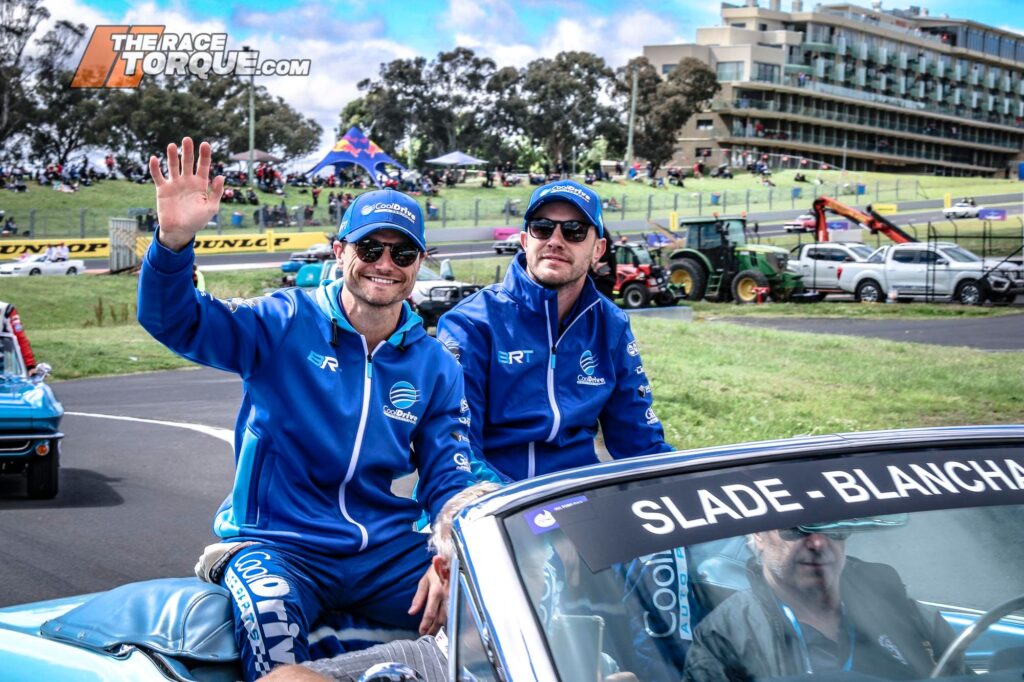 Tim Slade summed up the early stages while waiting to take over again from Blanchard.
"It was really hard to pass. We got back ahead of one DJR car but stuck behind the other one (#11 D'Alberto). You just cook the front tyres when you are up behind another car, so I just hung behind him and that was about it really," Slade commented.
"Tim (Blanchard) is doing a mega job in his stint so we will run him till almost empty, barring any Safety Cars," he added.
With seven compulsory pit stops, the team elected to change the front brake pads on Lap 38 and swap drivers. Blanchard had indeed done a great job in his twenty lap first outing, pitting the car from sixth place.
As the order shuffled out and with Slade back in the car, the CoolDrive Mustang was back running in and around eighth place for much of the afternoon. As the cloud cover came and the track cooled the car seemed to lose a little bit of its edge and was in a line of cars consisting of Fullwood (#2 WAU), Davison (#17 DJR) and Percat (#8 BJR) for many many laps.
Safety Cars were coming more frequently late in the race as is so often a pattern at Bathurst, but at no stage did the team really benefit from these cautions. Even the Bathurst wildlife, this year an echidna waddling on track, did not do the two Tim's any favours.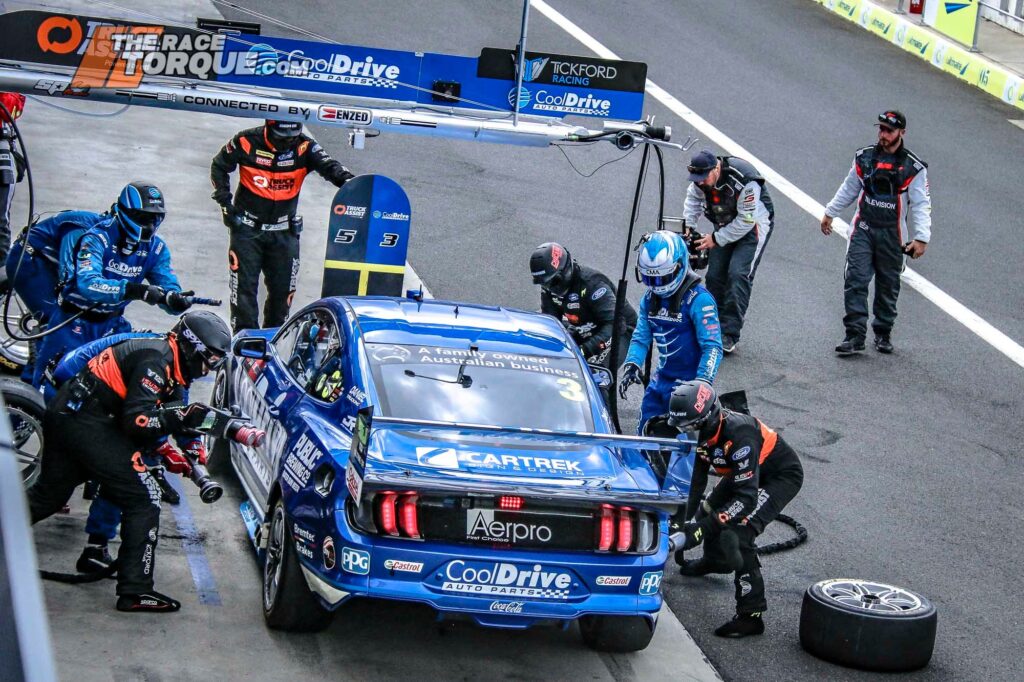 As the race moved into the final 25 laps, the final pit stop was made finishing off a very strong performance by Blanchard.
"We had a good clean run then. I probably made a little mistake letting Whincup by, but we were not really racing him," Tim said as he wrapped up his driving duties. "The car is good, and we now have to see where we end up."
From that point on Slade was pushing as hard as he dare setting the team's best lap on 150 of 161. Hovering on the bottom of the Top 10, Slade gained a place to P9 when Van Gisbergen struck tyre trouble and pitted. And that is where they finished: For Tim Blanchard his first Top 10 at Bathurst and for Slade his sixth.
Engineer Mirko DeRosa was standing at the computer station after the race and mixed emotions were clear when he said, "Ninth was not we hoped for, but still a good result for the team. We had no mechanical issues at all," he said.
On looking at the final stint De Rosa added, "It was so hard to pass today. It is more a race for track position. Once you get within 3 or 4/10ths you just get so much aero wash from the car in front. But for us to finish twelfth in the Championship after the two DNF's we had at the start here at Bathurst is pretty good," Mirko concluded.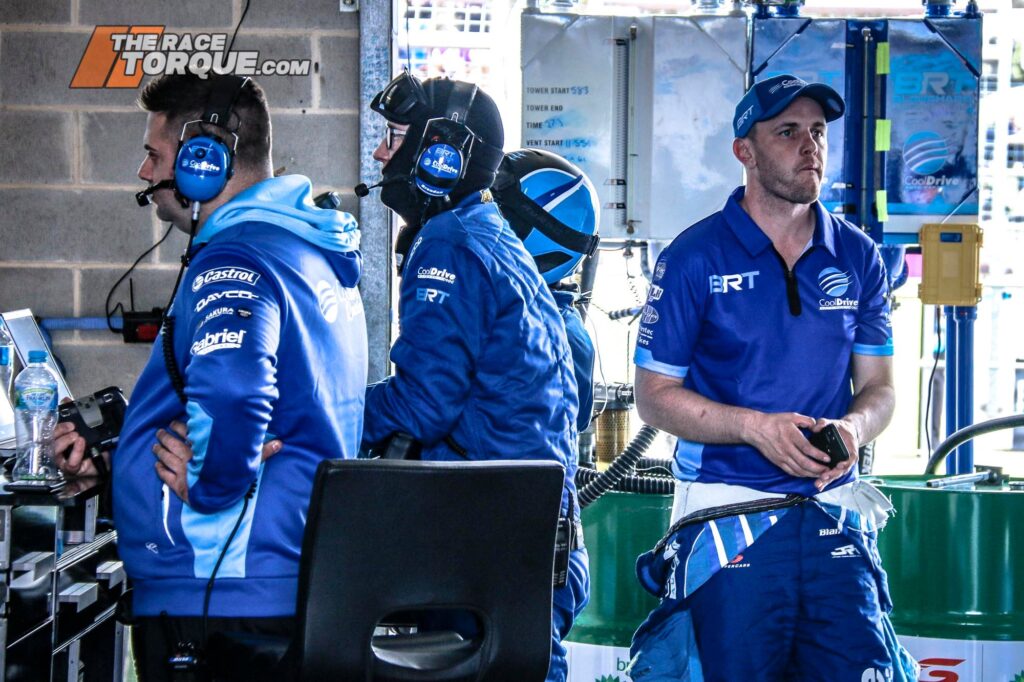 As the team packed up for 2021, Tim Slade offered some final thoughts on the 2021 Great Race.
"A few things did not go our way today. We lost a bit of time in the Pit Stops, but ultimately, we just did not have the car speed. But those things considered to come away with a Top 10 at our first attempt as a new little team is a very good achievement and a solid way to finish the year," Slade said.
"In the end we maximised what we had, and everyone worked so hard to get this far. We know we have some issues in the Pit Stops but It's not going to happen overnight. The big teams also can take a long time to get everything right," Tim said.
"I am not disappointed at all, but we knew early on that as the track rubbered up and the sun goes away, we just didn't have the right balance for a race car there," he concluded.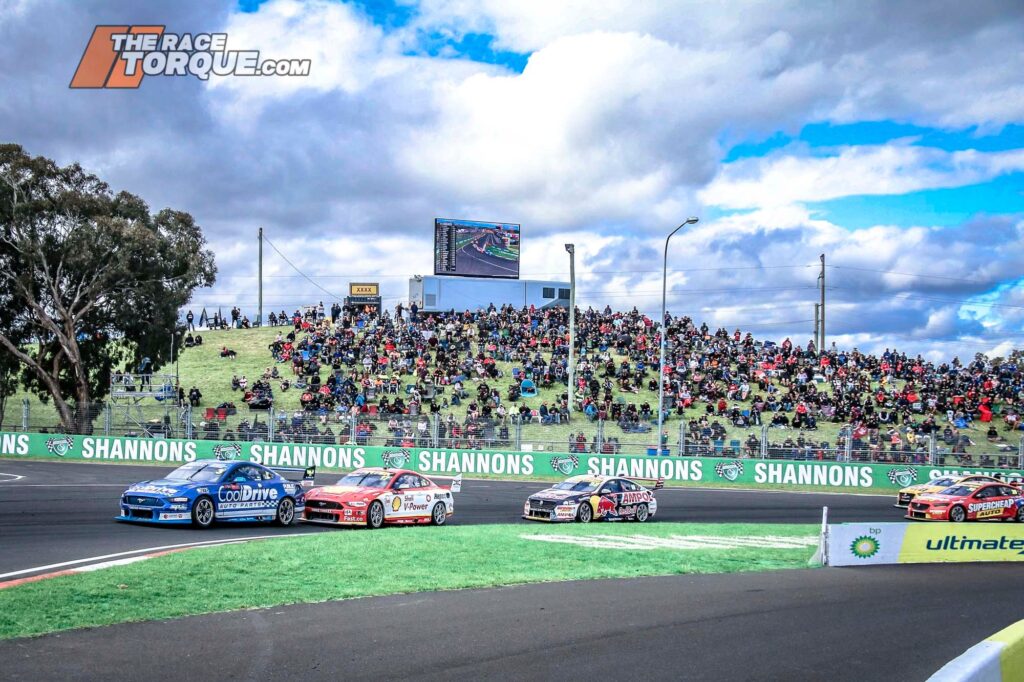 But taking stock of the whole year, Tim was immensely proud of what has been achieved.
"I have to thank the team for such a massive effort not only for the whole year but particularly for the last month or so. It has been a big ask on everyone to do four weeks straight at SMP, back to Melbourne and work flat out for a week, then come back here to Bathurst. A big thanks to everyone in the team," Slade said.
Whilst the team appeared on the surface a little flat as the pack up began, the sense of achievement and pride was clear to everyone in the garage. Bathurst is a mentally and physically draining place, but for Tim Blanchard he achieved his first Top 10 finish – the first time in his own team car.
A break and regroup for 2022 and expect to see the blue CoolDrive Mustang pick up from where they left off in 2021.
This little team has high goals.
The Race Torque would like to thank the Blanchard Racing Team for the access granted to us during the 2021 Repco Bathurst 1000.