10 Major 12 Hour Factors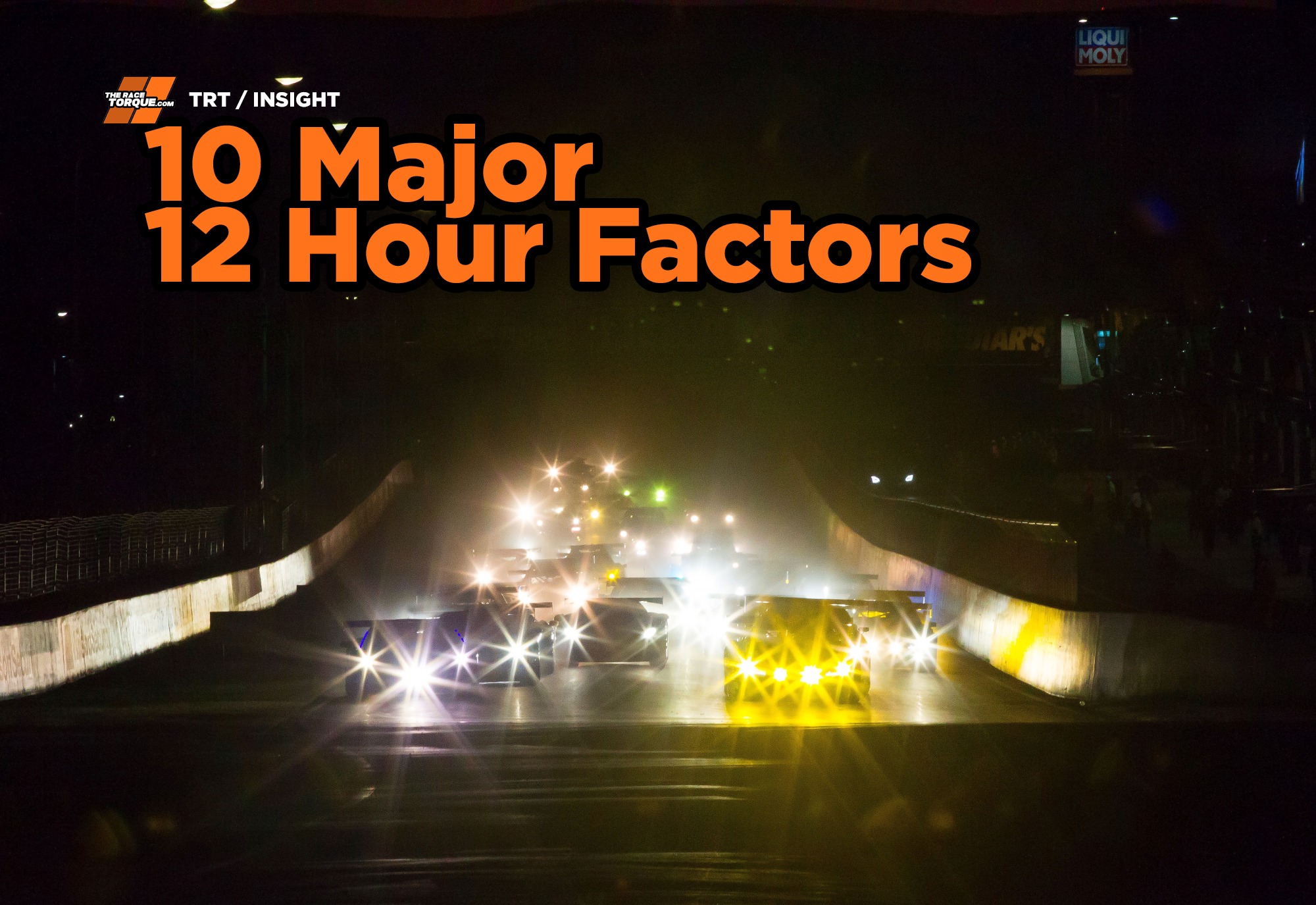 Quality is the name of the game this year at the Liqui Moly Bathurst 12 Hour, an event that shapes up to have many and varied storylines, from a field where it is hard to pick a winner.
Here we run our rule over ten things to keep an eye on as we go once around the clock on Sunday at The Mountain.
---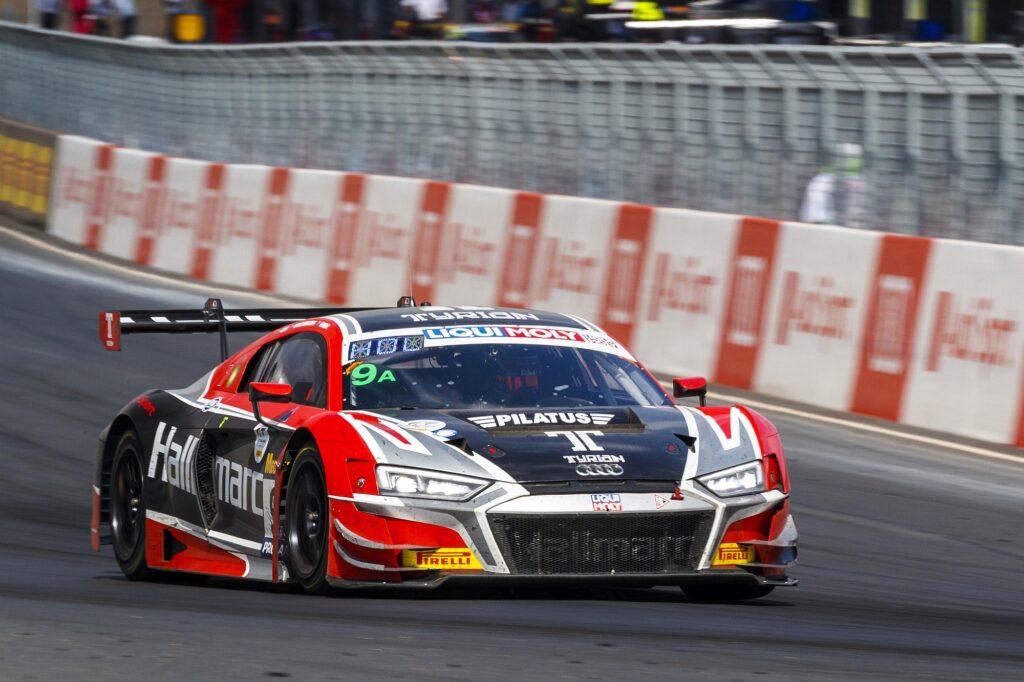 1. The AM Pace
While the Pro drivers are sure to battle out the finish, the race will be won by the AM drivers in each combination.
With this year's smaller field, there is less chance of regular safety car appearances, so there will be an emphasis on the race pace of the AM drivers to keep the car on the lead lap, essentially to allow the PRO drivers the very best chance to "buy a ticket to the final hour."
In the past when the race featured all-pro lineups, the top crews could run 100 per cent wide open for 12 Hours, but with an AM driver compulsory in every combination, it's a different ballgame this time around.
Now, there are AM drivers, and then there are AM drivers.
AM ranked pedallers such as Kenny Habul and Yasser Shahin, to name two, can hold their own in any company, in what could be a definite advantage to those crews.
Will the pressure on some of the less fancied AM drivers result in unforced eras? It could prove a telling factor in the final run down.
---
2. Strategy Plays
Because of the new for '22 requirement to run with AM drivers, plus this lower likelihood of safety car appearances, team strategy will absolutely come to the fore. And to make it interesting, there are numerous complicating factors, take for instance the various driving time limitations:
Maximum cumulative driving time per driver permitted-
Platinum, Gold, Silver, Unseeded: 340mins
Bronze: N/A
Maximum continuous driving time per driver permitted-
Platinum, Gold, Silver: 150mins
Unseeded, Bronze: 80mins
Minimum cumulative driving time per driver permitted-
Platinum, Gold, Silver: N/A
Unseeded: 180min
Bronze: Various depending on the number of Bronze drivers in the car, generally 180mins
Minimum rest period between stints-
All: 60mins
The aim: maximise the driving time for your pro drivers, without letting them run over the limits.
There are no prescribed number of pit stops and no fuel drop figures, but teams are limited to a total of 48 dry tyres, which shouldn't be an issue – it's four tyres per hour.
Also, the pit stop rules follow those typical to the event, with any refuelling to be carried before any servicing, with the pit crew to wear armbands denoting they are the sole car controller or driver assistant, or one of the four service crew that are allowed to undertake the refuelling, tyre changes and service work.
As always in the 12 Hour, all equipment except for wheel chocks must be behind the red pit lane line before the car can depart the pits.
Got all that? Good. You are now a fully qualified team manager!
---
3. The Unstoppable SVG Train
Choo, choo! The SVG train has continued to roar express through all stations this season, only stopping at the podium. Of the 12 Supercars races contested to date, he has won eight of them. Let's not forget that he is a certified gun in GT kit as well –  in addition to winning the 2016 Bathurst 12 Hour, he has also two further podiums to his credit in '13 and '20, he has been to the 24 Hours of Daytona podium, and a race winner in the Blancpain GT Series Enduro cup at places such as Monza, Silverstone, Paul Ricard, and the Nurburgring, plus he picked up a win in the Highlands 101, he was also victorious in the GT World Challenge Australia at Mount Panorama last year, the 2019 Australian GT Championship at The Bend, the 2019 Blancpain GT World Challenge Asia in Korea, and so on.
Broc Feeney is clearly a quick learner, while Prince Jefri Ibrahim isn't here to muck around, and if anyone can unravel the pit strategy successfully, it is Triple Eight Race Engineering.
If car 888 is near the lead at the end, it will be on like Donkey Kong.
---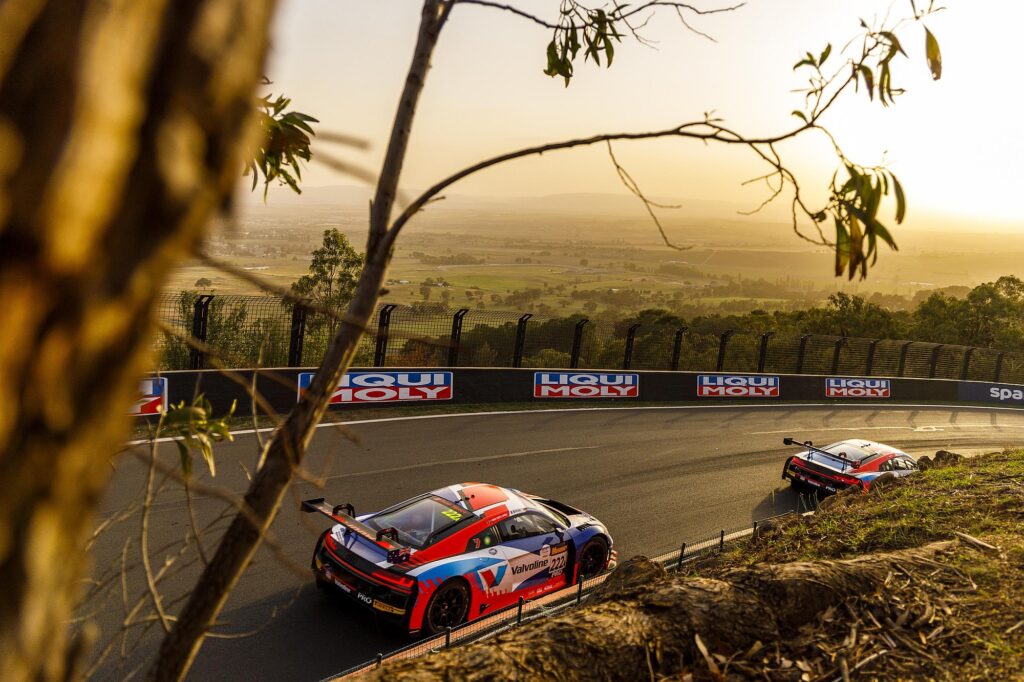 4. Stacked Audis
Once again, the field this year is deadset stacked with highly credentialled Audis that could all lay a claim to a big result.
Yasser Shahin is a gun AM, and he will be joined by Ricardo Feller and Markus Winkelhock, while local ace Brad Schumacher will have Pro support in the form of Nathanaël Berthon and Kelvin van der Linde.
Closer to home there is the combo of Tony Bates, Cam Waters and David Reynolds, who all come into the event with intimate knowledge of the track and some decent GT experience.
Then there's the Marc Cini entry with Lee Holdsworth and Dean Fiore, while Mark Rosser's Team BRM machine with Joey Mawson and Nick Percat is a true dark horse, plus the Koundouris brothers will be well supported by GT guns David Russell and Paul Stokell.
Pick a winner in that lot.
---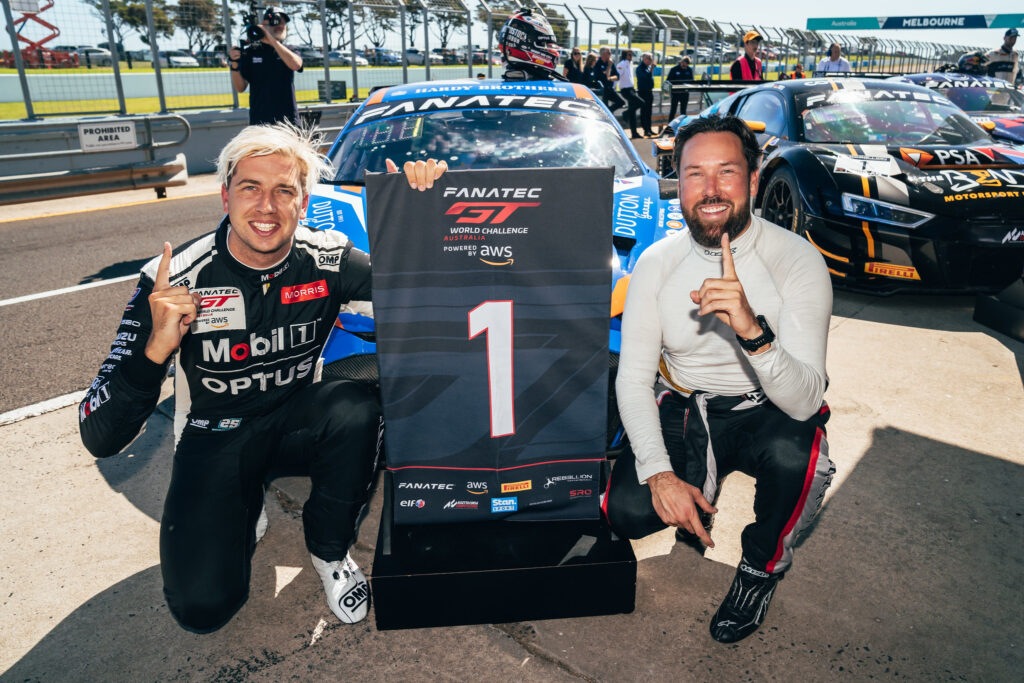 5. Mostert & Co
Like Shane van Gisbergen, Chaz Mostert is a good thing in a GT car, and even better around Bathurst.
Mostert's performance aboard a local GT3 BMW in the 2017 12HR launched him on a world tour with the Munich marque that took in Macau, Europe, Asia, and North America, where he ultimately claimed a GTLM win in the 2020 24 Hours of Daytona.
Ably backed by Liam Talbot (a combo that won the GT World Challenge Australia opener at Phillip Island) and Fraser Ross, this is a sneakily good local Audi combo.
---
6. AMG Guns
If Audi has some ace combinations, Mercedes AMG has plenty to offer in reply.
Kicking off with Craft-Bamboo Racing, the combo of Maro Engel, Daniel Juncadella and the relatively unknown Kevin Tse will be one to watch, ditto the second Triple Eight entry with Kenny Habul, Martin Konrad, Jules Gounon and Luca Stolz.
For a more local flavour, if Mark Griffin can keep his car in the game, he will be backed up by the speedy combo of Jack Perkins and Will Brown.
---
7. Aussies or Internationals?
The great thing about this race is that it is a relatively level playing ground.
The very best GT drivers from around the world are returning once more to take on the very best steerers with home ground knowledge of Mount Panorama, and it's the sort of track where experience can be a definite advantage.
By the same token, the left-hand drive, high downforce GT3 rocket ships are a specialist type of race car.
Last time out the internationals aboard the Bentley claimed honours, while in 2019, local lad Matt Campbell smashed home a winner for Team Australia, albeit he has a grounding in both camps.
---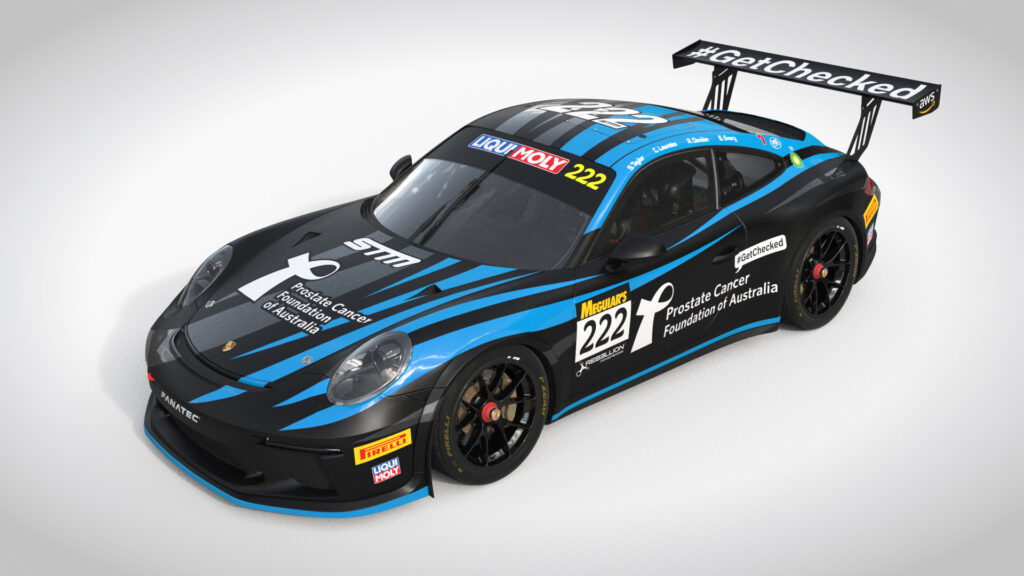 8. The Lowndes Factor
While Craig Lowndes won't be racing for outright victory in his Class C Porsche Cup entry he will share with Alex Davison, Geoff Emery and Scott Taylor, he will be pushing hard to raise awareness of the Prostate Cancer Foundation, a cause close to himself and Alex.
Elsewhere in the motorsport family, Neil Crompton and John Bowe have been high profile members who have battled the illness.
All told, around 18,000 Australian men are diagnosed each year with prostate cancer, and over 3,300 will die from the disease.
Want to make a difference? Firstly, blokes, check yourself out, it's a simple blood test, and secondly, make a donation to the Prostate Cancer Foundation, at www.pcfau.org/car222.
Catch CL on this week's On the Grid Podcast, where he breaks down the event.
---
9. The Swift Invitationals
In 2020, the best of the invitational class MARC Cars piloted by Aaron Cameron, Nick Percat and Broc Feeney finished in 15th, some four laps adrift of the winners – what will they be capable of this year?
Running to a 2:06sec target lap time, they won't be outright winners, but they could very easily crack the top-ten if attrition comes into play.
One MARC Cars entry will see Geoff Taunton line up alongside Jake Camilleri and Declan Fraser, the other with Keith Kassulke, Hadrian Morall and Zane Morse.
An interesting interloper into the class mix is the KTM X-Bow GT2, which comes complete with all of the aero in the world, plus some experienced drivers alongside car owner David Crampton in the form of Trent Harrison, plus Glen and Dale Wood.
---
When it rains at the Bathurst 12 Hour, it rains properly…
10. The Skies
Firstly, they will be darker for longer at the start – with the race moving from the beginning of the year to May, and with an early race commencement at 5:15am, there will be an extended period of night running until sunrise at 6:46am. Keep an eye out for who participates in the Friday night practice session for a solid clue as to who will be starting the race on Sunday.
If last month's Bathurst 6 Hour has taught us anything, it is that fog could be a real issue. Two out of the three on-track days from that event were delayed by morning fog, which may not fully develop until closer to dawn.
While the temperatures for the event are set to be in the comfortable range, early race-week scheduled rain is forecast to give way to the odd shower or two on race day, a recipe that could well and truly mix things up.
Enjoy the race.