COMMENT: The not-quite payoff of a Wanneroo Saturday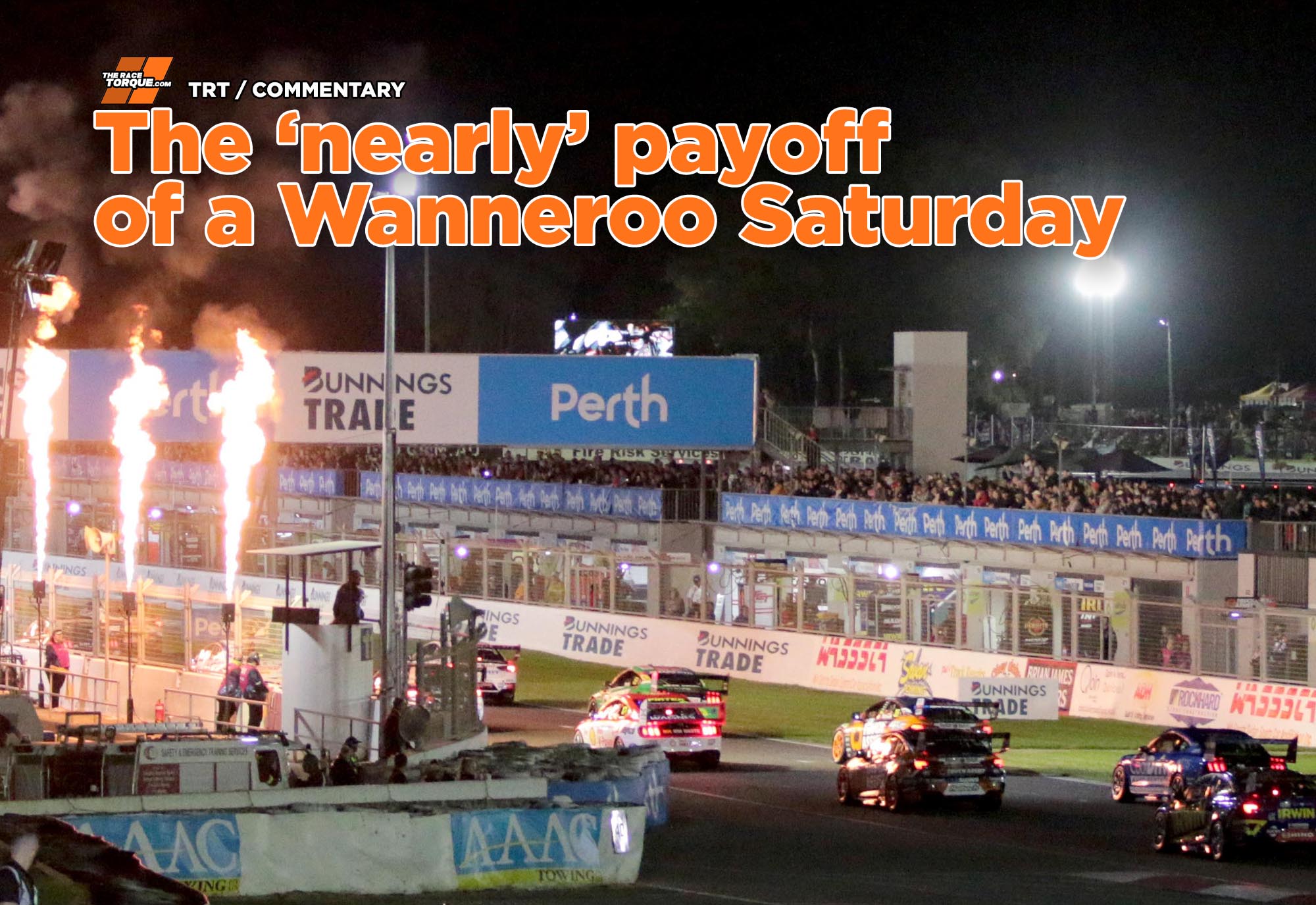 ON THE surface it's very hard to criticize what turned out to be an excellent Saturday at the Perth SuperNight event last weekend.
Perfect weather. Great, energised crowd. Decent support program with entertaining racing. Good Supercars race, too.
It even had fireworks.
And yet, as Shane van Gisbergen celebrated yet another race victory and the fireworks sparked into life above the scenic undulations of the little valley in which Wanneroo Raceway sits, it just felt like we'd all been a little bit short changed.
Because when it comes down to it, what amounted to a 12 Hour day at the race track only delivered a payoff that lasted 42 minutes and 58 seconds – the length of time it took SVG to dismember the Supercars field once again.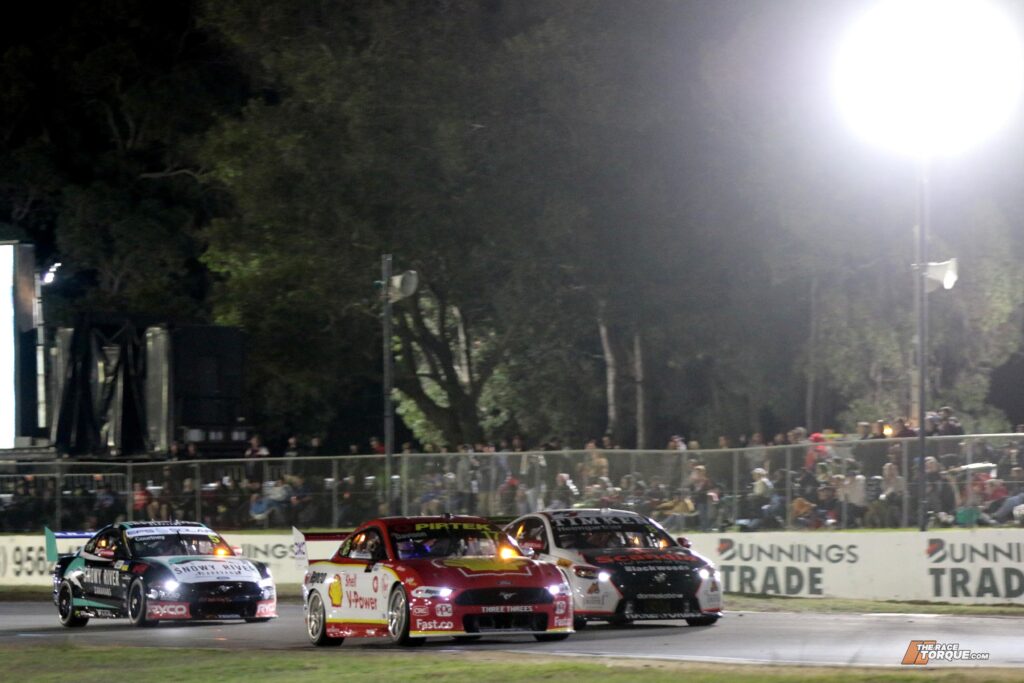 It's not that the race was bad – it wasn't – it's just that there wasn't enough of it.
Even though it was a massive day of motorsport, the 'bang for your buck' equation just didn't stack up because the main event was over so quickly.
Supercars will argue that it's not just about that one race: They'll argue that it's about the program as a whole – the practice, the qualifying, the supports and everything on and off track to be seen and done.
And they're right.
But ultimately, 98% of the 10,000 people who paid cash money to attend Wanneroo on Saturday came to see a Supercars race. Not practice.. not qualifying.. not supports.. a race.
And while the race they got was decent, it was far too short a payoff to deliver real satisfaction or a real feeling of finale' to a day invested entirely in getting to that point.
It was like going to the AFL Grand Final and experiencing the entire days' worth of build-up only for the game to end at half time.
If anything, Saturday did too good a job of building up to the point of a Supercars race under lights that the payoff just didn't quite deliver the kind of bang that it should have. The day, which truly felt like a major event, deserved more than a 40-minute sprint.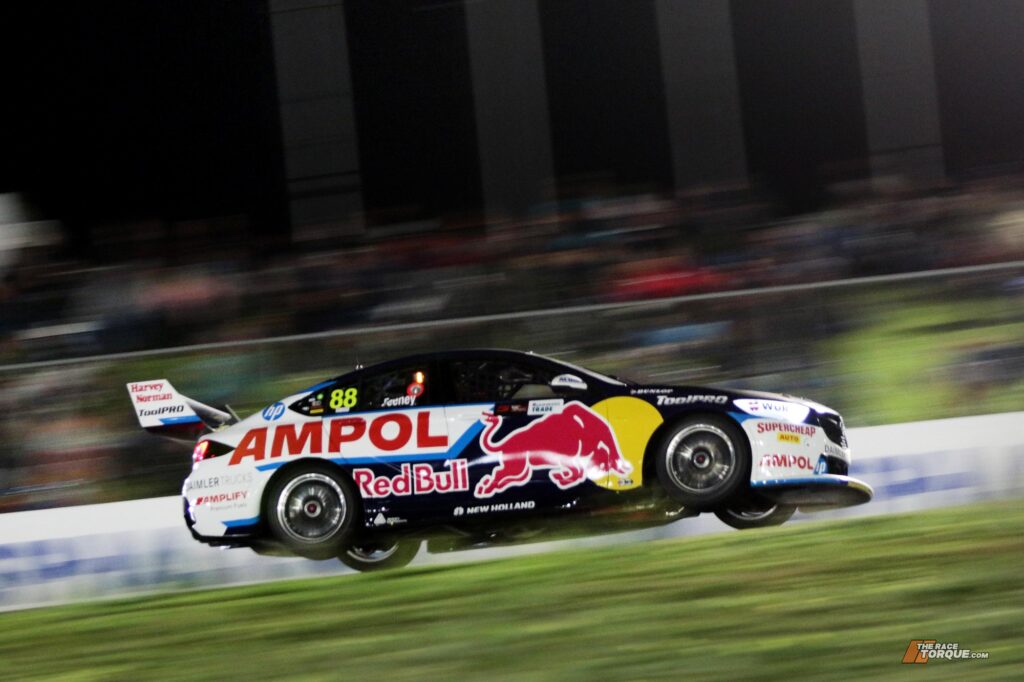 And it's here were Supercars need to sharpen their pencils and move away from this copy and paste race format template that has served them well for some time – especially when it was required during those dark Pandemic times.
And it's not because the racing is bad (it's not), it's because there are certain rounds that just deserve more.
While it might have been fine to travel all the way to the West for a pair of 25-minute sprint races once apon a time, today it feels like short changing not only the passionate Perth fans, but the teams who are spending all the money to go there in the first place.
If it were me in charge, Saturday night would have been at least 60 laps – an hour – but ideally more. 90 minutes would seem like an adequate payoff for all that effort, energy and excess to get to that point in the first place.
Keep Sunday's schedule the same, short, sharp and sweet, and you've got an event that is something special, something unique to the circuit and the specificities of the place they are visiting.
After all there's nothing that says the three races need to all be of the same length.
It gives the local fans something to build around and call their own, and promoters something to promote.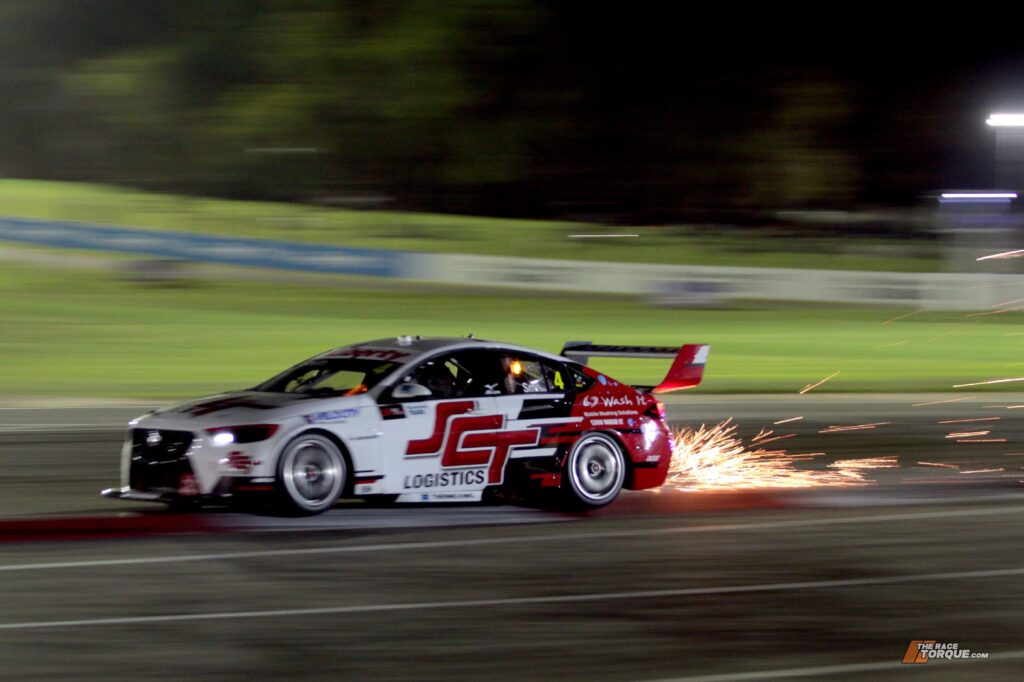 I'd do the same for Tassie, too: Both are events that take an excess of effort to attend and are supported by fans who don't get to see their favourite racing product in the flesh any more than once a year.
Winton? Keep it as is – because a Melbourne fan can go to the Grand Prix or Sandown.
But it seems slightly mad to spend all that effort to go to a circuit 3200km away from home base just to turn in three sprint races with little to make local fans feel like they have something truly unique.
Surely it would help the government build on their 'interstate visitor' KPIs, too.
Certainly I'd be telling mates to head West for that event if the Saturday show was more involved.
Darwin is the perfect example of a unique format working for the environment: the 'Triple Crown' concept (through various permutations) gives it a point of difference that stops it from becoming just another cookie-cutter round.
Saturday was a great day at Wanneroo – a truly very good day of motorsport.
It just deserved a longer, more meaningful payoff than what it delivered.
And if that half-time AFL Grand Final analogy didn't work for you, here's one that might.
In perhaps the most scathing, cutting remark of the weekend (and one that does not bare knowing how this information was sourced), one of my colleagues described it thusly:
"Craillsy, Saturday was a bit like your love life," they mused.
"Long build up, lots of anticipation and preparation, with lots to talk about.
"But the payoff was just too short.."