Mega Motorsport Memorabilia Auction Goes Online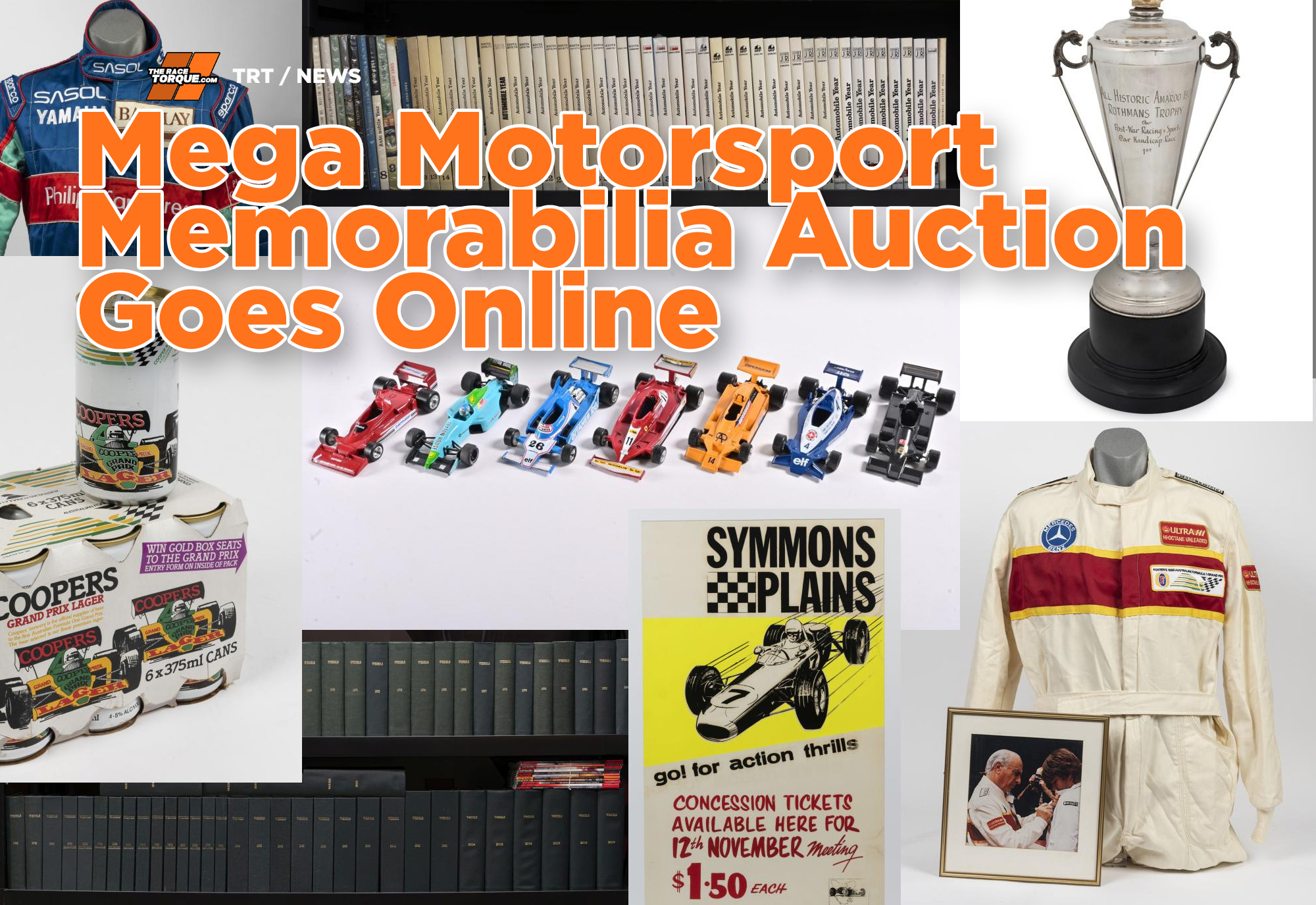 A total of 1,143 lots of classic motorsport memorabilia containing thousands of items from Australia and abroad have hit the market in a unique online.
Now live via Donington Auctions and Sales is the Richard Blanden Collection, featuring a massive array of pieces, including the extensive automotive library of the Late John Blanden.
You name it, and it is likely yours for the bidding.
Featured are books, programmes, model cars, race suits, signs, flags, prints, trophies, and practically every other keepsake you could care to dream of, with many of the rarer items featuring autographs that cannot ever be repeated.
Ever wanted a Penny-Farthing? Put in a bid!
A special feature is multiple bound magazine collections and various complete runs of yearbooks that would be near impossible to collate elsewhere.
Best of all, the asking bids are typically starting very low, so there will no doubt be some bargains picked up in the coming weeks.
John Blanden's involvement in the sport spanned 50 years, with his early days behind the wheel in the 1950s taking in circuits such as Albert Park, Fisherman's Bend and the Ballarat Airstrip.
A career move to Adelaide in the early 1970s saw him join the Sporting Car Club of South Australia, where he was to serve as President and ultimately be voted a life member.
In addition to his memorabilia collection, Blanden acquired a number of historic racing and sports cars, which formed the basis of the establishment of a Motor Museum in Hahndorf to display his growing stable of items.
The end of John's regular working career coincided with the arrival of Formula One in Adelaide in 1985.
A proposal to include Historic Race Cars on the bill led to John's 20-year involvement as the manager of the historic portion of GP festivities, as well as the creation of enormously popular support acts such as the Grand Prix Rally and Climb to the Eagle.
Through this period, John continued to grow his records while documenting the sport's heritage, publishing multiple books, including Historic Racing Cars in Australia across two volumes, the History of Australian Grand Prix 1928-1939, and Elfin Racing and Sports Cars, while also contributing his records to many others outlets.
Richard Blanden meanwhile was clearly immersed in the sport from a young age and has subsequently added to the collection, which he is now making available to the broader public.
The auction is contained in two parts, part one is here, with part two here.
Happy bidding!