#TBT: The Shannons of Old in Sydney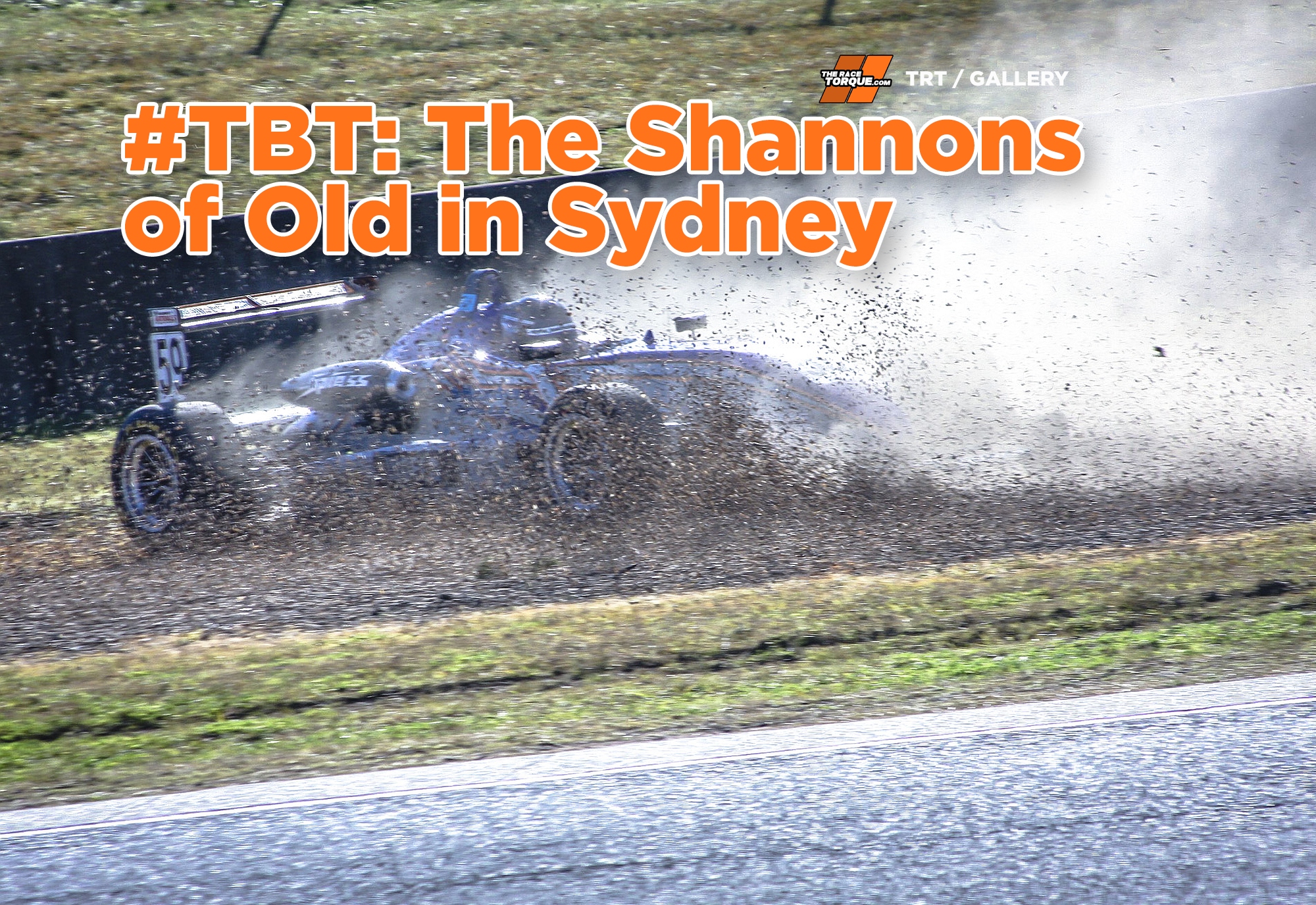 Before we crack into the Shannons Motorsport Australia Championships at Sydney Motorsport Park this weekend, let's wind back to one of the event's forerunners, when the Shannons Nationals Motor Racing Championships hit Eastern Creek Raceway in 2009.
By Shannons' standards of the day, it was a bumper meet, with all of the big gun second tier categories on the program.
One of the main attractions was the Australian GT Championship, with David Wall beating home a 20-car field in his Porsche twice, with the other win going to Dean Grant in his Lamborghini Gallardo, while Jim Richards sniffed around the podium all weekend long in his Porsche.
In the Porsche GT3 Cup Challenge, it was Shaun Juniper ahead of Matt Kingsley from the 19-car field, while the same number of starters fronting for the production cars in the Australian Manufacturers Championship, with Steve Glenney leading home a Mitsubishi Evo benefit, until race three when Garry Holt broke through in his BMW.
A field of 17 Commodore Cup cars faced the starter for their three races, with the wins split between Brett Holdsworth and Tony Bates, while Mathew Sofi and Tim Macrow shared the Formula 3 victories from a field of eight.
A total of 37 HQ Holdens entered for their national titles, which was won by John Wood over Gary Bonwick and John Wise, while Sam Zavaglia donged a 27-kart field in the Superkarts championship's four races.
Fast forward to 2022, and the level of professionalism of the event has grown to the next level.
From the TCR Australia Series to the S5000 Australian Driver's Championship, the Trans AM Series, Touring Car Masters, the Porsche Sprint Challenge Australia Series, the Radical Australia Cup, Australian Production Cars and the Australian Prototype Series – it's a stacked program, with genuinely something for everyone.
Outside of the racing categories, the facility has also received a major facelift in the past 13 years, with a full renovation and rebrand, which was carried out between 2011 and '12, with the freshly installed light towers adding to the Saturday night racing mix this weekend.
Another seismic shift between 2009 and now is the quality and quantity of the TV broadcast.
Gone are the post-produced highlights, possibly broadcast weeks later, while in is live streaming both days on Stan (don't forget your free seven-day trial, which this weekend includes the Indy 500), with Saturday evening's running also shown on 9Gem.
Check out our TV Guide for times in your local area.