ASBK WRAP: Thriller in the Top End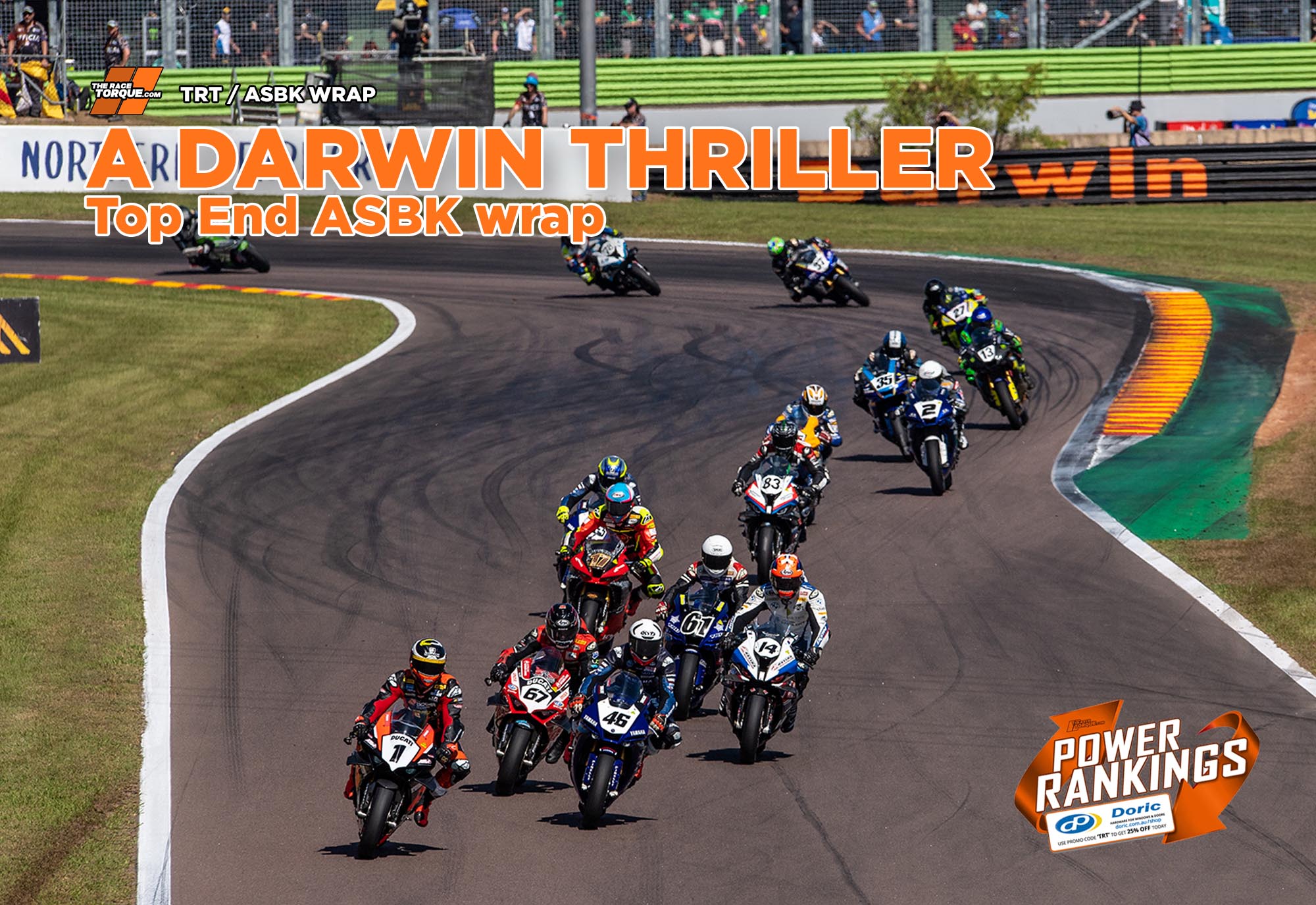 The Australian Superbike Championship showed the Australian motorsport community what they've been missing with a truly sensational weekend of racing at Hidden Valley as part of the Darwin Triple Crown.
Four teams and four manufacturers fought for race wins with Yamaha, Ducati, Honda and BMW all fighting at the front is a sign that the teams lifted their game on arguably their biggest stage for the 2022 season. 
On track, the championship leader Mike Jones extended his lead in with 2 race victories for the 3 race format, whilst defending champion Wayne Maxwell also scored a victory.
Jones now holds a 40-point championship lead over Maxwell, with DesmoSport Ducati's Bryan Staring a further 5 points back. 
DORIC Superbike Power Rankings – Darwin
HOT
1. The Racing – Each of the 3 races had a multiple bike battle for the lead throughout keeping fans who might not have watched Superbikes this year on the edge of their seats. 
2. Overtaking and lots of it – Race 2 totalled 48 overtakes with most of these happening in the top 4. Compare this to Porsche Carrera Cup and you've got some amazing racing…
3. The Series – This weekend really saw Superbikes as a series move forward. The aim should be for all circuit racing to have Supercars and Superbikes on the same card. It's simple – it's the only way to grow the sport.
4. The Terminator Mike Jones – Does not stop! Continues his March to glory and no mistakes whilst others around him make them. 40 points in front with no signs of slowing up.
5. Troy Herfoss – 12 months to the day where he had a monumental accident with leg injuries that needed months of rehab, Herfoss delivered his best weekend since the accident. There's no coincidence that title-winning crew chief Paul Free returned to his side and performances improved.
NOT
1. No more 2 + 4 rounds in 2022 – There needs to be more of it. Plans are in the works for 2023 and beyond and it's critical for it to happen.