COMMENT: The case for Joey Mawson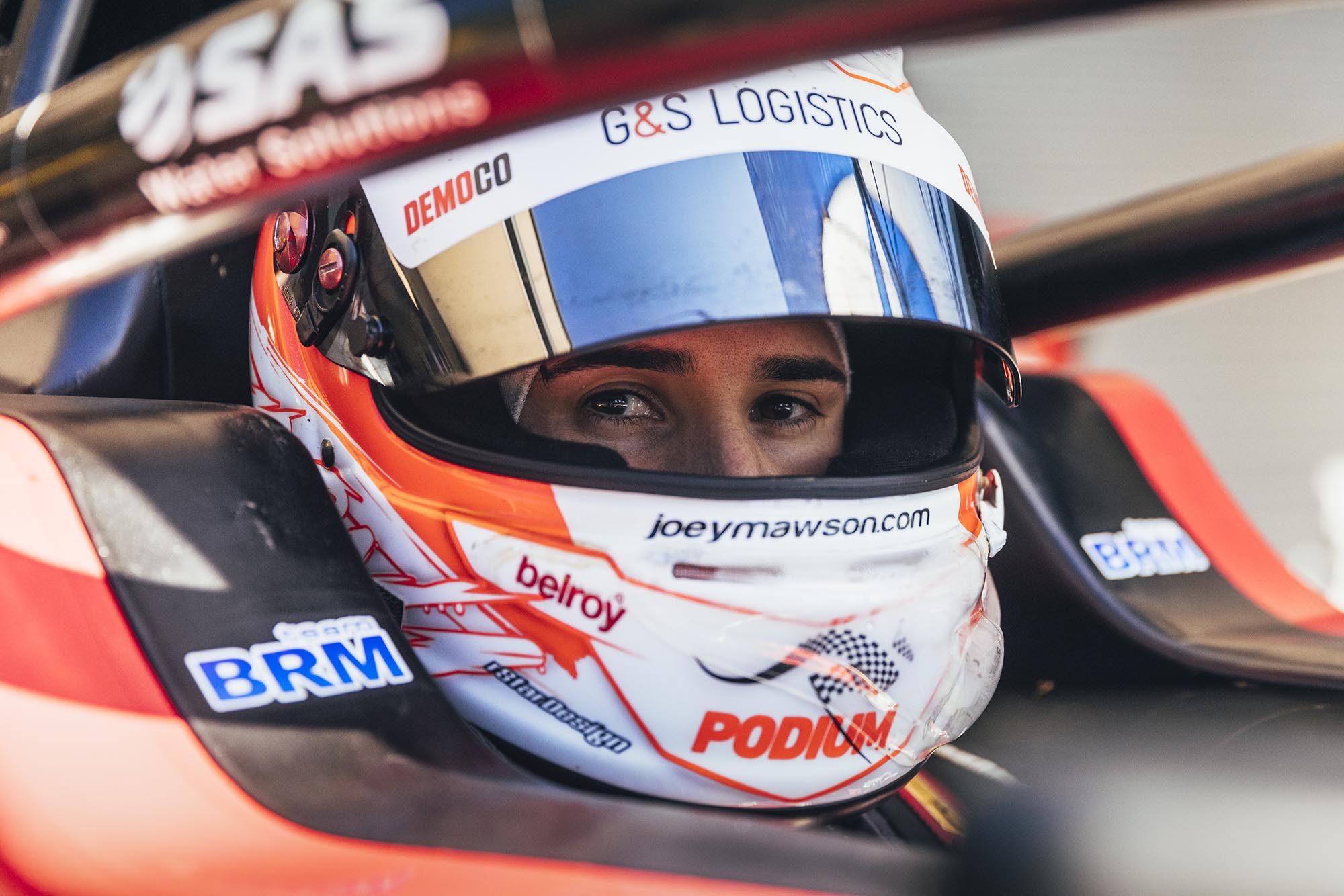 IT IS a truism in motorsport that often the most credentialed, deserving drivers don't get the opportunities they deserve.
Yet it remains something of a travesty of all that is good in the world that a Supercars team has not yet signed Joey Mawson up to steer one of their cars in this year's Bathurst 1000.
It is certifiable madness that they haven't even, at the very least, given him a test.
There may be better credentialed Supercars drivers currently on the sidelines and there may be drivers with backing that look appealing, but I can't see many drivers currently racing at a high level in the sport that present such a reliable, marketable, friendly and – most importantly – speedy solution to solve an enduro co-drive problem (and then beyond that, a full time seat) than the 26-year-old from Hinchinbrook in Sydney's South West.
Here's a kid that at 26 has done just about everything.
He comfortably beat Mick Schumacher to the 2016 German Formula 4 title, was a podium finisher in FIA Formula 3 in a year won by Lando Norris and then scored trophies twice the following year in GP3.
When the backing for a junior open wheel career in Europe dried up, he switched to tin-tops and finished on the podium in Porsche Supercup races when Matt Campbell and Jaxon Evans were doing the same.
Then when the call for home became strong, he returned to Australian shores and knocked off well-credentialled Supercars driver James Golding, highly regarded young-gun Nathan Herne and probably Australia's best domestic 'wings and slicks' racer of the last 15 years, Tim Macrow, to win the Gold Star.
He's well on the way to repeating that feat – something not done in two decades – in big, bad open-wheel cars that most who drive them say they are as much related to a Supercar as they are the more pure open wheel categories around the world.
Oh, and by the way he also put on a clinic in the Bathurst 12 Hour in his first serious crack at GT racing.
Even if you disregard everything he's already done – battled hardened in European open-wheel racing and one-make Porsche Racing and beating proven Supercars racers in S5000s – it's here where we find the most compelling reasons for Mawson to be at least given a chance to prove himself.
Starting last, in the dark and fog and rain of the opening two hours of Australia's International Enduro, Mawson had hauled the Team BRM Audi R8 he was sharing with Mark Rosser and Nick Percat into the lead by the time he stopped nearly two hours later on the 34th lap.  
It was a controlled, aggressive but measured double stint, one that gave the team opportunity and flexibility to be a contender for the remainder of the day. Mawson would end up driving nearly five hours of the race, the most of any driver in the team, on his long-distance racing debut at Bathurst.
The drive earned praise not just from the team, including former Bathurst winner Nick Percat, but from well-credentialed observers like Garth Tander, who watched it all unfold in the commentary box.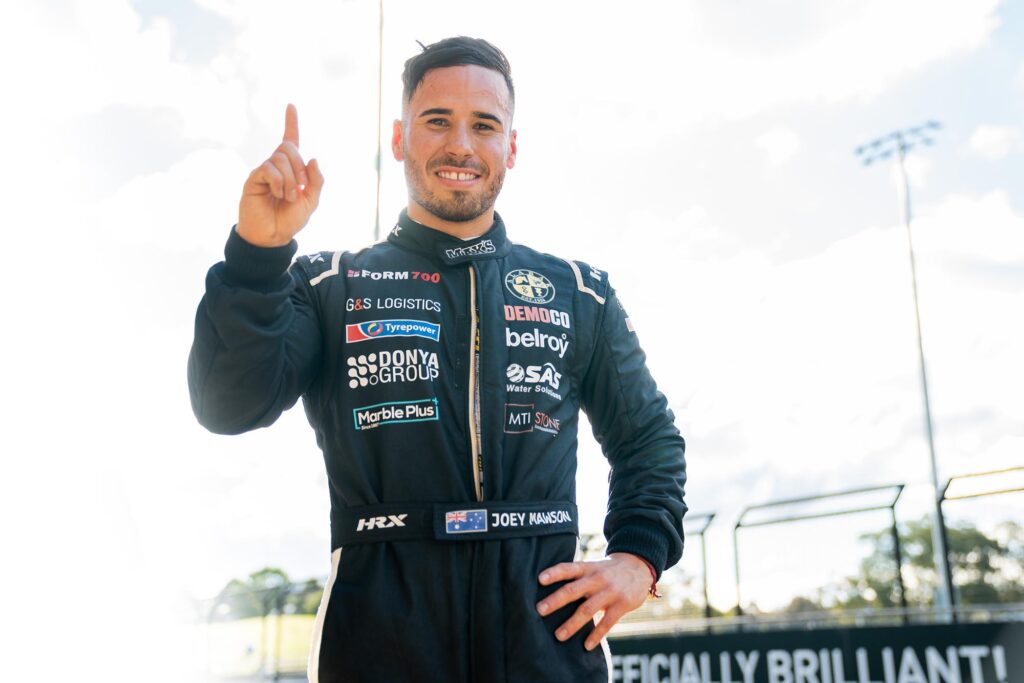 A GT3 car is not a Supercar, sure, but as far as Bathurst job auditions go it was pretty emphatic.
Give him the tools to do the job and he will do it.
More examples of his credentials presented last weekend in the most recent round of S5000, when a rare error saw Mawson's strong race two start quickly unravel into contact with Aaron Cameron – who suffered suspension damage and a non-finish as an immediate result. Mawson, who was able to continue, was quick to apologise and own his error post-race.
So, here's a driver who is experienced, battle hardened, clearly blindingly fast, owns his own errors and did I mention is a friendly, smiling, engaging human being as well – good with fans as he is sponsors and the media?
He's also on record in saying that Supercars are now the end goal of a revised, locally based motorsport career so there's the motivation covered, too.
So what's the problem? Obviously, the lack of a wealthy backer is a clear impediment to success these days and while Joey does have backers and supporters, someone of his experience level really shouldn't need to bring budget – not if a team is serious, anyway.
But I think there's more than that.
There was a time when teams took calculated risks on drivers from outside of the pre-existing Supercars ecosystem.
Among them, names like Craig Lowndes, Marcos Ambrose and James Courtney all got the call-up to join the main game from very non-traditional backgrounds – teams believing that experience gained elsewhere coupled with raw, burning talent, could be harnessed into a competitive Supercars driver.
Hard to argue it didn't work for them and I find it difficult to raise an argument that it wouldn't work for Joey Mawson, either.
If you scroll through the list of candidates for potential enduro or full-time Supercars drives right now, it's hard to find someone as well qualified to do the job as he is right now.
Here's hoping someone makes that call.
Frankly, they are mad if they don't.