PODCAST: Drags, Bikes and Darwin Delights are On the Grid this week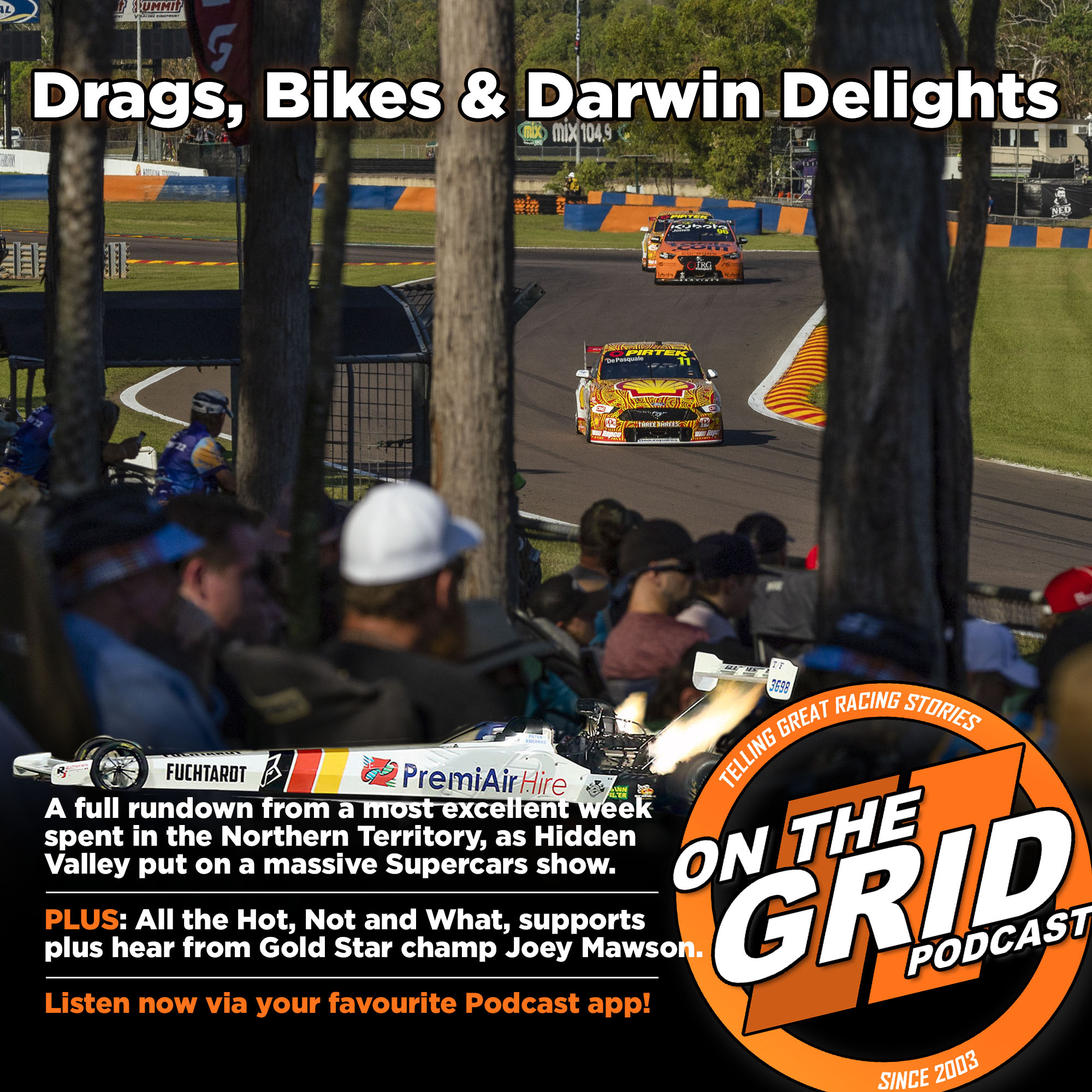 It's a full debrief of one of the best events in recent memory this week as the On the Grid team reflects on the Darwin Triple Crown at Hidden Valley Raceway. 
There's all the good, the bad and the indifferent, plus a reaction to news about driver changes, Grand Prix extensions and a whole heap more.
Plus, we hear from two-time Australian Drivers' Champion Joey Mawson, who clinched the title at the weekend. 
Spotify: Click Here
Apple: Click Here
Deezer: Click Here
Or listen on the Radio Show Ltd channel RS1 at 9pm (UK time) on Thursday nights.