PODCAST: Le Mans preview with Matt Campbell, Rusty + More!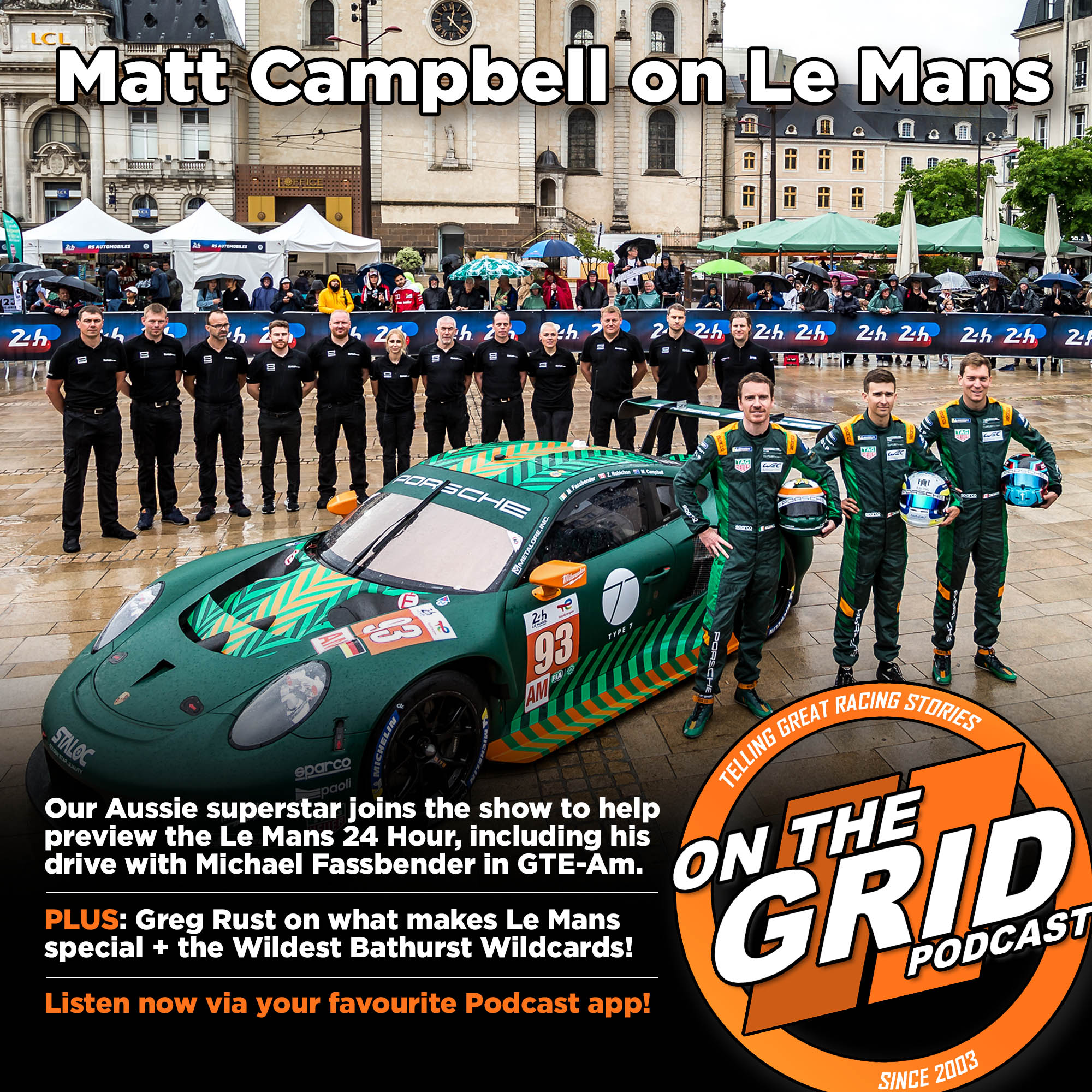 IT'S LE MANS week so we're delving into the French classic as we look ahead to the weekend with a pair of very special guests.
First up is Greg Rust, who gives his perspective on the race as a journalist and broadcaster, explaining just what makes it so special. Later in the show we speak to Matt Campbell, who lines up this year in a Porsche GT3R with Hollywood star Michael Fassbender for another crack at a GTE Victory.
Between all that there's our preview of the race, plus chats about Supercars wildcards, and proof that we don't always miss the breaking news as it happens..
Spotify: Click Here
Apple: Click Here
Deezer: Click Here
Or listen on the Radio Show Ltd channel RS1 at 9pm (UK time) on Thursday nights.