James Courtney: Victory Against the Odds / Part 2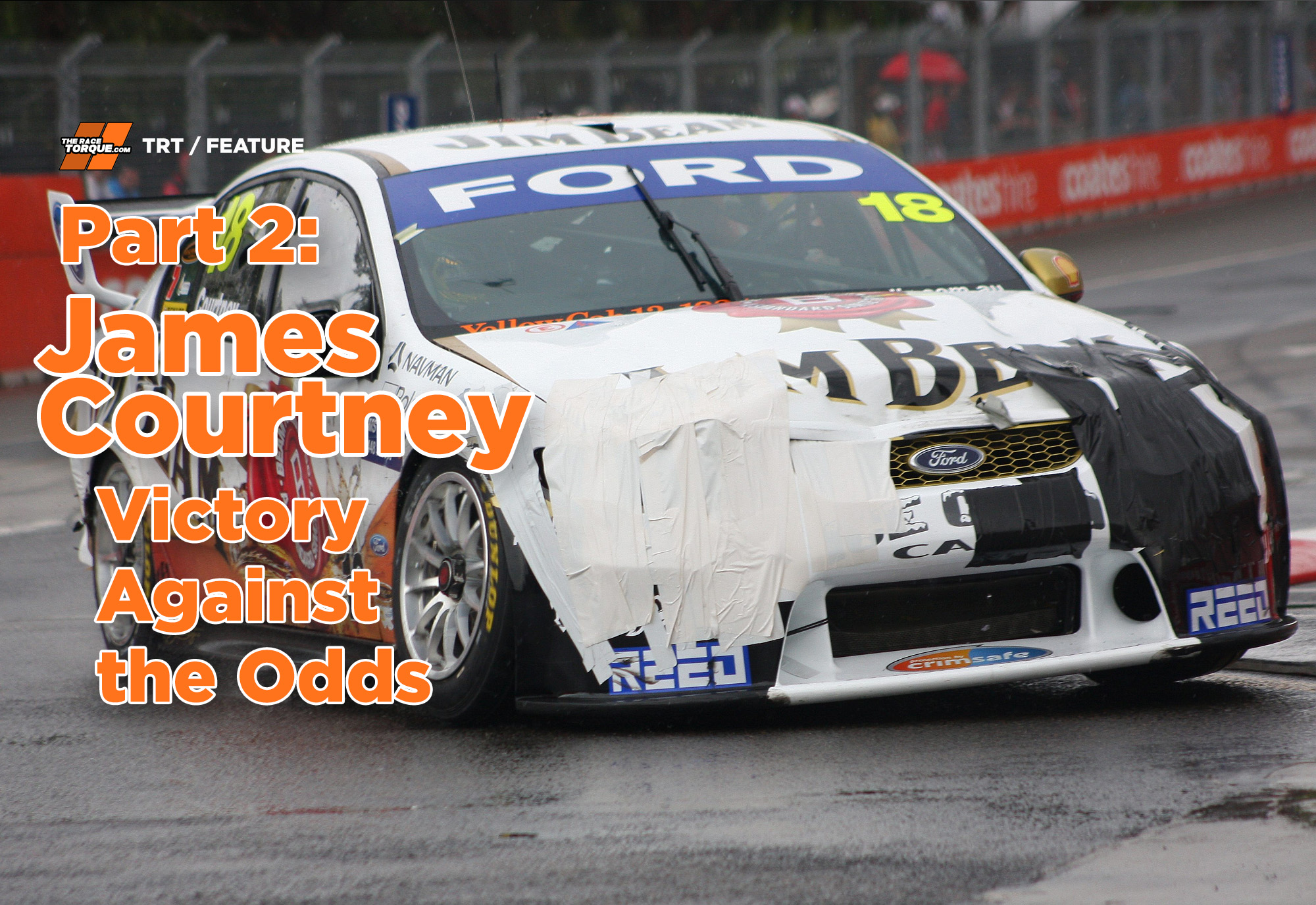 IN PART ONE of our in-depth retrospective on James Courtney's career, the now-Tickford driver told stories of his rise to the very pinnacle of the sport and the subsequent end of his open-wheel dream, followed by his rise in Australian Racing.
Click here to read the first chapter before launching into Chapter 2, below…
---
Behind the scenes, Courtney was once again engaging with another mentor who had worked with him in the UK.
After a final F1 stint with Jordan Grand Prix, Adrian Burgess was looking for a new challenge and Courtney was encouraging him to come Down Under. He had hoped to find an opening at SBR, but Ross and Jimmy were not interested so Courtney and Steven Johnson courted him, and he joined Dick Johnson Racing in 2007. Two years later Courtney and Burgess hooked up when he too arrived at DJR.
"Every year that AGP we would have dinner and he was saying how angry he was with Formula 1, so I told him to come and that we would win a Championship together. SBR wasn't interested so I said right, DJR," Courtney explained. "It's not great but we could do something with it and get it to where it needs to be."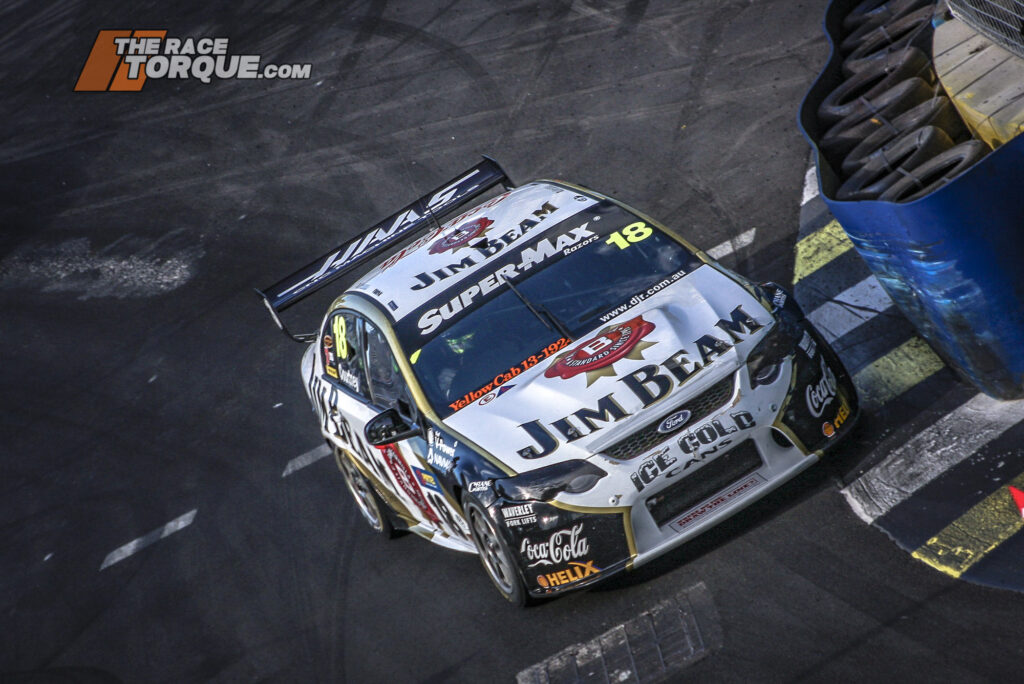 So, in 2009 (above), Courtney and Burgess were at DJR and with backing from Jim Beam and the new Triple Eight-built Falcons, the team was fighting back. There was a question mark still around the paddock though on the team and whether it could regain its former glory.
2010 was the year James snared the Supercars Championship. It was a gripping year that went right down to the wire. But the back story of what was happening at DJR proved to be a political firestorm.
"We were told pretty early on that there were financial dramas and all that sort of stuff. So, the best thing we could do was just focus on the job at hand and not worry about all that. The better the results we have helps get another driving job or engineering or mechanics job elsewhere," Courtney recalled. "We were told to look for new jobs and I think it was the last week before the final round when Steve Brabeck came in and propped Dick and the team up financially and kept it going."
"By that time, we had all signed up and made agreements to go to other places. It was disappointing. I would have loved to stay there as much as the other guys who left because we had a really good team, and we didn't want to go anywhere but circumstances dictated the end result."
---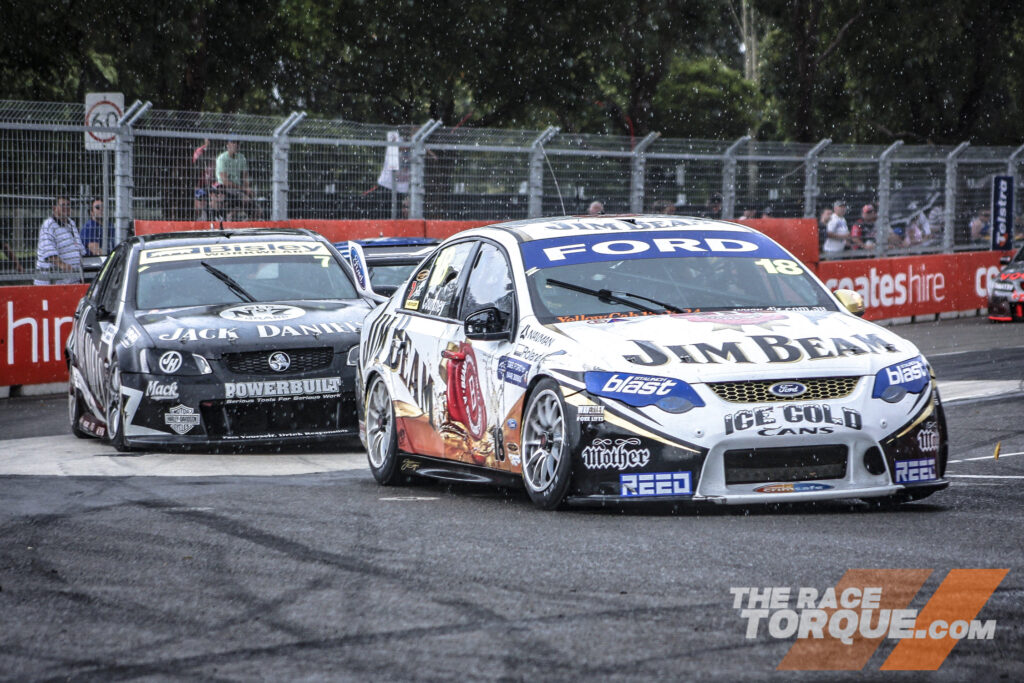 Above left: Moments before they all went in the wall… Other pics: Championship Sunday. Mark Walker pics.
---
Courtney had signed what was touted as a big money deal with HRT and as 2010 Champion it appeared he was simply being lured away for the cash – though It was not quite as it seemed.
"I got a lot of heat about it," he said. "People were saying I was just going for the money. It wasn't the case (that) I just went chasing more money. I wanted to stay there (at DJR). I had another year on my contract as did the mechanics and engineers who left as well. It was a sad period."
The move to HRT saw Courtney settle with a team for the longest term of his career to date spanning nine seasons, two of which were under the Walkinshaw Andretti United brand. The record book does not speak kindly of Courtney's time at Holden with only seven race wins during that time, three of which came at the Adelaide 500 – which always seemed to be a happy hunting ground for HRT.
He acknowledges that his time there did not deliver to his personal or in fact the team's goal over the period.
"We definitely didn't achieve what we wanted or what I wanted personally. We tried frickin' everything!" he said. "I really don't know what or why. There were a few things but I'm sure everyone has their own opinion. We had some amazing results, and I can't thank Martine, Ryan and Sean enough for that period of time. They tried and wanted it as much as I did but for many reasons, it didn't all come together."
---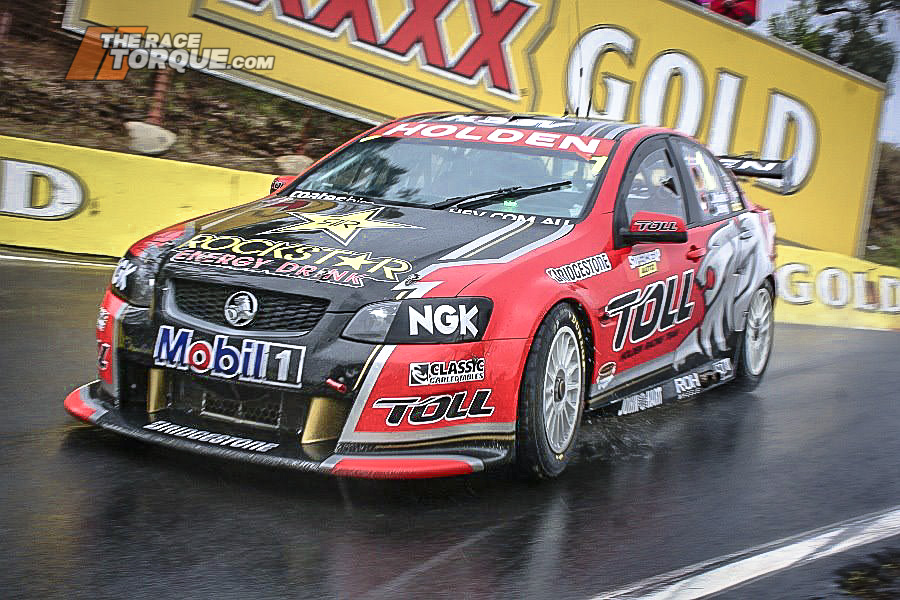 The HRT/Walkinshaw years, 2011 to 2019. Mark Walker pics.
---
Although Courtney was cautious in his response to the HRT questioning, you sense that the good times were really good but the bad times were very difficult.
His departure was announced mid-season in 2019, with Ryan Walkinshaw saying at the time; "I think James has been saying that together as a team we haven't achieved the objective we hoped to achieve, and maybe that's one of the reasons why we both decided it would be better for us to change."
At the end of the 2019 Supercars Championship, there were questions about whether Courtney would continue in the main game or like many of the senior drivers, transition to a co-driver role for a major team.
But what transpired was nothing like Courtney had planned. An announcement was made at Bathurst in 2019 that Courtney would lead a two-car attack for Jono Webb's Team Sydney team – essentially a rebranded Tekno Autosport. Supercars were right behind it and then-CEO Sean Seamer was a focal part of the announcement.
Courtney and long-time sponsor, Peter Adderton from Boost Mobile had big plans and the #19 Commodore carried Boost and Coca-Cola signage.
---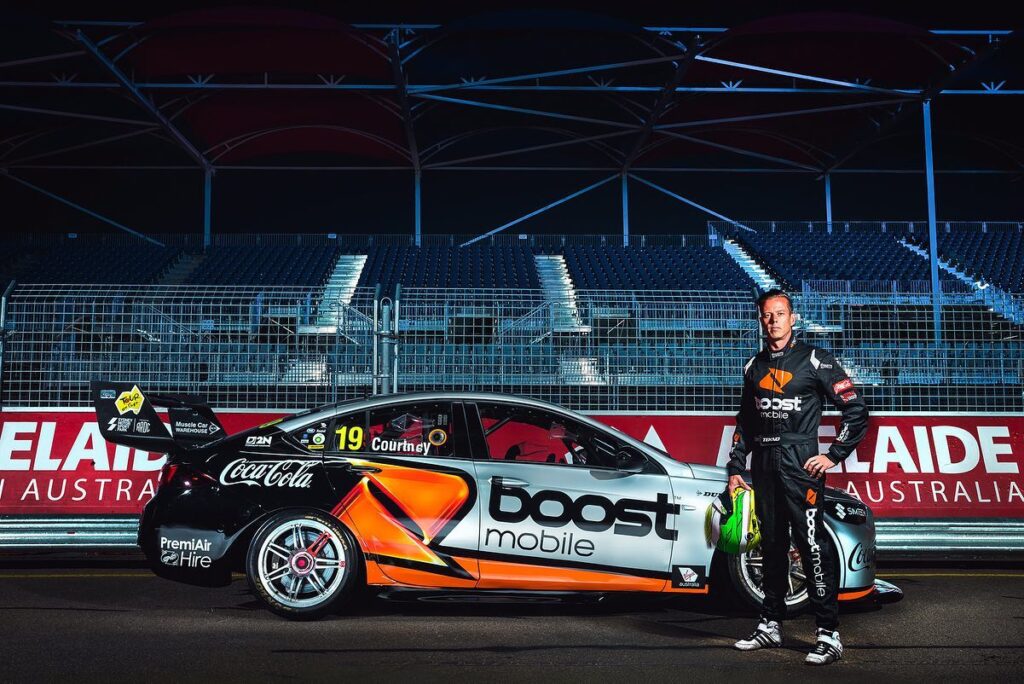 By the third round of 2020, Courtney found himself back in a Ford. Image: Supplied.
---
However, when the team arrived at the Adelaide 500 in late February 2020, it looked anything like a fully-fledged and resourced team. Courtney pulled the pin just days after the Adelaide weekend.
"I definitely went to do what we had set out to. Build that whole Sydney thing and make it into an amazing team," Courtney said. "It's been well documented why it didn't happen. It was hugely disappointing that it did not happen as I believe the potential was there. It could have been really good."
Peter Adderton stuck with Courtney and swiftly moved in on the troubled Phil Munday Red 23 Team. Will Davison was out of a drive and with Boost support, Courtney was back in the hunt with a Tickford Mustang and grabbed nine Top 10 finishes in the season.
2021 was another solid year for Courtney, and with a multi-year deal in his pocket, he is now a key part of the Tickford stable.
"I'm having a great time here." Courtney enthuses. "There are a lot of strengths here at Tickford and of course some areas we need to clean up to be challenging Triple 888 and DJR week in week out, but all the parts are here," he added. And results are coming with teammate Cam Waters battling at the front and Courtney himself taking a strong podium recently in Perth.
James also speaks about his love of family as he sees his two children from his first marriage grow up.
"I've had personally a crazy few years. But everything has come back in my personal life, and I could not be happier," Courtney opened up. "I have a fantastic and supportive partner, the kids are challenging but very exciting seeing them grow and mature over the last few years has been very rewarding.
"In this group, (Tickford) they call me 'dad.' Helping these guys, I never thought I would get such a rush out of seeing them do well. I am as happy as they are when they do well!"
---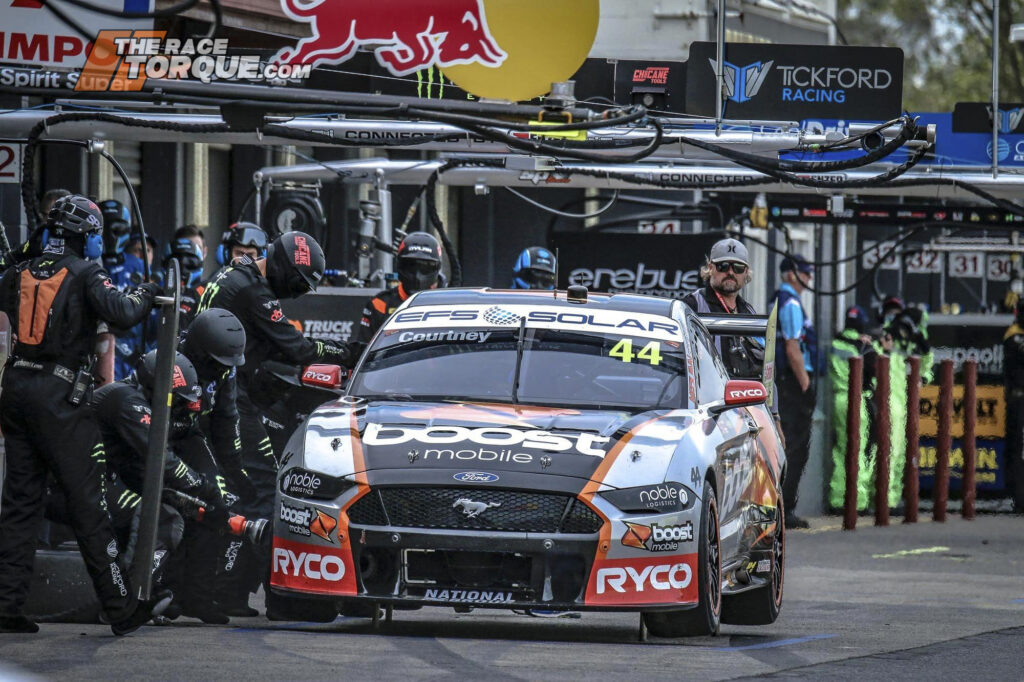 2021/22: Back in blue. Pics: Mark Walker
---
So, what lies ahead? Courtney is fit, motivated and driving well. He has 2023 locked away with Tickford but admits that longer-term a co-driver role is logical. He also sees media as an opportunity and would be well suited to such a role. He is about to become a Dad again, his partner Tegan is expecting later this year.
Put simply Courtney pondered; "I would like to have had plenty of money and simply disappear."
On a more serious note, he does have some clear goals.
"I like the TV and commercial side of it. Presenting and working with the partners and how to leverage the sponsorships. The B2B stuff. Something that I think is lost on the younger generation of drivers. I've had some really good teachers along the way, obviously, Neil is very good at it," he said.
"We say to each other that we don't how we have convinced everyone that we know what we are doing, but we're still here!" Courtney laughed.
Still here, indeed.
After seventeen years in Australia's premier category and an ultra-successful international career, it is clear James Courtney still has much to offer motorsport in Australia.