PODCAST: Karl Reindler, F1 Medical Car driver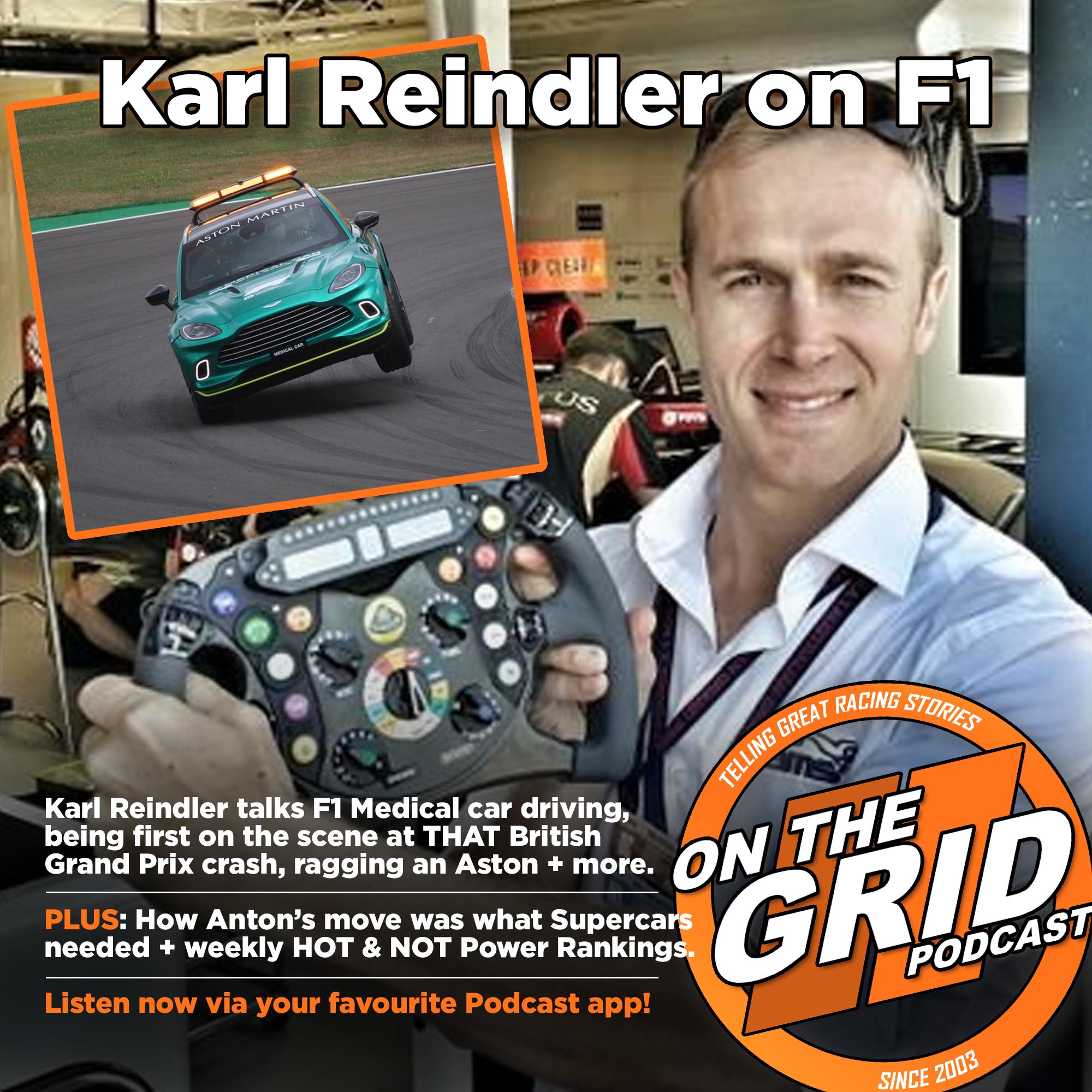 KARL REINDLER is living the dream in 2022, following the Formula 1 circus around as one of the Medical Car drivers at selected Grands Prix this year. Karl gives us a unique insight into the process, including the lengthy period between first talking about the role and actually getting it.
He also discusses how his own career – both on track and off it – have influenced the role and yes, that includes his fiery crash in Perth all those years ago. Karl then walks us thorough what a Grand Prix weekend looks like for him, gives his first hand account of being first on the scene at the massive British Grand Prix crash and a whole heap more. It's insightful, interesting, entertaining and a must-listen!
After that there's a full Townsville debrief, this week's Doric Power Rankings and more!
Spotify: Click Here
Apple: Click Here
Deezer: Click Here
Or listen on the Radio Show Ltd channel RS1 at 9pm (UK time) on Thursday nights.