Supercars stars take on Excel Enduro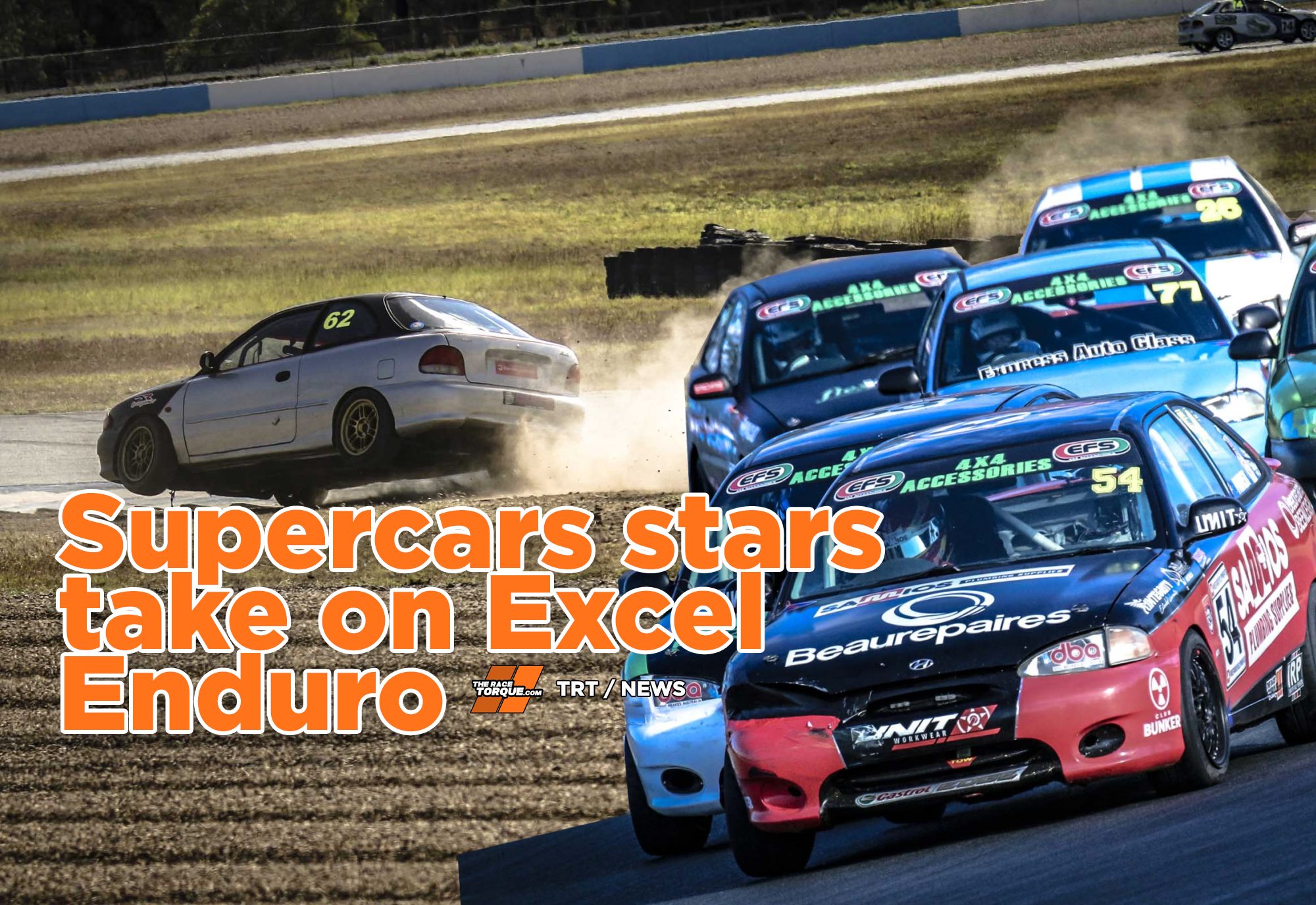 Numerous stars of the Supercars circus will be out to play at the EFS 4×4 Accessories 175km Hyundai Excel Enduro supported by Nankang at Queensland Raceway this weekend, with a stacked field set to face the starter.
The event has been growing in stature in recent times, with big names from across the industry keen to duke it out in the one-make class.
Nash Morris will seek to defend his crown from 2021 when he teams up alongside Connor Roberts, while his teammate from last year Broc Feeney will be on the spanners for the entry of Max Geoghegan and Hugo Allen.
Geoghegan, a grandson of Pete Geoghegan, made his debut in the class in late May, claiming victory in his fourth race ahead of some staunch competition.
Elsewhere, current Supercars gun Brodie Kostecki will back up from his recent Trans Am debut at the venue to partner with former Australian Sprintcar Champion Todd Wanless.
There will also be a trio of 2022 Bathurst 1000 debutants in the field, with Jay Robotham one to look out for, paired once again with Brett Parrish, who was one of the original participants in the very first Hyundai Excel race.
The Robotham/Parrish combination won the enduro race in 2019, while together they claimed a class victory earlier this year at the Bathurst 6 Hour aboard their Toyota 86.
Meanwhile, Declan Fraser will join Bradi Owen, while the Matt Stone Racing flavoured entry of Aaron Seton and Jason Gomersall will be one to watch.
Backing up from his breakthrough Trans Am meet, third-generation ace Jett Johnson will share driving duties with Hayden Hume.
A trio of former Bathurst 1000 pilots are also on the entry list, namely Steve Owen, Melinda Price and Jesse Dixon.
Price will be partnered by the widely raced Josh Hunt in her entry.
There will be plenty of other national-level drivers in the mix, with names such as Ryan Hansford, Kai Allen, Jarrod Hughes, Luke King and Dalton Ellery amongst others looking to prove a point.
Amidst the bumper 49-car entry there will be a mix of family-based outfits, including the daughter-father crew of Holly and Richard Espray.
The event format will see the A driver qualify and complete a pair of sprint races on Saturday, with the B drivers on Sunday having one qualifying run, a sprint race, with the 175km, two-driver race following in the afternoon.
The category, which has grown into a nationwide phenomenon, started in Queensland in 2010, with best estimates having at least 500 cars being constructed to date.
This weekend's event will feature all of the usual QRDC classes, including a one-hour race for HQ Holdens, MARC Cars, Hot Hatches & Utes, plus Australian Trans Ams, with spectator tickets #30 for Saturday, $30 for Sunday, $40 for the weekend, with kids 12 and under free.